Frequency of pooping at school or at work?
2350 views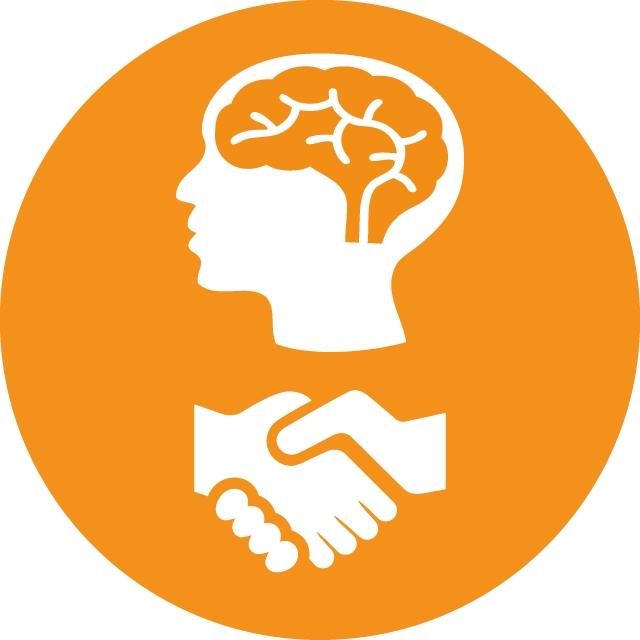 Frequency of pooping at school or at work?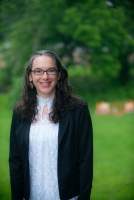 07 Sep 2020 18:41
#30704
by

rochelleholm
In Malawi, we observe children do not often poop at school.  

Does anyone know of peer-reviewed literature about the frequency of pooping when away during daytime hours at school or at work, compared to frequency of pooping when at home ?  Any country. 

Thanks for any help, definitely a tough literature review so far for us.

Rochelle
Rochelle Holm, Ph.D., PMP
Mzuzu (Malawi)

You need to login to reply
Re: Frequency of pooping at school or at work?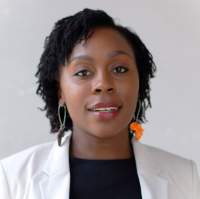 20 Sep 2020 12:25
#30813
by

Chaiwe
Hello Rochelle,
Many people find themselves clogged while they're away from home (i think it happens to the best of us), often because we are uncomfortable pooping in unfamiliar bathrooms. But I would assume this is a lot to do with privacy issues and the condition of the toilet facilities in schools (Just my own observations from having worked for WASH in school projects in the past).
I however have tried to find reasons as to why a child would find it odd to use the provided school toilet. But basically nothing specific to pooping comes up, though you can find a lot of information on toilet use, which of course includes pooping.  In Vietnam,  a study was carried out on sanitation behavior among school children. Efforts are underway to improve latrine use in rural and remote areas with a particular focus on increasing coverage of sanitation in schools. However, there is a lack of information on how the school program affects latrine use by school children and at the community level. All surveyed schools had student latrines. However, the observed school children most commonly urinated and defecated in the open. Some of the main barriers for latrine use included:
i. lack of adequate number of latrines
ii. limited accessibility to latrines
iii. lack of constant water supply in latrines and
iv. lack of latrine maintenance by school management.
Programs promoting latrine use for children were not conducted in either schools or communities and were not established as a preferred social norm in such settings. Children perceived existing school latrines as unappealing and expressed a wish to have basic, functional, clean, and colorful school latrines with privacy: 
www.ncbi.nlm.nih.gov/pmc/articles/PMC3305623/
The same study mentions that previous studies carried out have identified factors hindering latrine use by school children. Factors such as poor maintenance, smelly and dirty latrines, lack of sanitation facilities, overcrowding, and financial management play a role as to whether children will use the latrines. School staff were unable to teach children basic hygiene if the school did not have a sufficient number of latrines, lacked toilet paper and was not kept adequately clean. Younger children, especially, felt uncomfortable using latrines in such conditions .
In another study, the water and sanitation facilities at primary schools in a rural town in Malawi were assessed to see how disability-friendly they were. The data collected showed that no school had facilities that fully met the needs of students with disabilities, not even private schools which are often thought to provide better services. Instead it was discovered that children with disabilities had several challenges. Some had no access to facilities while others had to walk long distances to access them. Others struggled to walk on the uneven walkways and others struggled to operate the hand pumps to access water
theconversation.com/malawian-school-chil...er-and-toilets-95073
.
I am curious to know what your inquiry is aimed at. Are you conducting a study to capture this information? If so this is something useful to share here.
Regards,
Chaiwe
SuSanA Forum Moderator
Skat Foundation (With financial support by GIZ and SIRWASH up to November 2023)

Chaiwe Mushauko-Sanderse BSc. NRM, MPH
Independent consultant located in Lusaka, Zambia
Emails:

This email address is being protected from spambots. You need JavaScript enabled to view it.

,

This email address is being protected from spambots. You need JavaScript enabled to view it.



LinkedIn: www.linkedin.com/in/chaiwe-mushauko-sanderse-21709129/
Twitter: @ChaiweSanderse


The following user(s) like this post:
Nyembezi
You need to login to reply
Re: Frequency of pooping at school or at work?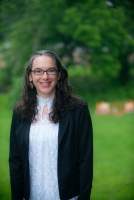 21 Sep 2020 12:44
#30818
by

rochelleholm
Dear Chaiwe,
Thank you for your feedback on my question about the frequency of pooping at school or at work.  The article for Malawi that was linked was work our team did a couple of years back at rural schools.

I was able to locate this study, and it generally answers my question though is quite old and I wonder if practices have changed since then:

Heaton, K., Radvan, J., Cripps, H., Mountford, R., Braddon, F., & Hughes, A. (1992). Defecation frequency and timing, and stool form in the general population: a prospective study. Gut, 33(6), 818-824. 
Thank you again for your response.
Rochelle Holm, Ph.D., PMP
Mzuzu (Malawi)

You need to login to reply
Re: Frequency of pooping at school or at work?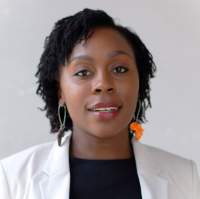 05 Oct 2020 21:25
#30923
by

Chaiwe
Dear Rochelle,

I find it quite interesting that nothing specific has shown up on the search. The publication you mention is indeed quite old. Which brings me to echo the question I posed earlier once again... Are you embarking on a recent study on the topic within Malawi?

In which case, sounds like something worthwhile! 

Chaiwe
SuSanA Forum Moderator
Skat Foundation (With financial support by GIZ and SIRWASH up to November 2023)

Chaiwe Mushauko-Sanderse BSc. NRM, MPH
Independent consultant located in Lusaka, Zambia
Emails:

This email address is being protected from spambots. You need JavaScript enabled to view it.

,

This email address is being protected from spambots. You need JavaScript enabled to view it.



LinkedIn: www.linkedin.com/in/chaiwe-mushauko-sanderse-21709129/
Twitter: @ChaiweSanderse


You need to login to reply
Re: Frequency of pooping at school or at work?
20 Oct 2020 03:27
#31032
by

Elisabeth
Here is the URL for the study from 1992:
www.researchgate.net/publication/2153189..._A_Prospective_Study
Defecation frequency and timing, and stool form in the general population: A Prospective Study
(July 1992, 
Gut
 33(6):818-24 - DOI: 
10.1136/gut.33.6.818
)
The pdf file can also be downloaded from there.
+++++++++++
Abstract
Because the range of bowel habits and stool types in the community is unknown we questioned 838 men and 1059 women, comprising 72.2% of a random stratified sample of the East Bristol population. Most of them kept records of three consecutive defecations, including stool form on a validated six point scale ranging from hard, round lumps to mushy. Questionnaire responses agreed moderately well with recorded data. Although the most common bowel habit was once daily this was a minority practice in both sexes; a regular 24 hour cycle was apparent in only 40% of men and 33% of women. Another 7% of men and 4% of women seemed to have a regular twice or thrice daily bowel habit. Thus most people had irregular bowels. A third of women defecated less often than daily and 1% once a week or less. Stools at the constipated end of the scale were passed more often by women than men. In women of child bearing age bowel habit and the spectrum of stool types were shifted towards constipation and irregularity compared with older women and three cases of severe slow transit constipation were discovered in young women. Otherwise age had little effect on bowel habit or stool type. Normal stool types, defined as those least likely to evoke symptoms, accounted for only 56% of all stools in women and 61% in men. Most defecations occurred in the early morning and earlier in men than in women. We conclude that conventionally normal bowel function is enjoyed by less than half the population and that, in this aspect of human physiology, younger women are especially disadvantaged.
+++++++++++
I think something like this is probably "timeless" as it's based on human physiology and not society trends or alike. So probably a study from 1992 is just as good as a study from this year. (actually, perhaps if the people's diet has changed since then then it would be different now).
I wonder if more publications could be found by:
- Checking which later publications cited the 1992 paper (there's tools to do that)
- Using words like "constipation in school-age children" as a search term. I know that sometimes children hold in their urge to defecate for so long that it results in health problems such as constipation. 
Interesting that even in scholarly literature the child-language term "pooping" is being used instead of the medical term "defecation".
Regards,
Elisabeth
You need to login to reply
Time to create page: 0.244 seconds
DONATE HERE