From new evidence to better practice: finding the sanitation sweet spot - new paper by Jan Willem Rosenboom and Radu Ban
3618 views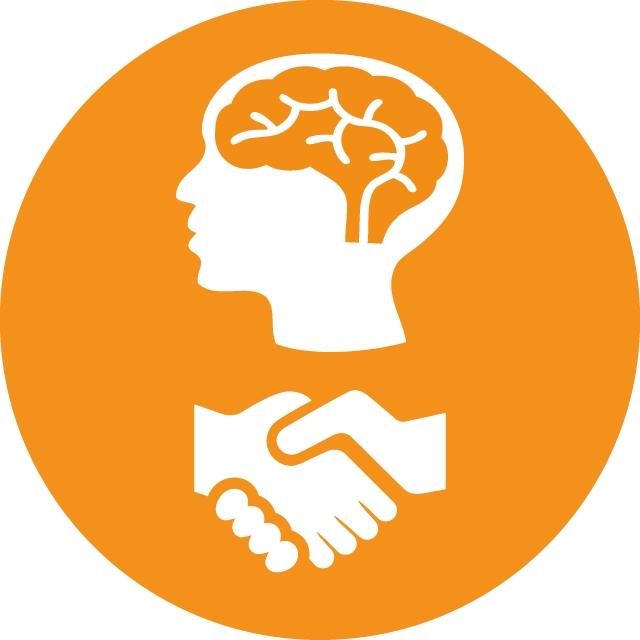 Hitting the sanitation sweet spot...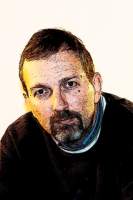 22 Dec 2017 22:47
#23511
by

sayboom
A growing body of evidence shows that there is a strong causal link between exposure to poor sanitation and detrimental health, human capital, and economic outcomes. At the same time a number of recent impact evaluations of specific sanitation interventions show mixed results. This heterogeneity in findings raises the questions of
whether
and
how
the demonstrated benefits of improved sanitation can be consistently achieved through regular project implementation. A recent paper by my colleague Radu Ban and me attempts to show that the benefits of improved sanitation can be consistently achieved through investing in interventions that address the drivers of latrine use and by divesting from interventions that do not address the drivers of latrine use. You can read the full article (or download a PDF) here:
www.developmentbookshelf.com/doi/full/10...2/1756-3488.17-00011
Senior Program Officer on the Water, Sanitation and Hygiene team
Bill & Melinda Gates Foundation, Seattle, WA, USA
The following user(s) like this post:
Elisabeth
You need to login to reply
Re: Hitting the sanitation sweet spot...
20 Mar 2018 15:14
#24474
by

Elisabeth
Dear Jan Willem,
Thanks for posting your recent paper here. It makes many interesting points about behavior change and latrine use in rural areas, particularly in India, Bangladesh and Mali.
This graphic provides a good overview of your departure point (Figure 1 Decision to invest in and use a latrine):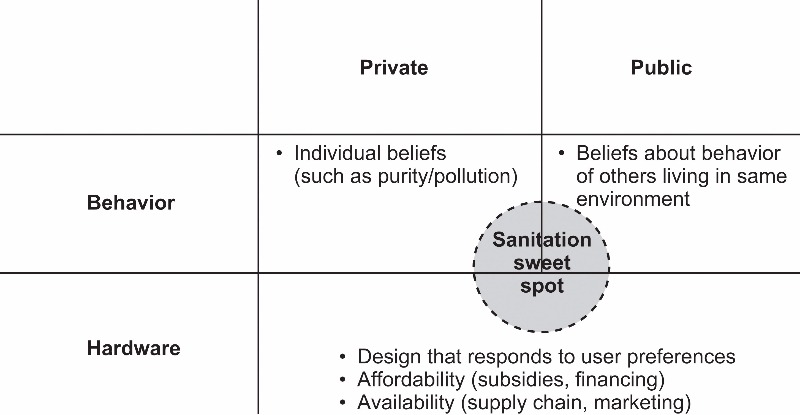 These two paragraphs from the conclusions also resonated with me (bolding added by me):
Continuing to move away from the four specific examples, if an implementing agency (be it a development organization or government) wanted to follow the steps in Figure 3, how could they go about conducting the required formative research or formal evaluations? There are great examples of partnerships between implementing agencies and outside research agencies, including the partnerships that led to the four studies. Nevertheless, we believe that to ensure ownership and sustainability of the evidence-driven approach, implementing agencies need to develop their internal capacity to generate, interpret, and utilize evidence.

Making the observation that one size does not fit all, or that details matter is hardly rocket science; clearly we could have come up with the same conclusions even without spending millions of dollars and waiting long years for these studies to be completed. However, we do believe that having this strong evidence undeniably illustrates how starkly programme outcomes can differ based on the knowledge about drivers of behaviour change.
And I think this discussion forum can help people in the WASH sector to interpret and utilize evidence. For three of the mentioned studies in your paper, we have had discussion threads on this forum:
CLTS in Mali:
forum.susana.org/forum/categories/5-comm...e-la-plata-argentina
Total Sanitation Campaign in Orissa:
forum.susana.org/forum/categories/resear...-by-emory-university
Community mobilization, subsidies, and marketing in Bangladesh:
forum.susana.org/5-community-led-approac...ve-without-subsidies
Thanks again for sharing here!
Elisabeth
You need to login to reply
Time to create page: 0.303 seconds