Behaviour change materials and experiences related to FSM (question from Sierra Leone)
3871 views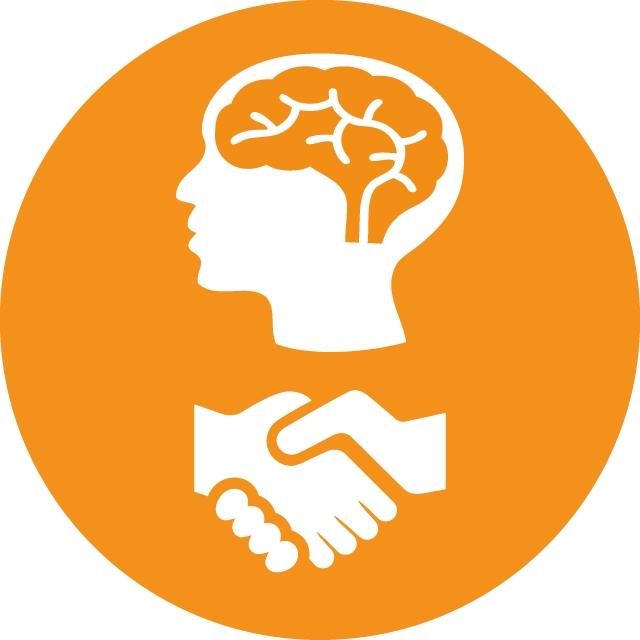 Behaviour change materials and experiences related to FSM (question from Sierra Leone)
04 Apr 2016 17:54
#17625
by

GOALSierraLeone
For our FSM project in Freetown (see more info about the project here:
forum.susana.org/forum/categories/99-fae...rprises-phase-2-goal
) we are currently planning and designing for our social marketing and behaviour change interventions.
Issues to be tackled are around generally raising the awareness of the public on FSM issues, discouraging people from disposing solid waste in their pit latrine, discourage practices of illegally burying/disposing faecal sludge locally, increase acceptance of FS transfer stations, disseminate information about new services available and regulations to be enforced, etc.
When searching (on SuSanA and more broadly on the web) for existing material on behaviour change campaigns specifically related to FSM, we found only very limited information. On this discussion (
forum.susana.org/forum/categories/71-beh...tion-bangladesh#7194
), BCC materials for FSM in Bangladesh are mentioned, but no more detailed documents or links are made available.
It seems like most BCC materials available are more generally for WASH issues (or other topics), but very little specific for FSM.
Does anyone have any experiences, recommendations or documents to share on behaviour change & communication / social marketing issues related to FSM?
Regards
Mirco
The following user(s) like this post:
rkaupp
You need to login to reply
Re: Behaviour change materials and experiences related to FSM (question from Sierra Leone)
10 May 2016 02:39
#17960
by

Elisabeth
Dear Mirco,
Interesting point. Could it be that the term "behavior change" is generally narrowly interpreted to refer to handwashing or stopping open defecation only but not much else (we have also talked about that here:
forum.susana.org/forum/categories/69-rel...g-group-or-a-new-one
)
Perhaps the things that you are talking about in relationship with FSM are rather referred to as "educating the public", "public awareness raising" or similar?
E.g. communications materials by local councils to tell people not to throw rubbish into pit latrines may not classify as "behavior change" for many people? Some of it may be more related to providing people with alternative options, to have a system in place for fines (and to enforce them) with regards to practices of illegally burying/disposing faecal sludge locally and so forth.
Perhaps behavior change is more related to things that impact on the person's hygiene or health - making the right personal choices (also e.g. to stop smoking, using condoms for HIV/AIDS prevention), but not about violating laws for things that can be regulated by laws?
What do you and others think?
Have you found more materials in the meantime?
Elisabeth
You need to login to reply
Re: Behaviour change materials and experiences related to FSM (question from Sierra Leone)
12 May 2016 17:28
#18010
by

GOALSierraLeone
Hi Elisabeth,

Thanks for your reply.

You're probably right, within the WASH sector the term 'behaviour change' is most commonly associated with issues like handwashing, open defecation and similar behaviours.

Nevertheless, behaviour change can still include numerous other behaviours which are not addressed as often as the normal ones, but are still very relevant to achieve specific objectives, which can include health, financial, social status or other issues.

Coming to your question, no, we haven't really found any behaviour change materials specifically looking at FSM issues. We have identified the key behaviours relevant for our objectives and are currently completing the information available and conducting additional assessments and will then design in more detail our BCC and social marketing activities.

You're also right that some of the behaviours (e.g. not burying faecal sluge, not disposing it illegally, using FS transfer stations, etc.) very much depend on alternatives being provided (which is commonly the responsibility of the public sector), and this is currently not the case for the Freetown context. In any way, once those alternatives are available, people's behaviours still need to change, and this needs to address behaviour change communication as well as for some behaviours general advertising and marketing of services that are newly available.

Also, the behaviours that I listed cannot solely be regulated by laws, they all involve decisions at a personal/household level. Laws and regulations as well as a system for enforcing them are for sure required, but this alone cannot ensure that the behaviour of people will change. Especially for the behaviour of unsafe emptying and burying or illegally disposing sludge, as this usually happens in people's compounds and can't be seen from the outside. So it is very difficult for a local authority with limited resources to monitor this effectively in a large city.

It would also be great to know what other people's views are on this or if there are any relevant materials or experiences available.

Mirco
The following user(s) like this post:
Elisabeth
You need to login to reply
Time to create page: 0.232 seconds
DONATE HERE