Chinese version of the Forum? - let's test the inbuilt Google translator tool for various languages!
7022 views Chinese version of the Forum? - let's test the inbuilt Google translator tool for various languages!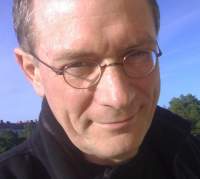 09 Jan 2017 11:59
#20023
by

arno
Scott earlier today brought up on the Omni Processor thread the need for a Chinese version of the Forum (see here:
forum.susana.org/component/kunena/53-fae...it=12&start=36#20016
). The Forum is powerful in that it does provide seamless translation. We haven't done testing for how good the Google translator bot is for Mandarin but this should now be tested.
At the end of this webpage (see bottom right below) you can command the choice of language for writing and reading. One writes in one's own mother tongue and then to read it one chooses the language of choice.
Is this functional on computers with IP addresses in China? If so, let's do some testing. Both simple and more technical language.
This translation function exists for people that have already found the Forum on their internet browser and have entered a page.
That goes for all languages, not only Chinese.
Regards
Arno Rosemarin PhD
Stockholm Environment Institute


This email address is being protected from spambots. You need JavaScript enabled to view it.


www.sei.org
www.ecosanres.org

The following user(s) like this post:
Carol McCreary
You need to login to reply
Re: Chinese version of the Forum - let's test the inbuilt Google translator tool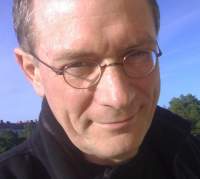 09 Jan 2017 13:42
#20029
by

arno
All those that speak other languages than English are encouraged to test the Google translation extension provided on the SuSanA Forum. It's at the very bottom right of each web page of the Forum, see screenshot of the bottom part of the page:

While you are reading this go to the bottom of the page and choose your language of choice. Now this message and most everything else on the page has been translated. Respond in your own language providing some feedback on what you think of the translation. Send the link for this thread to any of your colleagues so we can build on the experience.
FYI:
The top ten most common languages in the world are:
1) Mandarin
With more than 955 million speakers, Mandarin claims the top spot as the world's most common language — and one that often requires professional translation services. One of the five major dialects of Chinese, Mandarin is the official language of China and Taiwan, as well as one of the four official dialects of Singapore. Approximately 14.4 percent of the world's population are native speakers of Mandarin.
2) Spanish
Its prominence in the Americas as well as in Europe makes Spanish one of the most common languages, with 405 million speakers. The Castilian dialect in Spain is held as a national standard, although Andalusian and Catalan are also spoken.
3) English
English used to be the second-most common language, but Spanish-speakers have increased much more rapidly over the past 15 years. Still, scholars have named English the world's "most influential language," due to the number of speakers (360 million) and the number of countries in which it is spoken.
4) Hindi/Urdu
Although they have different written forms, Hindi and Urdu share a history, many common words, and a grammar. Many linguists consider them different "registers" of the same common language. Over 310 million people speak one of the two.
5) Arabic
Arabic, spoken by 295 million speakers worldwide, is also the language of Muslim holy writings. It has also influenced other most common languages — Spanish has approximately 4,000 words with Arabic roots.
6) Portuguese
Out of the 215 million Portuguese speakers worldwide, nearly 150 million of them speak Brazilian Portuguese, the most common language variant. Portuguese is also the official language of other countries including Angola, Mozambique, and — clearly — Portugal, among others.
7) Bengali
With 205 million speakers, Bengali is also the second most widely spoken language in India, popular in the easternmost states. Bengali is an official language of both India and Bangladesh.
8 ) Russian
Russian's 155 million speakers make it the world's eighth most common language. It is also one of the six official languages of the United Nations, along with Arabic, Chinese (Mandarin), English, French and Spanish.
9) Japanese
Out of the approximately 125 million people who speak Japanese, 124 million live in Japan and the island group of Okinawa. This makes it unusual among the most common languages in its geographic concentration.
10 ) Punjabi
Fifteen years ago, German held the tenth spot, though Punjabi has recently surpassed it. With 102 million speakers, Punjabi is mainly spoken in India and Pakistan, and is a native language of 1.44 percent of the world's population.
Source:
www.accreditedlanguage.com/2016/09/09/th...st-common-languages/
Arno Rosemarin PhD
Stockholm Environment Institute


This email address is being protected from spambots. You need JavaScript enabled to view it.


www.sei.org
www.ecosanres.org

The following user(s) like this post:
Carol McCreary
You need to login to reply
Re: Chinese version of the Forum - let's test the inbuilt Google translator tool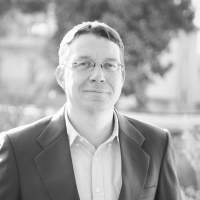 10 Jan 2017 04:36
#20033
by

Marijn Zandee
Beste Arno,

Ik heb het geprobeerd met Nederlands. Ik moet zeggen dat het me redelijk mee viel. Mijn ervaring met google translate is vaak slechter geweest. Ik volg af en toe Franse media en de resultaten zijn dan vaak eerder komisch dan echt accuraat.

De simpele paragrafen over het aantal sprekers van veel voorkomende talen worden goed vertaald. Om de exacte instructies uit jouw eerste post echt goed te begrijpen moest ik even in de Engelse vertaling spieken. Mijn eerste indruk is dat de vertaal functie vrij veel moeite heeft met meer gecompliceerde grammatica en zinsbouw. Ik ben benieuwd hoe goed dit werkt met meer technische discussies.

Even een tip. In de goodle translate balk boven in het scherm kun je switchen tussen de vertaling en het origineel. Dat kan handig zijn als er en stukje tekst is dat onbegrijpelijk is in vertaling. (Er vanuit gaande dat je wel enige kennis hebt van de taal van de originele post.)

Als je weinig of geen kennis hebt van de taal waarin de originele post geschreven is, is de vertaling uiteraard zeker een verbetering. Als je de taal wel enigszins beheerst is het wellicht beter om het origineel te lezen en de woorden die je niet kent op te zoeken in een woorden boek.
Marijn Zandee

E:

This email address is being protected from spambots. You need JavaScript enabled to view it.
You need to login to reply
Re: Chinese version of the Forum - let's test the inbuilt Google translator tool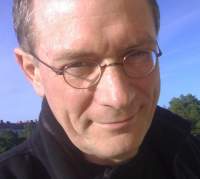 10 Jan 2017 10:21
#20035
by

arno
Hej Marijn
Nu svarar jag i svenska språket. Översättningen från holländska till engelska och svenska fungerade riktigt bra.

Vi får testa tekniska termer till exempel avloppsvatten (wastewater). Slambehandlingen sker genom förlängd luftning i en process med aktiverat slam. Det finns en framtid i källsortering av grå vatten, svart vatten och dagvatten eller draneringsvatten.

Det stämmer att man kan styra översättningesspråket med kommandot högst upp till vänster. Så kan man växla tillbaka som du säger om översättningen verkar tokig.

Vi får se om andra vill delta i denna övning.

Hälsningar
--Arno
Arno Rosemarin PhD
Stockholm Environment Institute


This email address is being protected from spambots. You need JavaScript enabled to view it.


www.sei.org
www.ecosanres.org

You need to login to reply
Re: Chinese version of the Forum - let's test the inbuilt Google translator tool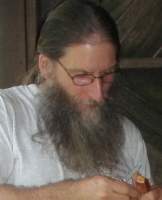 10 Jan 2017 12:51
#20037
by

canaday
Hola Arno, Marijn y todos,

La traducción al español funciona bastante bien, pero creo que es muy importante escribir muy directa y claramente, sin el uso de jerga.

No pudo traducir "draneringsvatten".

Voy a tratar otros términos técnicos: bacterias coliformes, helmintos, inodoro ecológico seco con separación de la orina, reactor anaeróbico con deflectores, ArborLoo, monitoreo de la salud de los usuarios, inodoros para cuclillas en los cuales se hecha agua manualmente, concientización/concienciación.

Sería excelente si el sistema fuera interactivo, permitiendo a los mismos usuarios a mejorar las traducciones, mejorando así el mismo sistema a través del tiempo.

En una conversación anterior en este Foro, probé la traducción de Google al chino y Scott Chen dijo que estaba muy mal. Nuevamente recomiendo la idea de llegar a un acuerdo con una universidad china para realizar estas traducciones (tal vez con Google Translate aprendiendo al mismo tiempo.) Los estudiantes participantes aprenderían más sobre este tema, tendrían más contacto con la comunidad internacional y contribuirían a mejorar las condiciones de saneamiento en la China.

Sería importante preguntar a los usuarios del Foro cuántos prefieren leerlo en otros idiomas y cuántos de sus colegas podrían interesarse en esta información, pero no pueden leer inglés.

Buena suerte con esto.

Atentamente,
Chris Canaday
Conservation Biologist and EcoSan Promoter
Omaere Ethnobotanical Park
Puyo, Pastaza, Ecuador, South America
inodoroseco.blogspot.com
You need to login to reply
Re: Chinese version of the Forum - let's test the inbuilt Google translator tool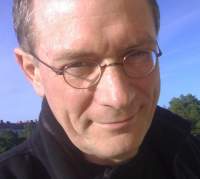 10 Jan 2017 19:26
#20051
by

arno
Thanks Chris
I had no difficulty with the translation of the technical terms you provided. Draneringsvatten was drainage water (storm water).

As I hovered over your text translated by the bot into English, the original in Spanish (a few lines at a time) came up overlaid in a smaller window asking for an even better translation. So looks like Google has a smart agent working in the background.

For Chinese and other "difficult" languages we would need to bring in a few Chinese translators and have them look through some exemplary threads from the Forum (translated by the Google bot) and at the same time ask them to improve the Mandarin translation. We would need to check with Google if these improvements especially re technical terms that we contribute become "long-lasting" and easily accessible.

Regards
Arno Rosemarin PhD
Stockholm Environment Institute


This email address is being protected from spambots. You need JavaScript enabled to view it.


www.sei.org
www.ecosanres.org

You need to login to reply
Re: Chinese version of the Forum - let's test the inbuilt Google translator tool
10 Jan 2017 20:17
#20052
by

Elisabeth
Also gut, dann schreibe ich mal etwas auf Deutsch!

Schon lustig, die verschiedenen Sprachen zu sehen (man vergisst, dass viele von uns eine andere Muttersprache haben als Englisch! Dass zum Beispiel Marijn Niederländer ist, hatte ich ganz vergessen).
Der Tip von Marijn war wirklich hilfreich, denn ich habe mich auch gerade gefragt,
wie ich wieder zur Originalversion zurückkomme
. Also oben links auf "original" klicken, wo das pop-up Fenster von Google Translate aufgeht.
Ich denke, es ist auf jeden Fall wichtig, einfache, kurze Sätze zu schreiben, damit die Übersetzung besser funktioniert. Dasselbe ist übrigens auch wichtig beim Schreiben von Wikipedia-Artikeln, da die ja auch übersetzt werden sollen.
Wenn ich das Forum auf meinem Handy in der mobilen Version anschaue, dann finde ich den Translate-Button unten nicht. Das müsste man noch nachbessern bei der mobilen Version falls sie in Zukunft verstärkt genutzt wird.
Funktioniert es auch wenn jemand in nicht-Lateinischen Zeichen schreibt, also z.B. Hindi oder Mandarin? Wäre interessant zu wissen.
Bald wird dies ein großer Vorteil sein von Texten, die man am Bildschirm lesen kann verglichen mit Publikationen, die man ausgedruckt vor sich liegen hat. Man wird auf dem Papier den "Translate-Button" vermissen!
Viele Grüße,
Elisabeth
You need to login to reply
Time to create page: 0.332 seconds
DONATE HERE