Hack the Cape Town Water Crisis
6182 views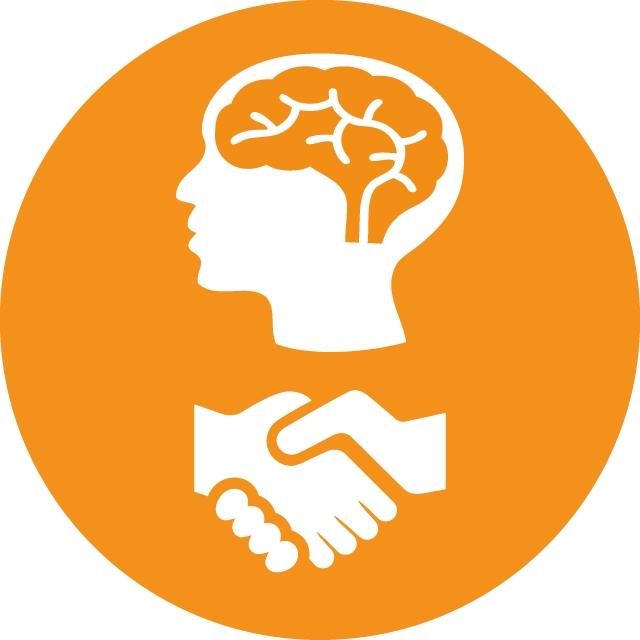 Re: Cape Town introduces 'world's first water police' after drought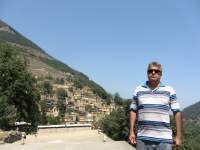 03 Apr 2018 07:39
#24609
by

fppirco
Note by moderator: the link below doesn't work anymore, but as far as I can see, the text below was copied from here:
news.sky.com/story/cape-town-introduces-...ter-drought-11313588
++++++++++++
Cape Town introduces 'world's first water police' after drought

There was a point, earlier this year, when it looked like Cape Town was going to run out of water.
As a consequence, the people who run the city decided to change the rules.
At the beginning of February, officials introduced a series of water restrictions that are so draconian, they simply have no precedent world-wide.
It is not like they had much choice. This bustling city of four million souls has gone three years without significant rainfall - and the six dams which supply this ocean-side community are running dangerously low.
This was the moment "the crisis got real for a lot of people," says Richard Bosman, the city's executive director for safety and security.
Residents were restricted to just 50 litres of water and a host of everyday practices are prohibited under a series of measures known locally as "level 6B".
Washing cars with municipal water is illegal.
:: Cape Town drought hurts key tourism industry
Topping up a swimming pool with city water is illegal (including inflatable paddling pools).
Watering the garden? Don't even think about it.
"People turned around and said to themselves 'we have to stop blaming the city for this'," says Mr Bosman.
"We are going to have to save water. There has been this big change in mindset. Everywhere you go people are talking about water now."
Not everybody in Cape Town has changed their mindset however. To help enforce "level 6B", the city now employs more than 60 officers as part of a specialised water inspectorate.
They are, for all practical purposes, the world's first water police.
Sky News spent several days with the "water squad" and we did not have to wait long to see them in action.
Officers Ashwyn Maxim and Natasha Terreblanche received a tip off about an illegal car wash operating at an auto repair centre.
The pair pulled up in their unmarked car, strode across the garage's forecourt and caught the manager and her employees in the act.
"These people are using the municipal supply - as you can see there is the pipe," said Officer Maxim as he gestured towards a hose pipe lying in a large pool of water.
A series of employees fumbled for words before the owner was located in the bottom of a pick-up truck.
"You are not allowed to use the municipal (water) supply and you know that," said the exasperated-sounding officer.
"We have been here three times before, we have informed you, but you are still using city water. Why?"
The woman did not have much to say and the team from the water inspectorate were in no mood to forgive. She was handed a fine for 3,000 Rand (£180).
Read more:
www.lbc.co.uk/news/world/cape-town-intro...&utm_medium=referral
Mohammad Mojtabaei
Researcher and consultant
Please Log in to join the conversation.
You need to login to reply
Re: [SuSanA Forum] Hack the Cape Town Water Crisis (Events and higher education programmes)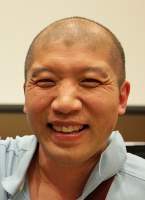 27 Mar 2018 17:34
#24575
by

gien
Hi e,

Day zero has been moved to 2019 BUT based on the assumption that the rains will come in June. If that doesn't happen, we will be back in the thick of things.

So all the hacks that were begin, we are taking all of them seriously.

The first leg is over but we planning the next global design sprint now.... with a Swiss based entrepreneur school called Kaos Pilot planned in a large art gallery space in cape town but we are planning global participation in Bern and maybe Bogota, Columbia.....we are really trying to jumpstart a global Thinkspace feeling and environment for these collaborations. Does your group of engineers etc want to join in? We are really trying to test a new way to take though problems through the power of global collaboration.

We already ideated many amazing ideas but now want to form working groups to make good progress on each of these.
Please Log in to join the conversation.
You need to login to reply
Re: Hack the Cape Town Water Crisis
27 Mar 2018 17:14
#24573
by

Elisabeth
Hi Gien,

Do you have an update on this? Has the event taken place yet? And is Day Zero for water in Cape Town still looming or have you had some rain (I haven't seen much in the international news about it, which I guess means there has been some rain and the crisis is deferred...).

And do you have any new website links that people can follow? You had said "Cape Town Science Centre has released the Call for Participation and I will post that in this thread in the next message." ?

Greetings,
Elisabeth
Please Log in to join the conversation.
You need to login to reply
Re: Hack the Cape Town Water Crisis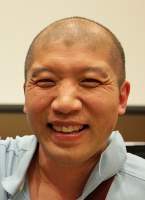 26 Jan 2018 18:16
#23844
by

gien
Hi Markos,
Your website is rich with technical information. We will have a big cross-section of people at the hackathon, not all engineers and scientists, but programmers, hackers, makers, and just concerned citizens. The trick will be how to get all these people to work together cohesively to develop new solutions. It's an ideation hackathon to gather ideas but we want to build prototypes in maker spaces, etc after the hackathon. It will be an ongoing process. In fact, we are already building prototypes leading up to the hackathon because this is a real crisis and we don't know when Day Zero will hit. If we are lucky, we will avert it, but I think it's teaching the citizens of Cape Town to become more autonomous and resilient about water matters, not just entrusting the centralized municipal system, but developing decentralized solutions in case the large scale infrastructure is not ready in time.
We are going to be using the global
www.oscedays.org
website to start a project-per-page. Your wealth of information might go up in an information section page somewhere so that people have access to your resource. We want to have a page of human resources so, if you are agreeable, we can add you to a list and identify your skillset so if any of the projects needs specific types of support,they know who to contact. So the hackathon is just the kickoff. We will develop the ideas harvested at the ideation stage into full blown DIY or locally manufacturable products.
Although Cape Town is experiencing this crisis, the hope is that all the open source solutions we create can be downloaded by everyone around the globe to help mitigate their own water issues.
My email is
This email address is being protected from spambots. You need JavaScript enabled to view it.
if you want to contact me.
Cape Town Science Centre has released the Call for Participation and I will post that in this thread in the next message. Please go there and contribute your ideas to the Google forms. Thanks Markos!
Bwell
Gien
The following user(s) like this post:
ECOlaTRINE
Please Log in to join the conversation.
You need to login to reply
Re: Hack the Cape Town Water Crisis
26 Jan 2018 11:39
#23840
by

InfoLibera
Hi Karma,
I live in Brazil and I have been dedicated to the theme Water and Hacking in recent years.
I have organized some information on
www.c2o.pro.br
And one of the sections is exactly "Hacking the Waters" (
www.c2o.pro.br/hackaguas/index.html
)
Most of the information is available in Portuguese but has something in English (
www.c2o.pro.br/en
)
What is your email and how can we exchange more information?
Best Regards,
Markos
Please Log in to join the conversation.
You need to login to reply
Re: Hack the Cape Town Water Crisis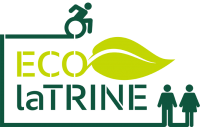 23 Jan 2018 06:19
#23783
by

ECOlaTRINE
Hallo Gien
Please send me more information about the hackathon. My e-mail adress;
This email address is being protected from spambots. You need JavaScript enabled to view it.
Thanks
Please Log in to join the conversation.
You need to login to reply
Hack the Cape Town Water Crisis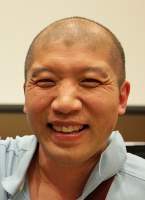 20 Jan 2018 13:43
#23740
by

gien
My organization is working with the Cape Town Science Centre to hold the upcoming Hack the Cape Town Water Crisis, tentatively set for late Feb 2018. For those of you who don't know, Cape Town is suffering the worst drought in 100 years and the city may reach a zero water day as early as April this year. If it does, it would be the first time in modern history that a major modern city will have no water. Nobody really knows what would happen should day zero arrive.
The hackathon is an appeal to people in all walks of life, both local and global to crowdsource solutions at various scales (short term, medium term, long term and centralized to decentralized), but with a focus on immediate short term solutions. The city is building desalination plants and drilling new boreholes but now it's a race against time.
We will be building various water harvesting prototypes starting next month.
The Call for Participation is available at the Cape Town Science Centre website:
ctsc.org.za/call-for-participation-hack-...er-crisis-cape-town/
If you are in Cape Town, you can participate locally, if not, then you can particpate remotely on the
www.oscedays.org
website. Please go to the Call for Participation and fill in the Google forms if you are interested. We are setting up the hackathon projects there and should be up in a week or so (by first week of Feb 2018).
Please Log in to join the conversation.
You need to login to reply
Time to create page: 0.648 seconds
DONATE HERE