Campaigning for sanitation in Ghana, India, West Africa and the US (WaterAid America Inc.)
5475 views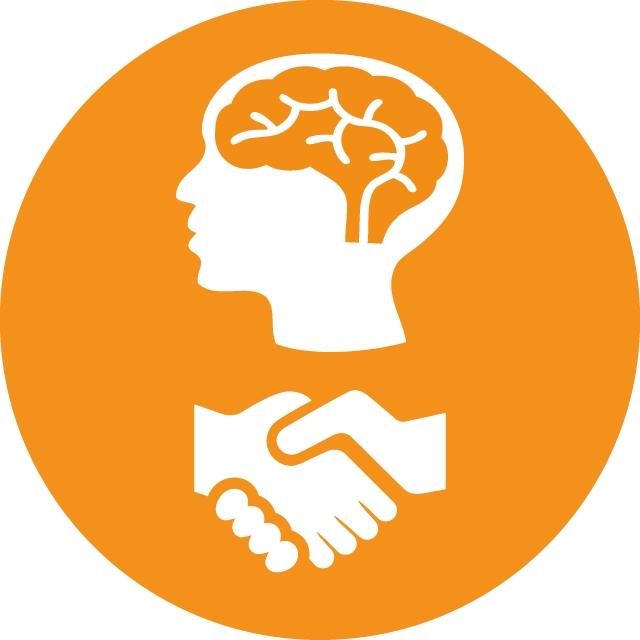 Re: Campaigning for sanitation in Ghana, India, West Africa and the US (WaterAid America Inc.)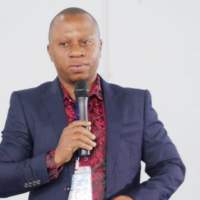 11 Jul 2017 13:34
#22035
by

ossai
Dear Broseus,
I suppose that you will get this mail in good condition of health and well-WASH (that is a state of being free of water supply, or sanitation hygiene malfunction).
Let me introduce SuSanA Nigeria Member institutions agglomerating towards contributing to the improvement of WASH in Nigeria and across West and Southern Africa Region (see also here:
forum.susana.org/232-susana-meetings/214...r-meet-up-in-nigeria
). We are made up of potential 213 institutions and organizations working in different thematic areas of WASH but united by the vision and mission of SuSanA Forum to leverage our strength, expertise and experience garnered from the SuSanA to impact our continent.
Your project was brought to our attention by the secretariat and we must appreciate them for drawing our attention as well as you, for conceptualising and pursuing the implementation of this campaign which is very much needed at this time.
Furthermore, we will appreciate if you can clarify whether any component of this project is still ongoing and whether any part of it was/or is to be implemented in Nigeria. Additionally, we would also want to know if you have any other outside of the campaign that is been designed, or implemented in Nigeria to enable us make our contributions.
More so, it would be awesomely appreciated if you could share any of the research report or result of these your projects.
Most importantly, you work with WASHwatch.org and other partners in monitoring and evaluation of projects and political commitments in the african continent is legendary, would it be possible to provide us ny form of mentorship or technical support in monitoring and evaluating the implementation of the Nigeria government policy entitled Partnership for Expanded Water and Sanitation Hygiene.
thank you, as i forward to your response.
Ossai Ilome,
Your Life is the Work of a Creator, What have you Created for others?

Ossai Ilome,
Creator & Executive Director,
Miss Microfinance Nigeria Organization
Suit B-50, Danziyal Plaza,
Central Business District,
Abuja - Nigeria.

Convener,
SuSanA Nigeria Coalition

www.missmicrofinance.org


This email address is being protected from spambots. You need JavaScript enabled to view it.




This email address is being protected from spambots. You need JavaScript enabled to view it.



Serves as the Special Advisor,
to the President,
Association of Non-Bank Microfinance Institutions of Nigeria
www.anmfinigeria.org
Please Log in to join the conversation.
You need to login to reply
Campaigning for sanitation in Ghana, India, West Africa and the US (WaterAid America Inc.)
19 Apr 2016 17:50
#17761
by

Rbroseus
Dear all,
Please find below an introduction to our project which is funded by the Bill & Melinda Gates Foundation. Please let me know if you have any questions or comments. I would be happy to answer them.
Regards,
Romain
Romain Broseus
Program Development Officer
WaterAid America, New York
www.wateraidamerica.org
+++++++++++++
Title of grant:
Campaigning for sanitation in Ghana, India, West Africa and the US
Name of lead organization:
WaterAid America Inc.
Primary contact at lead organization:
Romain Broseus - Program Development Manager
Grantee location:
USA
Developing country where the research is being tested:
West Africa, Ghana, India
Start and end date:
October 2013 - September 2016
Grant type:
Global development
Grant size in USD:
$2,003,142 (as per grant database
here
)
Short description of the project:
In 2015, 2.3 billion people globally have no access to improved sanitation facilities and of them, 946 million defecate in the open. It is estimated that more than 340,000 children under the age of five die annually from diarrheal diseases due to poor sanitation and hygiene, or unsafe drinking water. The global MDG target for sanitation has been missed by almost 700 million people (JMP - WHO/UNICEF, 2015). While high-level political WASH commitments are in place globally, regionally and nationally, a number of barriers exist which exacerbate the struggle to turn policy and commitments into operational and actionable plans, and these in turn into improvements in access for the poor and marginalized. In alignment with existing African and South Asian commitments (for example, the EThekwini and Sanitation and Water for All - High Level Meeting commitments), WaterAid campaigns in West Africa, Ghana, and India, to elevate sanitation as a national political priority and improve the effectiveness of public investments by national governments and international donors in these countries.
Goal(s):
To elevate sanitation as a national, regional and global political priority and strengthen accountability for related political and financial commitments at all levels, with a particular focus on West Africa, Ghana, India, and the US, and improve the quality of aid delivered.
Objectives:
WaterAid endeavors to effect change at the local, national, regional and global levels. Specifically, the objectives of WaterAid's advocacy work are to:
Innovate and demonstrate effective delivery of safe water, sanitation and hygiene promotion services, translating best practices and lessons learned for improved access, sustained behavior change and enhanced capacities and confidence into government and multilateral policies that recognize and prioritize the rights of the poor to sustainable and equitable services;
Build awareness of the water and sanitation crises and their impacts with governments, the public, and the media;
Influence policies and practices - through evidence-based research (Note 1) , strategic partnerships and collaborations with governments, donors, civil society and other stakeholders;
Partner with and build the capacity of local and regional stakeholders, sector actors, and NGOs to deliver their goals effectively;
Leverage the knowledge of locally-based partners to create accountability to commitments, call for increased financing, and shape the approaches that are most relevant and needed in their own communities.
Note 1: Public campaigning work, positions and statements need to be evidence-based. As an example in India, we have used evidence from WaterAid's practical experience and research to influence state and national urban ministries to strengthen urban local governance and streamline resource allocations to WASH interventions. Our objective is to inform our urban and small town WASH strategy for sanitation that is ultimately incorporated in city-level slum sanitation strategies and in turn, scaled up at the state and national levels.
Research or implementation partners:
Ghana: 2 Districts, 6 local government authorities, 2 local implementing partners, the Coalition of NGOs in water and sanitation (CONIWAS) and the Ghana Water and Sanitation Journalist Network;
West Africa: African Medical Research Foundation (AMREF); regional and national WASH Media Journalists Network;
India: Ministry of Drinking Water and Sanitation, Ministry of Urban Development; Indian Institute of Technology, 2 local implementing partners.
Links, further readings - results to date:
www.wateraid.org/policy-practice-and-advocacy
Related project website:
washwatch.org
WASHwatch.org
facilitates collaboration and monitoring of government and donor WASH commitments in a transparent, inclusive, efficient and iterative way. Concretely, WASHwatch is: a) a platform where all sector stakeholders can share evidence on progress or under-performance towards commitments; b) an up-to-date and reliable info hub on WASH commitments and progress; and c) a platform where all stakeholders can share their analysis of the sector and identify bottlenecks to progress.
Current state of affairs:
Program implementation is progressing as expected in West Africa (
Note 2
), Ghana, India and the US and with the improvement of the advocacy tool, WASHwatch.org (see link above). At the global level, WaterAid has been advocating for over three years for a dedicated goal on water and sanitation as part of the Sustainable Development Goals (SDGs). On September 25, 2015 we saw our hard work come to fruition with the adoption of Goal 6 to 'ensure availability and sustainable management of water and sanitation for all'.
Note 2: WaterAid has a Regional Team based in Senegal, which provides support to WaterAid's country programs in West Africa (Ghana, Mali, Niger, Burkina Faso, Nigeria, Liberia and Sierra Leone), including on policy influencing and campaigning. Under this grant, WaterAid and partners conduct specific activities in Ghana, but also broader policy and influencing activities at the regional level, which serve the West Africa Region as a whole.
In India, WaterAid organized the WASH summit in New Delhi, joined the India sanitation coalition and engaged stakeholders to push forward the sanitation agenda. Building on our influencing efforts at Africa Water Week, WaterAid played a lead role on the organizing task force of AfricaSan4 in Dakar (May 2015), convened by the Africa Ministers' Council on Water (AMCOW) and the African Union. Our influencing efforts contributed to 'The Ngor Declaration on Sanitation and Hygiene', a road map for African governments to deliver dignity and equity in sanitation and hygiene. In the US, we engaged to improve equitable sanitation services and maximize the health impacts of sanitation.
washwatch.org
was formally launched during AfricaSan4 and is increasingly used by WaterAid and WASH advocates to support sanitation campaigning and monitoring processes. At this time, WASHwatch receives collaboration from a wide range of partners from CSOs to donors, governments, multilaterals and development banks. It works on a regular basis with many institutions such as the World Health Organization, End Water Poverty, and AMCOW. WASHwatch started in 2010 as a side-project, but now has a dedicated full-time position to develop the platform. The website contains features like strengthening accountability; the eThekwini monitoring scores; country's investments and progress for WASH; and a global WASH access map. Specific developments for the next 6 months include developing country case studies and success stories using WASHwatch in WaterAid's country programs.
Biggest successes so far:
WaterAid has made strides in pushing for policy change with the ultimate goal of improving equity of access to sanitation services. The major highlights include Africa Water Week in May 2014 and AfricaSan in May 2015, where our influencing efforts contributed to the African Ministers' Council on Water (AMCOW) prioritizing water and sanitation as a separate goal in the post-2015 development agenda. Following the adoption of the SDGs, we will now support governments to deliver on their commitments and track implementation over the next 15 years.
In addition, WASHwatch.org secured buy-in from AMCOW, Water and Sanitation Program, CSO representatives and SACOSAN stakeholders. WASHwatch.org has been operationally tracking government promises and commitments, such as the eThekwini commitments. In addition, End Water Poverty developed several country briefings for Zambia, Ghana and Pakistan on the current state of access to water and sanitation. These reports that are based on WASHwatch data and used for policy influencing at country level.
Main challenges / frustration:
By and large, we have not faced any major challenges. However the AfricaSan4 meeting which is a major pan-African initiative to promote political prioritization of sanitation and hygiene, had been postponed from late 2014 to May 2015 due to the Ebola outbreak in West Africa.
Please Log in to join the conversation.
You need to login to reply
Time to create page: 0.266 seconds