Leverage my skills to provide... Sanitation Worldwide
5583 views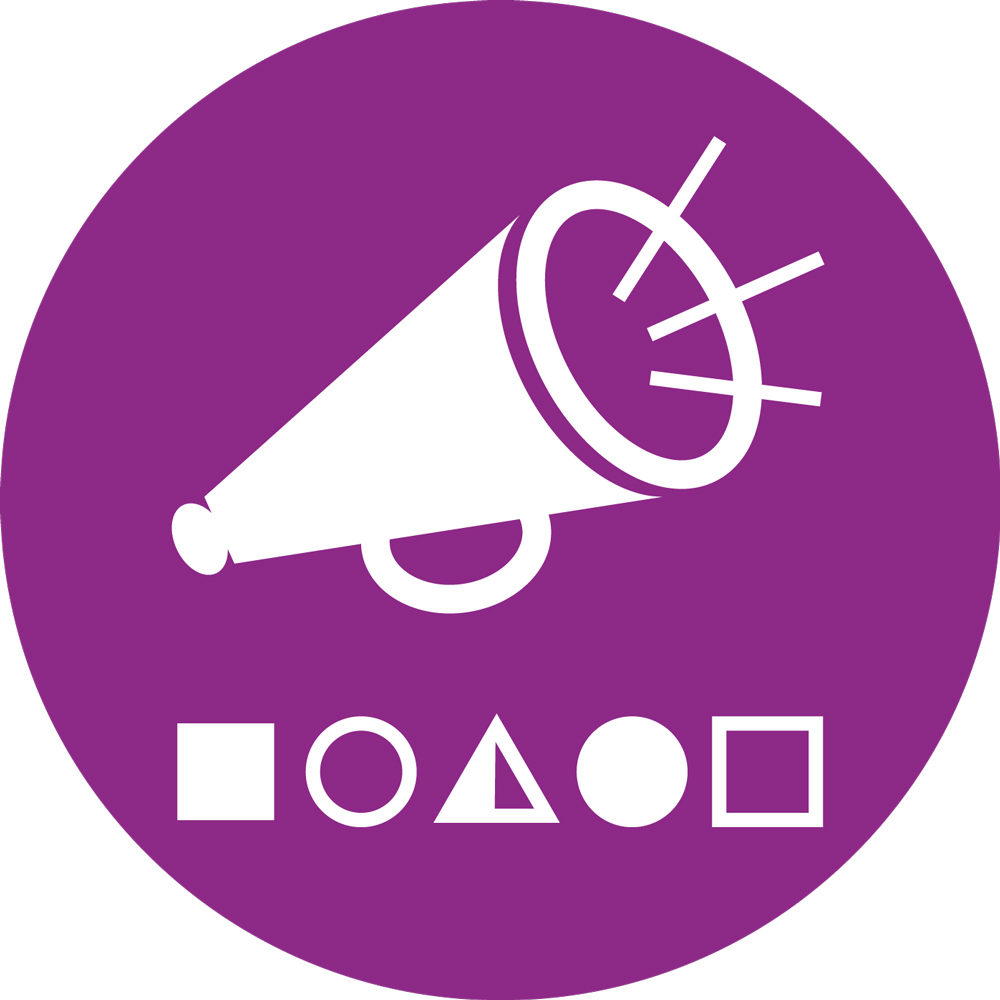 Re: Leverage my skills to provide... Sanitation Worldwide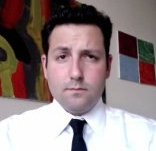 12 Oct 2012 19:27
#2455
by

steve4real
Top Ten Reasons Why I'm perfect for Sanitation:
1. My name is Sanitation Steve because I am tirelessly passionate about making an impact and improving the conditions of sanitation worldwide (
www.sanitationworldwide.com
)
2. I produced the 'hit theme song', Sanitation Worldwide - a great demonstration of my digital prowess. (
)
3. I have a broad knowledge of toilets, which allows me to understand the complex challenges and opportunities associated with sanitation technologies.
4. I have an M.Sc. in Integrated Water Resource Management, which complements my B.A. in International Development, providing me the bigger picture of why sanitation has been stagnating and what is needed to jumpstart solutions.
5. I am an expert in Hackathons - I have been both an organizer and participant in Toronto and Montreal since 2010 in the World Bank's Water Hackathon and RHOK. I am intimately aware of the benefits and roadblocks of the Hackathon model and my goal is to help ensure sustainability beyond the after action reports.
6. My focus in the world of sanitation has been on cost recovery infrastructure and social entrepreurshit – this translates into working on solutions that go beyond the basics of providing toilets, towards looking at waste as a resource.
7. Climate Chaos is exposing more and more communities to risk, and disasters are impacting more vulnerable populations. The majority of these communities face sanitation infrastructure challenges. Disasters create opportunities to embrace paradigm shifts in sanitation – and my skills lie in this area – integrating these streams.
8. My two Master's degrees (M.A. in disaster and emergency management – and M.Sc. in integrated water resource management) have honed my research, reporting, and presentation skills, plus I just love talking shit.
9. I am solution focused. I believe that too much discourse has been solely focused on highlighting the challenges we are already aware of. As a forward thinker, my goal is to see problems as stepping-stones towards solutions.
10. My skills straddle the nexus of water, energy, and technology… I am a jack-of-all-trades and know that a dollar for sanitation is ten for health, education, and development.
Follow me on Twitter: @steve4real or @SanitationWorld
Stephen Sauder, M.Sc., M.A., B.A
Project Manager | Reinvent the Toilet
Centre for Global Engineering, University of Toronto


This email address is being protected from spambots. You need JavaScript enabled to view it.
You need to login to reply
Re: Leverage my skills to provide... Sanitation Worldwide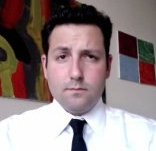 04 Oct 2012 16:03
#2392
by

steve4real
Dear SuSanA,
I believe the solution to development stagnation is sanitation. Let me work with you to help promote, populate and implement innovative sanitation solutions. My friends call me Sanitation Steve because sanitation is my passion. I want to leverage my unique skills and abilities to showcase how sanitation improvements have positive effects on education, economics, and of course health. I recently completed my M.Sc. in integrated water resource management at McGill University. Prior to this I was working with the Ontario government as an emergency management advisor while earning an M.A. in disaster and emergency management.
Currently I am working on integrating mobile technology to aid WASH and disaster and emergency management. I have been involved in Random Hacks of Kindness in Toronto and Montreal as well as the World Bank's Water Hackathon where I co-founded Water Voices. The goal of Water Voices is to improve water and sanitation conditions across the globe by providing communities and organizations with a geo-spatial story-telling platform, an education engagement model to train future youth water leaders, and a comprehensive database from crowd-sourced repositories. Developing Water Voices has exposed me to a lot of great tools and initiatives out there such as the cutting edge work mWater is doing for water testing.
I have great insight and understanding of geo-spatial data, water technology, cost recovery infrastructure, and clean energy. I also have strong research, analytical, and communication skills. My goal is to work towards improving access to sanitation with organizations who are at the nexus of water, disaster management, and technology. Both of my Masters degrees have taught me how to work independently, provided me with an unshakable calmness under pressure and a thirst for understanding complex problems with a drive for solutions.
My resume, writing samples, press articles and interviews, as well as presentations can be found on my
website
. I look forward to hearing from you and welcome your advice and feedback.
Sanitation Steve
www.sanitationworldwide.com
www.bit.ly/sanitationsteve
www.about.me/steve4real
Stephen Sauder, M.Sc., M.A., B.A
Project Manager | Reinvent the Toilet
Centre for Global Engineering, University of Toronto


This email address is being protected from spambots. You need JavaScript enabled to view it.
The following user(s) like this post:
tmsinnovation
You need to login to reply
I manage the Decentralized Wastewater Management for Adaptation to Climate Change in Jordan (ACC Project) and previously coordinated the Climate-friendly sanitation services in peri-urban areas of Lusaka project in Zambia. My background is in Management, Economics and Information Systems.

Less

Posts: 162
Karma: 4
Likes received: 53
Re: Sanitation Internships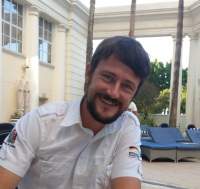 03 Feb 2012 20:25
#1004
by

tmsinnovation
Hi Stephen
Great video on your website. I would highly recommend that you look into an internship at the GIZ in Eschborn, Germany. Here is the link to the current internship description and the applications details :
person.gtz.de/www/index.php?ac=jobad&id=3375
No worries the internship work is in English.
The team is great and I could envisage you really gaining a lot from the experience as well as further enhancing your international network in the sustainable sanitation sector.
Best of luck with your internship applications.
Kind regards
Trevor
Trevor Surridge
Decentralized Wastewater Management for Adaptation to Climate Change in Jordan (ACC Project)
Project Manager

Deutsche Gesellschaft für
Internationale Zusammenarbeit (GIZ) GmbH
Ministry of Water and Irrigation, Shmeisani,
Amman
Jordan

You need to login to reply
Looking for internship: Sanitation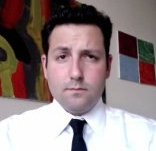 03 Feb 2012 14:00
#1000
by

steve4real
Dear Members,
I am currently doing my M.Sc. at McGill University in Integrated Water Resource Management. Before this, I was working for the Ontario Provincial Government as an emergency management advisor while doing my MA at York University in Disaster and Emergency Management. Most of my research focuses on WASH in the aftermath of disaster, and how it can be used to jump start development. Specifically, I have been looking at cost recovery sanitation innovations.
I completed my undergraduate degree at McGill University in 2008 where I majored in International Development and GIS. Recently I have been an active participant in Random Hacks of Kindness (Rhok), something that the World Bank has sponsored. Working with RHoK I have co-founded an SMS tool, Water Voices, (
www.watervoices.ca
) a messaging platform designed for members of Canadian communities experiencing potable water, sanitation, and/or other water quality challenges.
I am extremely interested in all aspects of water and sanitation. An internship component is part of my current degree and I would be extremely grateful to learn from and contribute to organizations that are involved with my biggest passion. I would bring a unique perspective by combining water and sanitation with disaster and emergency management. I am looking to start my internship sometime in May for a four month (and beyond) period. I am especially interested in sanitation as a business to foster economic development and break the vicious cycle of poverty.
Please visit my website for a brief video resume and a host of prezi presentations and reports I have completed,
www.sanitationworldwide.com/hiresteve
. I look forward to hearing from you, and welcome your advice and help in all things sanitation.
Kind Regards,
Stephen
Stephen Sauder, M.Sc., M.A., B.A
Project Manager | Reinvent the Toilet
Centre for Global Engineering, University of Toronto


This email address is being protected from spambots. You need JavaScript enabled to view it.
You need to login to reply
Time to create page: 0.210 seconds
DONATE HERE