Period panties - period proof underwear - innovative product and marketing
11.9k views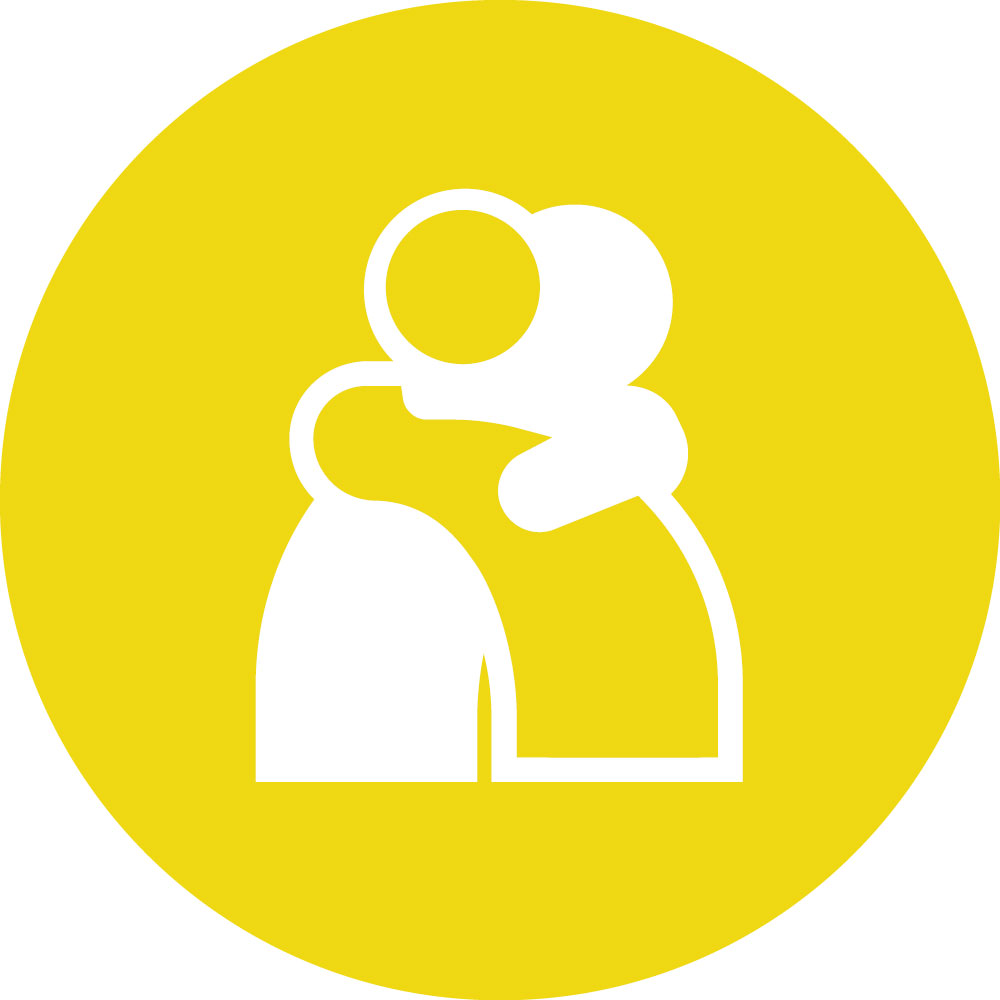 Re: Period panties
19 Feb 2019 14:53
#26991
by

sethu1909
We have three types of period panties
1. Light Flow period Panty ( without any insert)
2. Medium Flow period Panty ( without any insert)
3. Heavy Flow period Panty (with pad)
People can buy based on their requirements.
Price would be around 2 to 5 USD.
Our motto is to give very hygiene menstruation and reduce waste and make earth clean.
Regards
Sethu
This email address is being protected from spambots. You need JavaScript enabled to view it.
You need to login to reply
Re: Period panties
19 Feb 2019 14:44
#26990
by

Elisabeth
Hi Sethu,
You forgot to provide the link to your website, here it is:
www.wwgroupuk.com/panties.html
I am a bit doubtful if your post should be allowed or if it should be seen as plain advertising (which we don't allow). But OK, I'll give it the benefit of the doubt. (what do others think about this issue?)
One question: are your "period panties" the same style as those of THINX (see posts earlier in this thread), i.e. to be worn during menstruation WITHOUT anything else (no tampon, cup or pad) or are they just glorified undies and require addition of a pad?
Regards,
Elisabeth
You need to login to reply
Re: Period panties
18 Feb 2019 15:38
#26984
by

sethu1909
Hi
We are proud to introduce ourselves WW GROUP UK as one of oldest manufacturer of period pad and period Panty from India.
we are working with different NGO to promote clean environment and healthy living.
We are working with very low margin to make this world clean.
If anyone required support in manufacturing, kindly email to
This email address is being protected from spambots. You need JavaScript enabled to view it.
Refer attachment which showcase our fine manufacturing facility.
You need to login to reply
Re: Period panties - period proof underwear - innovative product and marketing
11 Sep 2017 23:32
#22610
by

Elisabeth
I just made the post earlier today to point out that the two products are not comparable but totally different things.
One is "period proof underwear" (the ones by THINX) and the other one is "period panties" into which reusable pads are attached (the ones by your organization).
So they're two different products even though they have a similar target group (menstruating women).
The product by THINX is currently obviously marketing towards wealthier women in the US and Europe who can afford their expensive product.
I am fairly certain that the price will come down in future - at the latest when Chinese manufacturers come up with something similar.
See the thread here were Chris Canaday told us about very cheap menstrual cups from China:
forum.susana.org/231-menstrual-cups/2140...anufactured-in-china
The same could happen with that period proof underwear. Time will tell.
You need to login to reply
Re: Period panties - period proof underwear - innovative product and marketing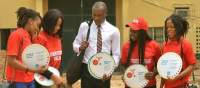 11 Sep 2017 17:34
#22608
by

dannyogwo
Dear Elisabeth,
Thanks for the information, I have looked at their website and as you can see the cost including shipping is not sustainable and in fact will not be within the reach of the vulnerable population. That means spending NGN 12,360 in sanitary pad alone.
We are looking at the local production not importation for sustainability, affordability and accessibility also that is chemical free and environmentally friendly for the girls and women.
We are going to replicate with Transformation Textile a model that is already been use in Kenya and Zambia.
Thanks
Daniel
You need to login to reply
Re: Period panties - period proof underwear - innovative product and marketing
11 Sep 2017 16:54
#22604
by

Elisabeth
Dear Daniel,
your product looks really neat and is probably very affordable, too. Good luck with your important work!
It doesn't fit exactly into this thread however which is about a different product. These "period proof panties" marketed by THINX (and others) are different. They use high tech materials so that it feels like normal undies and yet the blood does not get through and does not stain the other clothes.
Their website is unfortunately a bit vague about the exact technology they use but on their FAQ page I found this:
www.shethinx.com/pages/faq
How do THINX work?

Our patented technology (called THINX QuadTECH®) is made up of four ultra-thin micro-layers that all work together to do their thang. We developed the technology over three years before launching the product to ensure each and every pair is completely antimicrobial, moisture-wicking, leak-resistant, and absorbent.
It has therefore no liners and doesn't require any pads whatsoever.
I've bought a pair myself and it does work well (for low to medium flow for some hours or even the whole day).
It is not a competition to your product, just an alternative. It is very expensive at the moment. One would need to buy quite a few pairs, and each costs around 35 USD. But what I like is that it's something novel, using advanced technology and that they also have a great way of breaking through taboos in their advertising. Just check out their website and you'll see what I mean. Just like with menstrual cups, one can expect the price to come down in future, too.
Regards,
Elisabeth
You need to login to reply
Re: Period panties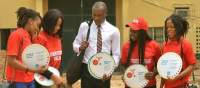 20 Aug 2017 00:55
#22397
by

dannyogwo
Yes we have some good period underwear that are cost effective.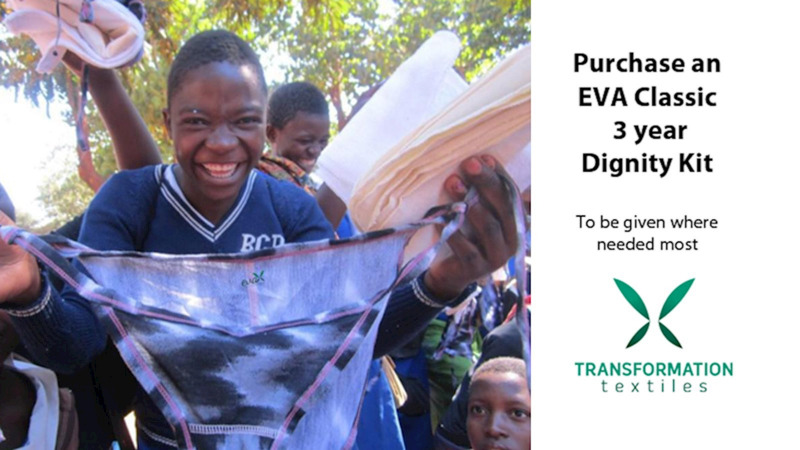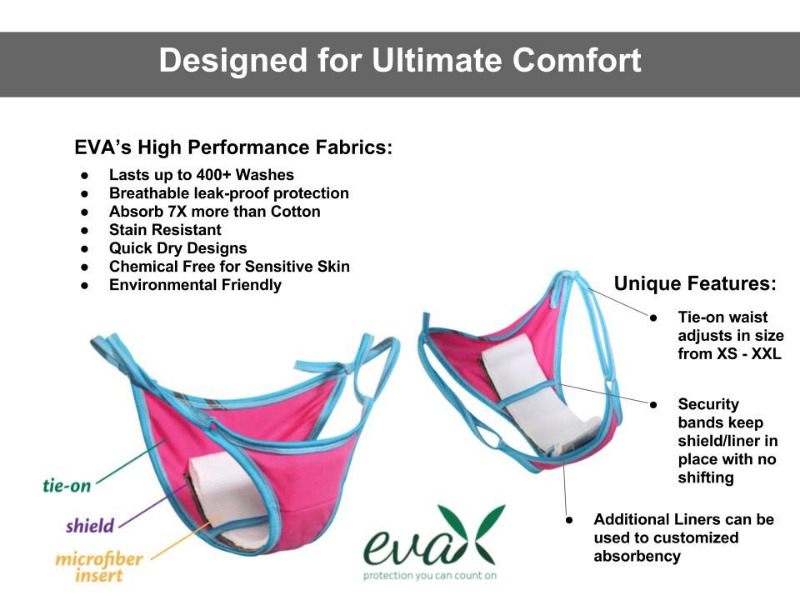 Our period underwears reusable sanitary protection is environmentally friendly, chemical free for sensitive skins, affordable and customized to meet the menstrual hygiene needs of girls and women. It is unique as it can last up to 3 years if properly used, saving over 75% cost of disposable sanitary pads and the period underwear allow girls and women to enjoy being fresh and clean anytime they want rather than using potentially health compromising materials or extending wear of disposable pad due to scarcity or cost.
You need to login to reply
Re: Period panties - period proof underwear - innovative product and marketing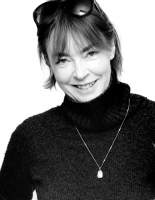 16 Aug 2017 09:26
#22365
by

Camilla
Hi all,

Period panties are very comfortable. It is like wearing an underwear that is only slightly more thick.

I would say wearing pads is more comparable to wearing diapers, but period panties are super comfortable, just like any comfortable underwear.

Unfortunately they are a bit expensive still, but with time the cost might go down.

Best

Camilla
Camilla Wirseen
The Cup
You need to login to reply
Re: Period panties - period proof underwear - innovative product and marketing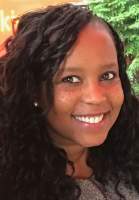 15 Aug 2017 22:39
#22364
by

Doreen
Dear All,
I heard about it from a friend but wasnt immeadetely drawn to it because I thought it sounds uncomfortable. So maybe for those who have tried it, what was your experience? Were you comfortable?
I dont know...to put it blatantly it sounds like i would feel like I'm wearing a diaper or something.

Need more information on comfort and user friendliness before I spend the money

Thanks
Doreen Mbalo

GIZ Sustainable Sanitation Programme
Policy Advisor in Bonn, Germany
Deutsche Gesellschaft für Internationale Zusammenarbeit (GIZ) GmbH
E

This email address is being protected from spambots. You need JavaScript enabled to view it.
You need to login to reply
Re: Period panties - period proof underwear - innovative product and marketing
17 Jul 2017 13:22
#22092
by

Elisabeth
I heard for the first time about this "period proof underwear" about two weeks ago, and have meanwhile checked it out with a few female friends who saids it's great either for themselves or for their daughters.
And here I was thinking I knew about all products related to menstrual hygiene! Not so - this one is new and innovative.
I also very much like their approach to fun, no-nonsense, taboo-breaking marketing, see the website and videos of THINXS here:
www.shethinx.com/
As to how it works, see here:
www.shethinx.com/pages/it-works/
THINX is made up of four bits of tech that makes 'em anti-microbial, moisture-wicking, absorbent, and leak-resistant.
Yes, it's reusable (washable).
Advantages are that nothing needs to be inserted, but you can still do all sports (except for swimming in a pool, although swimming in the ocean is fine).
Main disadvantage: the costs (around 35 USD), but perhaps this will come down once it gets mass produced?
In my opinion it's good to have this kind of product discussed here on the forum because:
- it can help break taboos around menstruation
- the avertising is clever and feels very empowering - we can learn a bit from that!
- if the costs could come down this could become a very relevant product to help women manage their menstruation in developing countries, especially in cultures where inserting something is not regarded as a good option.
- it is a very non-threatening product for teenage girls, as it looks just like normal underwear; so could help greatly during puberty education with girls and boys.
Let's see where this product goes and if it turns out to be popular in the longer term? (e.g. how will the fabric behave after it's been through the wash 100 times).
Regards,
Elisabeth
The following user(s) like this post:
rajivkr
You need to login to reply
Re: Period panties
17 Jul 2017 11:58
#22091
by

aboniphace
Where are the panties manufactured and where the market has reached now? Can you please explain more on the panties, materials used, how it works, if it is reusable or not, comfortability to the users and alike?
You need to login to reply
Period panties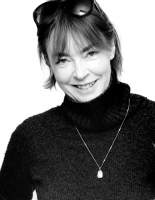 17 Jul 2017 06:53
#22089
by

Camilla
Hi all,
Have you heard about period panties?
There are some different brands around. They are unfortunately a bit expensive but with time I am sure many women will start using panties that function as pads during light flow days.
www.shethinx.com/
www.begirl.org/
Best
Camilla
The Cup Foundation
thecup.org
Camilla Wirseen
The Cup
You need to login to reply
Time to create page: 0.482 seconds
DONATE HERE