Kind invitation to support our free distribution of re-usable sanitary pads to the hard to reach girls in North Rift Kenya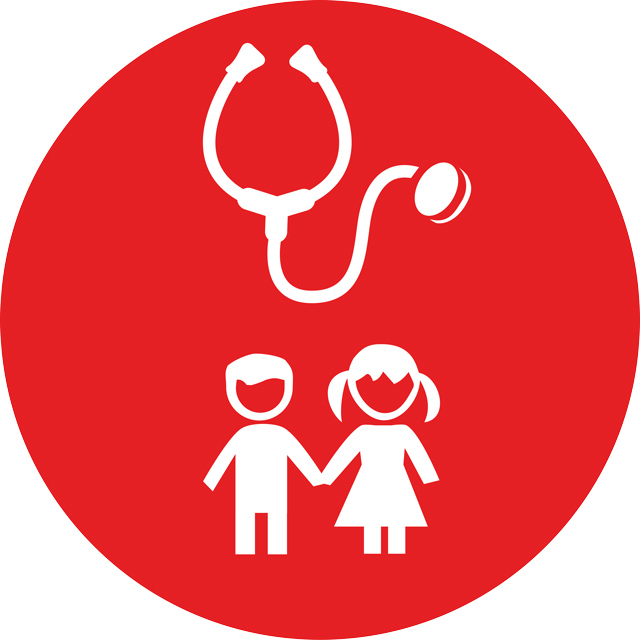 Kind invitation to support our free distribution of re-usable sanitary pads to the hard to reach girls in North Rift Kenya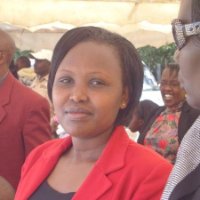 11 May 2017 11:06
#21490
by

WODEC
Dear Friends
Greetings to you from Kenya.
We write to inform you of our social enterprise in Kenya-where we distribute re-usable sanitary pads to girls in the hard to reach areas of North Rift Kenya. On this note, we wish to seek the support of forum members to donate towards this worthy cause through our dedicated weblink-http://www.womendevelopmentcentre.org/donate/
The Women Development Centre (East Africa) Ltd (WODEC) is a women-led social enterprise company which has firmly positioned itself to engage in the development of quality sustainable feminine hygiene available to all. We have the dedication to address Menstrual Hygiene Management (MHM), in urban areas and slums. Why? Because MHM is as an issue that has been identified by disadvantaged women and girls as a driver of gender inequality and dis-empowerment in slum areas. We plans to develop a replicable and evidence-based model for delivering re-usable sanitary pads and education to marginalized girls in western Kenya.
Our Goal
Every girl and women in Kenya deserves access to safe and hygienic sanitary products. Our goal is to help girls/women reclaim the dignity that poverty denies them and will enable girls to make a lasting and positive impact on the communities they live in and society as a whole – they will complete high school, will be less likely to get HIV/AIDS or fall pregnant before they reach the age of 18 years, and will likely earn higher wages and successfully educate their own children.
What we do
WODEC makes reusable sanitary pads at Kuinet Trading Centre. WODEC Kits are sustainably and locally produced, creating jobs for the women groups and communities. Each WODEC Kit, which also includes life-saving HIV prevention information, keeps a girl from missing school during her periods. At our distribution events, we foster community-building, educational advocacy, and HIV/AIDS awareness. WODEC Kits keep girls in school for one year. WODEC Kits are an affordable, straightforward solution to a complex problem. Each WODEC kit contains the following.
WODEC's Solution
WODEC reusable sanitary pads are a sustainable resource, allowing girls and women in wards to wash and re-use them rather than having to buy non-reusable sanitary pads every month. In addition, they are inexpensive and environmentally friendly. The social benefit of the implementation of this concept can greatly mitigate the disadvantages many disempowered girls endure during their process of maturing.
Environmental Impact
WODEC's re-usable sanitary pads are environmentally friendly, unlike the conventional products which are either sent to landfills or go through the sewage system and end up polluting the ocean and beaches. It is estimated that disposable sanitary pads can take up to 500 years to disintegrate. However WODEC's re-usable sanitary pads never end up in the refuse and therefore do not pollute the environment.
Tackling Unemployment
WODEC has to date employed unskilled women in Eldoret town, thereby transferring skills and contributing to their economic empowerment. This is in line with our goal of contributing to lower unemployment.
Schoolgirls
Young girls don't really understand what happens to their bodies during their periods and are embarrassed to chat to their mothers and /or caregivers. WODEC will allow them to confidently take part of each facet of their schooling.
Caregivers and mothers
These remarkable women who often work under very harsh conditions have same challenges as those of the younger girls. Their poverty prevents them from buying sanitary towels which erodes their dignity and confidence. In urban communities, menstrual cycles mean having to take time off work or having to pay for expensive products. Due to WODEC's support, they and their girl children can now use safe, hygienic products at a lesser rate.
Old women
There is a need to provide WODEC packs to the elderly and frail for their use as panty liners.
Next steps
We would like to seek your support as well to link us with your networks and collaborators too
Thank you for your understanding and cooperation in this matter
You need to login to reply
Time to create page: 1.266 seconds