How did you celebrate UN World Toilet Day 19 Nov. 2013 (and media report for 2012)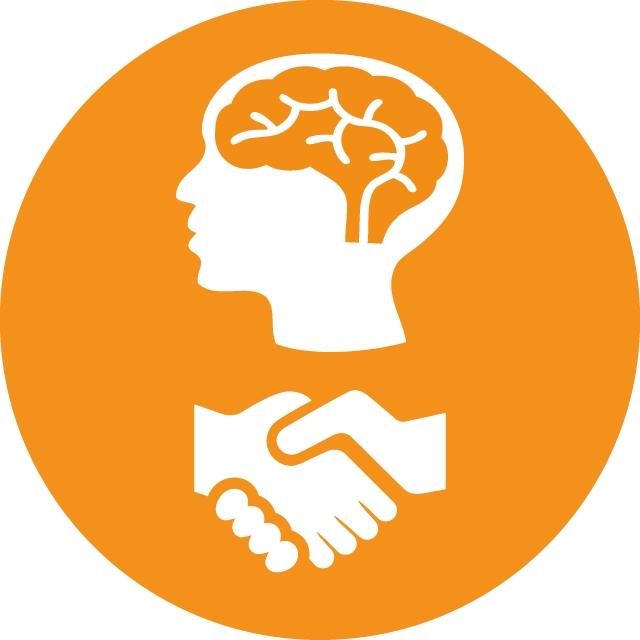 Re: #CelebrateTheToilet Social Media Campaign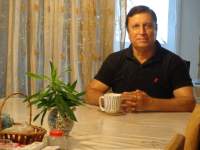 10 Nov 2013 16:23
#6329
by

F H Mughal
Dear Danielle,

It is great to see your response. I enjoyed reading it. While I agree with what you write, I'm afraid, Elisabeth also has a valid point.

Your contention: 'The reason we are using the flush toilet as the main image of the campaign is because this campaign is mainly targeted at developed countries (or the 'Global North') who are completely unaware of the WASH crisis,' is a bit surprising. I don't think Jack Sim had only Global North in his mind.

In fact, the picture of the Sanitation for All Resolution by UN Deputy Secretary-General, in the post of Jack Sim above, shows Indian women (in sari). That would suggest that the UN DSG had South Asia in his mind, while developing that logo.

And, this is correct. Here, in the rural areas of Pakistan, we have a massive sanitation problem (lack of toilets). Because we are Muslims, we use water in toilets. Poor families have no toilets. They resort to OD. That ceramic flush WC picture, I'm afraid, does not quite fit in, when I look at the rural sanitation scenario here.

We had 3 massive floods here in the past and, that made toilets/sanitation system non-functional. There is some concern here that future toilets should be designed, such that they are adapted to disasters. I was thinking if this aspect could find some space in the current ongoing celebrations for the World Toilet Day.

Also, please note that the governments here are still not fully sensitized and, the toilets and sanitation continue to receive a very low priority here.

Happy toilet celebrations!!

Kind regards,

F H Mughal
---
F H Mughal (Mr.)
Karachi, Pakistan
The following user(s) like this post:
muench
You need to login to reply
Re: How to celebrate UN World Toilet Day 19 Nov. 2013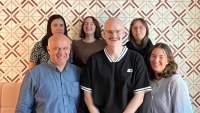 13 Nov 2013 09:05
#6354
by

secretariat
Dear all,

World Toilet Day is just around the corner and will be celebrated in less than a week!

Here's another video that can be shared in your social media channels to further raise awareness. Help spread the word!



Regards,

The SuSanA secretariat


[Posted by Hector]
---
Posted by a member of the SuSanA secretariat held by the GIZ Sustainable sanitation sector program
Located at Deutsche Gesellschaft für Internationale Zusammenarbeit (GIZ) GmbH, Eschborn, Germany
Follow us on facebook: www.facebook.com/susana.org and twitter: twitter.com/susana_org
You need to login to reply
Re: Support #ToiletUSA focus on local and national sustainable sanitation issues.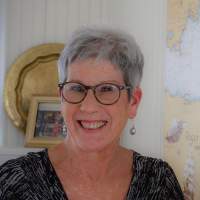 13 Nov 2013 20:05
#6365
by

Carol McCreary
#ToiletsUSA page: Why we need to speak out.
www.phlush.org/toiletsusa-why-we-need-to-speak-out/
To commemorate World Toilet Day 2013, Public Hygiene Lets Us Stay Human (PHLUSH), is partnering with The POOP Project to bring together organizations and researchers in the US working on toilet issues. World Toilet Organization Founder Jack Sim will be in New York for the United Nations official launch of World Toilet Day on November 19th.
We're helping Jack build a movement that looks both at global sanitation and local sanitation needs in the United States. We're rolling out an awareness campaign in the days leading up to November19th and look forward to growing this collaborative community into 2014.
Want to participate? Please tell us how you'd like to get involved.
Would you like to meet with Jack Sim? In New York? Join an online meeting to be scheduled sometime between 17-20 November? .
Help engage journalists in your community on US toilet issues? This Media Kit has a press release and info about Jack. www.phlush.org/world-toilet-day-2013-media-kit/
Join the #ToiletsUSA social media campaign? Post WTD information on your website, Facebook page, or Instagram. Use one or more of these hashtags #ToiletsUSA #CelebrateTheToilet #LiftTheLid to your Tweets. Find info-graphics, fact sheets and other helpful resources in the PHLUSH Celebrate The ToiletToolkit www.phlush.org/world-toilet-day-toolkit/ and the ToiletsUSA page.
Submit a short guest blog post? We'll use post on PHLUSH and POOP Project webpages and promote via social media. Submit to editors at

This email address is being protected from spambots. You need JavaScript enabled to view it.

Have you addressed topics that need to be part of the public policy discussion in the United States? toilet design? public toilet availability? toilets and homelessness? toilets and health? toilets and global development? toilets and gender? menstrual hygiene management? criminalization of public urination? ecosan? reuse of pee and poo? infrastructural issues? environmental issues? If so, send links.
Continue the conversation? We hope you'll want to stay involved, and join us in making toilets a serious focus for public conscience and conversation. We're thinking collaboration, conferences, unified community engagements. We'd love to know your ideas. And if you'd rather not right now, please feel free to unsubscribe.
Please call us with questions or suggestions.
Carol, Shawn, and Abby
World Toilet Day USA Committee
Carol McCreary, PHLUSH, +1 503.984.4081
This email address is being protected from spambots. You need JavaScript enabled to view it.
Shawn Shafner, The POOP Project, +1 347.385.5186
This email address is being protected from spambots. You need JavaScript enabled to view it.
Abby Brown, PHLUSH, +1 503.891.8879
This email address is being protected from spambots. You need JavaScript enabled to view it.
---
Carol McCreary
Public Hygiene Lets Us Stay Human (PHLUSH)
1240 W. Sims Way #59, Port Townsend, Washington 98368 USA

Toilet availability is a human right and well-designed sanitation systems restore health to our cities, our waters and our soils.
The following user(s) like this post:
tmsinnovation
,
RowanBarber
You need to login to reply
Re: How did you celebrate World Toilet Day?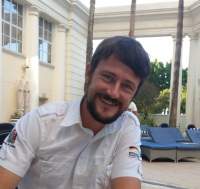 19 Nov 2013 18:55
#6449
by

tmsinnovation
Dear Jack

Hope you had a great day in New York and the official recognition ceremony at the UN HQ has gone well.

So how did you personally celebrate WTD the day you founded?

Kind regards
Trevor
---
Trevor Surridge
Sanitation Advisor
GIZ Water and Sanitation Program
German Development Cooperation

GIZ Water Programme office
Chaholi Rd. No 5, Rhodes Park
Private Bag RW 37x
Lusaka, Zambia
You need to login to reply
Re: How did you celebrate World Toilet Day?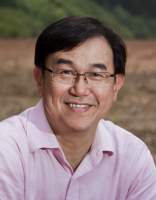 19 Nov 2013 19:26
#6451
by

jacksim
I felt like a father at the wedding and the Bride Sanitation looks so pretty today.

You can quote me.

Jack Sim
---
Jack Sim
--
Social Entrepreneur | Sanitation Advocate
Founder of Base of the Pyramid Hub & the World Toilet Organization

Twitter: twitter.com/jackwto
Facebook: facebook.com/jacksimwto
Skype: toiletmanjack
Website: www.worldtoilet.org

Address: World Toilet Organization
248A, Race Course Road, Singapore
218674
You need to login to reply
Re: How did you celebrate UN World Toilet Day 19 Nov. 2013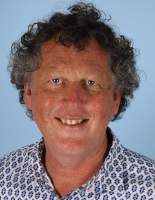 20 Nov 2013 06:22
#6456
by

jspit
The Emergency Sanitation Project celebrated World Toilet Day by emptying full pit latrines in Malawi while testing the desludging devices developed for 'difficult' areas. Proper fluidisation and fishing out the rubbish are key elements of the operation.
You need to login to reply
Re: #CelebrateTheToilet Social Media Campaign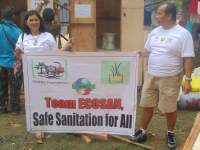 20 Nov 2013 09:05
#6457
by

Elmersayre
I celebrated World Toilet Day by running full-gear in pre-fabricating toilets for installation in the Super-typhoon Haiyan devastated areas here in Philippines. This is indeed desperate times. The devastation is too terrible to comprehend. Surging storm waters from the sea was six meters high and it went rampaging several kilometers inland and crushed everything in its path. The storm surge came in and out four times sucking everything on its path. The information is that it is only a "storm surge" so people did not mind much, resulting in thousands and thousands dead. We are a nation composed of vast coastlines so here goes...The human suffering is so tremendous, our heart breaks over and over again from the human pathos; from children looking for their parents, parents looking for their children. Until now, decomposing bodies have yet to be retrieved and are continually washing ashore or are located high in trees or buried in mountains of debris.

The immediate concern now are medicines, food, water and to bury the dead. Another urgent concern will be toilets as all facilities are wiped-out and we are uniquely qualified to install these, train the users and turn-over the facilities to the local authorities. Without toilets, the fear of disease outbreak which will become a disaster on top of the original one will be horrifying. We won an international award in 2011 for our toilet system, please see link:


Right now we are continually pre-fabricating the toilet frames comprising doors, walls, roof and flooring and toilet bowls. We have a pool of expert carpenters and masons doing this. It is practical to pre-fabricate because the sites have nothing. Next week we are set to bring these materials to the sites with our 2 elf trucks. We can install 12 toilets in one day. When we are already in the sites, we will provide another update.
---
Elmer Sayre
Water, Agroforestry, Nutrition and Development Fdn.
Libertad, Misamis Oriental
9021 Philippines


This email address is being protected from spambots. You need JavaScript enabled to view it.
You need to login to reply
Re: #CelebrateTheToilet Social Media Campaign
20 Nov 2013 11:36
#6461
by

inajurga
Big celebration parties in Berlin , Nairobi, Zürich, Bremen, Sydney and in NewYOrk of course.
here is the Berlin party wall hosted by WASH United, supported by Foreign Office, German WASH Netzwerk and many others: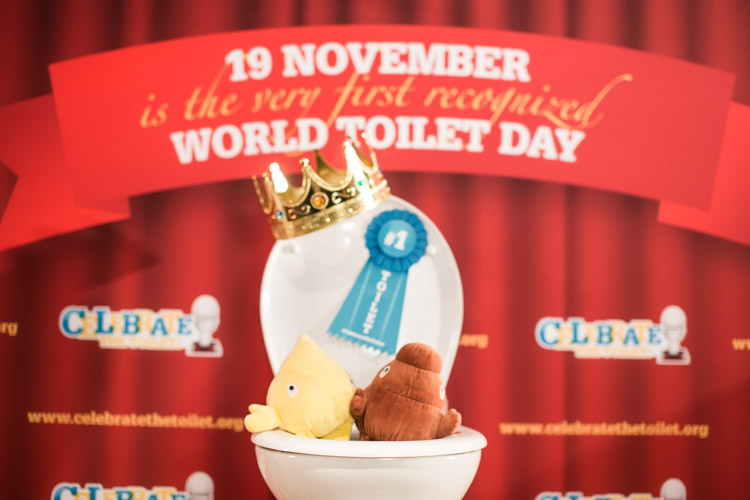 and many pictures here :
www.facebook.com/media/set/?set=a.101518....367302543099&type=1
Party pictures from Nairobi and New York to follow soon!
Then on 18th and 19th the Toilet was in its #toiletTrail through NewYork to finally reached the official UN event. You can follow here:
www.facebook.com/celebratethetoilet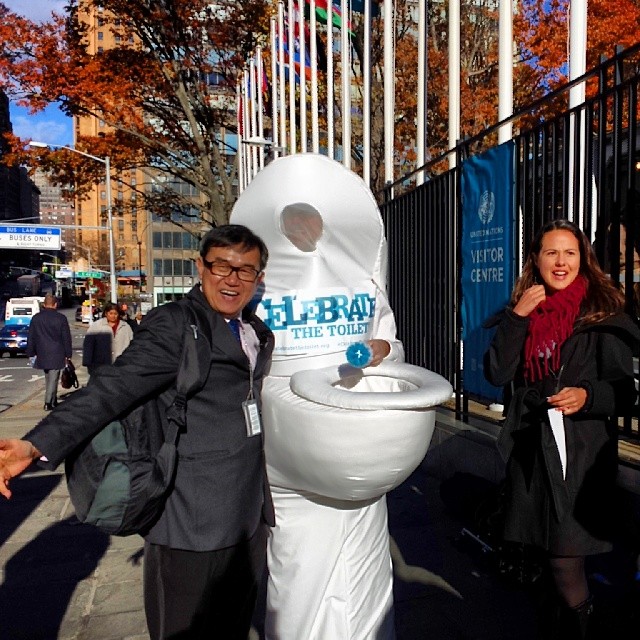 Note by moderator (EvM): Photo above on the left: Jack Sim himself, the "father" of World Toilet Day!
You need to login to reply
Re: Media Report of WTO (World Toilet Organization) about World Toilet Day 2012 (with funding by the BMGF)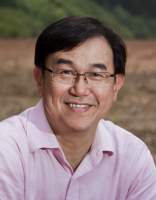 28 Feb 2014 02:41
#7544
by

jacksim
For your information: in 2012 World Toilet Organization had a contract with the Bill & Melinda Gates Foundation (worth UDS 270,000) which supported our activities surrounding World Toilet Day in that year. The money also paid for monitoring the impact that we had. The aim was to reach a
target audience of 50 Millions
but we reached so much more. The money from the BMGF was purely for advocacy.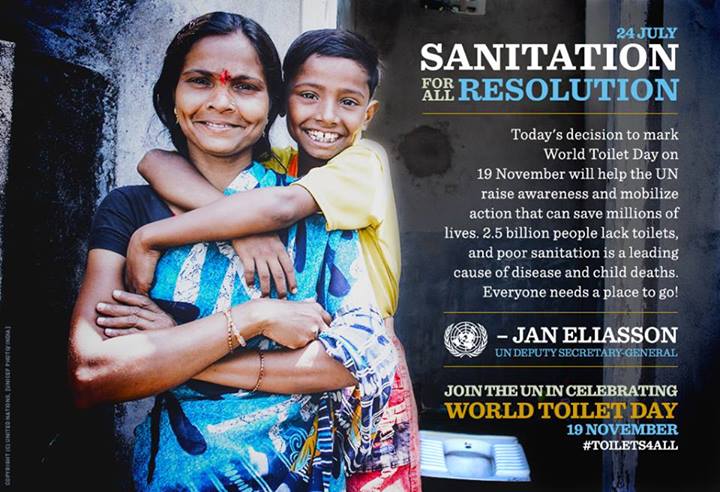 In case you are interested in how the impact of such media and advocacy work can be measured, I attach the
media report
that we compiled at the end of 2012.
I imagine 2013 will be more since we've now got the UN WTD (World Toilet Day) adopted by UNGA (United Nations General Assembly).
Regards,
Jack
Jack Sim
Founder of World Toilet Organization
Singapore
---
Jack Sim
--
Social Entrepreneur | Sanitation Advocate
Founder of Base of the Pyramid Hub & the World Toilet Organization

Twitter: twitter.com/jackwto
Facebook: facebook.com/jacksimwto
Skype: toiletmanjack
Website: www.worldtoilet.org

Address: World Toilet Organization
248A, Race Course Road, Singapore
218674
You need to login to reply
Time to create page: 1.688 seconds