How would you improve the Wikipedia article on XXX? (insert here one of 150 pre-selected topics for SDG 6, 13 and 14)
6138 views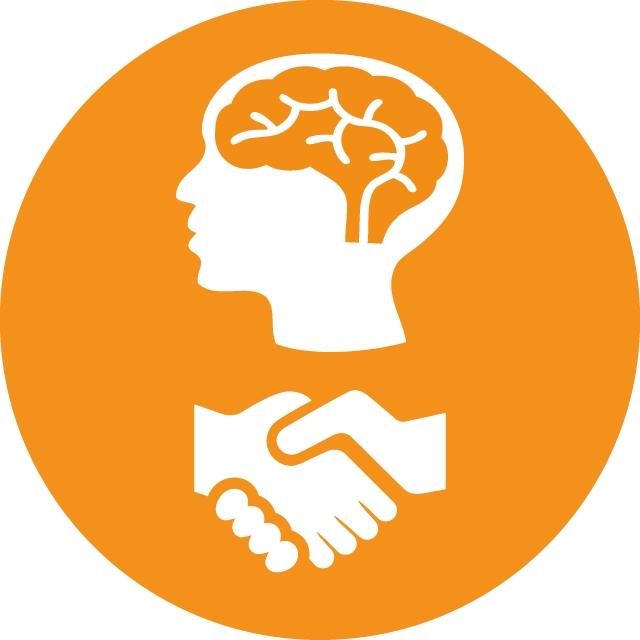 Re: How would you improve the Wikipedia article on XXX? (insert here one of 150 pre-selected topics for SDG 6, 13 and 14)
15 Jul 2021 15:25
#32477
by

Elisabeth
An update: The list of content experts who have so far helped with Wikipedia articles on SDG 6-related topics is slowly growing. These people have given us reviewers comments (some big, some small) which we have then incorporated into the respective Wikipedia articles. Even small comments are welcome!
See here:
en.wikipedia.org/wiki/Wikipedia:Meetup/S...SDGs#Content_experts
Content experts that helped us with improving the Wikipedia articles, grouped by SDG, include:
SDG 6 topics:
SDG 14 topics:
Topics related to all 3 SDGs:
If you think you can help and would like to join this list of content experts who have helped, then please pick an SDG 6-related article from the list of 50 and volunteer a bit of your time and expertise. Anyone can get involved!
List of 50 SDG 6-related articles to choose from is
here
. 
Right now Arno and I are still working on incorporating reviewers' comments for the high level, high view Wikipedia articles on
Ocean
and on
Ecosystem
. It's an interesting task and we are learning a lot!
Regards,
Elisabeth
You need to login to reply
How would you improve the Wikipedia article on XXX? (insert here one of 150 pre-selected topics for SDG 6, 13 and 14)
08 Jun 2021 14:45
#32336
by

Elisabeth
Dear all,
I am working on a small communications project together with Arno Rosemarin (Stockholm Environment Institute) to improve Wikipedia articles related to Sustainable Development Goals (SDGs) Number 6, 13 and 14 (SDG 6 you'll all know - clean water and sanitation; SDG 13 is climate action and SDG 14 is Life below water). The project is funded by the Swedish organisation called Formas.
A full description of the project is
here
.
As part of this project, we are
reaching out to experts
in various topics to get their input on a few of the Wikipedia articles that we see are important and are in need of improvement. Here is my question: would you like to put your name forward as one of the experts willing to help us? If so, let me know which of the 150 pre-selected Wikipedia articles you have expertise in, and would be willing to review. See the full list of Wikipedia articles to choose from 
here
. 
Note: for this volunteer task you don't have to do any Wikipedia editing yourself. You would just have to
review the Wikipedia article
and tell us what you think should be changed. (if you did want to edit Wikipedia yourself, we could show you how to do that).
This is the kind of first cold call e-mail that we have been sending out to experts (in this case on "public health"):
Dear XXX,

We are reaching out to you as an expert on public health (historical aspects and present time). We noticed that you authored the book  Public Health: A Very Short Introduction. Oxford University Press in 2016. This book is already cited in the Wikipedia article on public health but only once. The fact that the Wikipedia article gets around 960 pageviews per day makes it important to review it, and we would like your expert opinion for this. 

The review of the public health Wikipedia article is part of a 2-year project funded by the Swedish government (described here ) to improve Wikipedia articles which relate to Sustainable Development Goal Number 6 (Clean water and sanitation).

Your feedback could be offered either during a 20-minute video conversation or by e-mail. We will do the editing work of incorporating your suggestions into the Wikipedia article. You can choose to either be an anonymous reviewer (like for academic journal papers) or have your name listed in the revision history page. Your name will also be shown on the project page here  if you like.

If you cannot take this on right now, would you please pass on this "request for expertise" to a colleague or postgraduate student. They might be interested to know that publications cited in Wikipedia articles receive higher citations rates over time. They would be welcome to suggest citing their own publications as part of improving the Wikipedia article, too.

We look forward to hearing from you and welcome any questions you might have.

Kind regards,
Elisabeth and Arno
Project leaders for "Communication of environment SDGs" project

Elisabeth von Münch, PhD
Independent consultant, project manager
Brisbane, Australia
E-mail: This email address is being protected from spambots. You need JavaScript enabled to view it.
Twitter: @EvMuench
Linkedin account
Wikipedia profile

Arno Rosemarin, PhD
Senior Research Fellow, Stockholm Environment Institute
Stockholm, Sweden
E-mail: This email address is being protected from spambots. You need JavaScript enabled to view it.
Twitter: @arnorosemarin
LinkedIn account
Wikipedia profile

If you'd like to be involved please e-mail me or reply in this thread. Unfortunately, we cannot pay you for your time. It would be done as a volunteer, in the "spirit of community" and with the goal to improve the Number 1 online encyclopedia that we all use all the time. Your name would be listed in our list of content experts
here
. 
I'll leave you with a quote by one of the experts who is helping us with the Wikipedia article on public health:
It's fun, for an amazing cause, and probably the most widely read/impactful text/s most of us will ever compose. If you
believe in the democratising power of the Web, this is the least yo could do to fight the privatisation of the public sphere.
and: 
We didn't specifically budget for it, time- and money-wise, in the project, but it was very easy to justify in terms of
dissemination and outreach. These days critically editing or creating Wikipedia
entries is not an uncommon teaching experiment, and from a
research-dissemination perspective it's the most easily achievable
"deliverable" (yuck!) of any publicly funded project. Much cheaper to produce
than, say, a MOOC or an animated video, and much more helpful, IMHO. The real
challenge is to find guidance and here not every institution has a Wikimedian. 
(the guidance that he asks for in his quote would be provided by me in this case)
So, how about it?
Regards,
Elisabeth
You need to login to reply
Time to create page: 0.306 seconds