TESLA open-sources all its patents!
5666 views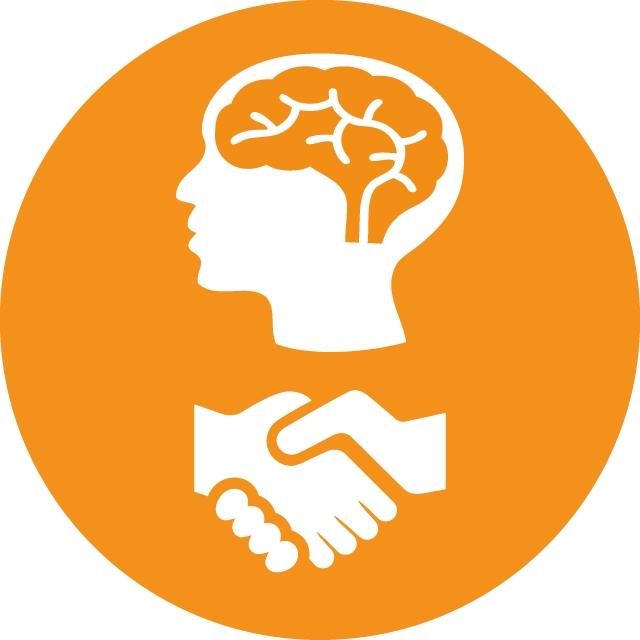 TESLA open-sources all its patents!

13 Jun 2014 21:08
#8971
by

AquaVerde
Yesterday, TESLA
open-sources
all its patents, in the spirit of the open source movement, for the advancement of electric vehicle technology.
www.teslamotors.com/blog/all-our-patent-are-belong-you
Do anybody know about similar positive developments within the water sector for the advancement of sustainable sanitation?
You need to login to reply
Re: TESLA open-sources all its patents!
15 Jun 2014 06:13
#8973
by

bajanos
Hi,
Here you go:
eautarcie.org/
Open-source and free to anyone...and simple.
Janos
I am an INDEPENDENT individual not serving anybody's interest. My favourite pasttime is stirring up shit

.
You need to login to reply
Re: TESLA open-sources all its patents!

15 Jun 2014 10:51
#8974
by

AquaVerde
Dear Janos,
Thanks very much for your hint.
I fond your web page wealthy and comprehensive and your harshly critics refreshing, as only controversial points made will start discussions and maybe thinking out of the current "boxes", even if new thinking is painful to forum-moderators. I do not think a searching for a minimum consensus will bring colleagues within this susana-forum and sustainable sanitation in general any further. E.g. pleasing each other through "Likes received: 0 Karma: 0" I found useless.
Controversial discussion are very helpful, therefore keep up "stirring up shit"

.
Unfortunately you are splitting too this "one sanitation world" in DC's and Ind.C's as susana.org and others are doing wrongly too. We have all over the world the same "laws of nature" and capitalistic economic system (modern term: "globalization"), we are just different by climatic conditions, access to resources and cultural habits we are living in. Therefore I try to split in " warm" and "cold" countries only avoiding "-isms" and often observed possible hidden racial arrogance's.
Do you understand German? See 3 video speeches by Prof. Ripl in German language:
..."Ohne dezentrale Abwasserwirtschaft keine Nachhaltigkeit"
...Warum haben Grosskraftwerke keine Zukunft ?
... übt Kritik am Co2-Klimamodell
Kurzvortrag Prof. Ripl 27.02.2009
May you share your views with me (us) about
TOPIC: Sense or Nonsense ? Fossil Carbon energy wasted just to destroy more Carbon energy at "advanced" WWTP's?
and
TOPIC: Putting our discussions about "sustainable sanitation" in a perspective!?
As you can see in my limited forum contributions (just trying to think out of the box

) I am favoring very much AD as first step of mass
domestic
black water treatment, instead of AS (activated sludge). The "warm" areas of this world have advantages in this regard.
As we are not living in an ideal world,
how you would deal/advice on
in the meantime and possible more sustainable future on all this existing large scale waste-water collection systems and wwtp's in climatic areas of excess water and strong culture habit of water based sanitation? Would a use of contained carbon energy via AD and a re-use of N from effluent harmful to valuable and shrinking humus too? Or in other words, how could a smaller amount of mineralized sludge coming from a pre-treatment like AD more harmful to humus, them large amounts of mineralized excess sludge coming from AS?
See work of
Mr. Holzapfel
on dry toilets and grey-water similar to yours and a much more simplified grey-water treatment by him:
very cheap in construction and only aerobic with out any pre-treatment settling.
Looking forward to your reply
Detlef
You need to login to reply
Re: TESLA open-sources all its patents!
23 Jun 2014 21:52
#9042
by

bajanos
Dear Detlef,
Thanks a lot for your kind response. I am glad that at least someone here puts the effort and has a look into the website recommended. I would like to emphasize that I am not an expert never studied sanitation, water management, whatsoever. I have only one concern: I want my children grow up in a healthier environment and with the possibility of being able to have freshwater. What are we doing now. We flush our toilets with freshwater, potable water and then try to purify it using mostly fossile energy. I think this practice is insane and a suicide on a long-term basis.
Unfortunately, I do not speak German (and a dozen more languages which I would love to, neither

) therefore cannot understand what Prof. Ripl talks about in the videos. If they will be subtitled some time, please let me know.
I really appreciate what people do here because they try to give a solution to their best. The problem is we are all trained and conditioned so that the solution can only be another complicated technical device that consumes a lot of energy and maintains the current system. This has to be stopped in my opinion. Let me quote Bill Mollison who said that: "Though the problems of the world are increasingly complex,
the solutions remain embarrassingly simple."
You have a lot of questions which I try and answer but cannot promise anything as far as time is concerned. But do not expect much of me because I am not an expert as I indicated earlier. I believe Prof. Orszagh's method works. I have 3 kids and we do not flush our toilet because we use a compost toilet which basically means that we have a bucket and use that with sawdust. You can calculate how much freshwater we save in a year's time, the 5 of us. OK, we have a garden where it can be composted but not sure how it could work in a big city.
Anyway, I will try to answer your other questions soon. Or I would be happy to exchange e-mails on the topic as well.
Thanks a lot.
János
I am an INDEPENDENT individual not serving anybody's interest. My favourite pasttime is stirring up shit

.
You need to login to reply
Re: TESLA open-sources all its patents!

23 Jun 2014 23:15
#9044
by

AquaVerde
Dear Janos,

Thanks a lot. May you invite Prof. Orszagh and colleagues to support you in answering to some of my questions.
All the Best
Detlef
You need to login to reply
Time to create page: 0.214 seconds
DONATE HERE