Sanitation Sustainability Indicators
16.2k views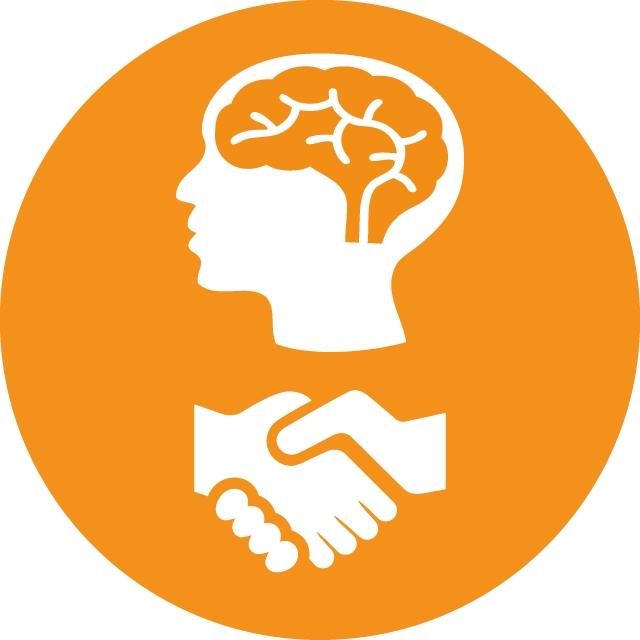 Re: Sanitation Sustainability Indicators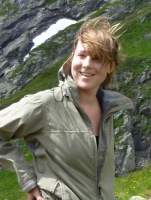 12 Feb 2015 10:23
#12020
by

dorothee.spuhler
Dear Hussain
There are many examples of sustainability criteria and indicator framework for sustainable sanitation, sanitation in general, sustainability in general or related issues.
Even though the sector agrees on the global objectives that sustainable sanitation has to fulfill:
www.susana.org/en/about/sustainable-sanitation
To translate those into indicators which are transparent, understandable and realistically calculable is a challenging tasks. Moreover, there are important methodological issues related to value functions for stakeholder preferences, indicator inter-dependencies or aggregation effects …
I highly recommend you to follow the current discussion here:
forum.susana.org/forum/categories/185-th...he-sanitation-ladder
The question is whether this is just something you need in order to implement your research, or if this issue takes part of your PhD research questions?
In both cases, I recommend you to due a literature review starting with e.g. some old documents from the netssaf project:
www2.gtz.de/Dokumente/oe44/ecosan/en-san...ty-criteria-2008.pdf
or
www.yumpu.com/en/document/view/26932885/...-conventional-susana
and moving then to more scientific staff like
Balkema, A.J., Preisig, H.A., Otterpohl, R. and Lambert, F.J. (2002) Indicators for the sustainability assessment of wastewater treatment systems. Urban water 4(2), 153-161.
Kvarnström, E. and Petersens, E.a. (2004) Open planning of sanitation systems, EcoSanRes Programme.
Kvarnström, E., McConville, J., Bracken, P., Johansson, M. and Fogde, M. (2011) The sanitation ladder – a need for a revamp? Journal of Water, Sanitation and Hygiene for Development 1(1), 3.
Lienert, J., Scholten, L., Egger, C. and Maurer, M. (2014) Structured decision-making for sustainable water infrastructure planning and four future scenarios. EURO Journal on Decision Processes (!Useful objective hierarchy in annex!)
And of course the thesis of Tanti (see below) or Buren on SANCHIS: Buuren, J.C.L.v. (2010) SANitation CHoice Involving Stakeholders A participatory multi-criteria method for drainage and sanitation system selection in developing cities Applied in ho chi minh city, Vietnam, Wageningen University.
Another approach then Matrix - you may consider Multi-criteria Decision Analysis or a score card options - but it would be helpful if you could elaborate a little bit more on what aou mean with "matrix frame work""?
Cheers, Dorothee
WG1 Co-lead
Developing methods and tools to support strategic planning for sustainable sanitation. Particular interested in novel technologies contributing to more inclusive and circular sanitation.

This email address is being protected from spambots. You need JavaScript enabled to view it.
The following user(s) like this post:
Hussain
,
qasem120
You need to login to reply
Re: Sanitation Sustainability Indicators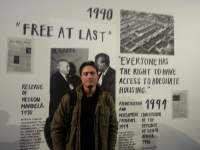 13 Feb 2015 04:08
#12034
by

Hussain
Dear Dorothee,

Thanks for your comprehensive & detailed answer, I will go through those links and documents...

Cheers,
Hussain
Hussain Etemadi,
PhD Student: HafenCity University, Hamburg (HCU)
Eawag - Swiss Federal Institute of Aquatic Science & Technology
skype: hussain.etemadi
You need to login to reply
Re: Sanitation Sustainability Indicators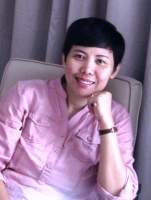 13 Feb 2015 05:24
#12036
by

tantinayono
Dear Hussain,

There are several set of sustainable sanitation indicators suggested by organizations and researchers as Dorothee has mentioned. The challenge is to transfer the 'global' criteria and objectives of sustainability to our particular case study; so that the derived indicators are appropriate for our local context and we are measuring/ monitoring the right issues with these indicators. Therefore a bottom-up approach is recommended, in order to understand the real situations on the field (e.g: problems, limitations) and what the stakeholders really need.

Regarding the assessment method, I guess first of all you should know:
1. How will these indicators be used/ presented for analysis (e.g: for desk analysis, discussed in a FGD)?
2. Who will be the users of your indicators? This includes their level of knowledge, skills and familiarity with computer software.
3. How is the data availability and reliability to support the indicators?

At least these all three will determine which assessment method you might propose for your case study. In the end, as the designer we have to make sure that the indicators are operable by the intended users and can be assessed using available data.

Best regards,
Tanti
You need to login to reply
Re: Sanitation Sustainability Indicators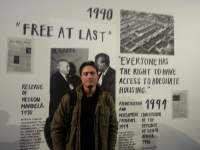 13 Feb 2015 05:26
#12037
by

Hussain
Dear Dorothee,

Thanks for the detailed response...I will go through those links and materials.

Regarding matrix framework; I am thinking to use SuSanA Sustainability Criteria against sanitation planning steps ( from different sources & adopted to my own cases in Kabul City-Afghanistan) at two different dimensions...sill this is not developed very well, but for the criteria looking for some suitable local and widely accepted global indicators. Also for the different stages of sanitation planning I think looking at approaches like CLUES, some documents like McConvilles' papers, Tanti Thesis..would be useful but at the end I need to consider the context and adopt these approaches at the implemented project in my own case study. This is the overal idea, but still need to be concreted enough.

Cheers,
Hussain
Hussain Etemadi,
PhD Student: HafenCity University, Hamburg (HCU)
Eawag - Swiss Federal Institute of Aquatic Science & Technology
skype: hussain.etemadi
You need to login to reply
Re: Sanitation Sustainability Indicators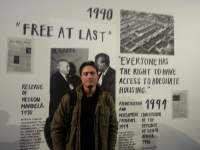 15 Feb 2015 10:17
#12064
by

Hussain
Dear Tanti,

Thanks for the comment...I also went through your thesis; excellent & impressive work! congratulation. Actually I saw your three above mentioned points there as well. I am reading these days different related literature, and would like to you back in case of any need, if you & Dorothee don't mind.

Thanks,
Hussain
Hussain Etemadi,
PhD Student: HafenCity University, Hamburg (HCU)
Eawag - Swiss Federal Institute of Aquatic Science & Technology
skype: hussain.etemadi
You need to login to reply
Time to create page: 0.251 seconds
DONATE HERE