4C = Cooperation, Collaboration, Coordination and Communication 4C = Cooperation, Collaboration, Coordination and Communication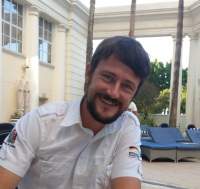 16 Jun 2013 19:59
#4738
by

tmsinnovation
4C networking campaign

Cooperation, Collaboration, Coordination and Communication

Who is SuSanA?
SuSanA is you of course!
Each and every one of the SuSanA partner organisations and individual members does great work in the sanitation field!
We need to intensify our cooperation, collaboration, coordination and communication with each other so as to grow this sustainable sanitation community and its impact!
The campaign idea:
We all can agree that working together has a far greater impact on helping solve the worldwide sanitation crisis than struggling alone or even wasting efforts through duplication of work. Making use of the freely available communication tools on the SuSanA platform and cooperate, collaborate, coordinate and communicate more effectively. At the same time, your contribution helps you personally, and both your organisation and SuSanA to grow strong together - thereby achieving a typical win-win situation!
What can you do?
Work jointly on your priority topics with others – propose topics to working groups in the forum
Share your project results, activities or initiatives with the communication tools (forum, fb, twitter)
Promote and find upcoming events and identify job vacancies via the forum
Find your match amongst the SuSanA partners and expert members for your ideas and projects
Receive technical feedback from a wide range of experts via the discussion forum
Get inspired by the wealth of ideas shared on the SuSanA platform
How can you do it?
An overview of the communication tools and a few ideas of how you could use them are below.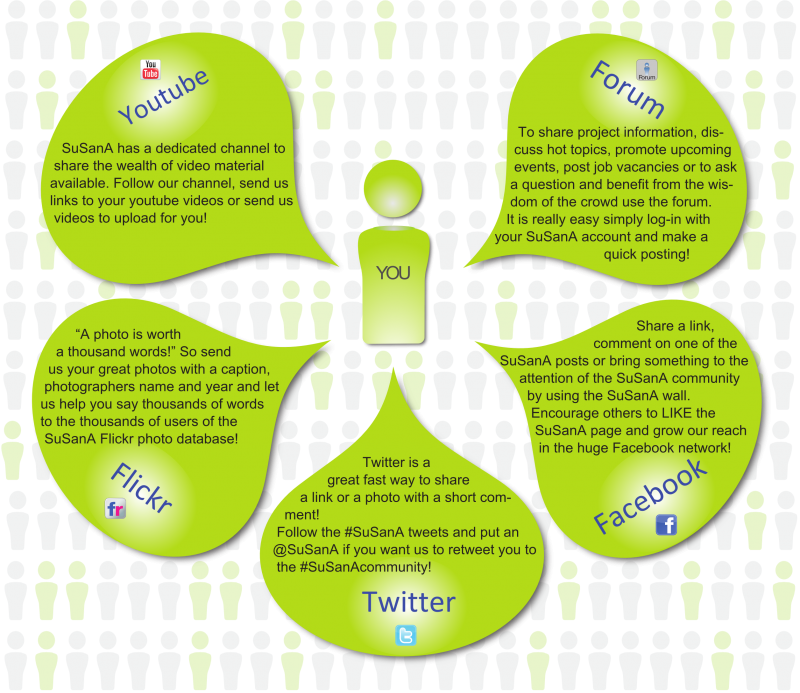 Choose the tool which suites you best and start using it!
Cooperate, collaborate, coordinate and communicate using the tools on the SuSanA platform!
For more detailed information on each of the communication tools have a look here:
www.susana.org/about-susana/786-4c-networking-campaign
Questions about the campaign:
This email address is being protected from spambots. You need JavaScript enabled to view it.
If you would like to see what other platforms are doing in the communication space, have a look here:
washinfo2015.wordpress.com/
---
Trevor Surridge
Sanitation Advisor
GIZ Water and Sanitation Program
German Development Cooperation

GIZ Water Programme office
Chaholi Rd. No 5, Rhodes Park
Private Bag RW 37x
Lusaka, Zambia
The following user(s) like this post:
jonpar
You need to login to reply
Time to create page: 0.938 seconds