Localizing goal 6 of SDGs in local lives - Government Girls Secondary School, Kaduna State, Nigeria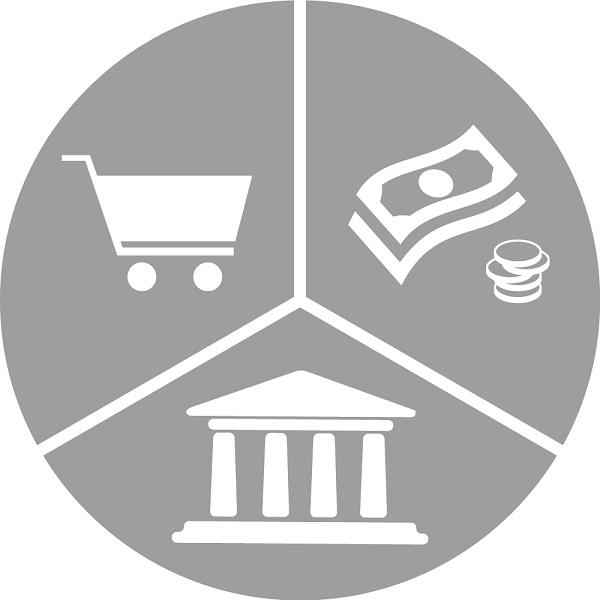 Localizing goal 6 of SDGs in local lives

27 Oct 2017 12:36
#23057
by

kocsy
On 18th October 20017 we selected 50 participants as SDGs champions for awareness workshop at Government Girls Secondary School, Abubakar Kigo Road, Kaduna Nigeria. The training was aimed at bringing closer, localizing, stepping down and spreading the message of SDGs to the root beneficiaries at grass root and by young people to young people. We ended up raising 17 local SDGs champions to drive on the message after the workshop, in and out of the school so that the conversation can continue.
The workshop was tagged - Play the simple part. Our target participants were aged between 10-18years, and girls at school- Government Girls Secondary School, Kaduna State, Nigeria.
We started the program with survey questionnaires to participants to answer, including the teachers too.
The pre- workshop questions were straight and simple as follow-
1. Have you heard about SDGs before?
2. If yes, where did you hear about it?
3. What do you think are SDGs from your view point?
Questionnaires responses were collated and almost all the participants have never heard of SDGs in their lifetime. Therefore, this program was a window for them to hear for the first of SDGs and what they are.
During the awareness workshop, we used local play to dramatize locally to their understanding the 17 SDGs and raised one evangel per goal. On the other hand, so many teachers that attended the program have heard about SDGs on news as news item but never knew what it is all about. This program also avail them room to know and understand it better.
Participants were so impressed to know of the goals, in particular goal 6 and were eager to know more by asking hard-nut questions. One of the girls asked us to explain the correlation of their bad condition pit toilet for over 1000 schools girls in their school without functional toilet and tie that to goal 6 specifically - clean water and sanitation.
To answer the question and correlation of the bad toilet with goal 6, 0n 23th October 2017, we forwarded a petition to the State Government on the bad condition of the toilet and two days after; have received speedy response and attention. On 26th October 2017, we joined the State ministry of works for on the spot assessment of the toilet. Good news is that a new toilet- is about being built at the school as date and is flushable, with wash hand basin. That's just one part localizing SDGs can do to the grass root.
However, the girls have told us how the bad toilet condition has reduced their attendance in school and how vulnerable they are to infection now and in future. They are so many other schools like this in so many local communities that only SDGs localization can change lives of the root beneficiaries.

Summarily, at the end of the workshop, post survey questionnaires were sampled to participants again, and they were asked
1. Do you now know of/ or what SDGs are?
2. Which of the goals can you recall?
3. How old would you be by 2030? And which goal will you play.
From survey responses, it was clear indications that participants are aware of SDGs now and understand what it is all about. They also understand the simple role they have to play; by passing along the knowledge gained to peers at school, at home, and in the community for full benefit.
In general, our findings is that, more need to be done on connecting the SDGs and the local people at grass root as SDGs seems so global than local. And that is what we want to reinvent. To us, that is our simple part to play. So what is the simple you can play because everybody has a simple part to play?

Data from survey result-
Number of participants – 50
Age – 10-18 years
Gender – female

Pre-workshop survey result.
Question 1.
 2 respondents have heard about SDGs before.
 48 respondents have never heard about it.
Question 2.
 1 respondent heard about it from parent.
 49 never heard it anywhere.
Question 3.
 3 respondents answered but got it wrong
 47 respondents said they have no idea.

Post – workshop survey result.
Question 1.
 47 respondents now know what SDGs are.
 3 respondents said they don't.
Question 2.
 48 respondents can recall one or more SDGs
 2 respondents cannot recall any.
Question 3.
 33 respondents were between 10-13 years old, and would be between 23 -26 years old by 2030.
 17 respondents were between 14 -18 years old, and would be between 27-31 years old by 2030.
This program was a pilot, and we intend reaching out to 100 schools in Kaduna State, Nigeria to spread the message of SDGs and goal 6 in particular to wipe up sleeping but relevance issues at local communities for local solutions. Can you support us?

See our program event, the school toilet in question as attached.
You need to login to reply
Re: Localizing goal 6 of SDGs in local lives - Government Girls Secondary School, Kaduna State, Nigeria
28 Dec 2017 02:39
#23537
by

muench
Dear Dennis,
Thanks for your forum post. That's an interesting initiative and thanks for the photos! (although I've seen it before, it still amazes me to see how these girls have to learn despite sitting 4 to a bench which looks like it should only seat 2; they must be very disciplined and eager to learn in such a difficult learning environment).
You said that your aim was "The training was aimed at bringing closer, localizing, stepping down and spreading the message of SDGs to the root beneficiaries at grass root and by young people to young people."
How was this training and the ongoing work funded? What are your next steps now? You are part of a local NGO, right?
Do you think any of the school girls or their parents would turn to Wikipedia to find out more about the SDGs or SDG6? I imagine they don't easily have access to the internet and to computers, but Wikipedia also offers offline versions for use on mobile phones. See e.g. here:
forum.susana.org/198-wikipedia/17957-off...itation-topics#22853
Anyhow, Diane and I recently set up a new Wikipedia article about SDG6 but it still needs a lot more work:
en.wikipedia.org/wiki/Sustainable_Development_Goal_6
The article about the SDGs is getting about 3000 views per day and could also be improved further:
en.wikipedia.org/wiki/Sustainable_Development_Goals
Who wants to help with editing those two articles?
Regards,
Elisabeth
You need to login to reply
Re: Localizing goal 6 of SDGs in local lives - Government Girls Secondary School, Kaduna State, Nigeria

28 Dec 2017 14:34
#23540
by

kocsy
Dear Elizabeth Muench,
Thanks for your interest of inquiry and thereby identifying with us. We are motivated to do more.
I work as a focal person for a locally youth driven, not for profit voluntary organisation in Nigeria. Please visit us at
www.cyplp.net.ng
I agree with you that the sitting of 4 students per bench instead of 2 students per bench is uncomfortable. But the condition as seen on the picture could be the best at poor local communities within where we work in Nigeria. Many of the students sit on bare floor because there are no seats. Schooling environment in poor communities is just unfriendly and unimaginable.
Be that as it is, the students are most eager to learn especially the girls among them realizing that, that is the way out of poverty and zero hunger. We have a choice to take them out of poverty and hunger now.
The training was a pilot and was meant to be taken to other schools for a wider targeted spread. Unfortunately the program have no funding hence have rendered us limited to duplicating it as necessary and required. We did the training as service above self.
However, our next step is to duplicate the training in 50 different schools in the next 6 months, then measure and evaluate its impact. Hopefully we will have support no matter how small somewhere.
In addition, Kaduna State Government have released 2017 SDGs Report, and we are interested in tracking this report, to know what was budgeted for, how and on what was it spent on, projects and programs carried out to determine how the budget-report impacted on young people within the State. To us, SDGs Report shouldn't be a paper statement. We want to track the report and have independent report analysis, monitoring and evaluation for transparency and accountability. This we are also looking for funding too.
Wikipedia will indeed be great for the students and are interested in learning and finding more about SDGs or SDG6 through it. We will be interested in carrying and introducing this Wikipedia or the message along with our training programs to students at all times. Though the schools do not have access to internet and computers, but some of the students have internet ready phones and high numbers of students have mobile phones and would be able to access the Wikipedia on mobile phones as you suggested if they introduced to.
I will be interested in helping with some little time to edit the articles and hope we can synergize.
Please can you tell me where you saw the pictures of the training before as stated in your inquiry?
Thank you.
In service,
Dennis.
You need to login to reply
Re: Localizing goal 6 of SDGs in local lives - Government Girls Secondary School, Kaduna State, Nigeria

18 Apr 2018 14:43
#24781
by

kocsy
Great Win for SDG6 -

Recall that on 18th Oct 2017, our team visited Government Girls Secondary School, Kigo Road for our SDGs program tagged - "Play the simple part".

During the program, the girls questioned us on SDG 6 and correlation to nonfunctional pit toilet at school for girls.

On 23rd Oct 2017, we forwarded a petition to Kaduna State Government on the toilet. And Government responded to our letter on 25th October 2017, for promised renovation.

As at today, work is ongoing at site. A new flush-able water system toilet with tiles is built with a wash hand basin. Additionally, a functional borehole is in place.

We sincerely want to thank the Executive Governor of Kaduna State for quick response and intervention, and for not seeing our criticism than constructive.

To us, this is a great win for school girls. A great win for SDGs. A great win for SDG 6 in particular. And GREAT WIN to our esteem team of volunteers who made it possible.

We still believe in service above self always. Lubricate our passion for social good oh God.

(pictures of the toilet now)
Attachments:
You need to login to reply
Time to create page: 0.986 seconds