Reply: Human urine fertiliser as a business in Malawi.
6985 views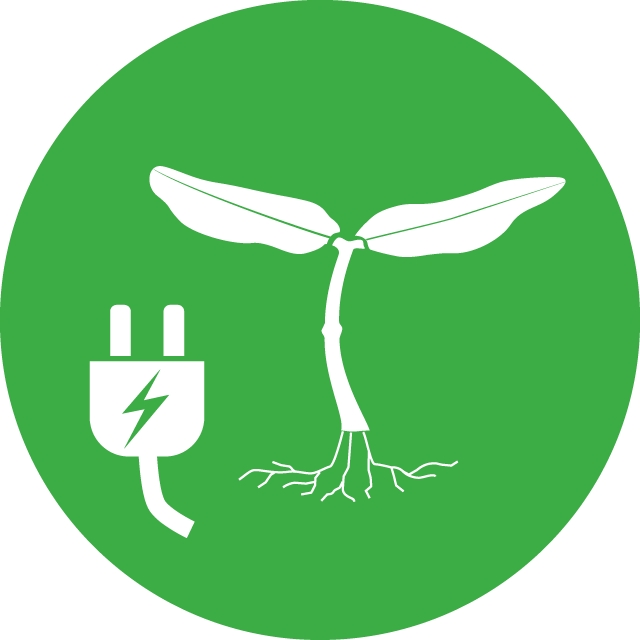 Re: Reply: Human urine fertiliser as a business in Malawi.

19 Jul 2022 08:58
#33715
by

Robert74
Dear Chaiwe
Yes there are many published references on the urine medical residues.
Like any fertilizer or manure, the required precautions are in fact for the workers who must have adequate protection to avoid skin or respiratory contact.  Workers just needs some appropriate tools to avoid splashing.
After 5 years of tests and exchanges with wordwide specialists and review of the literature my conclusion is totally favorable to the use of human urine.
I have not found any case of someone affected by a medical residue from urine-fertilized cultures. There are thousands of other toxic possibilities in agriculture. For exemple with chemical fertilizers and residues of cadmium from phosphorus. Chemicals used on farms are damaging soil and can affect the health of farmers.
Concerning urine medical residues:
- The
SEI
repport explains how the
soil is more effective at degrading medical waste
than sewage systems.
- Hammer and Clemens have published a repport in 2007 showing that human urine contains
LESS medical residues
than farm manure. 
- In USA, the Rich Earth Institute showed me their measurements made on lettuce medical uptake. It would take you thousands of years of daily consumption to have the equivalent of a daily dose of medicine.
I continued my research comparing the mode of absorption of molecules by plants vs animals. 
Plant roots are 100 to 10 000 times more selective.  Plants do not absorb large carbon molecules like our digestive systems.  Plants absorb water and smaller minerals ions.   Therefore medical residues ( larger molecules) remain longer in the soil to continue their peaceful degradation.
In short, I continue to treat myself and to make taste the cultures of my Symbiotic garden. 
The growth is super. I never had such a high sugar content in my tomatoes ( 12.2 °Bx).
My visitors enjoy it in France just like other studies in Finland, Sweden, USA, Swiss and Africa show that these crops are delicious.
See it in this video:
Enjoy !
Robert Cossette
solar-dripper.com/en/how-to-use-urine-fertilizer/
I had responded to rumors and fears conveyed in France on this subject at the beginning of the year. 
See my letter and some pictures of the garden.
Robert Cossette

solar-dripper.com
The following user(s) like this post:
canaday
,
Chaiwe
You need to login to reply
Re: Reply: Human urine fertiliser as a business in Malawi.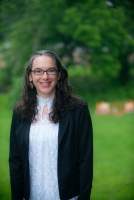 20 Jul 2022 11:27
#33722
by

rochelleholm
Adding a  reference to another side of this fertilizer or manure discussion, also from Malawi:
Mallory, A., 
Holm R.
 and Crapper M. "When faecal sludge reuse doesn't work: a look at access for the poorest and people with disabilities in urban Malawi" at the 41
st
 WEDC International Conference, Nakuru, Kenya from 9
th 
– 13
th
 July 2018.
wedc-knowledge.lboro.ac.uk/resources/con.../41/Mallory-2915.pdf
Abstract below added by the moderator PCP:
Reusing faecal sludge to generate value has the potential to contribute towards solving the issue of long term sanitation solutions in cities across Sub-Saharan Africa. This research was conducted to evaluate the potential for faecal sludge reuse in Malawi, and the difficulties and challenges to existing attempts at reuse in a city. We conducted 65 semi-structured interviews in a city of Malawi. The results show that two main approaches exist currently: The implementation of Skyloos as above ground household toilets which provide compost; and a central disposal site from which compost is illegally harvested. Both existing approaches to faecal sludge management and reuse were found to be inaccessible and not working when implemented for the poorest and people with disabilities.
Rochelle Holm, Ph.D., PMP
Mzuzu (Malawi)

You need to login to reply
Re: Reply: Human urine fertiliser as a business in Malawi.
19 Oct 2022 21:26
#33976
by

paresh
Dear Rochelle,
Thank you for sharing your conference paper. I am not sure if the abstract captures the argument/s of the paper. The last two sentences on the other hand capture it well in my opinion. 
To ensure equitable access to sanitation in urban areas for vulnerable people, the design of household sanitation for beneficial reuse has to focus on ease of access and maintenance tasks as a priority. In terms of reuse in agriculture any designs intended to target vulnerable groups in society need to account for transport distances and intense physical requirements.
[/size][/font]And I was curious how the project ended up looking at accessibility of sanitation facilities and accessibility for reuse of faecal sludge. Was it  by accident/happenstance or was it planned? I don't think I've come across that combination elsewhere. 
Regards
paresh
Paresh Chhajed-Picha
Researcher at Indian Institute of Technology - Bombay, India


This email address is being protected from spambots. You need JavaScript enabled to view it.

Twitter: @Sparsh85
Wikipedia: Sparsh85

Co-moderator of this discussion forum

You need to login to reply
Re: Reply: Human urine fertiliser as a business in Malawi.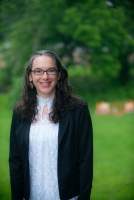 20 Oct 2022 14:06
#33977
by

rochelleholm
Hello Paresh,
In Malawi we have been looking at accessibility of sanitation facilities for several years in our other work, so the issue of reuse of faecal sludge not working well for the poorest and people with disabilities in urban Malawi complements our other ongoing research work and also efforts to document lessons learned from the field.

Rochelle 
Rochelle Holm, Ph.D., PMP
Mzuzu (Malawi)

The following user(s) like this post:
paresh
You need to login to reply
Time to create page: 0.317 seconds
DONATE HERE