The connection (or lack of it) between Ecosan and Organic Agriculture
5575 views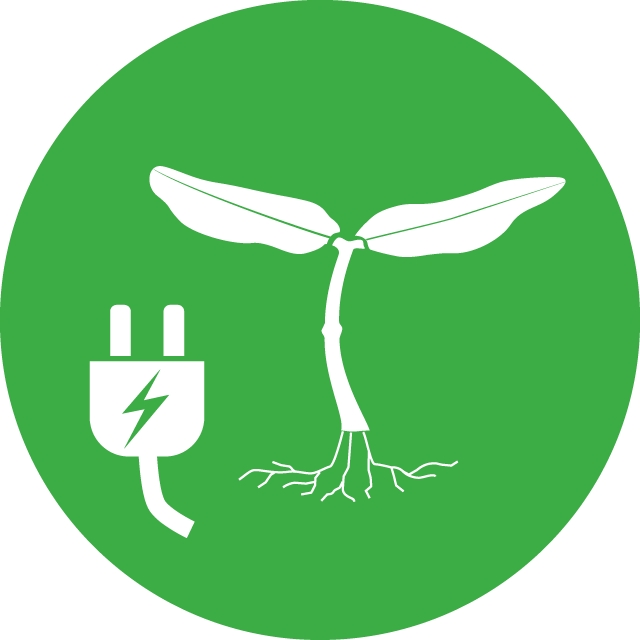 The connection (or lack of it) between Ecosan and Organic Agriculture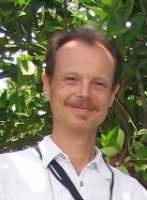 27 Oct 2015 20:32
#15642
by

HAPitot
Dear all,

Being able to market the agricultural products grown using ecosan fertilizers as 'organic' would SO much help with marketing these fertilizers, and ultimately with financing of ecosan toilets and the ecosan approach as a whole.

With this post, I would like to suggest to explore the possibilities of fertilizer products derived from ecosan toilets to be recognized as 'organic' or 'biological', i.e. accepted in organic agriculture. First of all, I would like to ask whether anybody would know of any organic agriculture organization or label that would consider ecosan fertilizers as organic. And under what conditions?

I don't know of any such labels, and yet, the utilization of ecosan toilets appears as biological as a disposal of excreta can be. Of course, there is no control of the ultimate 'input', i.e. of what people consume (in terms of food, medicine, etc.). But what is the alternative? Can sanitation be more organic than ecological sanitation?

And, assuming that the ecosan approach can in some way be reconciled with organic agriculture, what would be the requirements in terms of processing, treatment, etc. that would allow ecosan fertilizers to be recognized as inputs into organic agriculture?

I am looking forward to your comments!

H-A
Hanns-Andre Pitot
M.Eng. Environmental Pollution Control
presently in Seesen, Germany
You need to login to reply
Re: The connection (or lack of it) between Ecosan and Organic Agriculture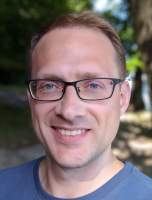 28 Oct 2015 09:56
#15651
by

JKMakowka
Joe (who seems to have researched this before) commented a while ago in a thread about Black Soldier Fly use (I think), that all major organic farming organizations/certifiers have specifically excluded "humanure" use for various reasons.
But if you want to explore this topic further, I would suggest you talk to the people from IMO for example in Uganda:
www.imo.ch/logicio/pmws/indexDOM.php?client_id=imo&page_id=ug
You need to login to reply
Re: The connection (or lack of it) between Ecosan and Organic Agriculture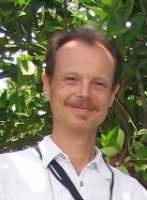 28 Oct 2015 10:35
#15654
by

HAPitot
Thanks very much! I think it would be worthwhile to follow this up. I would see mutual benefits to consider ecosan fertilizers as 'organic' - under certain conditions. Sanitation would benefit, and organic farming would also benefit.

There are certain mining products that are used as fertilizers in organic agriculture, like phosphate rocks, that could be replaced by ecosan fertilizers. I think that would benefit organic farming in the sense that energy inputs are reduced and the fertilizers are more readily available.
Hanns-Andre Pitot
M.Eng. Environmental Pollution Control
presently in Seesen, Germany
You need to login to reply
Re: The connection (or lack of it) between Ecosan and Organic Agriculture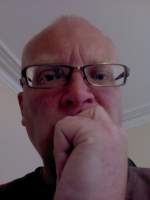 28 Oct 2015 19:58
#15660
by

joeturner
That's right - although it might seem sensible and consistent to use human faeces in organic agriculture, this is specifically ruled out by the EU organic agriculture regulations. I am not sure what happens with regard to organic products from outside of the EU but I suspect that if they are to be sold in the EU they will also need to follow the same basic rules.

I think it is very unlikely that the main EU organic certifiers will change their minds on using human faeces and changing the EU organic regulations would be difficult. This is because the fundamental beliefs of organic agriculture enthusiasts are not really very logical, and the consuming public might be discouraged from purchasing food grown in human faeces.
You need to login to reply
Re: The connection (or lack of it) between Ecosan and Organic Agriculture
29 Oct 2015 01:12
#15664
by

Elisabeth
Dear H-A,
Thanks for bringing this up. When you say "ecosan fertilizer", I think it would help to distinguish between urine and dried or composted faeces.
When it comes to
urine
, the situation in the EU (and in Sweden) is different than that for faeces, and probably a bit simpler. We had a thread on that here which you may like to revisit:
forum.susana.org/forum/categories/174-sa...e-use-in-agriculture
I know e.g. in Germany, urine is not actually "forbidden" as a fertilizer in organic agriculture. But at the time when the list was created on
what is allowed
, nobody thought of human urine. Therefore it is not on the list of allowed fertilizers. As it's not on the list, it is currently not allowed, except for research projects (like the SANIRESCH project). In Germany, urine is regarded as a "solid waste" unless it is diluted with water - then it is "wastewater" and falls under different legislation. That's just in short what I remember from that discussion but do take another look at that thread.
I could well imagine that one day all this will change (at the latest when phosphorus as a fertiliser gets significantly more expensive).
Regards,
Elisabeth
You need to login to reply
Re: The connection (or lack of it) between Ecosan and Organic Agriculture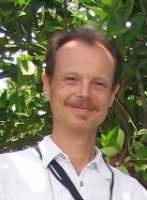 29 Oct 2015 10:44
#15672
by

HAPitot
Dear Joe, dear Elisabeth,

Thanks very much for your clarifications!

Joe: That's what I know, too, that fertilizers derived from human excrements are banned in organic farming. But I was wondering whether there might be any organic farming organizations that view it in a different way, given that there would be the reasons I have outlined to be more flexible.

Elisabeth: What you have discussed in that thread just shows in what a complete mess the situation actually is in Germany, and it's just about using ecosan fertilizers in general, without the 'organic' aspect. So, in Germany, urine from Sweden can be used, the one collected and processed in Germany itself is considered 'solid waste' and hence not a fertilizer. No wonder nobody is using it! The regulations are very much to the liking of the processing industries, it seems (with excreta having to go through a sewage treatment plant before being considered a marketable fertilizer). But it is also saying that the regulations are about to be changed - has this happened already? The link is about 2 years old.

In any case, my point has been about ORGANIC fertilizers and the need to have ecosan fertilizers to be certified organic and the conditions they will have to fulfill. Here, certainly the WHO recommendations will play a role, but what else could change organic farming organizations' minds?

In one of the posts, Madeleine Fogde was writing: "The regulatory body for marking Swedish produced food has accepted certified urine and blackwater as a biological fertilizer." - Great! But I guess that here, 'biological' does not mean certified organic. (And I am also not so clear about the term 'blackwater' in this connection.)

H-A
Hanns-Andre Pitot
M.Eng. Environmental Pollution Control
presently in Seesen, Germany
The following user(s) like this post:
canaday
You need to login to reply
Re: The connection (or lack of it) between Ecosan and Organic Agriculture

06 Nov 2015 19:38
#15812
by

KaiMikkel
Thought I'd pass along my own experience from Vermont, USA. The organic certification organizations that I am aware in the United States ban the use of what is referred to as "sewage sludge" in the growing of organic food. However, this prohibition, as I understand it, is concerned not with human excreta per se but instead with the toxic brew of industrial chemicals also contained in sludge. Picture a metropolitan area like New York City replete with millions of people, businesses and industrial users who, in addition to flushing urine and extcreta down the toilet, also regularly dump down the drain millions of gallons of cleaning agents, personal care products, soaps and detergents, radionuclides, embalming fluids, solvents, enzymes, pharmaceuticals, fats, fluids, paint, the byproducts of innumerable industrial processes, etc., etc. Its the latter list of toxic materials that organic certifiers are concerned with. When it comes right down to it (which I'm sure it will eventually) I have a feeling that these same certifiers will be amenable to allowing at least urine (culled directly from source separating toilets) to be used in organic agricultural production destined for direct human consumption. Of course, when that finally happens, all agricultural production will likely be organic given the reality that surrounds finite supplies of fossil fuels and fossil nutrients (so many inputs of which prop up our current agricultural sector).

I think its a great idea to begin the discussion by directly engaging with organic producers and certifiers since they are our obvious allies in the move to normalize the use of human excreta (not sludge, mind you, since there's very little about sludge that is 'natural') in sustainable agricultural production.
The following user(s) like this post:
canaday
,
HAPitot
,
Munya
You need to login to reply
Time to create page: 0.259 seconds
DONATE HERE