The RUNRES project: Establishing a nutrient loop to improve city region food system resilience
1238 views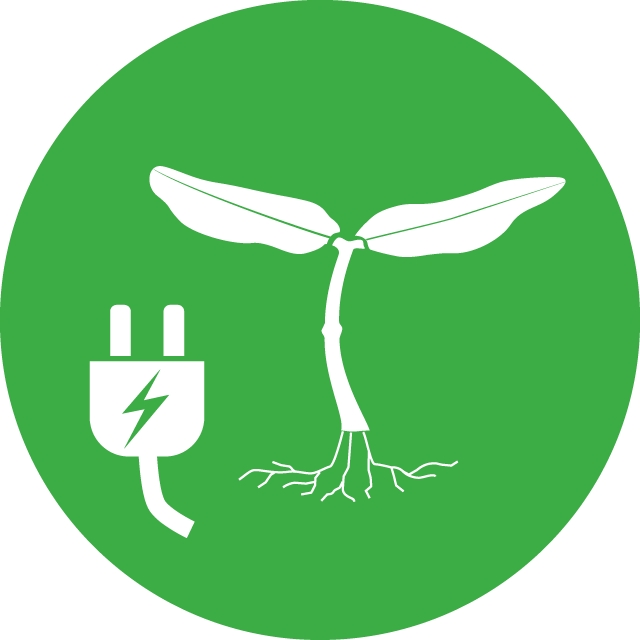 The RUNRES project: Establishing a nutrient loop to improve city region food system resilience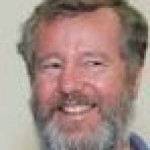 29 Sep 2019 10:02
#28224
by

ChrisBuckley
RunRes is a project aiming for poverty alleviation through establishing nutrient loops to improve city region food system resilience.

It is based in Ethiopia, Rwanda, the DRC and South Africa. The project Leader is Prof Johan Six, Professor for Sustainable Agroecosystems, ETH Zürich. The funding is from the Swiss Agency for Development and Cooperation (SDC). It has recently been launched in Rwanda, DRC and South Africa.

For a short introduction to the project and the partners visit


Chris Buckley
Chris Buckley
Pollution Research Group
University of KwaZulu-Natal
Durban
South Africa
prg.ukzn.ac.za/
You need to login to reply
Re: The RUNRES project: Establishing a nutrient loop to improve city region food system resilience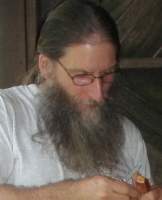 30 Sep 2019 05:02
#28227
by

canaday
Dear Chris,
Thanks for sharing information with us about this very important project.
In addition to "making fertilizers" with urine and feces, I would like to suggest that much of the urine can be recycled unprocessed in urban agriculture, especially via exhuberant tropical plants, like banana plants. Based on G. Sridevi's application of 63 liters of human urine to each banana plant, I would propose linking the urinal for each person to a set of 6 banana plants, via a perforated hose buried 10 cm below the surface of the soil. One part of the puzzle could be the adaptation of banana plants to tubs made from old tires on the terrace of the roof.
Please let me know if I can be of any help on this.
Best wishes,
Chris Canaday
++++++++++
Comment by moderator: The discussion about unprocessed urine use as fertiliser continued here: forum.susana.org/175-urine-reuse-or-infi...in-urban-agriculture
Conservation Biologist and EcoSan Promoter
Omaere Ethnobotanical Park
Puyo, Pastaza, Ecuador, South America
inodoroseco.blogspot.com
You need to login to reply
Director of catWASH: consultancy, advice, training in WASH. Late but not too late I have founded my own consultancy hoping to provide useful advice and training in construction, O&M, management and governance of water and sanitation in Rwanda and in the region.

Less

Posts: 244
Karma: 14
Likes received: 108
Re: The RUNRES project: Establishing a nutrient loop to improve city region food system resilience

05 Oct 2019 11:37
#28261
by

hajo
Hello Chris Buckley and Johan,
thank you for putting this information on the forum. Here the forum really proves its value, otherwise we would never have learned that you work here in Rwanda on a similar approach of closing the loop between sanitation and agriculture/nutrition. I know this is not your only focus but it is the one where we can interlink.
Who is 'we'? We are WASAC (Water and Sanitation Corporation) responsible in Rwanda for water and sanitation services, and specifically the SPIU (Single Project Implementation Unit) which is currently implementing a donor funded (loan + grant) water & sanitation program in Kigali, in six satellite cities and in eight rural areas. As part of the program we are just discussing the piloting of vermi-culture as a way of making sanitation more sustainable by closing the loop between sanitation and agriculture bringing the processed solids and the treated effluent back onto the fields instead of flushing them into rivers and lakes (more untreated than treated).
Please have a look at the
thread
where we discuss operational and technical details of our endeavors. We had already a first meeting with reps of RUNRES at the WASAC office yesterday (04.10.19) and hope for more collaboration while we both implement our programs.
ciao
Hajo
We can't solve problems by using the same kind of thinking we used when we created them.
Albert Einstein
Any intelligent fool can make things bigger and more complex... It takes a touch of a genius - and a lot of courage to move in the opposite direction.
E.F. Schumacher
Everything should be made as simple as possible, but not simpler.


Albert Einstein
The following user(s) like this post:
Elisabeth
You need to login to reply
Re: The RUNRES project: Establishing a nutrient loop to improve city region food system resilience
30 Oct 2019 05:02
#28363
by

Elisabeth
This is the website for the project that Chris Buckley introduced on the Forum:
runres.ethz.ch/
Funny how such project websites are often light in detail on these important facts: Who is funding it, for how long and with how much. (or perhaps I just didn't look right).
I found this information here:
caes.ukzn.ac.za/news/runres-project-host...stakeholder-meeting/
The Rural-Urban Nexus: Establishing a Nutrient Loop to Improve City Region Food System Resilience (RUNRES) project is funded by the Swiss Agency for Development and Cooperation's Global Programme Food Security for an eight-year period. Professor Johan Six of ETH Zürich leads the project, together with UKZN, the International Institute of Tropical Agriculture in Bukavu in the DRC and Kigali in Rwanda, and Ethiopia's Arba Minch University.
8 years! Nice!
I've also added it to the SuSanA project database:
www.susana.org/en/knowledge-hub/projects/database/details/635
Regards,
Elisabeth
Head moderator of this Discussion Forum
(under consultancy contract with Skat Foundation funded by WSSCC)

Dr. Elisabeth von Muench
Independent consultant located in Brisbane, Australia


This email address is being protected from spambots. You need JavaScript enabled to view it.


Twitter: @EvMuench
Founder of WikiProject Sanitation: en.wikipedia.org/wiki/Wikipedia:WikiProject_Sanitation
My Wikipedia user profile: en.wikipedia.org/wiki/User:EMsmile
You need to login to reply
Time to create page: 0.346 seconds