Seminar: Productive Sanitation, Food Security and Resilient Livelihoods: What Have We Learned and What Are Barriers to Scale and Sustainability?
4009 views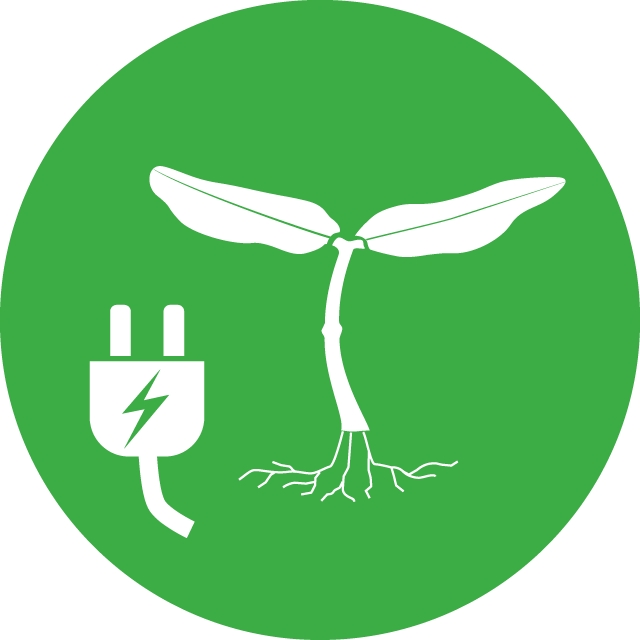 AfricaSan4 sideevent : tomorrow Productive Sanitation , Food Security and Resilient livelyhood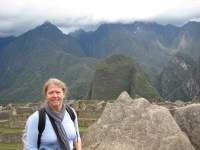 24 May 2015 12:49
#13431
by

madeleine
Dear all
AfrikaSan4 is about to start and we would like to invite you all in Senegal now to our very exiting Side event tomorrow 25 May 2015 17:40 -19.10
We are very honored that the Minister of Agriculture will chair our session.
We can promise a very exiting session with lesson learned from a decade of implementation of Productive Sanitation in Africa. Most welcome to you all.

Productive sanitation, taken to scale, could be a key to broad-ranging sustainable development in many African countries. An SEI side event at AfricaSan 4 will revisit past experiences for lessons on how to make it happen.

Food security and access to decent sanitation and hygiene services are fundamental to healthy and productive lives; but far too many people in low- and middle-income countries lack both. In sub-Saharan Africa (SSA) a quarter of the population were undernourished in 2011-2013, 80% have no electricity access, and a staggering 70% – 640 million people – still use substandard sanitation systems or none at all, despite marked improvements in recent years.

All of these are urgent challenges, particularly with the population growth and rapid urbanization projected for the region in the coming decades. But as diverse as the challenges are, they do not always need separate solutions. In particular, filling the region's huge sanitation gap would not only vastly improve the health and living standards of that 640 million people, but in the process it could make a significant contribution to improving food security and meeting a range of other sustainable development targets.

Crucial to achieving this would be large-scale implementation of so-called productive sanitation systems – systems that make productive (and safe) use of nutrients, organic matter and water content of human excreta and wastewater for crop and energy production. The nitrogen, phosphorous and potassium in one person's human excreta can boost yields by around 50 kg of cereals per year, on a conservative estimate, much more cheaply than commercial synthetic fertilizers. Productive sanitation can also strengthen local livelihoods and increase resilience to external pressures such as rising fertilizer prices and climate events.

Productive sanitation can take many forms, from household dry toilets or decentralized community-level systems right up to municipal scale. It is most immediately and obviously relevant to rural communities, and particularly smallholder farmers, who too often neglect to consider recycling human excreta even as they carefully manage local natural resources to ensure sustained crop production. It can also reduce pollution and degradation of local water resources. However, there is also vast potential in SSA's fast-growing urban centres, where existing sewerage networks and sewage treatment systems often meet only a fraction of even today's demand.

Looking back and looking ahead

Productive sanitation has proved its value in smaller, local projects. The question is how to take it to scale, and do so sustainably. Productive sanitation has to contend with all of the barriers and difficulties inherent in implementing conventional "disposal-oriented" sanitation in areas of low coverage – for example, the upfront investments, ensuring that the governance arrangements, technical capacity and financing models are in place to keep the systems working – and more on top. For example, productive sanitation demands long-term planning and cooperation between several government sectors: water, agriculture, energy, health and others. At the same time, people need to be convinced and supported to safely handle and reuse human excreta, and to trust foods fertilized with humanure,.

One of the central aims of the new SEI Initiative on Sustainable Sanitation is to see what we can learn from experiences with implementing productive sanitation and, in particular, to cast a fresh eye over some of the ostensible success stories of the past. Are they still working a few years after the final project evaluation? Which aspects of the system have changed and which have stood the test of time? And what can we learn from that about what is needed to sustain productive sanitation?

A side event hosted by SEI at AfricaSan 4, in Dakar, Senegal, on Monday 25 May will be a chance to do just that. The side event, titled Productive Sanitation, Food Security and Resilient Livelihoods, will start by looking back and learning. Among the presentations, Savadogo Karim, of CEFAME/SNV, will talk about experiences with taking ecological sanitation (ecosan) to scale in Burkina Faso. Kailou Hamadou of the Niger Ministry of Hydraulics and Sanitation will reflect on the legacy of a productive sanitation project in Aguié, Niger, five years on. Dr Sudhir Pillay of the Water Research Commission will talk about experiences in South Africa. (For a full list of presentations download the session programme in English or French.)

The second part of the session will look ahead. To be implemented in a sustainable way, productive sanitation systems need to be socially acceptable, economically viable, and technically and institutionally appropriate. An expert panel will guide discussions on how to overcome the barriers to scale and sustainability.
You need to login to reply
Re: Seminar: Productive Sanitation, Food Security and Resilient Livelihoods: What Have We Learned and What Are Barriers to Scale and Sustainability?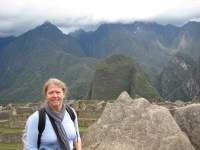 28 Jun 2015 18:43
#13913
by

madeleine
If you missed AfricaSan, or if you were at AfricaSan but couldn´t find our event or room (which was very likely at the venue) you will find a
very good summary
of our event and
all the presentations
here:
sei-international.org/sustainable-sanitation/updates/3168
The SEI Initiative on Sustainable Sanitation organized a session at AfricaSan 4 in Dakar entitled Productive Sanitation, Food Security and Resilient Livelihoods: What Have We Learned and What Are Barriers to Scale and Sustainability?
The objective of the session was to take stock and learn from some important productive sanitation projects, businesses and research to date. There is an increasing awareness of the importance of considering the full sanitation chain, from toilet to disposal and/or reuse of resources found in wastewater streams. This is reflected in the draft Sustainable Development Goals (SDGs). Sustainable and productive sanitation, taking the "reuse route" instead of simply disposing of wastewater, can support progress in many aspects of development beyond sanitation and health, notably food security and energy access. The important challenge is to ensure reuse efforts are sustained over time and create the enabling environment needed to take them from small-scale projects to scale.
Key messages from the session
We cannot continue to overlook the potential co-benefits from reuse.
Businesses capitalizing on the full sanitation chain to reuse are taking off–but they need stronger policy and regulatory support
Rural productive sanitation has to make the transition from projects to programmes/policies
Programme
17:40-17:45 Welcome and introduction by Hon. Dr Francois Lompo, Madeleine Fogde Chair and moderator
17:45-17:50 Recovering what and why: the potential of productive sanitation in sub-Saharan Africa: Linus Dagerskog, SEI
17:50-18:30 Looking back: What can we learn from past productive sanitation experiences? What has worked and what has failed – and why?
Panelists:
Savadogo Karim, CEFAME and SNV, Burkina Faso
Kailou Hamadou, Niger Ministry of Hydraulics and Sanitation
Dr Sudhir Pillay, Water Research Commission, South Africa
Dr Josiane Nikiema, International Water Management Institute Ghana
18:30-19:10 Moving forward: How do we make productive sanitation sustainable, especially at scale; and how can we overcome the remaining barriers?
Panelists:
Anselme Vodounhessi, GIZ/African Union
David Auerbach, SANERGY, Kenya
Brenda Achiro, Water for People, Uganda
Josephine Ouedraogo, Sanitation Directorate of Burkina Faso
All presentations and summaries of the discussions available here:
sei-international.org/sustainable-sanitation/updates/3168
You need to login to reply
Re: Seminar: Productive Sanitation, Food Security and Resilient Livelihoods: What Have We Learned and What Are Barriers to Scale and Sustainability?
14 Jul 2015 14:38
#14184
by

Elisabeth
Dear Madeleine,
Thanks for sharing the presentations from your event at AfricaSan about "Productive Sanitation, Food Security and Resilient Livelihoods".

I clicked through the presentations and found them very interesting, especially the one from South Africa because South Africa for me was not a country where reuse activities were strongly emphasised in the past (unlike Burkina Faso from where we have heard a lot about ecosan in the past).

Do you think you reached some new audiences with your session or was it bit like preaching to the converted? Were there any surprising questions asked or statements made?

How are things moving forwards in Burkina Faso and Niger now, after those former ecosan projects have come to an end? Who is now the local champion for reuse activities there?

Regards,
Elisabeth
Head moderator of this Discussion Forum
(under consultancy contract with Skat Foundation funded by WSSCC)

Dr. Elisabeth von Muench
Independent consultant located in Brisbane, Australia


This email address is being protected from spambots. You need JavaScript enabled to view it.


Twitter: @EvMuench
Founder of WikiProject Sanitation: en.wikipedia.org/wiki/Wikipedia:WikiProject_Sanitation
My Wikipedia user profile: en.wikipedia.org/wiki/User:EMsmile
You need to login to reply
Re: Seminar: Productive Sanitation, Food Security and Resilient Livelihoods: What Have We Learned and What Are Barriers to Scale and Sustainability?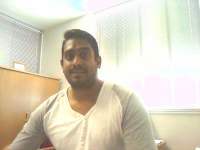 15 Jul 2015 09:38
#14194
by

SudhirPillay
Hi Elisabeth

The regulatory environment is different in South Africa than Burkino Faso. Many of the gap technology systems required scientific validation of the processes. For standard systems, we have guidelines (eg. sewerage sludge) etc. For faecal sludges, there were concerns whether it could be buried safely and used for beneficiation. This led to research into pathogen die-off and leaching from faecal sludge for agroindustries. It was the same with using effluent from DEWATS plant, algal pond systems or struvite reactors (how soil conditions change, do we see more growth, etc).
Physical Address:
Water Research Commission, 4 Daventry Road, Lynnwood Bridge Office Park, Bloukrans Building, Pretoria.

Postal Address:
Private Bag X03
GEZINA, 0031, South Africa

email:

This email address is being protected from spambots. You need JavaScript enabled to view it.


mobile: +27 (0)60 502 1841

You need to login to reply
Re: Seminar: Productive Sanitation, Food Security and Resilient Livelihoods: What Have We Learned and What Are Barriers to Scale and Sustainability? (Fertiliser, soil conditioner, production of crops)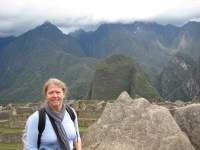 15 Jul 2015 12:51
#14197
by

madeleine
Dear Elisabeth ,

There is a significant growing interest in reuse. We had full house during our event and there were two more events on reuse at the conference also with good attendance and a new crowd. Some of the normal suspects came in late to our event and could not find a seat!

One of the presentation were reflecting two recent stocktaking studies on the development and lessons learnt in Niger and Burkina Faso concerning Ecological Sanitation and reuse. SEI is supporting the study to give us an idea of where we stand today. There is a huge gap on information caused by the previous chaotic situation at WSA.

Several African universities are doing research on reuse with very promising results-. Dr. Roshain Nikiema made a very interesting presentation on IMWIs research on reuse in Ghana , with the foresight of starting up a fertilizer factory in brief.

From the audience there was a sincere demand on more information and many raised questions why there were not more information about the potentials of reuse during the conference.
There is an interesting and thriving development taking place on the African continent where reuse and more systems thinking is core, many universities are involved in this process.

Dr Sudhir Pillay made an impressive presentation from South Africa where a lot research has been undertaken by many Universities and there is now evidence for bringing forward reuse and has also developed a new water policy focusing now or low water use and no sludge Very promising development !

Cheers
Madeleine
You need to login to reply
Time to create page: 0.258 seconds