Urine-tricity - Electricity from urine (University of the West of England, UK) - updates
38.5k views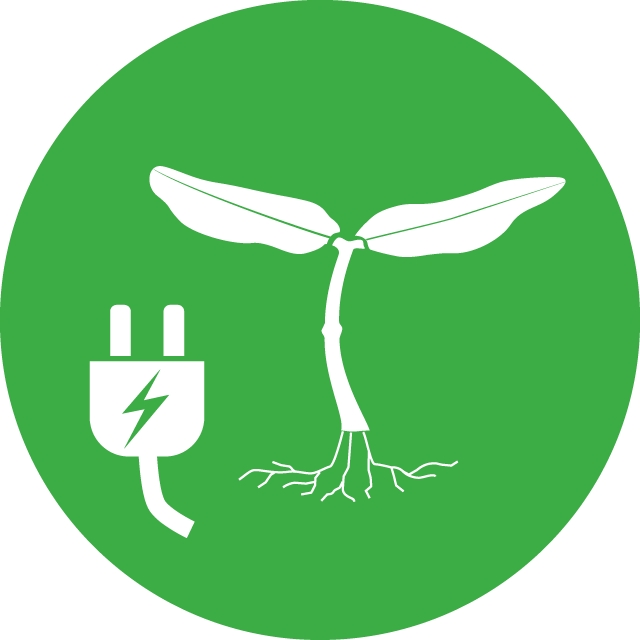 Re: The Power of Pee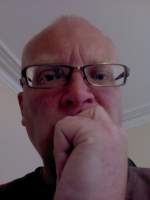 13 Apr 2015 07:27
#12859
by

joeturner
Interesting, but it does not seem to say how much electrical light could be produced from this system.

For those outside the UK, £600 is about $US880 or 830 Euro - and not clear if this includes the costs of the lightbulbs.
You need to login to reply
Re: The Power of Pee
13 Apr 2015 07:44
#12860
by

Elisabeth
Dear Mughal and Joe,

I have moved your two posts into this existing thread where we have discussed the research that is going on in Bristol with producing electricity from urine in the past (please scrol up to see the previous posts).

Yannis has been very good with answering questions in the past, so if you have questions for him, I am sure he will answer them in this thread. It could also be good if he could give a general update on their progress here. (I will e-mail Yannis in case he misses these posts)

Regards,
Elisabeth
You need to login to reply
Re: The Power of Pee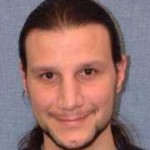 29 Jun 2015 08:47
#13916
by

iaieropoulos
Pee Power at Glastonbury Festival 2015
Toilets have always been one of the big talking points at Glastonbury, but this year the festival audience are being invited to put their pee to good use by providing fuel for the 'Pee Power' project. The project is led by the Bristol BioEnergy Centre in the Bristol Robotics Laboratory at the University of the West of England (UWE Bristol) in collaboration with Oxfam and Dunster House.
Festival goers can take a pee in the specially adapted urinal that has been installed in the Sacred Space field. The original urinal design that was launched earlier this year has been scaled up to provide a urinal with three troughs which will collect the urine from festival-goers and use it to 'feed' microbial fuel cells (MFCs), visible through clear Perspex containers.
The urine is used as a biofuel that generates enough electricity to light up the urinal.
In the same field a stall will offer educational information explaining the ideas and the technology behind the project.
The festival toilets have always been a talking point but the pee power unit shows how all that urine can be put to good use as a bio-fuel. We are keen to share how the technology works and to develop its potential for use in a wide range of sites.
The microbial fuel cells are like batteries that do not run out, since they can use urine as a fuel for direct electricity generation, which is done by live bacteria consuming urine for their growth and maintenance.
The MFC technology is, in effect, a system that taps a portion of that biochemical energy used for microbial growth, and converts it directly into electricity – hence the name "Urine-tricity" or "Pee power."
This technology can utilise any form of organic waste and turn it into useful energy, without relying on fossil fuels, which is something that renders the MFCs green and beneficial to society.
Andy Bastable, Head of Water and Sanitation at Oxfam, said:
"I'm sure it will come as a relief to festival-goers to know they are contributing towards a brighter future.
"This is just the latest step in a process that could see this exciting technology being used to light refugee camps where there is often no electricity.
"People living in such camps and especially women, face the daily threat of assault in unlit areas."
Dunster House, a UK supplier of wooden garden buildings and offices that also works with aid agencies around the globe, has donated the large structure that has been developed especially for the festival, and has the potential to be used in refugee camps in disaster zones to house the urinal that turns pee into power.
Dunster House Director, Chris Murphy, said:
"Our mission is to help resolve as many humanitarian issues as possible, that is why we are really excited that we can take part in this project.
"Working with specialists from UWE Bristol and big charity organisations like Oxfam ensures we can bring our knowledge and experience to help tackle the sanitation and energy crisis".
Pee Power at Glastonbury Festival 2015
UWE Pee Power news release
Dr. Ioannis A. Ieropoulos
Associate Professor
EPSRC Career Acceleration Fellow
BioEnergy & Self Sustainable Systems Theme Leader

Bristol Robotics Laboratory
T-Building
Frenchay Campus, (North Entrance)
Bristol, BS16 1QY
Tel: +44(0)1173286318, 86322 Fax: +44(0)1173283960
Email:

This email address is being protected from spambots. You need JavaScript enabled to view it.

Web: www.brl.ac.uk/researchthemes/bioenergyselfsustainable.aspx
You need to login to reply
Re: Reply: Urine-tricity+-+Electricity+from+urine+(University+of+the+West+of+England,+UK)+-+updates
01 Jul 2015 04:44
#13955
by

prince
Was interested in your good work to produce electricity through wastes,we are a group of small young volunteers in Kenya with great passion to invest in human urine plant to produce hydrogen nitrogen gas and fertilizers.
As a new concept in Kenya,we need partners with experience in the field and funding.
How can we have partnership with this university in UK to help in Kenya and funding donor.
Thank you
Prince Maloba
You need to login to reply
Re: Reply: Urine-tricity+-+Electricity+from+urine+(University+of+the+West+of+England,+UK)+-+updates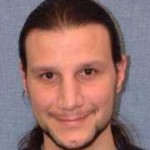 25 Sep 2015 16:13
#15142
by

iaieropoulos
Hi Prince

Thank you for taking an interest in our work, we are in the process of working with collaborators as part of our project and it would be interesting to see how we could work together if the circumstances allow.

Please contact me on my email address above and we can discuss this further.

Yannis
Dr. Ioannis A. Ieropoulos
Associate Professor
EPSRC Career Acceleration Fellow
BioEnergy & Self Sustainable Systems Theme Leader

Bristol Robotics Laboratory
T-Building
Frenchay Campus, (North Entrance)
Bristol, BS16 1QY
Tel: +44(0)1173286318, 86322 Fax: +44(0)1173283960
Email:

This email address is being protected from spambots. You need JavaScript enabled to view it.

Web: www.brl.ac.uk/researchthemes/bioenergyselfsustainable.aspx
You need to login to reply
Re: The Power of Pee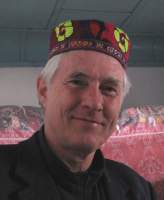 21 Jul 2016 08:03
#18462
by

sjoerdnienhuys
About one year after the former post the following information now came available on a building website:
Bristol BioEnergy Centre
Ecobots and fuel cell
The Microbial Fuel Cell (MFC)is a technology that can directly convert organic waste into electricity. The Bioenergy and Self Sustainable Systems Theme is all about bringing this technology to the real world and making the utilisation of waste into energy a reality. Furthermore, being able to generate electricity from naturally occurring biomass, gives robots a novel degree of autonomy that allows their prolonged operation in environments that are inaccessible or even lethal to human beings.
Breaking News
The team has recently demonstrated for the first time the charging of a commercially available mobile phone, using Microbial Fuel Cells (MFCs) fed with real neat urine. The membrane-less MFCs were made out of ceramic material and employed plain carbon based electrodes. View the relevant scientific publication.
Video is visible on:
www.brl.ac.uk/researchthemes/bioenergyself-sustaining.aspx
and a large number of other links on the subjest.
Sjoerd from The Netherlands.
Pronounce: 'Sured'
Some of my work on: www.nienhuys.info
for correspondence:

This email address is being protected from spambots. You need JavaScript enabled to view it.
You need to login to reply
Re: Phase III funding for Pee Power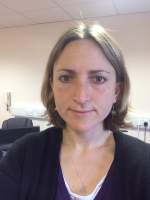 19 Jul 2017 12:39
#22113
by

GillDavies
We're pleased to say that our Urine-tricity research project received further funding from the Bill & Melinda Gates Foundation. The
Phase III grant
for $1.6 million over 2 years is helping our team at the University of the West of England (UWE Bristol) to continue lab research, to move towards developing a commercial 'Pee Power' product, and to set up field trials for testing it in developing country locations.
'Pee Power' uses urine as fuel that feeds microbial fuel cells (MFCs) to generate electricity while cleaning the wastewater. The project began in 2011 with a relatively small Gates Foundation Phase-I grant for $100k and since then has hit several milestones, including using urine fed MFCs to charge mobile phones and to generate electricity for lighting, and demonstrating the killing of pathogens and production of catholyte as a disinfectant. Please see the journal articles (linked below) for more information on the scientific research outcomes.
After further lab research and technology development with a Phase II grant, Phase III is seeing the MFC stacks being moved towards a commercial product and piloted for the first time in developing country locations that lack sanitation infrastructure and reliable electricity access. The first field trial is currently being set up at a girls' boarding school in Uganda to provide lighting for their toilets at night. We look forward to posting a related press release shortly. The field trials will provide valuable data on the long-term performance of MFCs in challenging environments, while benefiting the local users.
The following press releases might also be of interest, as they give further information about the project activities and how the technology works:
June 2017
Pee Power at Glastonbury festival
Dec 2016
Pee Power at Royal Institution
March 2015
Pee Power to light camps at disaster zones
The following are published articles from 2015 onwards arising from the Gates funded Urine-tricity project (links to earlier papers have already been posted in this thread):
Gajda, I., Greenman, J., Melhuish, C., & Ieropoulos, I. A. (2016). "Electricity and disinfectant production from wastewater: Microbial Fuel Cell as a self-powered electrolyser." Scientific Reports, 6, 25571.
doi.org/10.1038/srep25571
Gajda, I., Greenman, J., Melhuish, C., Santoro, C., Ieropoulos, I. (2016) "Microbial Fuel Cell-driven caustic potash production from wastewater for carbon sequestration." Bioresource Technology, Volume 215, 2016, Pages 285-289, ISSN 0960-8524,
dx.doi.org/10.1016/j.biortech.2016.04.004
.
Gajda, I., Stinchcombe, A., Greenman, J., Melhuish, C. and Ieropoulos, I. (2015) "Ceramic MFCs with internal cathode producing sufficient power for practical applications "International Journal of Hydrogen Energy. 40 (42), 14627–14631. © Elsevier.
Gajda, I., Greenman, J., Melhuish, C., Santoro, C., Li, B., Cristiani, P. and Ieropoulos, I. (2015) "Electro-osmotic-based catholyte production by Microbial Fuel Cells for carbon capture" Water Research. © Elsevier. 86, 108–115. DOI:10.1016/j.watres.2015.08.014
Ieropoulos I, Pasternak G, Greenman J (2017) Urine disinfection and in situ pathogen killing using a Microbial Fuel Cell cascade system. PLoS ONE 12(5): e0176475.
doi.org/10.1371/journal.pone.0176475
Ieropoulos, I., Stinchcombe, A., Gajda, I., Forbes, S., Merino-Jimenez, I., Pasternak, G., Sanchez-Herranz, D. and Greenman, J. (2016) "Pee power urinal – Microbial fuel cell technology field trials in the context of sanitation." Environmental Science: Water Research & Technology. ISSN 2053-1419.
Ieropoulos, I., Winfield, J., Gajda, I., Walter, A., Papaharalabos, G., Jimenez, I.M., Pasternak, G., You, J., Tremouli, A., Stinchcombe, A., Forbes, S., Greenman, J. (2015) Microbial Electrochemical and Fuel Cells: Fundamentals and Applications. Woodhead Publishing, 2015, 357-380.
Merino Jimenez, I., Celorrio, V., Fermin, D. J., Greenman, J. and Ieropoulos, I. (2017) Enhanced MFC power production and struvite recovery by the addition of sea salts to urine. Water Research, 109. pp. 46-53. ISSN 0043-1354 Available from:
eprints.uwe.ac.uk/30306
Pasternak, G., Greenman, J. and Ieropoulos, I. (2017) "Self-powered, autonomous Biological Oxygen Demand biosensor for online water quality monitoring." Sensors and Actuators B: Chemical, 244. pp. 815-822. ISSN 0925-4005 Available from:
eprints.uwe.ac.uk/31636
Pasternak G, Greenman J, Ieropoulos I. (2016) "Comprehensive Study on Ceramic Membranes for Low-Cost Microbial Fuel Cells." ChemSusChem 2016; 9:88–96. doi:10.1002/cssc.201501320
Pasternak G, Greenman J, Ieropoulos I. (2016) "Regeneration of the power performance of cathodes affected by biofouling." Applied Energy, 2016, Vol 173, 431–437.
XA Walter, A Stinchcombe, J Greenman, I Ieropoulos (2017). "Urine transduction to usable energy: a modular MFC approach for smartphone and remote system charging" Applied Energy 192, 575-581.
www.sciencedirect.com/science/article/pii/S0306261916307814
You need to login to reply
Re: Phase III funding for Pee Power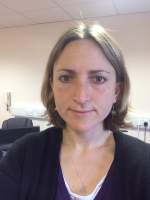 05 Sep 2017 13:39
#22557
by

GillDavies
Further to our last update, I'm pleased to provide the link to our latest press release about the
first overseas Pee Power trial
installed at a girls' boarding school in western Uganda in July.
You need to login to reply
Time to create page: 0.929 seconds
DONATE HERE