Citizen's conference on sanitation workers; 29-30 October; 5-7pm IST
1208 views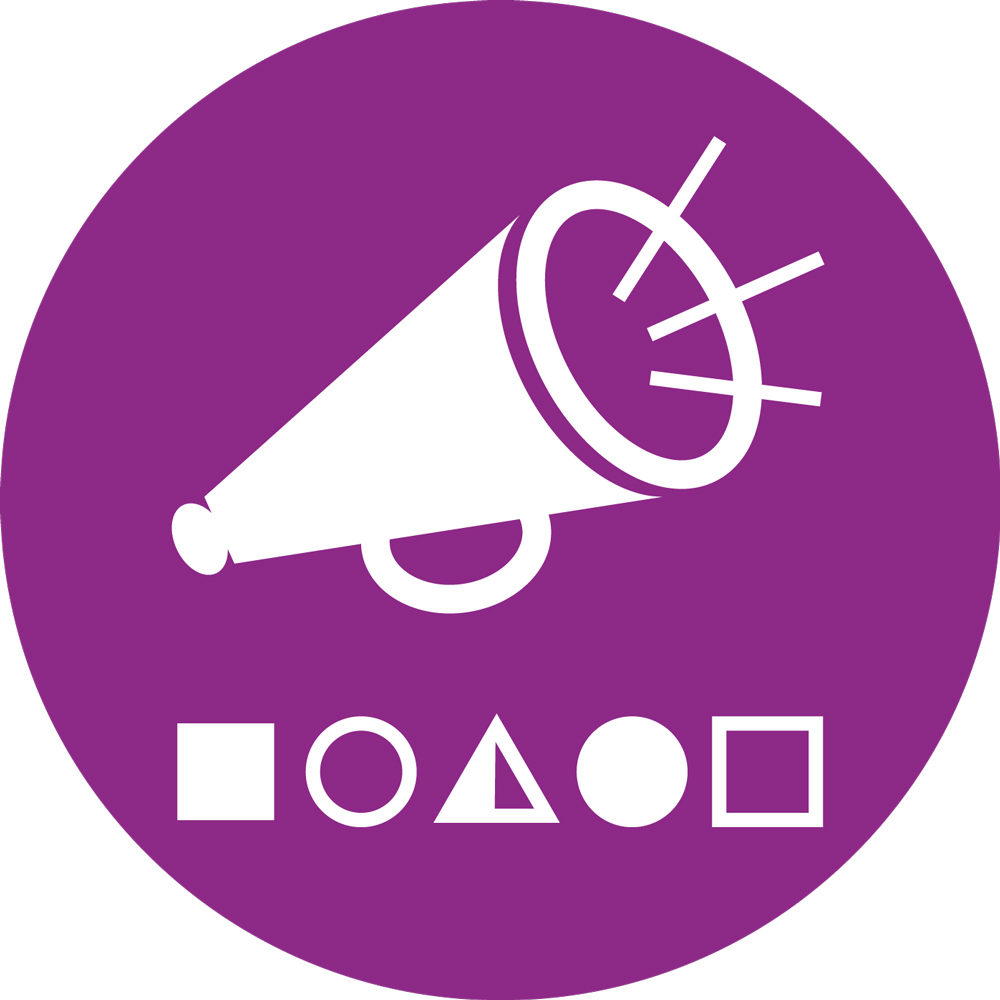 Citizen's conference on sanitation workers; 29-30 October; 5-7pm IST
27 Oct 2021 19:42
#32939
by

paresh
Dear members,
Sharing the poster of this conference that will be of interest to many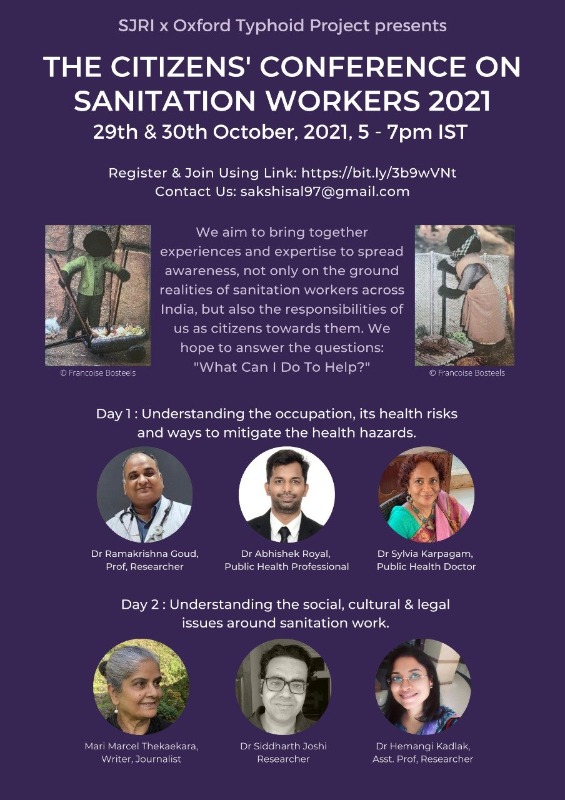 I've already written to the organisers to post a link for registration. Will update/post at the earliest.
regards
paresh
Paresh Chhajed-Picha
Researcher at Indian Institute of Technology - Bombay, India


This email address is being protected from spambots. You need JavaScript enabled to view it.

Twitter: @Sparsh85
Wikipedia: Sparsh85

Co-moderator of this discussion forum

You need to login to reply
Re: Citizen's conference on sanitation workers; 29-30 October; 5-7pm IST
28 Oct 2021 13:49
#32946
by

paresh
Posting on behalf of Sakshi Saldanha:
Thank you so much for you interest in our conference. I will send the accompanying message which has the link as well. Do share it with the poster if possible. Thank you again. 
The Division of Health and Humanities, St John's Research Institute, Bangalore, supported by the University of Oxford, Typhoid-India project are proud to invite you to our 
Citizens' Conference on Sanitation Workers
, on the
 29th and 30th of Oct, 2021, 5pm - 7pm IST
.
With our collective of highly accomplished speakers, we have brought together experience and expertise in the field of sanitation work to spread awareness on the ground realities that sanitation workers face on a daily basis, from occupational hazards, socio-cultural stigma and generational traps. We aim to give citizens an understanding of the existing sanitation system, their responsibilities towards sanitation workers, and finally avenues for advocacy and reporting that are open to them.
You can register using the link: 
https://bit.ly/3b9wVNt

Please access the poster for more information.
Stay Safe!
Warm Regards
Sakshi Saldanha
Humanities Division, SJRI
Paresh Chhajed-Picha
Researcher at Indian Institute of Technology - Bombay, India


This email address is being protected from spambots. You need JavaScript enabled to view it.

Twitter: @Sparsh85
Wikipedia: Sparsh85

Co-moderator of this discussion forum

You need to login to reply
Time to create page: 0.275 seconds