SFD week 2020, October 7-9, School of Water and Waste, Neemli, India
3198 views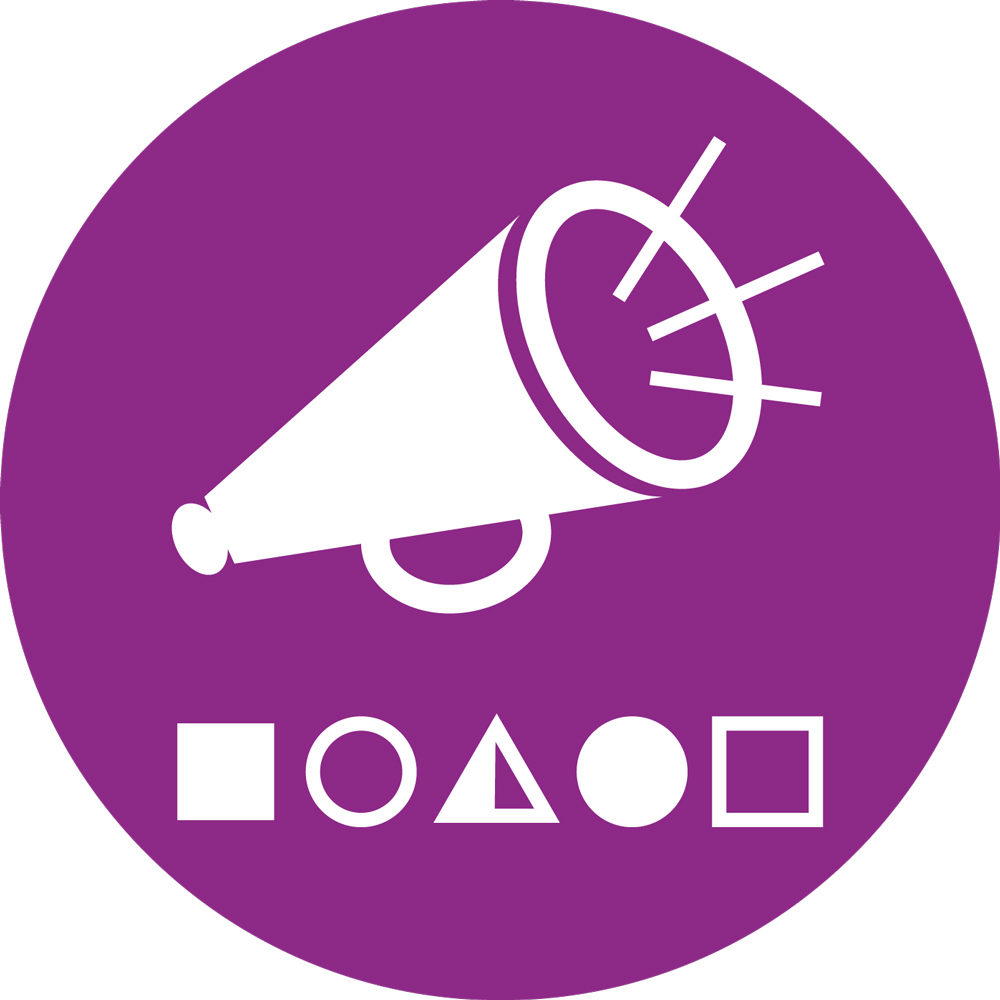 SFD week 2020, October 7-9, School of Water and Waste, Neemli, India
17 Jan 2020 08:31
#28836
by

Ruhil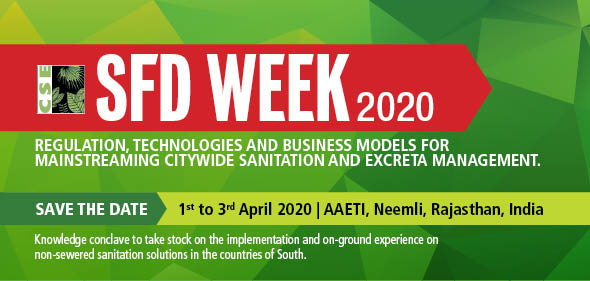 We are pleased to announce that under the aegis of School of Water and Waste (SWW) - Centre for Science and Environment (CSE), New Delhi in collaboration with South African Water Research Commission (WRC), SuSanA, University of Leeds (UoL) and WaterAid, Bangladesh (WAB) are organising the second round of conclave - SFD Week 2020 (
Click here for more information
). The event is supported by key international (IWA, FSMA, BMGF) and national players both central / state government agencies, National Faecal Sludge and Septage Management (NFSSM) Alliance and others.
The event gets its name from the Shit Flow Diagram (SFD), which visually represents what happens to human excreta, tracing its journey across sanitation chain from containment to end-use. Globally, this advocacy tool has helped more than 100 cities in understanding the improvement required across their sanitation chains.
Following up on the deliberation of the first conclave (SFD Week 2019 - copy of proceedings attached for ready reference) the second knowledge conclave will focus on - "Regulation, technologies and business models for mainstreaming citywide sanitation and excreta Management - to take stock on the implementation and on- ground experience on non-sewered sanitation solution in the countries of south".
Date of the Event: April 1-3, 2020
Venue of the Event: AAETI, Nimli, Rajasthan (India)
If you are interested in attending the event or contribute in technical session - register your interest (
Click Here
) and/or submit abstract for paper/poster presentation at the conclave (
Click Here
). Participation in the event is by invitation only.
Important dates:
Last date for submission of abstract (paper/poster):
24th January 2020
Confirmation of acceptance of abstract:
30th January 2020
Last date to register:
31st January 2020
Confirmation of registration:
1st February 2020

Coordinator(s):
Mahreen Matto, Programme Manager, e-mail:
This email address is being protected from spambots. You need JavaScript enabled to view it.
Bhitush Luthra, Programme Manager, e-mail:
This email address is being protected from spambots. You need JavaScript enabled to view it.
Suresh Kumar Rohilla, Senior Director Water & Academic Director (School of Water and Waste-AAETI)
e-mail:
This email address is being protected from spambots. You need JavaScript enabled to view it.
You need to login to reply
Re: SFD week 2020, October 7-9, School of Water and Waste, Neemli, India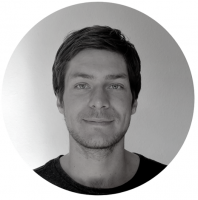 27 Feb 2020 16:35
#29122
by

Hans Christian Dworak
You need to login to reply
Re: SFD week 2020, October 7-9, School of Water and Waste, Neemli, India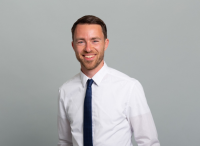 23 Sep 2020 16:13
#30845
by

FinnS
Dear all,

yet another short update on the SFD Week 2020:

The CSE Knowledge Conclave-SFD Week 2020 dated April 1-3, 2020 and postponed to October 7-9, 2020 had been postponed to spring 2021.

Best regards,
Finn
You need to login to reply
Time to create page: 0.301 seconds
DONATE HERE