Webinar: Improving Data Systems for Sanitation; 7th Sept; 10 am (GMT+1)
469 views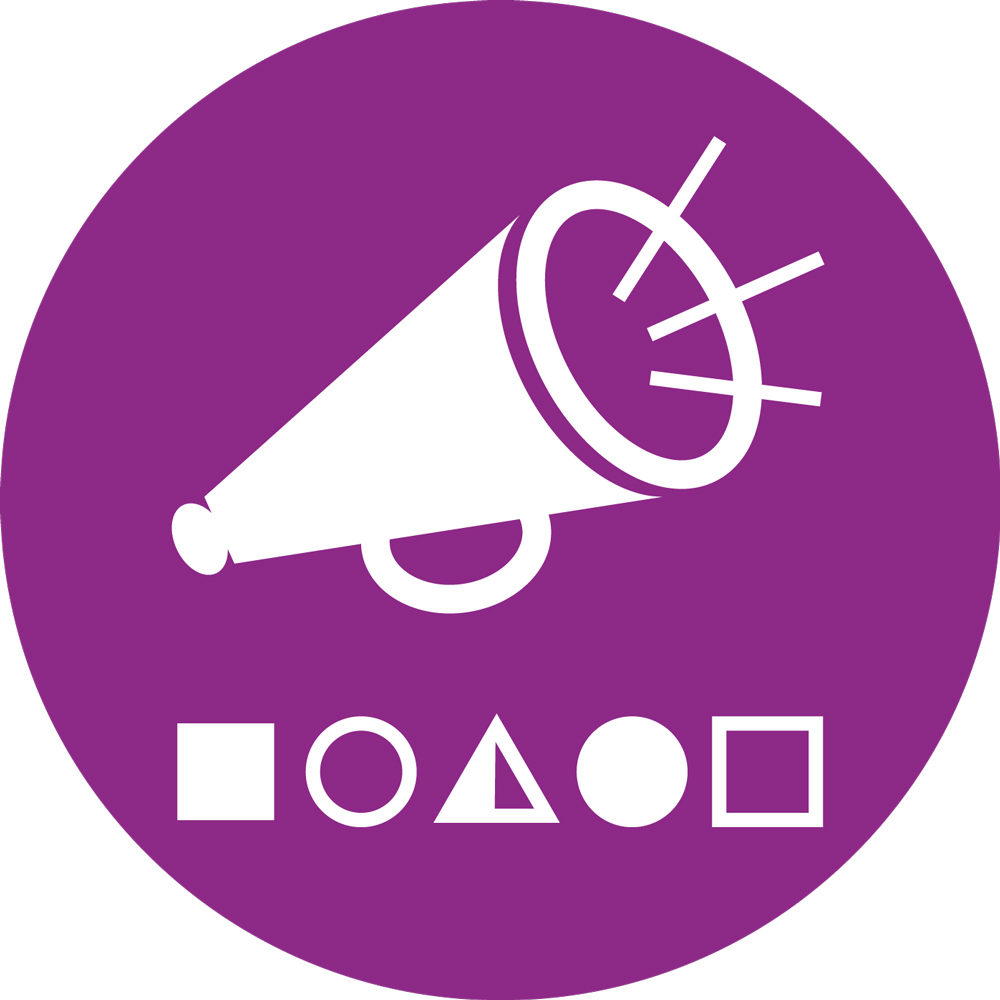 Re: Webinar: Improving Data Systems for Sanitation; 7th Sept; 10 am (GMT+1)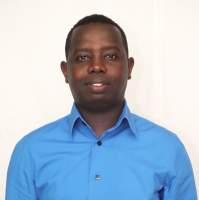 14 Sep 2023 17:24
#34711
by

ronoh
Patrick Ronoh
Senior Project Officer: Inclusive Urban Sanitation
INTERNATIONAL WATER ASSOCIATION
email:

This email address is being protected from spambots. You need JavaScript enabled to view it.




You need to login to reply
Re: Webinar: Improving Data Systems for Sanitation; 7th Sept; 10 am (GMT+1)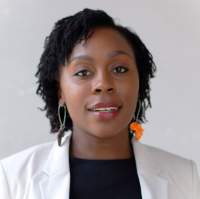 07 Sep 2023 08:25
#34694
by

Chaiwe
Dear Ronoh,
Just thought i should comment here to push this post to the top and remind everyone that this webinar is taking place in the next few hours: 
Here is a summary of the webinar intended outcomes:
Target Audience: Policymakers, practitioners, government agencies, regulators, engineers, and utilities as well as interested researchers and academics.

This webinar cuts across different IWA's initiatives, programmes and communities. It is being led by the IWA's  Inclusive Urban Sanitation Initiative  and the  Water Policy and Regulation Agenda , in collaboration with  Eastern and Southern Africa Water and Sanitation (ESAWAS)  and  WHO-Regnet .

Learning Objectives
At the end of this webinar, participants will be able to:

Develop an understanding of Key Performance Indicators (KPIs) required to track progress in sanitation at national and global levels.
Acquire valuable insights into various approaches, tools and methodologies for collecting national-level data, taking into account the diverse role of stakeholders and different service arrangements.
Recognise the importance of data driven decision-making analysis in guiding effective sanitation interventions.
Develop an understanding of the requirements and options for establishing and strengthening public sanitation data systems
Kind Regards,
Chaiwe
SuSanA Forum Moderator
Skat Foundation (With financial support by GIZ and SIRWASH up to November 2023)

Chaiwe Mushauko-Sanderse BSc. NRM, MPH
Independent consultant located in Lusaka, Zambia
Emails:

This email address is being protected from spambots. You need JavaScript enabled to view it.

,

This email address is being protected from spambots. You need JavaScript enabled to view it.



LinkedIn: www.linkedin.com/in/chaiwe-mushauko-sanderse-21709129/
Twitter: @ChaiweSanderse


You need to login to reply
Webinar: Improving Data Systems for Sanitation; 7th Sept; 10 am (GMT+1)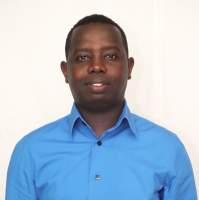 01 Sep 2023 16:35
#34682
by

ronoh
This webinar is co-convened by The International Water Association, Eastern and Southern Africa Water and Sanitation and World Health Organization
START DATE 07 Sep 2023START
TIME 10:00 (London time)
LANGUAGE English
FORMAT Presentation, polls, panel discussion, Q&A.
CERTIFICATION Improving Data Systems for Sanitation
Sign up here: 
Improving Data Systems for Sanitation - International Water Association (iwa-network.org)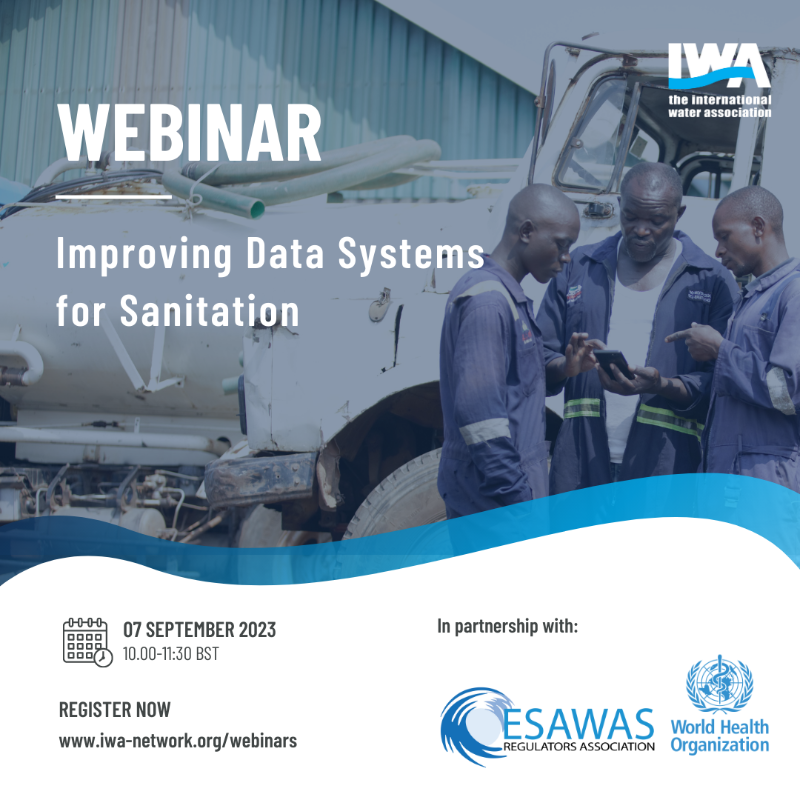 Patrick Ronoh
Senior Project Officer: Inclusive Urban Sanitation
INTERNATIONAL WATER ASSOCIATION
email:

This email address is being protected from spambots. You need JavaScript enabled to view it.




The following user(s) like this post:
Chaiwe
You need to login to reply
Time to create page: 0.325 seconds
DONATE HERE