Webinar On Integrated Wastewater And Septage Management (Iwwsm) - Lessons From Kerala; 22nd March 1.30 - 4.15 pm
890 views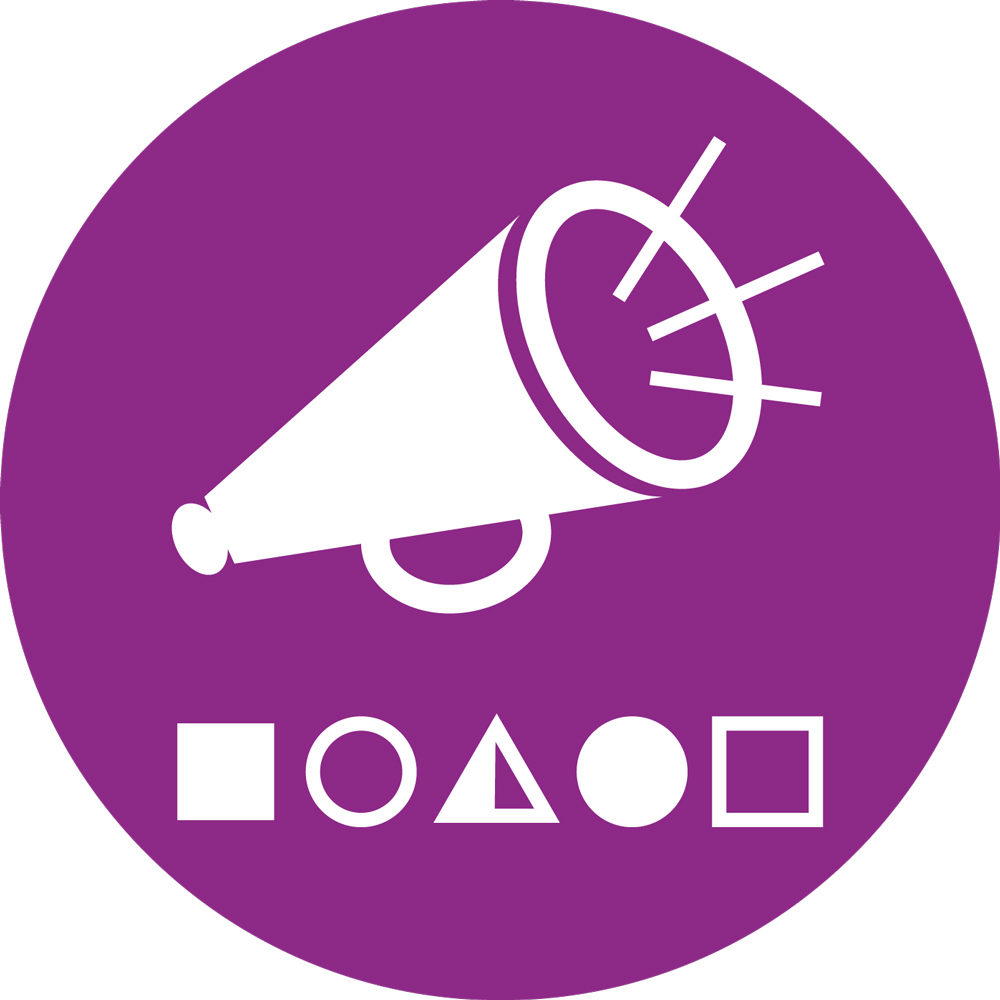 Webinar On Integrated Wastewater And Septage Management (Iwwsm) - Lessons From Kerala; 22nd March 1.30 - 4.15 pm
20 Mar 2021 17:26
#31893
by

paresh
(Posted on behalf of Rudresh Sugam)
India's approach to the provision of sanitation services has now shifted to efficient and safe management of the entire sanitation service chain. On-site sanitation systems are going to be an integral part of the sanitation chain and any intervention without considering them is not likely to succeed. A shift in approach from linear to circular economy is also desirable for financially viable and sustainable wastewater management. Municipalities and parastatal bodies in India are confronted with the challenge of identifying innovative yet cost-effective solutions for treating wastewater and septage. There is an emerging need to address new demands and challenges, which would mean revisiting existing state planning and regulatory frameworks for improved provision of sanitation services.
Kerala, as many other states in India, is currently struggling to efficiently manage the sanitation service chain. The sewerage network hardly covers 14% of total urban population. Institutions responsible for wastewater management are unable to handle the issues due to lack of skills, capacity, funds as well as public support. Recognising the challenges and the need to provide state-level guidance on wastewater management regulations and program planning, the Government of Kerala, in collaboration with Deutsche Gesellschaft für Internationale Zusammenarbeit (GIZ), has developed comprehensive 'Integrated Wastewater and Septage Management Guidelines' (IWWSM) in support of national, state and local level acts, regulations and guidelines. The guidelines - prepared after multiple rounds of consultations with sanitation technical committee, comprising experts from several departments - provide a coherent framework for envisaging interventions to bring about an affordable, sustainable and efficient sanitation service provision across the state.
This webinar intends to disseminate the key elements of guidelines, deepen its engagement with practitioners and experts from across the globe. The webinar envisages broadening the knowledge base on planning, management and O&M of the entire sanitation system.
Join the Webinar:
tinyurl.com/449cm6m
A brief bio of the speakers and the agenda are attached.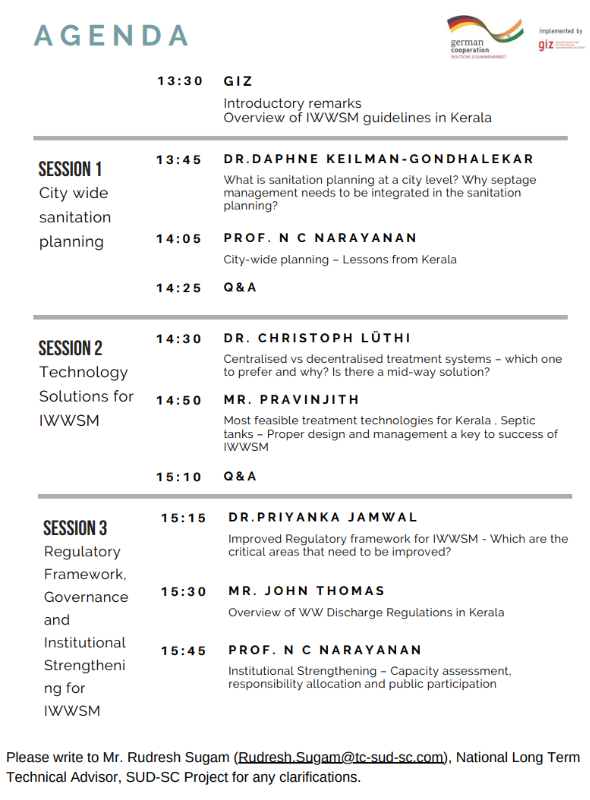 Paresh Chhajed-Picha
Researcher at Indian Institute of Technology - Bombay, India


This email address is being protected from spambots. You need JavaScript enabled to view it.

Twitter: @Sparsh85
Wikipedia: Sparsh85

Co-moderator of this discussion forum

You need to login to reply
Re: Webinar On Integrated Wastewater And Septage Management (Iwwsm) - Lessons From Kerala; 22nd March 1.30 - 4.15 pm
22 Mar 2021 06:26
#31898
by

paresh
Apologies.
The correct link for the webinar is: 
tinyurl.com/449cm6m3
Thank you Ms Nirupama Nair for bring to my attention that the link shared earlier wasn't working.
Regards
paresh
Paresh Chhajed-Picha
Researcher at Indian Institute of Technology - Bombay, India


This email address is being protected from spambots. You need JavaScript enabled to view it.

Twitter: @Sparsh85
Wikipedia: Sparsh85

Co-moderator of this discussion forum

The following user(s) like this post:
nirupaman09
You need to login to reply
Time to create page: 0.340 seconds