Announcements by staff of the WSH Team of the Bill and Melinda Gates Foundation - Changing the World for better - Happy New Reinvent the Toilet Year !
16.2k views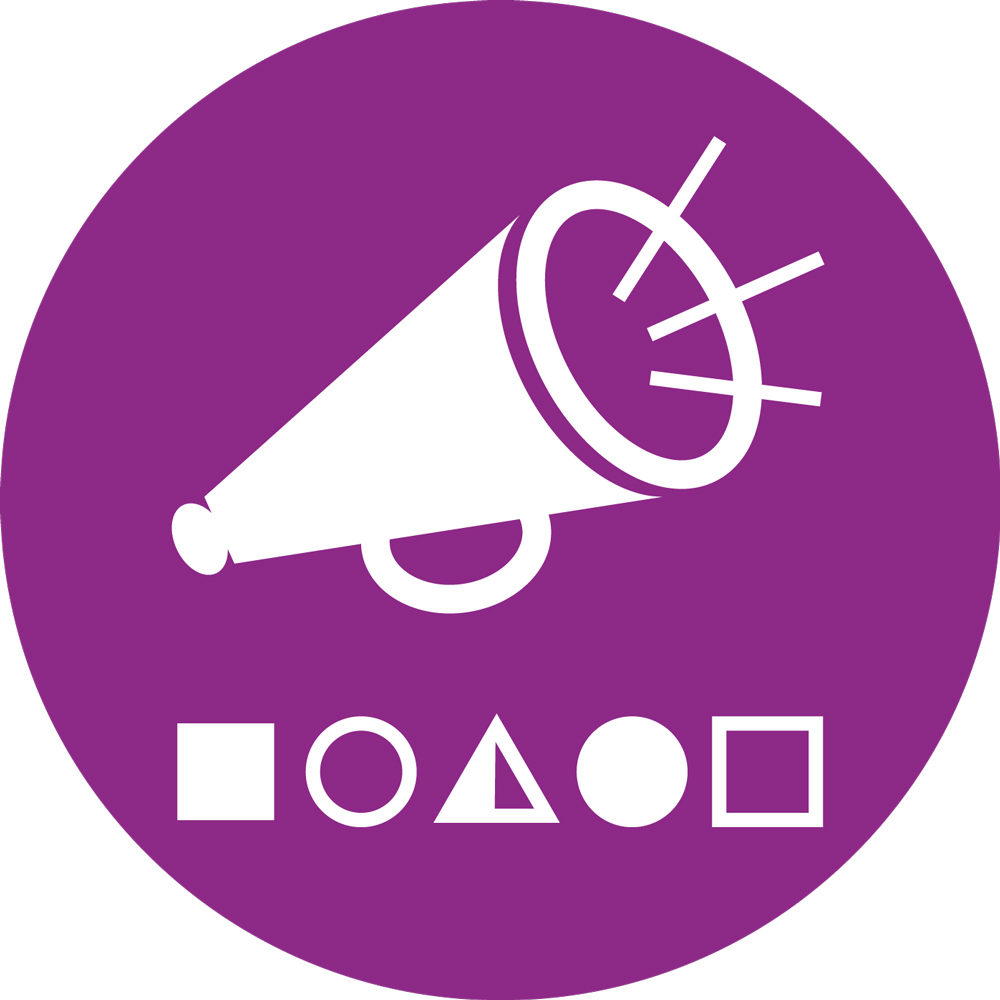 Re: Changing the World for better - Happy New Reinvent the Toilet Year !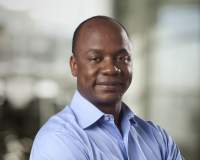 27 Jan 2016 08:30
#16723
by

Doulaye
Dear Partners, Colleagues, Friends,
It is nearly the end of the first month of the New Year and many of us are already diving deeply into our work. More than a work, this is a great mission to change the world by inventing the next generation of sanitation technologies – reinvented toilets, omni-processors and omni-ingestors – to launch a new sanitation industry that will reduce the inequity gap in the World, and deliver aspirational services for poor families and communities.
When I joined the Gates Foundation in January 2011, it was hard for me to believe that the Co-Chairs intended to make monumental changes to global health and development in a short period of time. However, I was particularly inspired by the Foundation goal of eradicating Polio in the World by 2018, knowing that this was a challenging goal to achieve, especially in the most underdeveloped regions of the world and in countries under armed conflicts. Then last summer, a colleague in the Polio team informed me that Africa would pass an important milestone of closing a year without any new Polio cases.
There are many other examples of the Foundation's great achievements that inspire me and make me proud to work here (read more here:
www.gatesnotes.com/About-Bill-Gates/Year-in-Review-2015
). These achievements would not be possible without the Foundation's growing network of people who are working to change the world for the better. These people are yourselves and your respective organizations, and I consider us all as members of an increasingly large family.
Five years ago, we promised to reinvent the toilet and the next generation of sanitation technologies and services. We pledged to bring these systems into the field using innovative business and service delivery models. It was a high risk but high rewarding bet to rethink our approach to sanitation, and show that access to sanitation can be organized as a sustainable utility service and a profitable investment for key stakeholders such as: local entrepreneurs (SMEs), cities, utilities and investors.
Thanks to your individual and collective efforts, together, we have achieved some significant milestones in 2015:
We have demonstrated how sanitation service and business models can work, through our work with governments, cities, utilities, development partners, and pioneering entrepreneurs and startups. Now, demand for replicating and scaling viable solutions in sanitation service delivery in Africa and Asia is growing and gathering momentum.
We have also demonstrated that the reinvented toilets and omni-processors (decentralized off-grid financially viable fecal sludge processing plants) have true potential . Remember, Bill Gates drinking the water produced from human waste in early January, 2015 (video and blog posts here: www.gatesnotes.com/sanitation ).
But what I am most proud of is the growing community of sanitation innovators. We have more PhD, and MSc graduations in the field than ever. I personally attended 3 PhD committees last year. We have more high impact journal publications than ever. We are also hopeful that soon we will have an international standards that will serve as a guide to the industry for innovative sanitation product development and commercialization.
As we start this New Year, I am really excited about the future, and what we can accomplish together. We can expect more bold innovations in technology, more commercial and industry partnerships, and new opportunities for product development and commercialization. Together, we are building the new gold-standard for the sanitation industry that will operate alongside existing ones (wastewater, solids waste, water supply; mobile phone etc.), and potentially leverage synergies.
It is an immense privilege to work with each of you. I look forward to another year of great dedication and progress.
Happy New Reinvent the Toilet Year!
Doulaye
Doulaye Kone, PhD
Senior Program Officer, WSH, Toilet Team
Transformatives Technologies
Global Development
Bill & Melinda Gates Foundation
www.gatesfoundation.org
You need to login to reply
Re: Sun Gil Kim, new project officer, Sanitation Product Certification Joined the Gates Toilet team in Oct 2014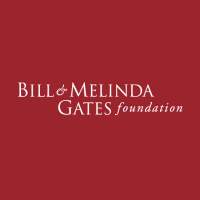 29 Oct 2014 15:24
#10741
by

WSHBMGF
Dear Partners,
We are thrilled to announced that Mr Sun Gil Kim joined our team as PO (project officer), Product Certification, starting Monday October 13th, 2014.
In this role, Sun will make investment to support products compliance with national and international standards and certificates; assist the development of final product specifications that are acceptable to the end users and reflect their needs and aspirations as well as protecting users, operators and the operating environment; develop test plans, gather and distill the data and disseminate to the wider team for review and feedback. I expect Sun to develop and lead the relationship with national and international standards and certification authorities to develop certificates of conformity for Foundation-funded technologies that qualify for global commercialization. He will be responsible for the coordination of certification and accreditation tasks with Foundation partners. The Job description is attached.
Sun graduated from the University of Washington in 1984 with a BS in mechanical engineering. After graduating from the UW, he worked 2 years for Schlumberger Wireline Services in the oil fields of the Middle East as a geophysical test engineer. Sun worked for Boeing Commercial Airplanes for more than 27 years on pressurized doors mechanisms and systems design, analysis, test, and certification. His areas of focus were safety, certification, reliability, function, ease of production, reduced weight, reduced costs, and value to the customer.
Sun recently left Boeing as a mechanism design Associate Technical Fellow and as an Authorized Representative of the U.S. Federal Aviation Administration working with regulators from the U.S, European Aviation Safety Agency, United Kingdom Civil Aviation Authority, Russian, Chinese, and other authorities.
Soon, we will start introducing Sun to our transformative technology grantees and partners as well as partners who have been working with us to develop testing plan, certificates and standards for innovative sanitation technologies. As we are onboarding Sun on the WSH team, please share with us your perspective on how best we should approach this important workstream on sanitation technology certification and development standards. This is an important area of work for all of us, and your continuous support and sharing of expertise will help shaping our vision.
Best regards!
The WSH Team at the Bill & Melinda Gates Foundation
++++++++++
Note by moderator: A related discussion on toilet certification took place here on the forum: forum.susana.org/forum/categories/183-mo...toilet-certification
The WSH Team at the Bill & Melinda Gates Foundation
You need to login to reply
Re: Bill Gates blog post on National Academy of Sciences regarding Toilet !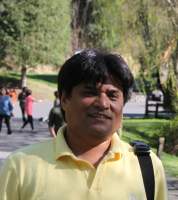 29 Apr 2013 20:21
#4281
by

Roshan
www.thegatesnotes.com/Topics/Development...ntists-About-Toilets
Why I'm Talking To Scientists About Toilets
Melinda and I spoke earlier today at the National Academy of Sciences, a non-profit group that has advised the nation on important scientific matters for 150 years. The NAS has roughly 2,200 members, all scientists at the top of their respective fields. About 200 of them have Nobel prizes.
Naturally, I took the opportunity to talk about toilets. Of course I also mentioned vaccines and other life-saving scientific advances. Melinda talked about the benefits of contraception and agriculture. But I put special emphasis on our Reinvent the Toilet Challenge, because it's a great example of one of our biggest priorities: encouraging scientists to focus on the problems of the poor.
Scientific advances like the microprocessor and new medicines have been key in lifting millions of people around the world out of poverty. In my lifetime, extreme poverty has been cut in half. So have the number of people who don't have safe drinking water, and the number of mothers who die during childbirth.

But we can do even better. There are many life-saving discoveries that don't reach the developing world. Or they aren't tailored to meet the needs of the poor to begin with. The toilet for example has been essentially the same technology for 200 years, and it requires infrastructure like sewage systems that are out of reach for much of the world. That leads to open defecation and other problems—and 1.5 million children who die each year from contaminated food and water. So Melinda and I made the case for finding more ways to make sure the poor are among the first, rather than the last, to benefit from scientific progress.
Why the National Academy of Sciences? Because it's a group that represents one of the greatest resources we have in fighting poverty and disease: brainpower. Material scientists can make big advances on the next-generation toilet. Geneticists can develop new seeds that help farmers grow more nutritious food and raise their incomes. Energy researchers can create cheaper, cleaner forms of energy to meet the growing demand for it in the developing world.
Here are some specific ways we're trying to use the power of science to benefit the poor:
Reinventing the Toilet
Many of us in the rich world take toilets for granted. But today 40 percent of the world's population doesn't have access to them. Instead they resort to open defecation, which contaminates water and food supplies, killing 1.5 million children a year. Unfortunately, today's toilets require complex sewer infrastructure that won't work in many of these settings. So we need to design affordable toilets that work in these communities.
Last year eight universities participated in a Reinvent the Toilet Challenge. We held a fair to celebrate the winner, and I got to award prizes to the top three winners (see:
www.thegatesnotes.com/Topics/Development...llenge-Photo-Gallery
). It probably says something about me that I really had fun handing out prizes for toilet designs. Read more about the Toilet Challenge >>
www.thegatesnotes.com/Toilets
SCUBA Rice
In her speech, Melinda talked about the importance of providing farmers with new seeds. One example of this is the effort to develop new varieties of rice that can thrive in areas of Asia and Africa, where rice yields are historically much lower than other parts of the world because of flooding, drought and poor soils. Partners from around the world are working to create rice that can "hold its breath" underwater. Read more about SCUBA Rice >>
www.cgiar.org/consortium-news/scuba-rice...naway-success-story/
Grand Challenges
In 1900, the German mathematician David Hilbert sparked a century of innovation in mathematics by identifying the 23 problems in that field that most needed solving. That's the model for the Grand Challenges in Global Health. A panel of scientists has identified 16 challenges that, if solved, could lead to breakthrough advances for the developing world. They include everything from making vaccines that don't have to be refrigerated to preventing mosquitos from transmitting malaria. Read more about the Grand Challenges in Global Health >>
www.grandchallenges.org/Pages/Default.aspx
Roshan Shrestha,PhD
Senior Program Officer
Global Development Division
Water, Sanitation and Hygiene
Seattle - WA
Tel: +206 770 2453
email:

This email address is being protected from spambots. You need JavaScript enabled to view it.


www.gatesfoundation.org
The following user(s) like this post:
Doreen
You need to login to reply
Re: Introduction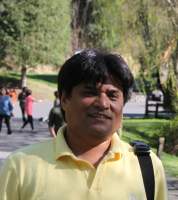 18 Apr 2013 22:19
#4189
by

Roshan
Let me introduce myself, I am Roshan Raj Shrestha, recently joined the Bill & Melinda Gates Foundation as Program Officer. I am one of the Urban Sanitation Market Team member of the foundation supporting to create enabling environment in introducing new sanitation innovations in developing world. Before joining the foundation I was with UN-Habitat as Regional Technical Advisor for five years and Settlement Improvement Advisor for about two years. I am Nepali citizen working in water and sanitation sector since 1988, establishment of Environment & Public Health Organization (ENPHO) a leading NGO in Nepal during 1990 was my first achievement in water and sanitation sector. After completion of Ph.D in Applied Natural Science from Univ. BOKU Austria in 1999 my interest inclined towards sustainable sanitation. I did several projects on decentralized sanitation options like constructed wetlands for treatment and recycling of wastewater and greywater, ECOSAN and fecal sludge management in South Asia. I believe we still need to do a lot to bring sustainable sanitation system in this world and I am fully committed to work on this venture for my entire life.

Roshan
Roshan Shrestha,PhD
Senior Program Officer
Global Development Division
Water, Sanitation and Hygiene
Seattle - WA
Tel: +206 770 2453
email:

This email address is being protected from spambots. You need JavaScript enabled to view it.


www.gatesfoundation.org
The following user(s) like this post:
Elisabeth
,
tmsinnovation
You need to login to reply
Re: Announcements by staff of the WSH Team of the Bill and Melinda Gates Foundation - Changing the World for better - Happy New Reinvent the Toilet Year !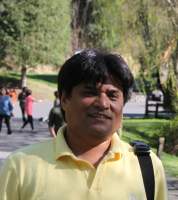 18 Apr 2013 22:17
#4188
by

Roshan
This is an announcement about our new Director for the Water, Sanitation & Hygiene (WSH) Program:

++++++++++
Dear Partners,
I am pleased to announce that Brian Arbogast will be joining the foundation's Global Development Division as director of our Water, Sanitation & Hygiene program. His first day will be May 13, 2013.
Brian will be part of my leadership team and continue to build upon the innovative WSH strategy that aims to bring sanitation services and products to people in the developing world.
We are fortunate to benefit from Brian's 20 plus years of experience in senior leadership roles leading teams around the world. He was previously with Microsoft Corporation where he managed R&D and technology execution teams in China, Israel and Europe. Most recently, Brian concentrated in cleantech, technology strategy, and international development driving market solutions that address the world's most pressing challenges. He served as a Senior Advisor with The Boston Consulting Group and as a board member of the Northwest Energy Angels. He is a founding board member of Progress Alliance of Washington. In the last eighteen months, he has served on the board of Water1st International, which works to implement and sustain community-managed projects integrating clean water, sanitation and hygiene education and as a senior advisor to Upaya Social Ventures, focused on creating sustainable jobs within some of the world's poorest communities.
Brian received his Bachelor of Mathematics in Computer Science from the University of Waterloo, Canada, and a Certificate in Sustainable Business from the Bainbridge Graduate Institute.
I'm confident that together with our partners, we will continue to build out innovative sanitation solutions that work for the poor. Thank you for everything that you do.
Regards,
Chris
Christopher Elias, MD, MPH
President, Global Development
Bill & Melinda Gates Foundation
www.gatesfoundation.org
Roshan Shrestha,PhD
Senior Program Officer
Global Development Division
Water, Sanitation and Hygiene
Seattle - WA
Tel: +206 770 2453
email:

This email address is being protected from spambots. You need JavaScript enabled to view it.


www.gatesfoundation.org
The following user(s) like this post:
tmsinnovation
You need to login to reply
The Road to Better Sanitation
18 Nov 2011 10:37
#2883
by

former member
This week, in addition to announcing new advocacy partnerships with organizations such as WASH United , we're partnering with other powerful advocates, including water.org , the World Toilet Organization , Change.org , Acumen Fund , Water for People , and ONE, to "Talk Sh*t All Week".
On Tuesday,
I introduced you to Patrick Mburu
and the dirty, dangerous job of latrine emptying in urban areas of the developing world. Today, I want to provide you with an overview of what the foundation is doing to support the development of new, safe, and affordable approaches to Patrick's line of work.
For several years now, a number of leading innovators in the field of appropriate sanitation technology have been producing tools to help small-scale entrepreneurs empty latrines safely and at relatively low cost to consumers.
These include the
Gulper
, an effort by Steve Sugden and his colleagues at the London School of Hygiene and Tropical Medicine to create a hand pump to remove fecal matter. And Graham Alabaster and his team at UN-Habitat have created the
VacuTug
, a miniaturized and cheap version of the vacuum "truck."
We want to build on innovations like these to support the development of new technologies that can address the challenges of operating effectively in dense urban settlements, protect the health and well-being of sanitation workers like Patrick, deliver affordable latrine emptying at about $10 per household, and be scaled up to serve the needs of millions of homes and apartment buildings.
To learn more about the landscape, we commissioned consultants in 10 countries, five in Africa and five in Asia, to analyze how latrines get emptied, how many are emptied, who does the work, and how much they charge. We are analyzing these data right now and will share the results as soon as the reports are ready.
But we are already seeing some headlines. In a few places, latrine and septic tank emptying has been organized at a pretty larger scale by governments. In countries such as Malaysia, emptying is organized much like garbage collection. Similarly, in Ethiopia's capital of Addis Ababa, about 60 municipal vacuum trucks empty most of the city's latrines and septic tanks at subsidized costs of $10 per emptying.
By contrast, latrine emptying is still done almost exclusively by hand by small, independent entrepreneurs in heavily populated urban areas of Bangladesh and Nigeria.
But we're finding that regardless of how emptying is done, most of the fecal matter that gets scooped out of pit latrines and septic tanks in developing nations ends up getting dumped nearby, either in a locally dug hole, by the corner of the road, on the bank of a river, or on a sandy ocean shoreline. This means that fecal pathogens get reintroduced to human populations, and people needlessly suffer from diarrhea and other water-borne diseases.
The bottom line is that while on-site sanitation (i.e., latrines and septic tanks that aren't connected to sewers) has the potential to serve the needs of billions of people, we are facing
the environmental impacts
of a complete market failure when it comes to creating safe and affordable ways to process accumulated fecal sludge.
While the foundation's long term goal is to radically "reinvent the toilet," as we have described in other posts, in the short to medium term we aim to help develop improved services for the installed capacity of latrines and septic tanks—particularly in low-income urban areas. To this end we are funding the following four types of activities:
The development of safe, effective, and affordable mechanical emptying technology. To this end we have made several new grants, and we have negotiated contracts with five engineering and design companies aiming to radically reinvent appropriate emptying technology.
The development of improved technology to recover resources (energy, nutrients, and water) from fecal sludge, ideally at the neighborhood level, to limit transport costs for fecal sludge. This includes efforts to co-process human waste with urban food waste or agricultural waste into energy and fertilizers.
The development of new business models for sanitation services that can be delivered safely and affordably to urban residents either by private sector entrepreneurs or local governments.
Tests of new technology and business models at the scale to serve the needs of hundreds of thousands to millions of people, primarily in low-income urban or suburban areas.
We have made grants against each of the first three bullets, as you can find in our grant fact sheets on the
Water, Sanitation & Hygiene
page. And tomorrow, as part of our World Toilet Day celebrations, we will announce new grant funding for a group of organizations to support the creation of sustainable sanitation services at scale, including mechanized emptying and proper fecal sludge management.
Our vision is that new technology, combined with a new way to organize the service delivery and management of waste processing, will provide safe and affordable mechanical emptying for up to a million people. We expect that reorganizing the market with the introduction of regularly scheduled de-sludging and the management of effective "composting" (drying beds) by the private sector will bring current cost of latrine emptying down from $50-100 per housing compound to an initial target of $25.
Further improvements with the introduction of new equipment could bring the price down further to $10, a price point that should effectively displace manual emptying and provide hundreds of manual emptiers with better jobs as skilled sanitation workers who don't have to risk their lives to make a decent living.
We think that reinventing the way latrines are emptied, and fecal sludge is processed into energy and nutrients at the neighborhood or community levels, is a key part of making a business out of sanitation. Sanitation businesses that provide a decent, dignified, and safe employment for entrepreneurs like Patrick Mburu, and safe and affordable services for his customers.
++++++++
Note by moderators: This post was made by a former user with the login name rosalyn who is no longer a member of this discussion forum.
You need to login to reply
Time to create page: 0.408 seconds
DONATE HERE