SOIL News (Haiti): various newsletters and other news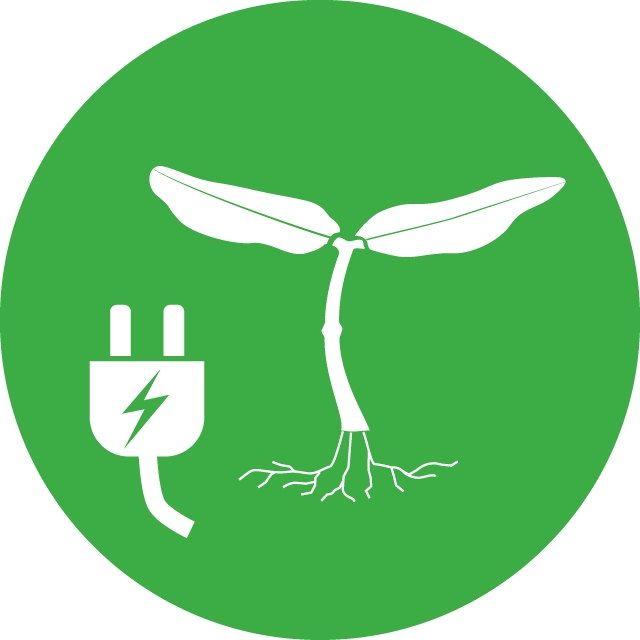 SOIL Wins the UNCCD Land for Life Award to Support Soil Regeneration and Sanitation in Haiti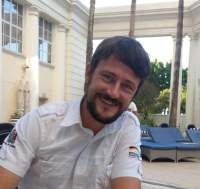 18 Jun 2012 17:28
#1682
by

tmsinnovation
SOIL - a SuSanA partner - wins first place in the UNCCD's Land for Life Award and will receive $40,000 to support development of an integrated agricultural livelihood learning center and demonstration farm located near Cap-Haitian, Haiti.
Cap-Haitien, Haiti: – SOIL (Sustainable Organic Integrated Livelihoods), a leader in ecological sanitation, is proud to announce that they have won first prize in the UNCCD Land for Life Award 2012. The United Nations Convention to Combat Desertification (UNCCD) developed the Land for Life Award to recognize initiatives that help secure the health and productivity of soil for the well-being of present and future generations. Selection criteria for the Land for Life Award included outstanding sustainable land management practices, enhancement or regeneration of lands leading to improved soil health, fertility and yield, reduction or mitigation of land degradation and the negative effects of drought in the drylands and creative policy measures fostering sustainable land management, soil regeneration, or drought mitigation through soils enhancement. This was the first year the prize was awarded.
SOIL's Uses Ecological Sanitation to Support Soil Regeneration and Improve Public Health:

"Sanitation is seldom considered with regards to sustainable land management, but with over 250,000,000 cubic meters of nutrient rich human wastes being discharged into the environment on an annual basis, it is time that scientists and policy makers begin to consider the management of human wastes as an important driver in the development of global land management strategies." – Dr. Sasha Kramer, SOIL Executive Director
To read the full article have a look here:
http://www.oursoil.org/press-release-soil-wins-the-unccd-land-for-life-award-to-support-soil-regeneration-and-sanitation-in-haiti/
The text above was sourced from the above link.
Congratulations to the SuSanA partner SOIL for winning this award!!
Read more about this award from UNCCD here on the UNCCD website:
www.unccd.int/en/media-center/MediaNews/...aspx?HighlightID=105
By the way, another SuSanA partner was mentioned in the awards:
Two organizations received special mention for their achievements from the Jury: DeCo! a social enterprise in Ghana selling high-grade fertilizer to farmers made from compost, and the Wand Foundation, an organization which helps farmers in the Philippines reclaim their land from usurious lenders and increase its productivity, also through fertilizer from ecological sanitation.
So, well done to WAND as well!
---
Trevor Surridge
Sanitation Advisor
GIZ Water and Sanitation Program
German Development Cooperation

GIZ Water Programme office
Chaholi Rd. No 5, Rhodes Park
Private Bag RW 37x
Lusaka, Zambia
The following user(s) like this post:
christian.rieck
,
Marijn Zandee
You need to login to reply
Re: SOIL Wins the UNCCD Land for Life Award to Support Soil Regeneration and Sanitation in Haiti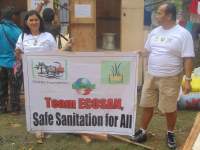 20 Jun 2012 21:12
#1700
by

Elmersayre
Congrats to SOIL. Congrats to WAND too, for the "special mention" in the Land for Life. Re-using human waste for agriculture is the next breakthrough this century and beyond.
---
Elmer Sayre
Water, Agroforestry, Nutrition and Development Fdn.
Libertad, Misamis Oriental
9021 Philippines


This email address is being protected from spambots. You need JavaScript enabled to view it.
The following user(s) like this post:
tmsinnovation
You need to login to reply
Re: SOIL Wins the UNCCD Land for Life Award to Support Soil Regeneration and Sanitation in Haiti
21 Jun 2012 10:54
#1702
by

ndivine
Great Job and keep this up...We are thus leading towards to sustainable future...
You need to login to reply
Re: SOIL news (Haiti): Summary and overview of Haiti's first Sustainable Sanitation Conference 2012 (from newsletter)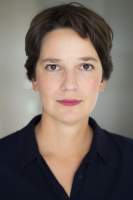 17 Jul 2012 13:22
#1924
by

CeciliaRodrigues
This post is copied from Soil's Newsletter.

Dear friends,
We are trying to be vigilant in sending a note each month on the 12th as our commemoration to the earthquake victims in Haiti, those who are still struggling to recover and those that were lost. The months fly by so quickly and sometimes it feels like so little has changed, and then I think back over the month that has seemed to disappear in a flash and I am amazed at all of the hurdles that have been overcome, small victories in a sea of ongoing suffering. Just as you have always been with us in times of need, you have also always supported is in our effort to create change where we are able, and we are so grateful. It is our hope that these monthly newsletters will remind you that you can make a difference.
Last month we had some amazing successes: from cooking up our first delicious cabbages from the experimental garden, to hosting Haiti's first Sustainable Sanitation Conference, attended by over 50 organizations. We continued to provide sanitation services to earthquake victims still living in camps two and half years after the earthquake, using the compost generated from these toilets to begin to restore the land at our composting site in the middle of the Port-au-Prince dump and in gardens and farms around the country. Our nursery and fish ponds in Cap-Haitien are flourishing and new household toilet models are being tested in the community of Shada. We were honored to receive the first Land for Life award from the United Nations Convention to Combat Desertification, and look forward to using the funds to expand our land rehabilitation efforts. Bobo and I are home safe from Africa and we are enjoying having the whole team reunited. We can't thank everyone enough for your love and prayers during that difficult time.
So today, as each month on the 12th, we ask that you take a moment to remember Haiti, both the ongoing suffering and the impressive victories in the face of struggle. Thank you for all you have done to support positive change in Haiti. We will continue to work to ensure that your efforts and sacrifices are used to assist and empower those who need it the most.
With love from Port-au-Prince,
Sasha
We ask you to please consider sharing in our commemoration of the earthquake in Haiti by signing up for a monthly donation, even a small contribution can go a long way. If you cannot donate at this time, you can show your support by joining us on Facebook, we love knowing that you are with us in spirit.
Read more:
Haiti Sustainable Sanitation Conference 2012 - An Overview of Presentations and Findings:
www.oursoil.org/sustainable-sanitation-c...ummary-and-overview/
National Geographic reports on SOIL's Land for Life Award:
www.oursoil.org/national-geographic-soil...land-for-life-award/
Experimental Garden Success - Cabbages thrive in SOIL compost:
www.oursoil.org/experimental-garden-success/
Want to know how to use a SOIL EcoSan toilet? Learn the 11 Steps!
www.oursoil.org/the-11-steps-to-using-a-urine-diversion-toilet/
---
Programme Officer at GIZ - Sustainable Sanitation Programme
and the SFD Promotion Initiative
www.sfd.susana.org
You need to login to reply
Re: SOIL News (Haiti): various newsletters and other news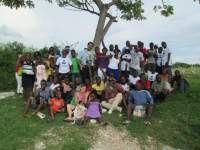 18 Feb 2013 20:43
#3517
by

SOILHaiti
Dear Friends and Supporters,
Lots of news from the SOIL team this month. The first thing on all of our minds this week is
the departure of Nick Preneta, SOIL's Operations Director
. After three incredible years of hard work and dedication, Nick left Haiti a few days ago. Nick will be sorely missed, though he will continue to support SOIL from the mountains of Oregon.
As the teams in Port-au-Prince and Cap-Haitien are settling into the new year, SOIL has some great updates and milestones to share with you. Following our partnership with Trees, Water and People, it is SOIL's goal to plant 10,000 trees in northern Haiti during the first half of 2013. Last week, we took our first big step toward achieving that goal when
we planted 800 trees with help from the Boy Scouts of Haiti
.
In Port-au-Prince we have sold over 10,000 gallons of our rich, organic compost, and we continue to improve and revolutionize our composting waste treatment site in the Trutier dump, showcasing the power of transformation with a land rehabilitation project nourished with SOIL compost. The
experimental pepper gardens at our Penye agricultural research center are flourishing
, with the final of three harvests completed in late January.
Even in times of change, SOIL continues to move forward, dedicating our time and efforts to our programs and our mission, continuing to bring safe and dignified sanitation to thousands of people throughout Haiti, and promoting new agricultural projects designed to stabilize Haiti's damaged environment.
We hope that those of you who have supported us over the years will take a moment to look over our newly released
Annual Report
. As ever we are grateful for your contributions and support and thank you for continuing to believe in the potential for change.
With Love from Haiti,
The SOIL Team
To make a donation to SOIL visit our
website
or mail a check to:
SOIL
124 Church Rd
Sherburne NY 13460
More SOIL News:
Or check out the full list at
www.oursoil.org/blog/
Support SOIL:
Do you have a digital camera or computer equipment that you'd like to donate?
We're always looking for these items on our wishlist!
Make a contribution today at
www.oursoil.org
The following user(s) like this post:
tmsinnovation
You need to login to reply
Re: SOIL News (Haiti): Newsletter for February, 2013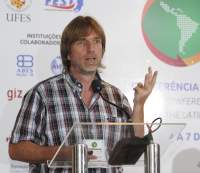 19 Feb 2013 11:22
#3520
by

christoph
Hi "soil Haiti",
thanks for the newsletter. I did pick the chat with Peter Morgan, as I did never met him and I was interested to hear him talking.
As there is so much information always and it is easy to miss ... even you point it out in your newsletter... I would stress that I enjoyed the chat very much. For those who don´t know Peter, it is nice to get him "to know" ..and Sasha as well. So I wanted to stress, that the chat is a video
video
But the main point is, that the chat covers very nicely anything from pit latrine content sanitizing (pelletizer) to urine transformation (struvite) and talks about the composting of fecal material (I missed a commentary about the hygienic security – thermal composting and all that stuff) and the advances that brought the flush toilet making clear that it is not viable solution for all people. So a video which could be very nicely used for an introduction to possible ways to solve to sanitation needs.
Yours
Christoph
The following user(s) like this post:
muench
You need to login to reply
Time to create page: 1.597 seconds