Project Assistant SuSanA Secretariat Germany - Deadline for response: Feb 28, 2017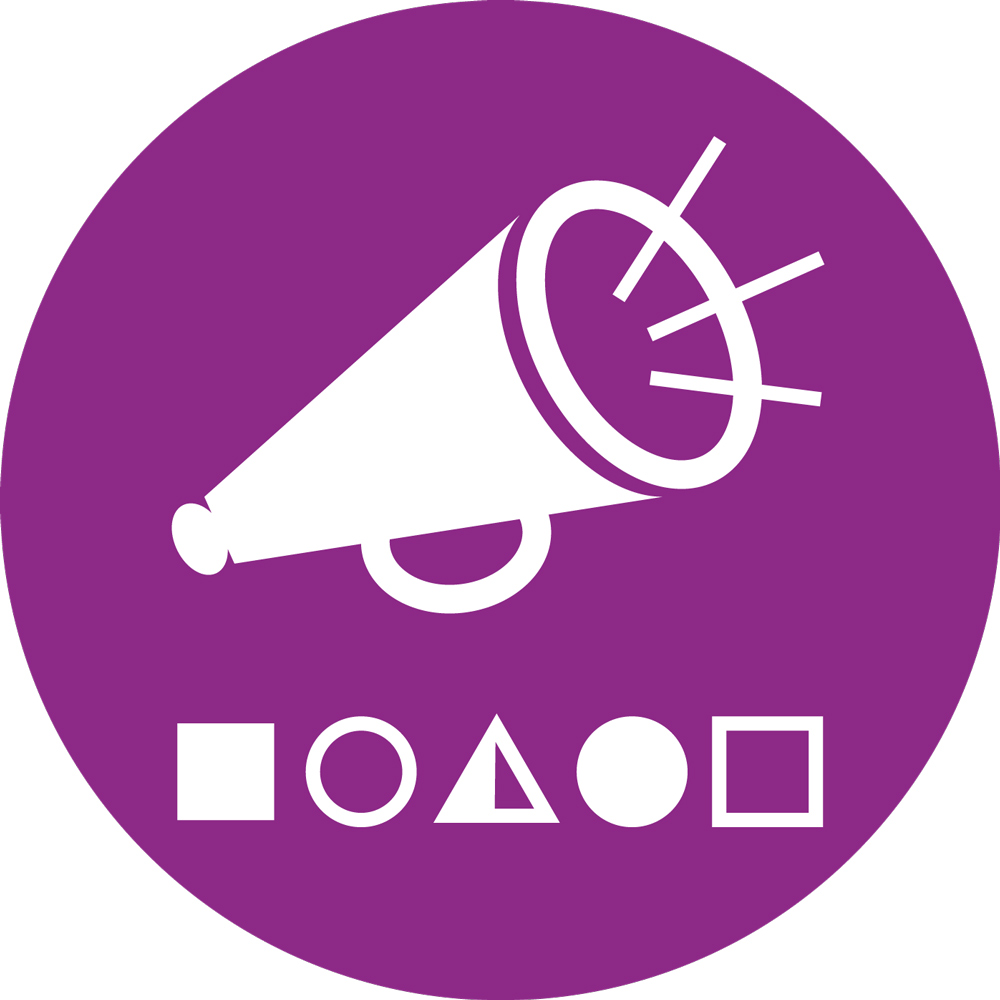 Project Assistant SuSanA Secretariat Germany - Deadline for response: Feb 28, 2017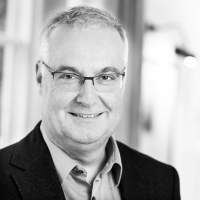 15 Feb 2017 19:59
#20455
by

sreuter
To support the SuSanA secretariat hosted by GIZ, BORDA will assign a contracted position. The position provides additional capacities to the SuSanA secretariat and is related to a grant from the Bill & Melinda Gates Foundation that has the aim to strengthen and further develop the Sustainable Sanitation Alliance.
Background
BORDA [Bremen Overseas Research & Development Association] was founded in 1977 as a civil society expert organization by urban planners, architects, engineers, industry, social scientists and cultural activists.
Collaborating worldwide with more than 100 organisations, we are committed to making the transition towards liveable and inclusive cities offering disadvantaged urban populations access to essential public services such as energy, sanitation, solid waste management, and water.    
We are active in 20+ countries in Latin America and the Caribbean, Asia and Africa. 
We support holistic approaches on policy formulation, participative urban planning processes and infrastructure development. In this respect, we design and implement innovative system packages together with our partners, foster capacity development at the local, national and international level, and facilitate dialogue between civil society organisations, communities, government entities, the private sector, scientific institutions, and international organisations.
The Sustainable Sanitation Alliance (SuSanA) was formed in 2007 in order to coordinate efforts for the United Nations International Year of Sanitation in 2008. A vision of sustainable sanitation systems has been laid out through the SuSanA vision document, to which all members of the alliance have agreed to. The Alliance has grown from its initial twenty partner organisations to consist today of over 280 partner organisations and over 7500 individual members, with an extensive open online knowledge platform (
www.susana.org
and
www.forum.susana.org
) including a comprehensive and intensively used library. The Deutsche Gesellschaft für Internationale Zusammenarbeit (GIZ) GmbH sector program "Sustainable Sanitation" is commissioned by the German Federal Ministry on Economic Collaboration and Development and hosting the secretariat function since SuSanA's beginning in 2007.
SuSanA is a recognised sanitation knowledge and communication resource with its strength being its neutral nature whereby people, from all parts of the world and from a wide range of backgrounds and institutions, can exchange freely without organisational barriers on sanitation-related topics on an online platform and within SuSanA's working groups and task forces. SuSanA is putting the idea of the SDGs into practice, when it connects actors not only within the sanitation sector, but also systematically creates links with other relevant sectors, like health, education, cities – thereby helping to identify and create synergies, through collaborative projects and a range of activities. Using and improving the tools provided by the SuSanA online platform helps a variety of synergistic programs, categories and activities to improve our knowledge on sustainable sanitation systems and how to put them into practice.
The Bill & Melinda Gates Foundation has since 2012 financially contributed to the network and platform via two grants to the Stockholm Environment Institute (SEI). These investments have contributed significantly to the growth of the SuSanA Discussion Forum while at the same time improving the quality of services of the SuSanA Platform as a whole, which includes the Forum, library, project database, SuSanA's wiki-type pages, Wikipedia, and SuSanA's Working Groups. SuSanA houses large amounts of material from its partners and also the majority of knowledge products from the Gates Foundation WSH portfolio.
The project
The Stockholm Environment Institute is the main grantee of a 3-year project funded by the Bill & Melinda Gates Foundation entitled 'Supporting sustainable sanitation through knowledge management and collaborative action within SuSanA'. The project focuses on continued development and establishment of the SuSanA Platform relating to sector participation, curated knowledge management content and organizational sustainability, with the overall objective to improve the effectiveness of the SuSanA Platform as a knowledge management resource that promotes increased collaboration, peer-exchange and information-sharing within the WSH sector, and to support the long-term sustainability of the Platform.
The project is designed to build on SuSanA's intrinsic features:
a) Collaborative action within an alliance of those committed to sustainable sanitation
b) Effective knowledge management practices which makes information more accessible
c) Peer-to-peer learning through experience sharing
d) Effective incorporation of key international organizations working in the WSH sector.
The project aims to increase the active engagement of members with the SuSanA Platform by delivering a range of outputs, leading to three main outcomes.
Outcome 1
: Improved use of SuSanA Platform by identified target groups, through a clear communications plan and platform improvements.
Outcome 2
: Demonstrable improvements in the impact that the use of the SuSanA Platform has on members' work in sanitation.
Outcome 3
: Strengthened governance and institutional sustainability of SuSanA as reflected in an operational plan that includes a plan for funding the budget needed to assure the future of SuSanA
Field of activity
The main task area is to support the SuSanA Secretariat in the further development and maintenance of the online platform as well as the inputs from partner organisations and WGs. This includes assisting the work surrounding the interface between the grant of the Foundation and the SuSanA secretariat.
The position includes, in particular, the following tasks:
- Moderation of posts on the SuSanA discussion Forum
- Support further development of the SuSanA thematic discussion series format
- Assist WG leads in activating WG members to more effectively use the SuSanA platform and coordinate inputs from WG members
- Assist WG members with the production of joint articles in the SuSanA WG Wiki and gardening of the SuSanA WG Wiki
- Assist partner organisations to share knowledge via the SuSanA partner profiles (uploads to library, insert projects into project database, insert events into the event calendar etc.)
- Assist with integration of existing project websites into the SuSanA platform and the integration of SuSanA feeds into external websites
- Support the implementation of modifications to the SuSanA platform derived from the User Experience Study and Marketing Study
- Editing Wikipedia articles on relevant topics
- Monitor and report on SuSanA's usage with web analytics
- Support the yearly monitoring of KPIs (key performance indicators) and reporting to the Secretariat
- Assist partner organizations in setting up webinars anchored in the SuSanA platform
- Assist in the work surrounding the interface between the grant of the foundation and the SuSanA secretariat and SuSanA Core Group
Desired Profile
- University degree in a relevant subject (e.g. environmental science, social science, business management, environmental engineering, geography or related subjects)
- Knowledge/expertise in sustainable sanitation (at least 2 years' experience following university)
- Knowledge and passion about SuSanA desirable
- Work experience in a developing country would be an advantage
- Experience in knowledge and network management
- Sound knowledge of standard Office applications such as Word and Excel
- Experience with digital discussion forum content management
- Good overview and grasp of web-based media platforms, help desks, forums, etc.
- Social competence and ability to work in a team
- Excellent communication skills (written and oral)
- Fluency in English
- Proficiency in German, Spanish or French desirable
Duration of contract:
March 2017 to October 2019. (optional 4 or 5 working days per week). There is also some level of flexibility in terms of working from home and the office. The contract is subject to a 2-year contract extension by the funder in September 2017.
Location:
The position is Eschborn-based in the Frankfurt area. Several four or five days stays in Bremen will be required.
Contractor:
BORDA (Bremen Overseas Research & Development Association)
Please send your CV and motivational letter by latest Feb 28, 2017 to:
Christiane Junkert
Head HR
BORDA
Am Deich 45
D-28199 Bremen
Germany
This email address is being protected from spambots. You need JavaScript enabled to view it.
---
BORDA

Stefan Reuter
Managing Director

fon +49.421.4089 5220
mob +49.170.380 5976

web facebook twitter

Bremen Overseas Research and Development Association

BORDA e.V. Am Deich 45, 28199 Bremen, Germany
The following user(s) like this post:
muench
You need to login to reply
Re: Project Assistant SuSanA Secretariat Germany - Deadline for response: Feb 28, 2017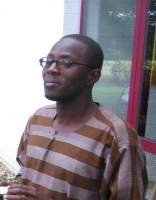 21 Feb 2017 11:54
#20544
by

Mwesige
Must the candidate be living in Germany at the moment or even international applicants are encouraged?

Thank you,
Gerald
You need to login to reply
Re: Project Assistant SuSanA Secretariat Germany - Deadline for response: Feb 28, 2017
21 Feb 2017 13:13
#20547
by

muench
As far as I know (but I will double check with BORDA and SEI on this): The applicant should have a work permit for Germany, which means anyone from within the European Union can apply (good thing that Great Britain is still part of the EU!

). As this is a relatively junior level position, it would not be worth the effort to get a work permit for someone who is from outside of the EU.
Edit on 22 Feb 2017:
I've checked this with Stefan (BORDA) and Arno (SEI) and they confirmed that what I had written above is correct.
---
Community manager and chief moderator of this forum via SEI project ( www.susana.org/en/resources/projects/details/127 )

Dr. Elisabeth von Muench
Independent consultant in Brisbane, Australia


This email address is being protected from spambots. You need JavaScript enabled to view it.

Twitter: @EvMuench
Sanitation Wikipedia project leader: en.wikipedia.org/wiki/Wikipedia:WikiProject_Sanitation
E-mail me to get involved:

This email address is being protected from spambots. You need JavaScript enabled to view it.



You need to login to reply
Time to create page: 0.587 seconds