Sustainable Sanitation Alliance receives grant of $2.7 million to further develop its global knowledge platform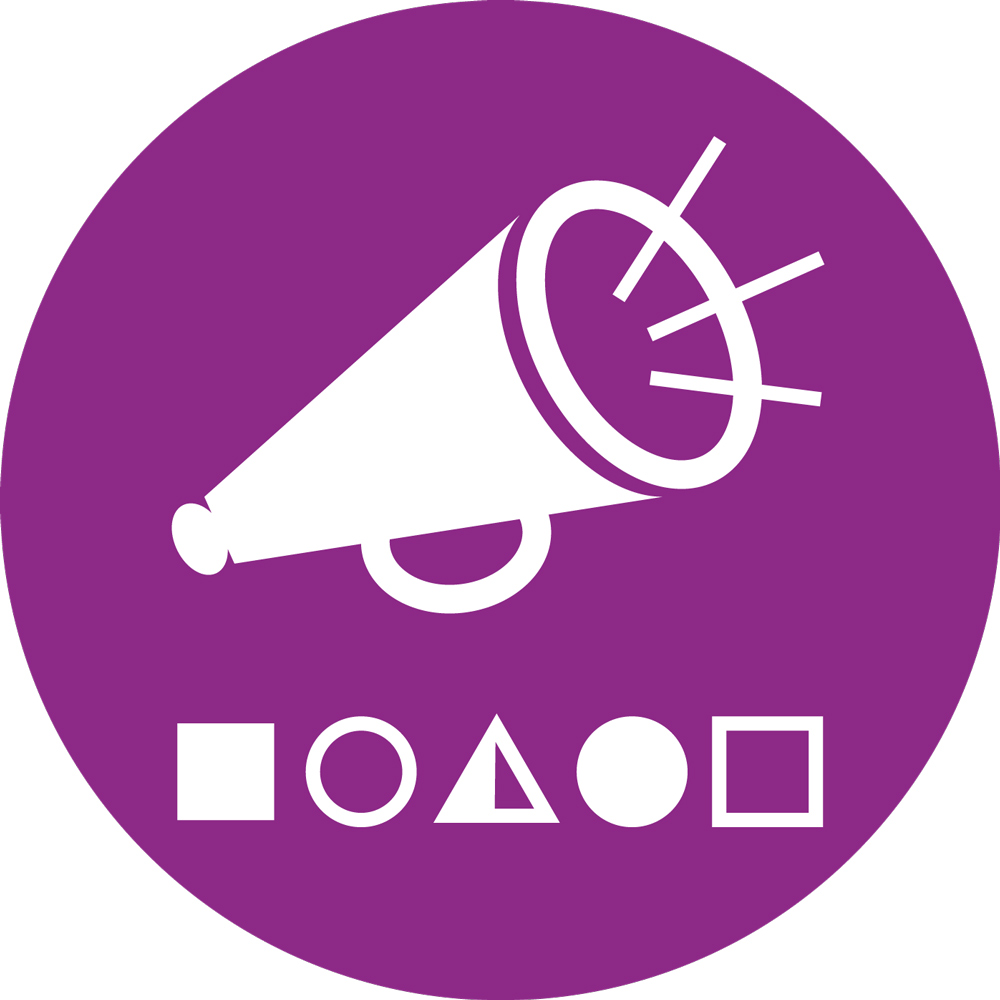 F H Mughal
Re: Sustainable Sanitation Alliance receives grant of $2.7 million to further develop its global knowledge platform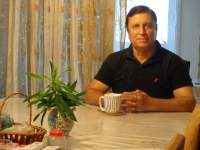 26 Jan 2017 05:47
#20229
by

F H Mughal
Dean's post is interesting. I'm expecting Elisabeth's comments on the post.
Marijn's point is also valid. Library is almost in the background - not visible.
I think, the resources available in the library should be made more visible.

F H Mughal
---
F H Mughal (Mr.)
Karachi, Pakistan
You need to login to reply
goeco
Re: Sustainable Sanitation Alliance receives grant of $2.7 million to further develop its global knowledge platform
26 Jan 2017 07:23
#20232
by

goeco
To use Marijn's comments to emphasise my point:

A web library is a collection of information resources, but to the surfer who has limited time to become informed, such resources are only useful as cited references. If I want to know about "urine as a fertiliser", I don't want to read The 5th International Dry Toilet Conference 2015, or Terra Preta Sanitation Volume 1. Then, there are gems of knowledge available in the forum on "urine as a fertiliser", but sifting these from the floc is tedious. On the other hand, a good wiki has had the sifting already done, and offers the information along with cross references to related information, while also citing the library articles and forum posts that support the information provided. The reader can delve deeper with one click, and choose the browse route, or alternatively perform a search.
According to wikipedia, a curator is a content specialist. Its one thing archiving content, but one needs a good understanding of the content to curate it and mould it into a form accessible to users. Skilled human curators require resourcing.

cheers
Dean
The following user(s) like this post:
DianeKellogg
You need to login to reply
DianeKellogg
Re: Sustainable Sanitation Alliance receives grant of $2.7 million to further develop its global knowledge platform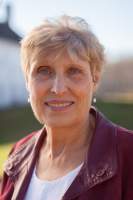 26 Jan 2017 19:03
#20240
by

DianeKellogg
I came to sanitation as a second career, and was looking for a way of getting to know the field without having to earn another degree. Not possible on SuSanA (yet). I've come to appreciate the importance of scientific accuracy, but I long for SuSanA to come to appreciate the importance of communicating information in a more succinct way. More readable and accessible.

I say this to echo what several others have called for--good, reliable information that takes less time to (a) find and (b) read.
---
Diane M. Kellogg
Bentley University Management Department
Partner, Kellogg Consultants
The following user(s) like this post:
muench
You need to login to reply
Re: Sustainable Sanitation Alliance receives grant of $2.7 million to further develop its global knowledge platform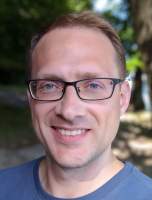 27 Jan 2017 15:56
#20259
by

JKMakowka
goeco wrote: A global knowledge platform doesn't require constantly updating to the latest software with more and more bells and whistles. What is required are the human resources to cajole participants into action. Complacency is the biggest issue, this is not addressed by software. The current forum is working for those who actively participate, and the latest model won't improve participation. What I have experienced is that 99% of my technical questions go unanswered. They are either not getting to the right people, or those people can't be bothered answering. Unless the participation bar is raised beyond those regulars who sometimes end up sounding like a cracked record, then progress will not be made.

I've said this before, a forum just gives the opportunity for people to put their views forward. The next (and most important) step is to condense those views into knowledge within a relational database such as a wiki. The Susana wiki is an abject failure and it is obvious why. Elisabeth works tirelessly on this forum and on wikipedia, to improve knowledge and make information resources available to all. That kind of approach is what needs to be resourced, not expensive web developers that instill security fears in the client (hey this is just a forum!) while offering the latest and greatest that will need updating next year. The focus needs to be on the users, not the software service providers.

Dean
Ease of access, especially also through easy use of mobile clients does increase the chance of the right person seeing your question though. Of course it will not magically solve all the issues your are mentioning, but its part of the way. Relatively speaking these software improvements are also not that expensive.
Concerning the need for curation and condensing information... well yes, but for that you basically need paid staff and the results usually end up rather medicore. In theory such a wiki sounds great and the Wikipedia is useful to some extend in its limited fashion, but I think the strength of SuSanA is rather that of a communication platform. Instead of offering limited condensed information it is rather about discussions and utilizing the 'hive mind', i.e. ask a question and together you might come up with a good solution. But I agree we are not fully there yet...
---
Krischan Makowka
Microbiologist & emergency WASH specialist
The following user(s) like this post:
muench
,
Carol McCreary
You need to login to reply
goeco
Re: Sustainable Sanitation Alliance receives grant of $2.7 million to further develop its global knowledge platform
28 Jan 2017 00:29
#20262
by

goeco
Arno, could you please tell us what percentage of the $2.7 million is to be set aside for web platform development?
Ease of access is important, I have no issues with that, it is low cost.
Yes, having the skills to pull out the gems from discussions and present them succinctly and topically would mean resourcing better than mediocre curator(s). Suggesting that this is unlikely might be seen as a "glass half full" attitude. I fully agree that the forum serves as a communications platform with minds getting together to solve issues. I often see cutting edge solutions coming from this forum, but yet these solutions are not then extracted to become a cited reference in an article on the subject. These gems produced through collaboration get lost to the forum because staff are not resourced to do so. I'm not suggesting using the dysfunctional susana-akvo wiki, but resourcing WikiProject Sanitation to keep Wikipedia updated, as resources get added to the library and forum discussions are concluded.
Using "Urine as a fertiliser" example again, the relevant wikipedia page would currently be "Reuse of excreta". Because that page doesn't even state what NPK content is in urine, we get uninformed discussion in the forum like
here
resulting in misleading statements like "more than 60% of excreta phosphorous is supposed to be in the urine." and "Urine is a complete fertiliser and rich in P". Because wikipedia is not yet a complete reference, we can turn to the Susana library and search for what we want, but really the issue is that sanitation articles in wikipedia do not yet reflect the knowledge available in the library and forum. Gems like "urine is very high in nitrogen (can be over 10% in a high protein diet), low in phosphorus (1%), and moderate in potassium (2-3%)" and "nitrogen content in urine is related to quantity of protein in the diet".
WikiProject Sanitation hasn't been resourced sufficiently to date. Wikipedia is an ever-evolving resource of referenced information and content should reflect our full and current knowledge on sanitation. A curator would extract that knowledge from the forum and library and make it available in Wikipedia.
cheers
Dean
You need to login to reply
arno
Re: Sustainable Sanitation Alliance receives grant of $2.7 million to further develop its global knowledge platform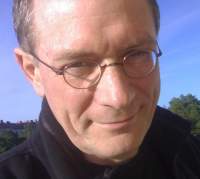 28 Jan 2017 02:43
#20263
by

arno
Hi Dean
Website improvements will be carried out following the UX (user experience study) which will be repeated following these changes to determine the positive impacts. Those two activities are relatively small investments totaling about 5% of the budget. The content work is much more time consuming and this is where the real improvements will be made. Moving residues of knowledge from the Forum to Wikipedia is a good model as you described. But I think the real strength of SuSanA will be to make better use of the 13 Working Groups and their Thematic Areas. Here we pull together active members together to update state of the art fact sheets, collaborate on publications and combine forces to further develop the KM agenda for specific topics. Thematic discussions with webinars and Forum exchanges linked to the WGs with active moderation will help stimulate this further.

Central to this will be studying the stakeholder market to find out what their KM and networking needs are, creating then a communications strategy and implementation plan to engage a larger percentage of the continuously membership which will mean content geared around this plan.

The third activity will be an assessment of organisational and funding alternatives to ensure that SuSanA retains a sustainable future.

Regards
---
Arno Rosemarin PhD
Stockholm Environment Institute
Linnegatan 87D, Box 24218
10451 Stockholm, Sweden


This email address is being protected from spambots. You need JavaScript enabled to view it.
The following user(s) like this post:
goeco
You need to login to reply
Re: Sustainable Sanitation Alliance receives grant of $2.7 million to further develop its global knowledge platform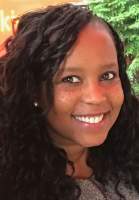 01 Mar 2017 11:42
#20699
by

Doreen
Dear Colleagues,

Please find attached the presentation about the grant made at the 23rd SuSanA Meeting at IIT Madras in Chennai, India. This was a very well attended SuSanA meeting with over 150 participants.

Overall the presentation recieved positive response. Main discussions centred around how best SuSanA can increase participation in the south and how SuSanA partners and members can contribute to the outcomes of the grant.
We also discussed on ways to ensure that the francophone countries have access to SuSanA.

All the presentations and the livestream recording will be uploaded in the SuSanA website soon! I will make a post once all the documents are available.

Many thanks and best regards

Doreen
---
Doreen Mbalo

Sustainable Sanitation Programme and Sustainable Sanitation Alliance (SuSanA) Secretariat
Advisor
Deutsche Gesellschaft für Internationale Zusammenarbeit (GIZ) GmbH
E

This email address is being protected from spambots. You need JavaScript enabled to view it.
This message has an attachment file.
Please log in or register to see it.
You need to login to reply
muench
Re: Sustainable Sanitation Alliance receives grant of $2.7 million to further develop its global knowledge platform
13 Apr 2017 22:51
#21231
by

muench
The video from Doreen's presentation about this grant* is now available here
at 48 minutes
into the video recording from the SuSanA meeting:
If you click on the link you will see Doreen's presentation followed by Esther Shaylor, followed by Alison Parker (Cranfield Uni collaboration) and a remark by Arne Panesar (GIZ).
The camera work at this event really was superb so if you have a few minutes to spare, I invite you to take a look, and enjoy seeing and hearing your fellow SuSanA members present!
Thanks to the SuSanA secretariat and whoever was involved in doing these videos for doing such a great job! All the presentations and recordings are available here:
www.susana.org/en/events/susana-meetings...sana-meeting-chennai
Regards,
Elisabeth
* Grant: "Supporting SuSanA and the broader Water, Sanitation and Hygiene (WASH) Community of Practice through an online platform", see on Page 1 of this thread for more details.
You need to login to reply
Time to create page: 0.518 seconds