Fecal Sludge Extraction and Disposal system in situ - solar/wind energy driven facility (Shijiazhuang Uni., China)
6324 views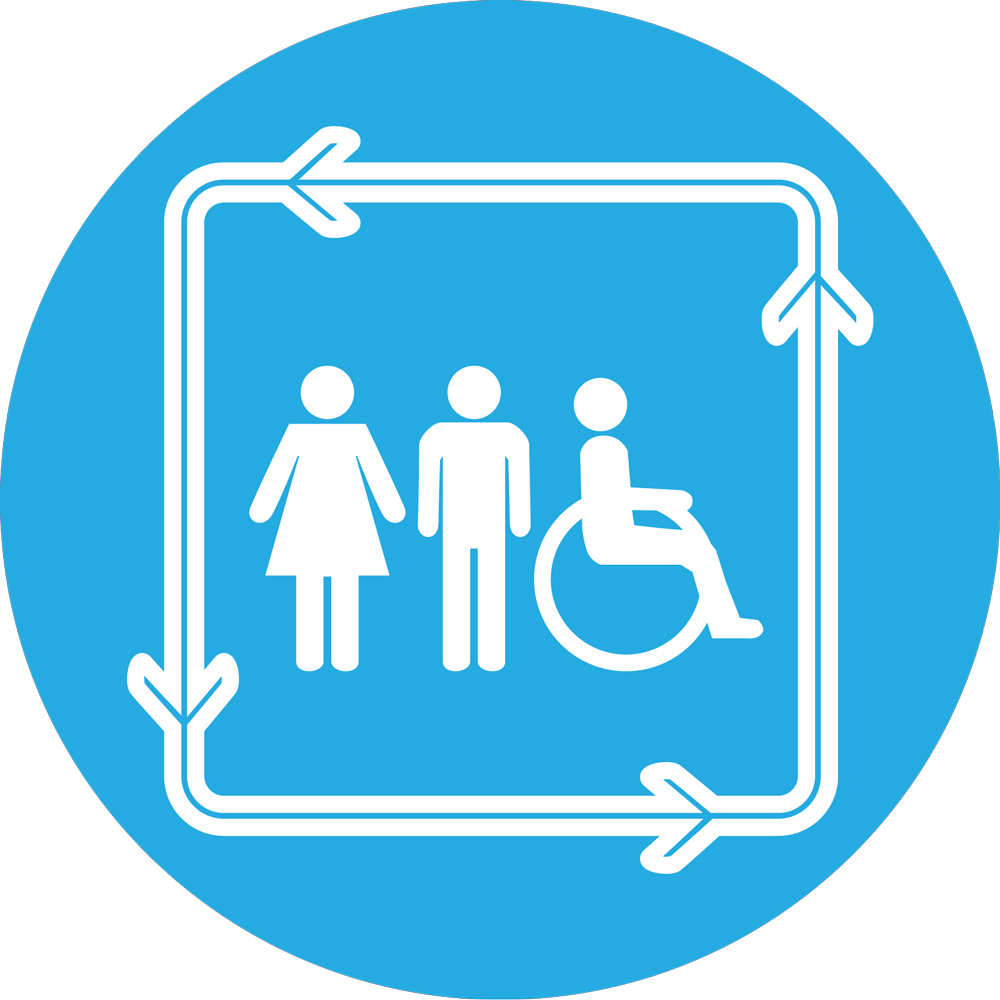 Fecal Sludge Extraction and Disposal system in situ - solar/wind energy driven facility (Shijiazhuang Uni., China)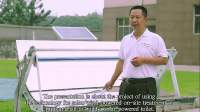 10 May 2013 18:09
#4371
by

sunnybreeze
Hi,
I'm Jing Ning, the PI of GCE7 grant "Fecal Sludge Extraction and Disposal system in situ" and I work at Shijiazhuang University of Economics/Beijing Sunnybreeze Technology Inc in China. As you can see from this list there are only two grantees in China from the list of 75 grants in total, and we are one of them:
www.susana.org/lang-en/research/funded-b...nda-gates-foundation
Below you find information about my grant and some results to date:
Title of grant:
Fecal sludge extraction and disposal system in situ
Subtitle:
a column-like solar/wind energy driven facility
Name of lead organization:
Shijiazhuang University of Economics
Primary contact at lead organization:
Jing Ning
Grantee location:
Shijiazhuang, China
Developing country where the research is being or will be tested:
China
Short description of the project:
Disposal human waste in situ by an column-like facility; Evaporation liquid from raw sewage powered by solar-thermal energy; remove pathogens by raising temperature over 140C; preferred on existing, inexpensive, practical, multi-disciplinary techniques and methods to solve the great challenge in limited term.
Goal(s):
The goal of this project is to design a new system for hygienic and adequate pit/tank emptying and extraction.
Objectives:
1) Suitable sunny areas / countries (cover ~0.8 billion@ 2.6 billion without sanitation)
2) Meet the "off the grid, inexpensive, recover resources and remove the pathogens"
Start and end date:
Phase 1: Nov, 2011 to Mar 2013 (edit on 9 March 2015: Phase 2: Oct. 2013 to April 2015)
Grant type:
GCE Round 7
Links, further readings – results to date:
Project website:
www.nowatertoilet.com/
Video about this project:
See here our Phase 1 report:
This attachment is hidden for guests.
Please log in or register to see it.
Current state of affairs:
Nothing to report
Biggest successes so far:
Human wastes processing is energy consuming work. It seems that any technique approach most likely practical in near future should be somewhat involving solar energy. we are on the right track and seeing a early morning light.
Main challenges:
reduce the cost of the system. A unit is serving for 5~6 people, cost should be about 800 US$ per unit.
And here are our plans for the Phase 2 if we get funding:
++++++++++++++
Application for Phase II Human Wastes Disposal System In Situ - A Waterless Toilet Including Mini Waste Processor
1. Idea:
Phase II proposes a waterless toilet with a complete Mini Waste Processor (MWP) that dries and sterilizes the human wastes in an automatic system. The liquid portion of the human waste is evaporated and the solid portion of the fecal sludge is heated in the evaporator/dryer/sterilizer of MWP. This unit removes the pathogens and transforms the waste into a dried form that is usable as a fertilizer.
The key technologies include:
(1) The previous deliverable, Phase I, was a proof of concept to demonstrate that solar power alone can dry and sanitize the raw sewage. The proposed solar thermal air blower (STAB) of Phase II is a more reliable, safer and lower cost way to transfer heat from the solar collector to the evaporator as high volumes of solar heated air rather than hot oil circulated under high-pressure is used as the heat transfer medium in the Phase II redesign. This simplifies the design as the hot air is used to directly dry the raw sewage.
(2) Phase II proposes an additional Mini Waste Processor that can dry and sanitize the raw sewage by solar heated air. The key idea is to use a Screw and Ball assembly with specially designed balls to that both move small quantities of raw sewage up out of the reservoir where they can be dried and sanitized the hot air from the solar collector. The proposed approach uses readily available levels of technology so that the equipment can be maintained and repaired in even the poorest countries.
Goals: (General)
(1) Pilot test for applicability at ~20 users-scale
(2) Suitable for sunny areas / countries (Toilets for ~0.8 billion of 2.6 billion without sanitation.)
(3) Fully meets the requirement for; off the grid, inexpensive, and removes pathogens.
Goals 2: (Design specifications for a 5-6 member family daily use)
(1) STAB (solar thermal air blower) peak power 4KW equivalent when sun is directly overhead at a minimum air temperature 150C measured at the solar collector.
(2) MWP (mini wastes processor) on sunny day
- Solid waste treatment capacity: ≥10kg/day, (remove pathogen/dewater/shaping)
- Liquid waste disposal capacity: ≥20kg/day, (evaporate all sewage)
(3) Lifetime ≥10years, Manufactures Price <$800USD(Ex-factory price when mass produced)
(4) Robustness; safety for children; easy operation; zero water consumption.
++++++++++++++++++
I look forward to getting your feedback.
Regards,
Jing Ning
Shijiazhuang University of Economics/Beijing Sunnybreeze Technology Inc
PR China
This message has an attachment file.
Please log in or register to see it.
You need to login to reply
Re: Fecal Sludge Extraction and Disposal system in situ - solar/wind energy driven facility (Shijiazhuang Uni., China)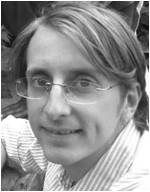 03 Oct 2013 14:18
#5873
by

KimAndersson
Dear Jing,
Thank you for sharing these very innovative concepts of your project of using solar power to process human excreta.

One of your initial objectives was to create a system for hygienic and adequate pit/tank emptying and extraction. What were the lessons you gained developing this technology for sludge management? In what contexts do you see your innovation being utilized? What steps are still needed to get this product on the market?

According to your post, you later decided to expand your project focus to include the user interface with a waterless toilet (or maybe better described as an extremely low-flush vacuum toilet, since it uses some water and pressure for cleaning). What was the reason for this change of focus? From the images you shared on your project it generally looks like very high-tech and expensive systems, especially since your system scale is targeted for 1-5 households. What are your strategies to reduce costs for initial investment and O&M?

Have you been able to continue develop the new prototype that you want to test, that uses solar thermal air blower (STAB)? What will the basic configuration of this system look like? Will it be possible to achieve this STAB system without any external energy input, besides the sun?

Looking forward to hear from you!
Best regards,
Kim
Kim Andersson
Stockholm Environment Institute
Postbox 24218,104 51 Stockholm, Sweden


This email address is being protected from spambots. You need JavaScript enabled to view it.
You need to login to reply
Re: Fwd: questions about your research project on forum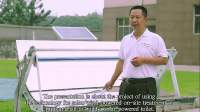 13 Jan 2014 17:25
#6982
by

sunnybreeze
Dear Kim,

Very sorry missed your question, I'd like to thank Elizabeth's reminder, which makes me share experience with you.

As you said, our initial proposal was to creat a system for hygienic and adequate pit/tank emptying and extraction. but 3 months later the Gates Foundation launches the new programs "Reinvent the Toilet," I realized that our proposal, even it is very successful, cannot solve the problem that raw sewage dispersal into the environment.
After talk with people of Gates Foundation, I decided to expand the project to meet the target of " off the grid, remove the pathgens, recovery resource and inexpensive."
We built prototype of solar thermal toilet (SST) in Jan~Jul 2012. The Version 3 is demonstrated in Reinvent the Toilet Fair (Aug, Seattle US).

After the Fair, We continually work on this project, the concept of the solar thermal air blower (STAB) is Version 4, In version 5, We find a new approaching. It is named "waterless toilet and inexpensive on-site waste processor" which is awarded phase II grant by Gates Foundation (size of grant: USD 350,000).

The new prototype had built and shipped to India for Reinvent the Toilet Fair II, March 2014.

I have few things on hand, and I'll more detail explan to you the new prototype next email, later this week or early next week.

Best,
Jing
You need to login to reply
Time to create page: 0.224 seconds
DONATE HERE