Sanitary Towel Initiative in Zambia by Maboshe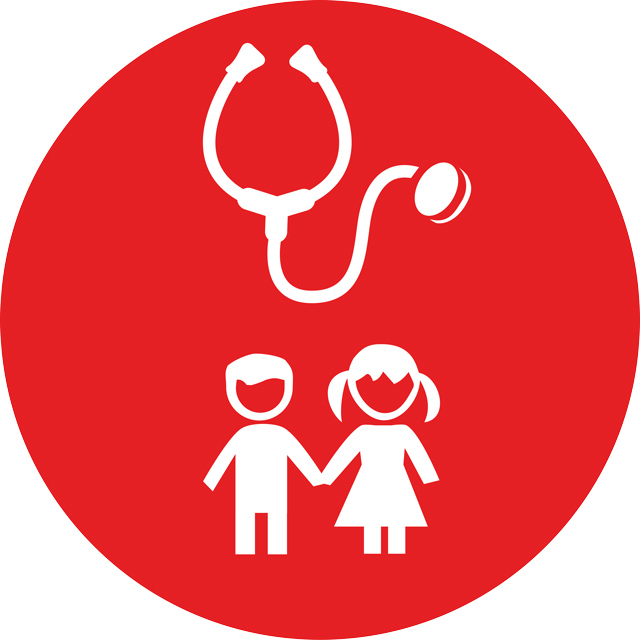 MABOSHE SANITARY TOWEL INITIATIVE (MSTI)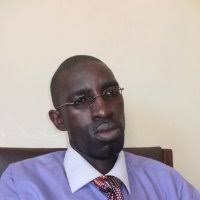 17 Sep 2018 18:05
#26111
by

Maboshe
Menstruation is one of the signs that show that a girl is turning into a woman, this occurs monthly. It is a major stage of puberty in girls. It's quite unfortunate that in rural areas of Mongu district in Zambia and in the 21st Century there are girls who cannot be able to gain access to sanitary towels.
Girls and women of all ages and mostly in the age of 10-19 years have resorted to use cow dung, which makes into a flat shape and hang it out on the sun to dry and others also use cow dung which is made into a powder after dried in the sun. They make several pieces of them so that they can be able to use them for about three (3) months. When they are on their period, they take the dried cow dung and place it on their inner wear and put some pieces of cloth on top of the dried dung. They said that the dung acts as a sponge and absorbs the blood when it passes through the cloth.
Girls do not only carry babies and buckets of water but they also carry the potential to bring social, economic and potential development. Enhance their potential by investing in girl child education.
Maboshe Sanitary Towel Initiative (MSTI) project under the Maboshe Memorial Centre (MMC) is embarking on its first ever outreach under the "Menstrual Hygiene Management (MHM) Program." The outreach will involve the donation of sanitary kits to school going girl children and Chilombola and interact with them through various lessons on Menstrual Hygiene Management (MHM).
During our visit to some of the Maboshe Memorial Centre (MMC) operation zones in rural district of Western province, Zambia looking at issues of Menstrual Hygiene Management (MHM), we find out that women and girls are using cow dung during menstruation because they cannot access proper sanitary wear. Traditionally, the issue of menstruation is a private matter that is not discussed openly. Many women prefer to hide the fact that they are having their period due to the stigma attached to it. A shocking revelation by rural women and girls about how they manage their monthly menstruation has sparked an outcry at the first-ever meeting. Girls and women from across all ages of the community were invited. Due to high sanitary costs and lack of resources, girls and women make pieces of cloths and cow dung to absorb the flow of their monthly menstruation.
For girls in school a quality high-school education can transform a girl's future, yet around the World many adolescent girls miss school or even drop out altogether for one simple reason menstruation. Our Many Zambian Schools in rural district we operate from lack the supplies and sanitation facilities girls need for managing their periods. Girls without adequate health care may feel discomfort or pain, shame, stigma and misinformation may discourage girls from attending school while menstruating and prevent schools from teaching healthy attitudes about menstruation. Many girls stay home to avoid being teased.
We have the power to make a difference in a girl child's life by providing training to a school girl child and the distribution of sanitary pads.
Maboshe Memorial Centre (MMC) under Maboshe Sanitary Towel Initiative (MSTI) on its ongoing Menstrual Hygiene Management (MHM) program is lobbying for support to equip school going girl children and Chilombola on how to make reusable pads to aid girl pupils as poor menstrual hygiene may cause stigma and ill health leading to school absenteeism and increased school drop-out rates.
Mary Nawa Mwiya (Not Her Real Name) 15years in grade 11 pupil from a named Secondary School in Mongu district was gripped with fears of menstruation when she first attended boarding school. There was only basic knowledge of maintaining good menstrual hygiene practices at the school. However, this can make girls to choice between succeeding and dropping out of school. Thus, Maboshe Memorial Centre (MMC) trying its best to bring on board donor partners who can be of help in addressing Menstrual Hygiene Management (MHM) to educate pupils, both boys and girls.
Maboshe Sanitary Towel Initiative (MSTI) through menstrual hygiene management is to ensure that women and girls can manage their periods in a way that is not only healthy, but that enables their full participation in school, work, and other activities and also helping girls from poor social economic backgrounds with a free pack of sanitary towels to reduce absenteeism from school which has the potential to enhance poor school performance. The project will go beyond free distribution of sanitary pads by carrying out Menstrual Hygiene Management (MHM) education giving girls and Chilombola in rural communities the building blocks to build their lives and their dignity.
There has been a challenge for girls who lack sanitary pads in rural areas with some of them often using unhygienic methods to take care of their monthly periods, others often missing school for 3 to 5 days every month during their menstruation because they lack sanitary pads. This means that a girl who is absent from school due to menses can miss up to two weeks of learning in every school term.
If poor attendance of girls in school is not addressed as a result of inadequate facilities that respond to girls' menstrual challenges, because most girls lack supplies to safely and hygienically manage menstruation. Zambia risks missing achieving the Sustainable Development Goal Number: -
• Goal 3: Ensure healthy lives and promote well-being for all ages.
• Goal 4: Ensure inclusive and quality education for all and promote lifelong Learning.
• Goal 5: To achieve gender equality and empower all women and girls.
• Goal 6: Ensure availability and sustainability of water and sanitation by all.
• Goal 8: Promote sustained inclusive and sustainable economic growth, full productive employment and decent work for all.
Maboshe Memorial Centre (MMC) feels that we have to break the silence and build awareness about the fundamental role that good Menstrual Hygiene Management (MHM) plays in enabling girls and women to reach their full potential in living a health life by promoting hygiene.
Therefore, menstrual hygiene is top on the agenda for the Maboshe Memorial Centre (MMC) because MMC prioritize girls' education. That is why MMC is doing everything possible to ensure the girl child remains in school, the Maboshe Memorial Centre (MMC) team wishes to extend its invitation to interested donor partners and persons to take part in making the program a success by way of partnering, donations and contributions in acquiring sanitary kits.
Issued by Patrick Maboshe
Executive Director
Memorial Centre (MMC)
+260979997382
Website: -
www.maboshememorialcentremmc.yolasite.com/volunteer.php
Facebook page: -
www.facebook.com/maboshememorialc
Twitter: -
twitter.com/mmc_office
You need to login to reply
Time to create page: 0.876 seconds