Article "Initiating De-colonisation of WASH sector Knowledge"
8604 views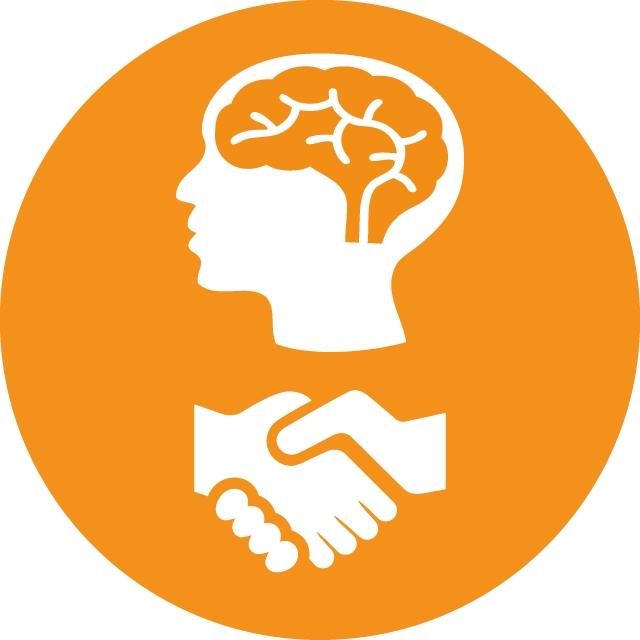 Re: Article "Initiating De-colonisation of WASH sector Knowledge"
30 Nov 2020 03:35
#31308
by

paresh
Dear All,
Came across this
interview
of Prof. 
Akosua Adomako Ampofo, (President of the African Studies Association of Africa) with Duncan Green (FP2P fame) that is relevant to our discussion here. Copying a few highlights to aid our own discussion
Decolonization and the Research System: The Academy has a huge way to go. I don't even know if it wants to decolonize. Universities are bureaucracies, increasingly corporatized, we are hiring vice chancellors to be like CEOs, paying them huge salaries to get research grants. This is true in Ghana just like in the UK – we are fighting for the rankings, and they are measured by grants, publications, citations, being on the news. None of those things address the key concerns of what you are teaching.
That makes it harder to decolonize, because you have to do the research that is 'cutting edge'.  There was some research in the US that found that most of the researchers who get the money were white. Initially they thought this was a racial issue, but when they looked closer they found no big difference according to the name of the researchers, for example. Instead, they found the difference was in what you were going to do your research on, and that researchers of colour were more likely to work on small community projects that looked at people's lives, whereas big research grants go on finding a cure for HIV/AIDS or massive regressions, not dealing with those human issues that are at the heart of decolonizing.
advice to supportive (old white) men: Just like with feminism, I would say step to the side or to the back. Allow the people for whom this is life and death to take the lead.... Support us financially, give credit where credit is due – there's power that comes with whiteness, and you have to acknowledge that. Say 'you don't need to invite me, I know this other person who would make an excellent lecturer
Regards
paresh
Paresh Chhajed-Picha
Researcher at Indian Institute of Technology - Bombay, India


This email address is being protected from spambots. You need JavaScript enabled to view it.

Twitter: @Sparsh85
Wikipedia: Sparsh85

Co-moderator of this discussion forum
with financial support from WSSCC (now SHF)
The following user(s) like this post:
Carol McCreary
,
sengel
,
Heiner
You need to login to reply
Re: Article "Initiating De-colonisation of WASH sector Knowledge"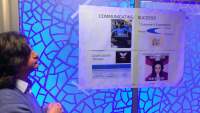 02 Dec 2020 09:31
#31328
by

dietvorst
Thanks Paresh,
Another nice quote from the interview:
The way in which capacity building is seen is very technocratic and Eurocentric in the sense that people all over the world have some of these 'hard skills', but they do them differently – we may write differently, for example, but the standard for a journal article, supposedly 'international, is really Eurocentric.  You're not only not recognized, but the 'northern researcher' then has their name on the report, puts it on their CV when they're applying for the next research grant. We should be looking for more money locally. There's a lot of money in Africa […] many of the big churches are extremely wealthy, are very good at raising money. 
There are two interesting conferences on themes related to decolonisation this week:
02 December - 26 February 2021 - [Hybrid Event]
Africa Knows! It is time to decolonise minds
, The Hague, the Netherlands and Virtual [50 euros registration fee]
Key note speakers include:
Dr. Chika Ezeanya Esiobu, author of  open access book Indigenous Knowledge and Education in Africa , "Deconstructing and Reconstructing the African's Mindset: Strategies, Platforms and Projected Impact."
Prof. Sabelo J. Ndlovu-Gatsheni, University of Bayreuth and founder of the Africa Decolonial Research Network (ADERN), "The Cognitive Empire in Africa: Knowledge, Consciousness, and Epistemic Freedom"
Prof. Erika Kraemer Mbula, College of Business and Economics, University of Johannesburg, Harnessing home-grown innovations for transformative change in Africa"
Prof Etienne Ehouan Ehile, Secretary General of the Association of African Universities, "The Association of African Universities: reflections on decolonizing minds"
3 - 4 December 2020 - [Virtual Event] - Online conference:
Imperial inequalities: states, empires, taxation and reparations
: An analysis of inequality stemming from imperialism and an exploration of reparation pathways [free]Organised by the Tax Justice Network, University of Sussex and University of GlasgowVery technical, but hopefully the two keynotes will be understandable for non-economists:
Vanessa Ogle, Associate Professor and Historian, University of Berkeley: 'Decolonisation is also a movement of money'
Ndongo Samba Sylla, Development Economist, Rosa Luxemburg Foundation 'Colonial Macroeconomics then and now'
Cor Dietvorst, Information Manager, IRC WASH
Cor Dietvorst
Information Manager
Programme Officer | IRC
+31 70 304 4014 |

This email address is being protected from spambots. You need JavaScript enabled to view it.

| www.ircwash.org
Skype cor.dietvorst | Twitter @dietvorst
The following user(s) like this post:
Carol McCreary
You need to login to reply
Re: Article "Initiating De-colonisation of WASH sector Knowledge"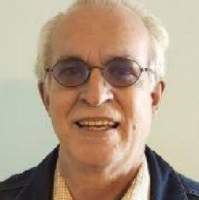 02 Dec 2020 17:19
#31331
by

reidharvey7734
Hi Paresh,
 
Please allow me to suggest that rather than looking at the color of one's skin, best would be to see what is in that person's heart.  I am an old white man but the developments of my work are intended largely for persons of color, who tend to be impoverished.  Yes, there has been colonialism in this post-colonial period, largely to do with resources being exported from poor countries, and returned as expensive, finished goods and services. 
 
What is needed is grassroots development, getting capacity building to the poor.  This approach may even be the best one in ensuring less corruption, by the nationals who are managers, who steel project resources, breaking the hearts and dreams of project participants. The colonial overlords of pre-1960s and independence, have largely been replaced by national elites who exploit the poor!  NB. The poor may never have had the opportunity to go to school, but they tend to be entirely capable! 
 
In many developing countries those educated are furious with their leaders that development has not been happening.  But who is to blame?  Let us forget about blame and start development!  The means of sustainable development have been largely unknown but best will be to focus on grassroots development, making use of those natural and human resources that tend to be abundant.  What is primarily needed is capacity building.
 
Reid
This message has an attachment file.
Please log in or register to see it.
You need to login to reply
Re: Article "Initiating De-colonisation of WASH sector Knowledge"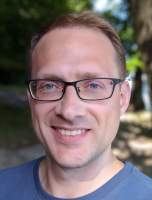 12 Jan 2021 14:15
#31471
by

JKMakowka
You need to login to reply
Re: Article "Initiating De-colonisation of WASH sector Knowledge"
01 Feb 2021 00:46
#31569
by

Elisabeth
Hi Kris,
Thanks for pointing out this podcast. It's called:
Rethinking Humanitarianism podcast: Decolonising aid
Episode seven of the Rethinking Humanitarianism podcast.
The podcast is about global health and the humanitarian sector, using MSF (Doctors without Borders) as an example.
It's clarified a few things for me and left me deeply confused about other aspects. I oscillate between thinking "how exciting, we can change things together" to "I don't want to work in the aid / humanitarian sector anymore as the power imbalance is too hard to ever resolve".
I encourage you all to listen to it and to keep thinking what all of this means for SuSanA and our employers (if you're working in an international development organisation) and how we can improve things.
Copied from the content description:
Over the summer of 2020, Black Lives Matter sparked a global conversation about race and inequality. We saw passion, energy, the tearing down of statues, and protests in the street.
The police killings of Breonna Taylor, George Floyd and several other Black Americans forced many around the world to look introspectively and critically at systemic power imbalances. The aid sector was no exception, with growing calls for it to be decolonised. 
But movements often falter when it comes time for policy change. Now comes the hard part for both the humanitarian sector and for its critics. How does this dialogue begin to move from slogans to actual change?
Co-hosts Heba Aly and Jeremy Konyndyk sit down with Tammam Aloudat, a Syrian doctor who is senior strategic adviser to the Access Campaign of Médecins Sans Frontières and one of the few people of colour in a senior management position within an organisation going through a very  public struggle with racism , to discuss dismantling colonialism in the aid sector.
Elisabeth
The following user(s) like this post:
Chaiwe
You need to login to reply
Re: Article "Initiating De-colonisation of WASH sector Knowledge"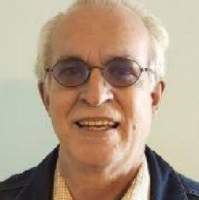 01 Feb 2021 14:28
#31571
by

reidharvey7734
Wow! Does this article signal a perceived need to revisit sustainability? "Initiating De-colonisation of WASH sector Knowledge."
Humanitarian implementers have been essentially told that there are no interventions that are sustainable, i.e., affordable to the poor, but is this true? E.g., water treatment and clean cook stoves are said to be beyond the means of the poor.
Posted in response to the article after it first appeared here was the presentation of the following link, presented month before last month, December 10th, in the online, U.N. Geneva Forum, *For the Poor, By the Poor, Safe Drinking Water and Clean Cookstoves*
drive.google.com/file/d/1CmLPCq6y2uzi16I...6Xk/view?usp=sharing
Importantly, it needs to be understood that the poor tend to be entirely capable of their own interventions of environmental health and development. The human and natural resources tend to be commonplace and all that is primarily needed tends to be capacity building. How else will goal no. 1 be achieved? No Poverty!
You need to login to reply
Time to create page: 0.305 seconds