Solar treatment of feces? - to treat feces with solar energy in order to kill the pathogens in the feces quickly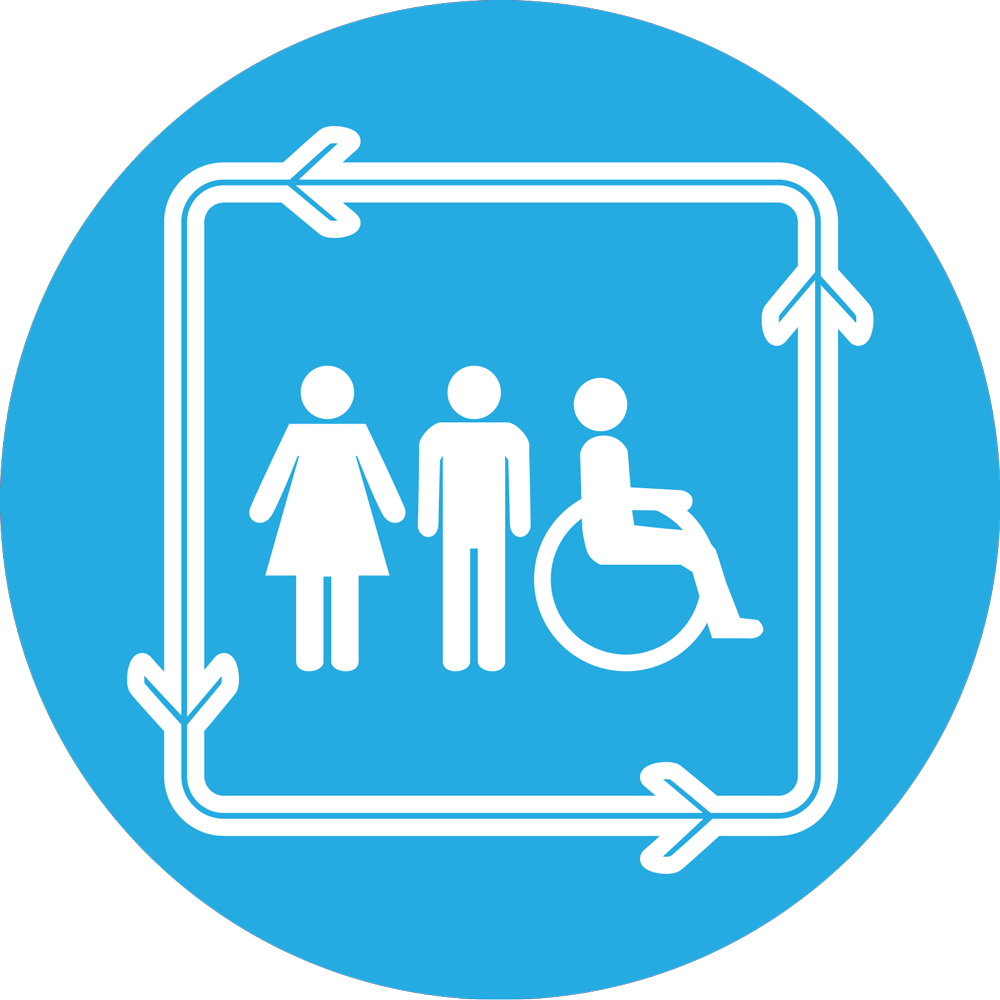 Re: Solar treatment of feces?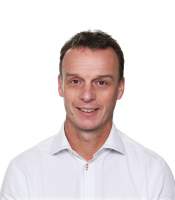 19 Feb 2018 09:37
#24126
by

jscheerer
Hello Thore,

related to the cost, please consider that this is the current cost of the whole system produced in Germany.
The Sani Solar concept is designed for local production and, if it would be feasible, the construction of the cabin on site may be done by local people. On the other hand, Sani Solar is thought to be a solution for bigger sanitation projects were efficient logistics and fast implementation is needed (imagine to implement several thousand of units within one year, where each unit takes more than one day to be built up).

The expected lifetime of Sani Solar, made by PE with Uv-stabilizator is far more than ten years.

In arid and semi - arid regions with warm or hot climate, natural evaporation rate easily comes up to 6 or more liter per day and square meter. Enhancing that rate by some technical features (steel plate, greenhouse effect and adecuate ventilation), the evaporation is significant. However, as this process is depending on climatic conditions, there should be a alternative for accumulation, management of the urine.

Best

Jochen
You need to login to reply
Re: Solar treatment of feces?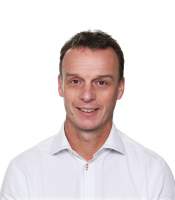 19 Feb 2018 09:51
#24129
by

jscheerer
Hi Hajo,

regarding your considerations about urine mangement in areas with higher population density, I agree that the nutrient load is to big to be used on site in a sustainable way. Evaporation of the liquid components of the urine (at least partially) could help to minimize necessary storage capacity / frequency of emptying service.
I think that collection of urine in a peri urban area makes sense also from the treatment point of view.
For instance a production of struvite could transform the urine in a good form of fertilizer, easy to handle and to distribute, however you need a certain amount of urine to make this process economically viable.

Best
Jochen
You need to login to reply
Re: Solar treatment of feces?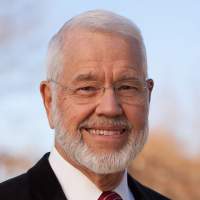 22 Feb 2018 23:00
#24166
by

ekellogg
Sorry for my ignorance, Tore, but what ahcart are you referring to?
---
Edwin Kellogg, PhD
Partner, Kellogg Consultants, LLC
Boston, Massachusetts
You need to login to reply
Re: Solar treatment of feces?
23 Feb 2018 16:28
#24169
by

Tore
Great information. Ascaris should die with a temperature of 65 degrees c. If you were able to reach 75 degrees at the bottom of the container then every biological pathogen should be dead. In the Namibian sun I would expect that the FS should dry very quickly which will help the pathogen dieoff and the temperature at the bottom of the container should be higher. I wish some university would take this on as a project. Find out at what temperatures and for how long is required for pathogen die off. As well, if temperatures are raised and lowered ie day and night temperatures, does it stress the pathogens and cause quicker die offs.
You need to login to reply
Re: Solar treatment of feces?
23 Feb 2018 16:49
#24170
by

Tore
I have gone back and read my responses and have not been able to find the word 'ahcart'. Where did I use it so I can intelligently respond?
You need to login to reply
Re: Solar treatment of feces?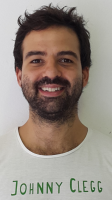 23 Feb 2018 17:01
#24171
by

SeptienS
Hi Tore!

Actually we are conducting research about the deactivation of Ascaris eggs with temperature at the Pollution Research Group, University of KwaZulu-Natal, Durban, South Africa. We expect to present our results in a paper from a peer-review journal at the end of 2018 or beginning of 2019, and also during FSM5 conference.

Please contact me if you need some data before the publication of the results.

Kindly,
Santiago
---
Dr. Santiago Septien Stringel
*

This email address is being protected from spambots. You need JavaScript enabled to view it.


*

This email address is being protected from spambots. You need JavaScript enabled to view it.


+27312601122
You need to login to reply
Re: Solar treatment of feces?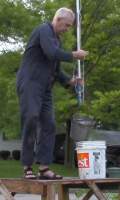 24 Feb 2018 19:48
#24176
by

dandreatta
And just a side note, most of the data for pathogen die off gives time temperature values with a constant temperature. It is possible to take this data and turn it into a mathematical model with varying temperature, perhaps on some daily pattern, warm in the day and not so warm at night. The mathematics are a bit involved so I won't get into them here, but contact me for more information.
A related question is, to what extent is the whole container uniform temperature? And also, where are the cool spots? If the container is more than about 10 cm from the middle (presumably the coolest) to the outer edge (usually the warmest) then it should probably not be considered to be uniform temperature. Again, this can be analyzed reasonable well with calculations, but they are a bit involved, so contact me for more information.
Dale Andreatta, mechanical engineer
This email address is being protected from spambots. You need JavaScript enabled to view it.
---
Dale Andreatta, Ph.D., P.E.
Mechanical Engineer
You need to login to reply
Re: Solar treatment of feces?
24 Feb 2018 22:24
#24177
by

Tore
Please let me know when it is available. Suggestion is also to look at temperature fluctuations and if it stresses the Ascaris and causes quicker die off. ie When temperatures get hot during the day and cool off at night, does that help in the elimination of the Ascaris. Another is to be able to define how long it needs to be exposed to certain temperatures for die-off. Look at the parameters of a UDDT and see what would give pathogen free fertilizer.
You need to login to reply
Re: Solar treatment of feces?

25 Feb 2018 21:28
#24193
by

hajo
Hi Tore,
referring to Edwin Kellogg's question: he is asking for 'a chart' not for 'ahcart'... I guess..
Please take note that in my posting
#24121
I mentioned that the temperature in the FS never surpassed 45
0
C although we had 75, 90 and 120
0
C in the oven and in the container respectively and that I assume that the dried FS works like an 'insulation' for the wet FS inside. I further assumed that the LaDePa in Durban therefore produces pellets reducing volume and increasing surface for the drying process. The FS in the drum in the oven in the Namibian sun was still not dried after one (1) week in the sun.
@Edwin: references to the graph/chart mentioned by Tore you find in the link quoted by me in the posting
#24121
mentioned above. The chart depicts die-off of ascaris at different temperatures and associated exposure times.
ciao
Hajo
---
We can't solve problems by using the same kind of thinking we used when we created them.
Albert Einstein
Any intelligent fool can make things bigger and more complex... It takes a touch of a genius - and a lot of courage to move in the opposite direction.
E.F. Schumacher
Everything should be made as simple as possible, but not simpler.


Albert Einstein
You need to login to reply
Re: Solar treatment of feces?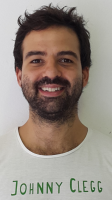 27 Feb 2018 14:02
#24205
by

SeptienS
One of the objectives of the investigation of the Ascaris deactivation with temperature is to develop a predictive kinetic model. As mentioned before, I expect to publish this work at the end of this year or beginning of the next one.

Santiago
---
Dr. Santiago Septien Stringel
*

This email address is being protected from spambots. You need JavaScript enabled to view it.


*

This email address is being protected from spambots. You need JavaScript enabled to view it.


+27312601122
You need to login to reply
Time to create page: 1.501 seconds