Solar treatment of feces? - to treat feces with solar energy in order to kill the pathogens in the feces quickly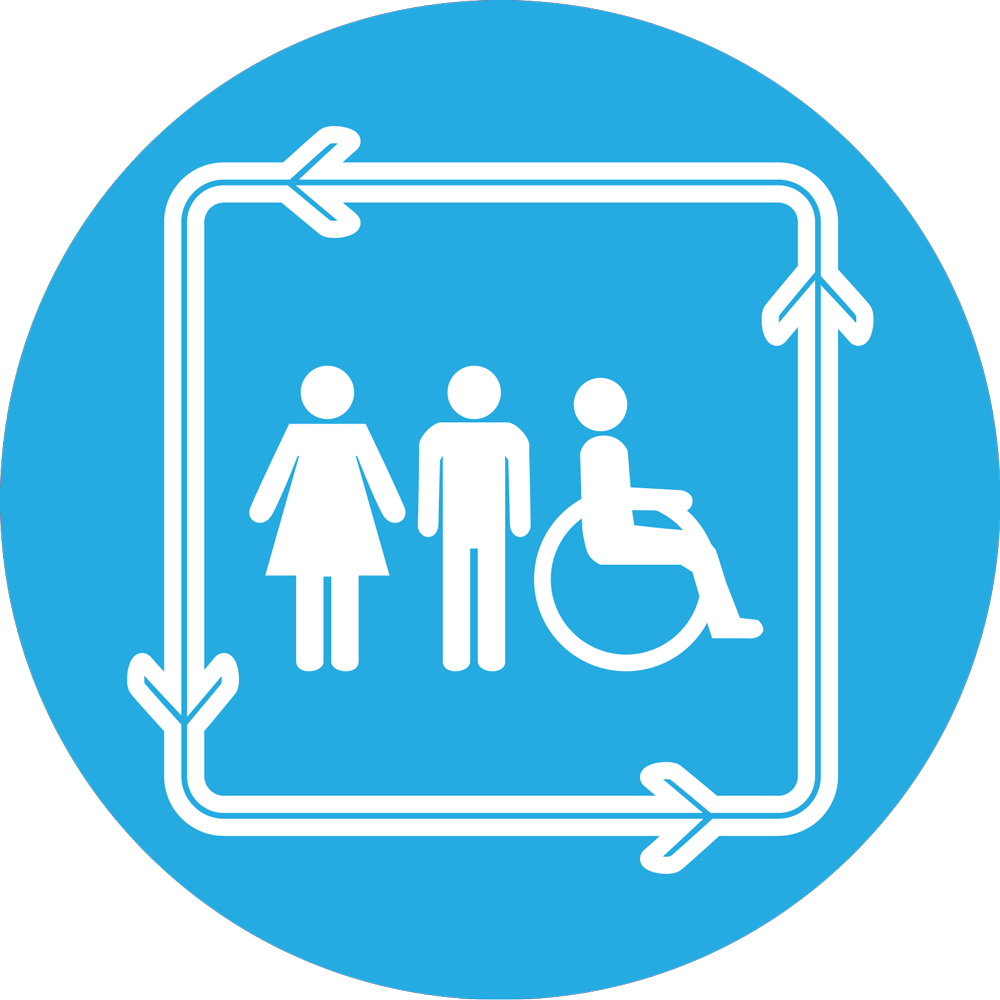 Re: Solar treatment of feces?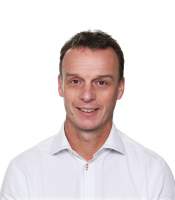 07 Feb 2018 15:22
#23985
by

jscheerer
Hello Hajo,

it' a pleasure trying to answer you questions/ doubts.
Regarding the comparison with a comercial fertilizer we did some theoretical studies, however a representetive field test was not yet performed. I'll look for the theoretical numbers.

Regarding the reduction of microbiological load we did some analysis, however I wouldn't call them representative. In any case I can share the information we have at the moment.

Currently I'm travelling and have no access to my data base. I'll come back with this issues at the beginning of next week.

Best
You need to login to reply
Re: Solar treatment of feces?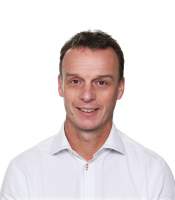 07 Feb 2018 15:26
#23986
by

jscheerer
Thank you for this usefull information. We will consider corresponding modification within future adaptions of the system.

Best,

Jochen
You need to login to reply
Re: Solar treatment of feces?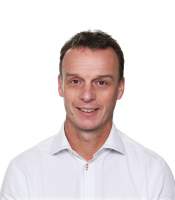 07 Feb 2018 15:32
#23987
by

jscheerer
Hello Hajo,

looking at those numbers you are right. However, according to our experience in the field evaporation capacity results sufficient in case of 5 member family under normal living conditions, which means that not all 5 members of the family stay all day at home every day.
For unfavorable conditions (bad weather, visits, etc.) we implement the overflow device.

Jochen
You need to login to reply
Re: Solar treatment of feces?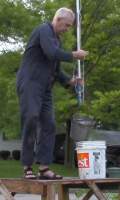 07 Feb 2018 23:14
#23991
by

dandreatta
And another idea that has been tried was this. At a nearby farm I took 2 20-liter buckets with a mixture of cow manure and water (about what I thought would be the consistency of pit latrine waste with urine and feces) and tried to pasteurize it inside a "solar tent". The top of the tent was clear plastic, the bottom black plastic with a few cm of straw for insulation. There was a frame inside to keep the buckets up off the bottom of the tent. The idea is the black plastic gets really hot (80 degrees C) quickly, and transfers heat to the buckets by both convection and radiation. The tops of the buckets were opaque plastic lids.
Here at 40 degrees north latitude near the summer solstice it worked marginally when the buckets were full. Later in the summer it worked better with the buckets 80% full. It probably would have worked quite well near the equator, or if the buckets were 60% full, but I ran out of summer before I had a chance to try it. I used temperature loggers near the bottom center and top center of the buckets, estimating where the temperature would be the coolest. I did no biological tests.
The smells were contained in the buckets, and what escaped the buckets was contained in the tent. Cow manure isn't all that stinky, so that's not as tough a test as human manure.
If anyone wants more details, I can provide those. I'll probably be doing similar tests this summer.
Dale Andreatta, Ph.D.
This email address is being protected from spambots. You need JavaScript enabled to view it.
---
Dale Andreatta, Ph.D., P.E.
Mechanical Engineer
You need to login to reply
Re: Solar treatment of feces?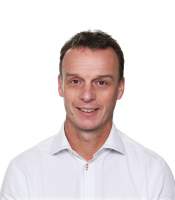 14 Feb 2018 16:38
#24081
by

jscheerer
Ello Hijo,

back from my trip I would like to reply on your questions related to nutrients and pathogenic load.

As I mentioned before, the analysis we did are far from begin complete. However, we came to the conclusion that the nutrient load in the dried urine is quite significant compared to conventional fertilizer.

The problem with a direct comparison is the fact that the treated urine's consistency is not as defined as in the case of a industrial fertilizer. This is true not only for its composition (depending on the diet of the users and other factors) but also of its density, which depends on the drying grade and which we did not determined so far. So if we assume for instance that the average density of the urine is about 1, the content of nitrogen is about 18 % according to the previously mention analytical result of 181.000 mg/l. Compared to comercial NPK fertilizer this is in a good range considering corresponding values in the range of 7 to 14 %. In comparison to industrial urea fertilizer (about 46 % N) however it is lees than half .

Doing the same calculation on P, the content in our dried urine was about 2% (20.250 mg/l). Commercial NPK-Fertilizers are in the range between 3 and 8 % total P.

Pathogene reduction:
Accompanying our pilot sites, we took some samples for analysis related to pathogens with the following results:
Endolimax Nana cysts: negative
Blastocystis hominis cysts: negative
Fecal coliforms: < 10 ufc/g

I really want to point out that we do not consider such results as representative as the number of samples and analysis is limited so far and the sampling method is not standardized. Nevertheless from our point of view such results indicate that our treatment concept presents considerable improvement compared to traditional technologies in terms of hygiene, safety environmental protection.

In terms of future analysis I would like to take the opportunity to ask if you have any information regarding sampling procedures (where and how to take the samples) and relevant parameters to analyze.

Thanks.

best

Jochen
You need to login to reply
Re: Solar treatment of feces?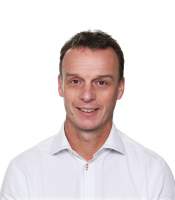 14 Feb 2018 16:40
#24082
by

jscheerer
Hello again Hajo,

I'm very sorry about the mistake in the greeting of my previos message!!!

Jochen
You need to login to reply
Re: Solar treatment of feces?
15 Feb 2018 02:01
#24088
by

Tore
What is the cost of the unit?
Remember that temperature is not the only way to sanitize the feces. Time can also be used with lower temperatures to kill all pathogens. There is a chart at the bottom of the cover page on Sanitationhealthintransition.com that will give you time/temperature to kill pathogens. Why are you drying the urine. Would it not be easier to use the urine on crops within a week?
Another factor is that building UDDT toilets onsite provides jobs and the components can be purchased from local vendors. This allows money to stay in the local economy.
You need to login to reply
Re: Solar treatment of feces?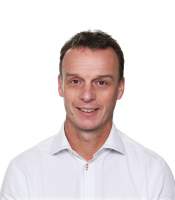 16 Feb 2018 13:11
#24110
by

jscheerer
Dear Tore,
The current Ex works price from Germany is 2.550 €/ complete unit (with cabin structure) and 1.500 €/ functional unit. In a 40 " Sea Container we could ship 16 complete units or 32 functional units.
Our future concept for Sani Solar is aiming for local production in order to reduce cost according to the local market and of course in order to generate local jobs.
In case of using the functional unit, it can be combined with any type of cabin structure build from local materials by local people.
The advantage of using this functional unit we see in the fact that it is 100 % water tight and therefore prevents environment pollution. On the other side, excrements are treated (at least partially) and are reduced in terms o mass. As result, emptying and management of the residue is hygienically safe and more easy compared to other systems.

Thanks, for the link to your interesting chart on pathogens reduction related to temperature/ time.
I would like to ask at which point temperature was measured (in the drying chamber or in the excrements). Also I would like ask what "pathogen destruction" or "safety zone" are referred to in terms of ufc/g or another unit.

Drying of the urine offers the following advantages:
- the mass/ volume of the residue/ fertilizer is reduced significantly which results in easier handling or storage
- the heat and radiation needed for evaporation help to reduce eventual pathogens
- the heat avoids urea being transformed into ammonia (no unpleasant smell, reduction of N-loss by volatilization)
- dried urine can be handled and stored easily until its application to plants at the adequate moment of fertilization

Related to your comment about local jobs I agree completely. Actually one of the criteria during the developing stage of Sani Solar was the possibility to produce locally and/ or to combine the industrial produced core part (functional unit) with any kind of cabin structure made of locally available material.
You need to login to reply
Re: Solar treatment of feces?

16 Feb 2018 13:32
#24111
by

hajo
Hi Tore,

since you write right after Jochen, I assume that you refer to the SaniSolar presented by him. In an earlier posting he had given the price of one unit at 2,550 Eur, 1,500 EUR for the technical set only. That is surely too expensive for the local market (in Africa) and I agree with you that a UDDT could be build much cheaper from local materials using local labour. The problem is that 'cheap' is not necessarily a good argument for promotion of the technology neither with the potential users nor with the decision makers. My idea is that the technology may become acceptable by users and decision makers if it looks more modern and advanced and if also a reliable service chain is provided.

With regard to the drying of the urine: in a peri-urban environment (where I work) there is no use neither for dried faeces nor for fresh urine and both need to be collected. This is a big challenge with the urine when you have a 'compound' (high density area) of 250,000 people. They produce about 250,000 L of urine every day, part of it being 'spent' outside the compound, part of it going into the ground. If we assume that only 1/3, i.e. 80,000 L is going into UDDTs, these are huge quantities which have to be collected on a daily basis. Local drying as offered by the SaniSolar seems to me one possible solution. Even I think the efficiency of the drying has to be improved to cope with the quantities.

ciao
Hajo
---
We can't solve problems by using the same kind of thinking we used when we created them.
Albert Einstein
Any intelligent fool can make things bigger and more complex... It takes a touch of a genius - and a lot of courage to move in the opposite direction.
E.F. Schumacher
Everything should be made as simple as possible, but not simpler.


Albert Einstein
You need to login to reply
Re: Solar treatment of feces?
16 Feb 2018 18:33
#24114
by

Tore
The chart relates to the temperature of the feces. What is the temperature of the feces as related to the air temperatures. That is a good question. I wish some university would do research on the topic of what it takes to kill pathogens. Time at lower temperatures work but at what temperature and for how long. At lower temperatures does the temperatures need to be continuous or just peak each day at the temperature? Another study seemed to show that varying the temperature, as would happen from day to night, causes the pathogens to stress and die quicker but there are no studies that I can find that support that. More work needs to be done to provide definitive conclusions on the relationship of time and temperature. From what I have read it seems that if the air temperatures are in the range of the chart then the pathogens are destroyed in the 6 month range.
Urine on the other hand is usually sterile. If it does contain any pathogens it is small and letting the urine sit for a week will kill the pathogens from the uric acid.
You need to login to reply
Re: Solar treatment of feces?
16 Feb 2018 18:40
#24115
by

Tore
At a price of 2,500 euros you can build many UDDT's from local material. The unit is beautiful which can also have unintended consequences. I have seen well build toilets turned into shrines and others that were being used to house chickens. The units are made from plastic. What is the life expectancy of the toilets?
One of the reasons I have supported building the UDDT's from local material is that it provides work for many people and the money gets to more through many hands.
The issue of what to do with the urine is definitely an issue. Many years ago we made solar stills to evaporate sea water to make fresh water. I don't remember the exact numbers but we had a still that was about 3' X 6' and we could evaporate about 2gallons to 2.5gallons of water a day. Using those numbers it would take a lot of surface area to handle that amount of generated urine each day. Is there any farming in the area so the urine could be transported to crop land and used as fertilizer?
You need to login to reply
Re: Solar treatment of feces?

17 Feb 2018 19:24
#24121
by

hajo
Hi Tore,
by coincidence I just returned from Namibia where we ran some trials heating/drying FS from Otji-UDDTs. We put a black 90L container with cover and containing about 40 L FS into a metal lined box (approx. 1 x 1 x1 m3) covered with a glass and into the glaring Namibian sun. We measured temperatures in the box, in the container and in the FS and had the following results: top of box ~90
0
C, bottom box ~75
0
C, air in container above FS ~120
0
C, in FS ~45
0
C. The figures are not reliable research figures (we used thermometers normally used in cars to measure oil and water temperatures), only give an indication of what to expect. But the low temperature in the FS surprised us. We anticipate that the FS does not transmit the heat and rather works as an insulator - for whatever reason. Thus we either have to get even higher temperatures at the bottom of the box/oven or spread the FS for easier access by the heat (this is why the LaDePa pelletises the FS!).
Also I think it is reasonable to argue that the air temperature is of no relevance as long the temperature in the FS does not reach the required level. It is the continuous temperature in the FS over a given time which eliminates possible ascaris which serve as indicator because they are the most resistant pathogens in FS: if they are gone, everything else is gone.
For how long which level of temperature has to be maintained to achieve the elimination of ascaris is given by the graph and is thereby answered. If you want to know more about this topic, please follow the following link provided to me by Marijn:
The safety zone graph referred to is likely to be the one from Strauch (1991). We recently had a discussion about that (with link to the report). forum.susana.org/forum/categories/253-mo...en-safety-zone-graph
The temperature has to be maintained continuously and not only to be reached as peak. Using a solar 'cooker' for me the question is open, whether 2x 7 hours on subsequent days at about 50
0
C would be sufficient? I guess it would not be acceptable and therefore would rather aim to reach 60
0
C for continuous and fewer hours in one day in the FS.
Regarding the topic of urine drying (by the SaniSolar) or alternative collection of fluid urine and transport to fields in the vicinity of the urban settlement, I want to point out that for 80,000 L/day, the smaller problem is the transport (8 x 10m3 trucks) but the bigger one is the collection from the producers (households) in form of 4,000 Nos. of 20 L jerry cans from as many households every day! In a different thread I had proposed to replace the 20L urine jerry cans with a 1m3 underground tank which would be emptied every 3 months with a motorised pump into a tanker. I did not receive any comments regarding this problem. Maybe it is not seen as a problem, maybe my calculation is wrong, I don't know?
ciao
Hajo
---
We can't solve problems by using the same kind of thinking we used when we created them.
Albert Einstein
Any intelligent fool can make things bigger and more complex... It takes a touch of a genius - and a lot of courage to move in the opposite direction.
E.F. Schumacher
Everything should be made as simple as possible, but not simpler.


Albert Einstein
You need to login to reply
Time to create page: 1.118 seconds