Dirty Toilets and Poor Sanitation cause Blindness - Physically and Mentally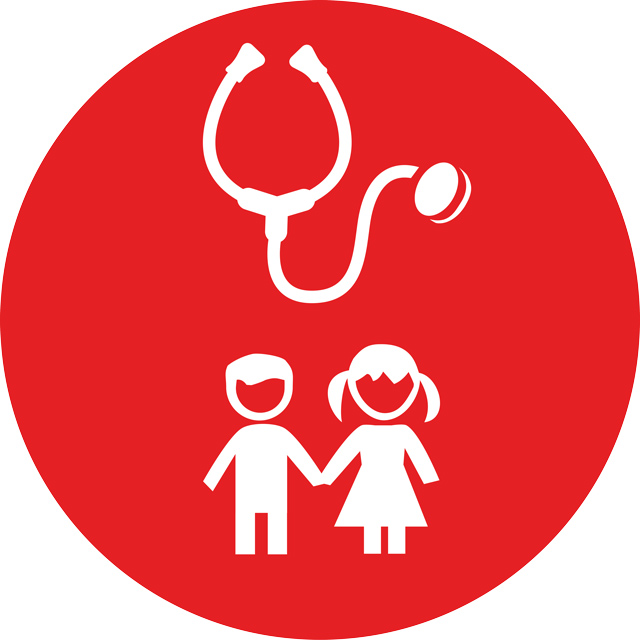 Dirty Toilets and Poor Sanitation cause Blindness - Physically and Mentally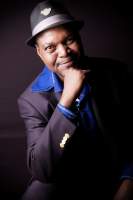 29 Jan 2012 19:42
#978
by

trevor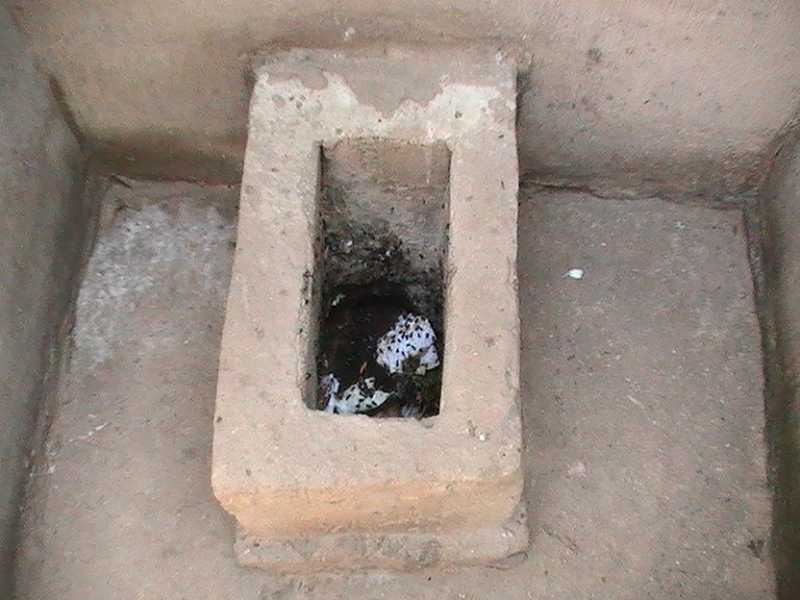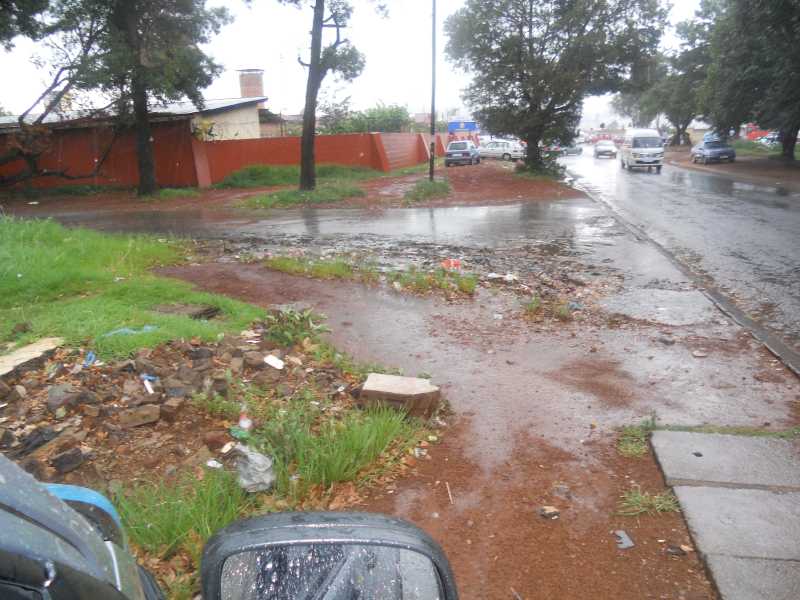 This just happenned to come across my mind yesterday when reading a book a book by Stephen M. Miller which talks about the life of The Jesus of the Bible. According to this book most cases of diseases Jesus cured during his ministry were (a)Leprosy, (b)Demon Possession / insanity or madness and (c)Blindness. I just want to open a discussion on some lessons I came across in my life as a Clean Toilet Activist and Advocate. I would like to start with blindness, then madness and lastly leprosy.
(a)Blindness: According to Stephen M. Miller's book on blindness I was amazed to read as follows. I quote: "Blindness: This disease was probably more common in Bible times than it is today-for the same reason it's more common in undeveloped parts of the world that don't have access to good sanitation or antibiotics and other medical treatment. Bacteria attack the eyes, producing infections such as trachoma - which is highly contagious and spreads by direct contact: touching the secretions from the eyes or nose, or clothing with secretions on it. Trachoma is the world's leading cause of preventable blindness, affecting 40 percent of the children in some of the poorest countries. Risk factors are: poverty, poor hugiene, crowded living condtions, few latrines/toilets, high number of flies, children ages 3 -5"
After reading this I paused for a while to digest this information and all of a sudden I was overwhelmed by emotions to realise that dirty toilets cause blindness, especially in African schools where toilets are unhygienic and there is lack of toilet paper and hand washing facilities. This leads children out of dirty toilets with dirty hands and fingers with which they unwittingly touch or scratch their eyes and spread bacteria to thier eyes. No wonder many children cannot read properly, maybe they are all going blind because of their Dirty African School Toilets. What scares me even more is that this blindness is not only physical blindness, but it also becomes mental and psychological blindeness which results in poor academic performance in the classroom. In this spirit, I feel very pleased that I have taken up the fight with the bureaucrats to provide our school children with clean, hygienic toilets and good sanitation in the African School Environment.I was also shocked to read in a document prepared by WHO in cooperation with UNICEF and WSSCC titled :10 Things You Need to Know About Sanitation where in paragraph 4 the document states that : "Infection with trachoma is the leading global cause of preventable blindness: trachoma is closely linked to poor sanitation and is one of the best examples of an infection readily preventable through basic hygiene. Six million people worldwide are permanently blind due to Trachoma. Trachoma is spread by a combination of: (1)poor sanitation, allowing the flies that spread the infection to breed (there are so many flies in African School Toilets), (2) poor hygiene associated with water scarcity and poor water quality and (3) lack of education and understanding of how easily the infection can spread in the home and between people". Imagine the current situation in our African School Toilets, especially in South Africa where the resources are abundant but there is no Political Will.
This reminds me of Mr Toilet Jack Sim's Film when he stated that a fly does not know who is the poor or rich man. If shit is not treated well, it will kill all of us. And because we shall all be blind, we won't even know what killed us. We are so stupid. A clean toilet cures blindness of any kind.
(b) Madness/Insanity: In the Oxford Concise English Dictionary, the nouns Sanitation and Sanity follow each other, only separated by the verb Sanitize. This is what the dictionary says about these 2 nouns: "Sanitation is conditions relating to and closely linked to Public Health. This includes removal of all human waste such as human feces/excreta/shit/urine as well as all waste such as solid and domestic waste produced by human beings during the course of their lives. It is closely related to the sanity state of people or nations. If sanitation is not handled safely and in a responsible manner it affects the sanity of people. Sanity means the condition of being sane and being capable of showing reasonable and rational behaviour".
It now makes sense to me why the majority of us are mad, stupid and blind because we take the state of poor sanitation and dirty toilets for granted. As Jack puts it in his book Simple Jack, we are Bureaucraps, especially in South Africa and Africa. It is so sad indeed!
(c) Leprosy: Although leprosy has been erradicated in most parts of the world, I am scared that this disease can spring out again. I say this because when I grew up, cockroaches were always associated with being the couriers of leprosy. Nowdays here in South Africa, especially in slums and areas where people use pit toilets, there is a huge outbreak of cockroach infestation. When I checked on Google if cockroaches cause leprosy, I was shocked to find some medical reports confirming that indeed cockroaches transmit leprosy. This is what I found on Google:
"leprosy.diseasecenter.net/tag/cockroaches/Cached
You +1'd this publicly. Undo
18 Sep 2011 – Transmitable diseases that cockroaches can transmit to humans include: Salmonella, Gastroenteritis, Leprosy, Dysentery and Typhoid fever ..."
I also found this information on Google: "Cockroaches act as mechanical vector in transmitting Salmonella,Shigella, and Cryptosporidium parvum bacteria that cause diarrheal diseases. Antibiotic resistant strain of Klebsiella pneumoniae bacteria that cause pneumonia has been found in patients and cockroaches in a New Delhi hospital. In addition, evidence suggests that cockroaches spread typhoid, disentery, and leprosy organisms".
When I read this information I am sharing with you, I wondered that humanity, since the beginning of time, even during Jesus's time, has never come to terms that Shit kills in different ways like causing us to be blind, mad, and even suffer leprosy, I wonder what will happen to our African Children. Africa will never get out out poverty and disease if Africa does not start managing its Shit now. As Jack says :"Don't Eat Shit, Shit Kills".
The accompanying photo is raw sewage flowing behind a police station in Soweto, South Africa. Near the police station is a clinic and a school and this sewage has been flowing into the storm water drain for the past 2 years and the police and municipality don't care a shit about it. This is Africa. This photo was taken yesterday, 28 January 2012 by myself. The other picture is a church Pit Toilet full of flies, here in South Africa. Remember flies transmit Trachoma and Blindness.
Good Night everybody and wish you all a safe 2012 and better toilets for every African School Child
Trevor Mulaudzi
Principal, South African Water and Sanitation Academy - SAWASA, an African Campus of World Toilet College.
The following user(s) like this post:
phyllis
You need to login to reply
Re: Dirty Toilets and Poor Sanitation cause Blindness - Physically and Mentally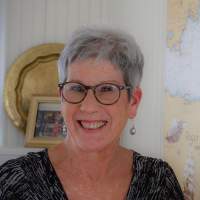 30 Jan 2012 19:19
#984
by

Carol McCreary
Good post, Trevor. Thanks for bringing it to my attention. This shows that we can really enlarge the conversation. Everyone can identify with those diseases. People are motivated to prevent them in the society and avoid them as individuals.

We should consider poor sanitation the root cause of so many things. Doesn't every viable public health intervention begin with sanitation and hygiene? Is any action that fails to do this just treating the symptoms? let's talk in terms of tackling root causes rather than just treating symptoms.
---
Carol McCreary
Public Hygiene Lets Us Stay Human (PHLUSH)
1240 W. Sims Way #59, Port Townsend, Washington 98368 USA

Toilet availability is a human right and well-designed sanitation systems restore health to our cities, our waters and our soils.
You need to login to reply
Re: Dirty Toilets and Poor Sanitation cause Blindness - Physically and Mentally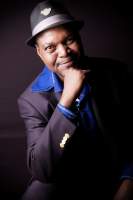 31 Jan 2012 19:37
#991
by

trevor
Dear Carol

I knew you you would be the first to respond. You know why? When writing the article I was putting on the PHLUSH T - Shirt. As it says "I can't Wait" on the back. African children can't wait to go to the toilet any longer because of Stupid and Blind Politicians. Shit Kills, but blind African politicians are not aware they are dead already because they themselves use newspapers to wipe their bums after shitting in a dirty toilet. WOW! This is gross. I will forward you a picture of Newspaper Toilet Paper I photograghed today in a South African Government institution. It is so funny and sad. Stupid Politicians Indeed!
You need to login to reply
Re: Dirty Toilets and Poor Sanitation cause Blindness - Physically and Mentally
08 Mar 2012 07:11
#1155
by

llaelv
It has been a common problem with those in their formative years to hold when they have to pay the lavatory a visit because of being scared of how dirty they could get. That is the reason why we should really push for a good experience, at least with how maintained it will appear, when kids visit the toilet, or else, they will be at the losing end of it all.
You need to login to reply
Re: Dirty Toilets and Poor Sanitation cause Blindness - Physically and Mentally
17 Mar 2018 23:29
#24435
by

Hopeworks
Hello,
Hopeworks Ghana would like to reach out to you for our first public ask for support to provide toilet facilities for the people of Swada in Obom in the Ga South Municipality in the Greater Accra, a village without a single toilet facility and considered as the most deprived amongst the villages in the Ga South Municipality in Greater Accra.
Your support would contribute to discouraging the practice of open defecation, improve access to sanitation which is a critical step towards reducing the impact of diseases and making open defecation unattractive and helping create physical environments that enhance safety and dignity in Obom-Swada. Here is the link to our campaign:
goto.gg/31925
#TransformingCommunities.
globalgiving.org/projects/31925
You need to login to reply
Re: Dirty Toilets and Poor Sanitation cause Blindness - Physically and Mentally
22 Mar 2018 08:13
#24508
by

phyllis
Yes Carol. I totally agree with you that we should aim at tackling the root causes of poor sanitation rather than just treating symptoms.
I work with the Ministry of Health Kenya and my assignment is on school health where sanitation is one of the key areas. I have been visiting schools to assess the sanitation situation in out schools and I have found one worrying trend. The school administration is never aware of the sanitation facilities condition until the public health officers visits the school and gives a report which is also not given much attention unless a notice to close the institution is issued out or the latrine caves in. Another issue that is also of much concern is to do with hand washing. In most places hand washing with soap is a preserve of teachers. It's only made accessible to teachers by the learners who ensure that the hand washing facilities have water and they have been placed at their wash points which is usually close to the staff office or pit latrine.
At this point I want to ask is it ignorance or someone had just neglected their duty or is it lack of information?

Phyllis Ruth
The following user(s) like this post:
Carol McCreary
You need to login to reply
Time to create page: 1.182 seconds