Check out this sanitation music video!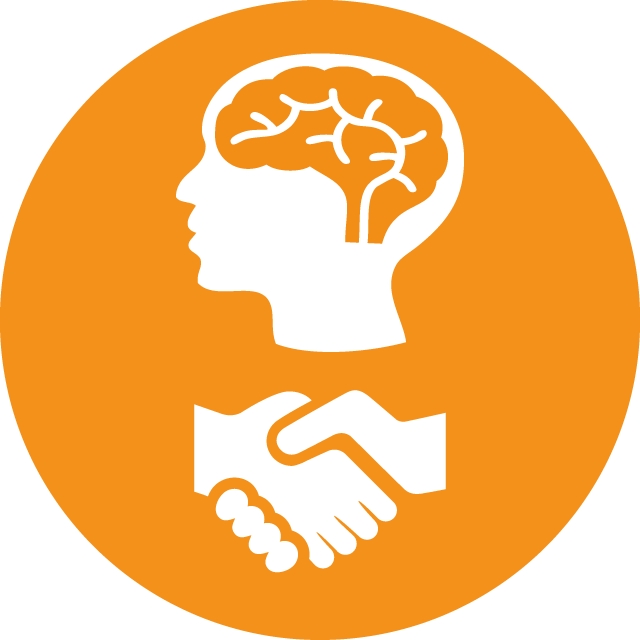 Check out this sanitation music video!
09 May 2014 17:48
#8548
by

campbelldb
I enjoyed listening to this video and I think more music in the sanitation sector is a good idea!
Link to video
---
Dan Campbell
USAID Water Communications and Knowledge Management Project
ECODIT
1901 N. Moore St, Suite 1004
Arlington, VA 22209
Email:

This email address is being protected from spambots. You need JavaScript enabled to view it.
The following user(s) like this post:
muench
,
cecile
,
avanepps
You need to login to reply
Re: Check out this sanitation music video!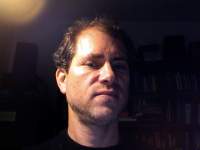 15 May 2014 21:35
#8629
by

miaafr
Dear Dan,

Thanks so much for your post!

This version contains preliminary titles that help to explain this participatory action research project:

And there's an accompanying documentary video short here:

We produced both videos thanks to just $3000 from the Rotary Club, but with limited funding it's hard to do much more.

Following up on this video, we urgently need to (1) achieve better dissemination through terrestrial TV broadcasts (YouTube is great, but not so accessible to Liberians and others who need to watch), and (2) carry out impact assessments demonstrating reach and effectiveness (providing feedback for subsequent productions, and publishable evidence to be cited in subsequent funding applications).

Many thanks to you and the forum participants for any ideas, or leads…

best wishes,
Michael Frishkopf
The following user(s) like this post:
cecile
You need to login to reply
Re: Check out this sanitation music video!
23 May 2014 09:08
#8710
by

muench
Dear Michael,
Thanks for posting this, and welcome to the forum!
Can you tell us a bit more how you, as a Canadian professor of music - or ethnomusicology to be precice - developed an interest in sanitation issues?
How did you get the connection to Liberia and Ghana?
About the music video, I really like it. It is obvious that professional musicians have produced this, not the other way around where professional WASH people do a bit of music stuff...
I have the following questions:
The images used are showing lots of solid waste issues but hardly anything about toilets and faecal sludge management. Was that on purpose? Is sanitation for you (for Liberians) mostly a solid waste issue? Or was it too "disgusting" to show footage of open defecation or filthy latrines or pit emptying? What was the reasoning behind your choice of footage?
Twice malaria is mentioned in the list of diseases, but I think this is not quite correct because the mosquitos that carry malaria live in clean stagnant water but not in wastewater, don't they? In which sense do you see malaria being connected to sanitation issues? Or did you include just as a general health issue?
Kind regards,
Elisabeth
---
Community manager and chief moderator of this forum via SEI project ( www.susana.org/en/resources/projects/details/127 )

Dr. Elisabeth von Muench
Independent consultant in Frankfurt, Germany


This email address is being protected from spambots. You need JavaScript enabled to view it.

Twitter: @EvMuench
Sanitation Wikipedia project leader: en.wikipedia.org/wiki/Wikipedia:WikiProject_Sanitation
E-mail us to get involved:

This email address is being protected from spambots. You need JavaScript enabled to view it.



You need to login to reply
Re: Check out this sanitation music video!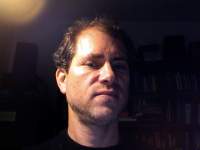 23 May 2014 15:52
#8714
by

miaafr
Dear Elisabeth,
Thank you so much for your message.
By way of explanation: My connection to Monrovia followed several years working with Liberian refugees in Ghana, a country whose music I started researching in 1989 with an
MA thesis on Ewe music
- later released in part as
a CD
, teaching at the University of Alberta, and a
study abroad program
in Ghana since 2007.
As part of that summer program I used to take the students to visit the Buduburam refugee camp--where sanitation was clearly a major issue-- and this led to production of a
CD featuring music produced by Liberian refugees there
. Later most of these musicians returned to Liberia, and I've continued working with them on various collaborative projects under the rubric
"songs for sustainable peace and development".
.
As I recall, at some point while the musicians were still refugees in Ghana I forwarded the idea of a song about sanitation - they picked it up, quickly sketched out a song and recorded it using a studio on the camp itself; I looked for funding, and this later enabled production of the music video and documentary using local audio and video professionals in Monrovia. I provided some feedback on initial edits, and later edited the documentary portion out of much more extensive footage they'd shot. A colleague here in Canada also helped with audio postproduction. Funding for the project -- generously provided by the Calgary Rotary Club -- was totally insufficient to cover my travel there and so we worked only via phone and internet (dropbox, youtube, etc.) to share files.
None of those of us involved in the project was an expert in sanitation, unfortunately - though I'd definitely wanted us to work hand in hand with sanitation-oriented NGOs, hospitals, clinics, or the Ministry of Health in Liberia, it was hard to connect up to the right people remotely, and the Liberian musicians evidently didn't have time or connections to make those connections happen.
Ideally, however, we would have worked closely with an organization dedicated to sanitation issues, such as those affiliated with SuSanA. The project would have benefited tremendously from inclusion of experts in this area - but we were also pressed for time for other reasons, so we forged ahead.
In retrospect, I think the result was that we developed "sanitation" a bit differently from its usual definition among public health experts, more along the lines of its ordinary language usage, to include, say, the malarial dangers of stagnant water resulting from poor drainage, but not emphasizing the importance of toilets or other priority issues as much as we should have.
I hope that some of the readers of this forum will join us to partner on future projects - we have high hopes for producing a second music video focused on sanitation in Liberia (or in Ghana, or elsewhere), perhaps this time focussing on more specific issues of greatest concern, in conjunction with an infrastructure project or in support of a definite public health initiative, and hopefully enjoying better support from local media and government authorities for dissemination.
Thanks so much to you and other forum readers for any suggestions or ideas - we're open to any and all!
with best wishes, Michael
The following user(s) like this post:
muench
You need to login to reply
Time to create page: 0.912 seconds