Investigating the social determinants of open defecation in India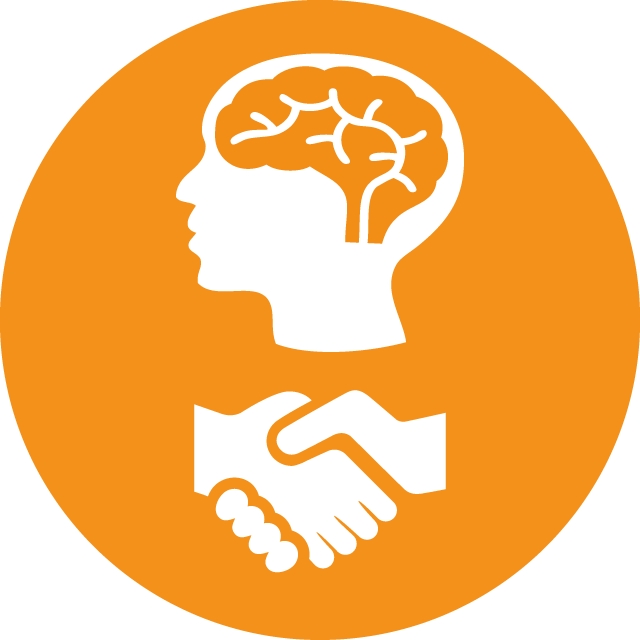 pmcnally

Topic Author

Regular forum user

Posts: 1
Likes received: 0
Investigating the social determinants of open defecation in India
12 Jul 2017 16:39
#22053
by

pmcnally
Hello everyone,
I'm writing to tell a bit about a project that our group at the University of Pennsylvania is doing on a grant through the Bill and Melinda Gates Foundation -- I hope it leads to some fruitful discussion. I or other members of our group would be happy to answer any questions about the project.
Best regards,
Peter McNally
1.
Title of grant:
Gates Foundation Survey Contract on Social Norms and Sanitation
2.
Subtitle (more descriptive title)
: To evaluate the social factors that support open defecation in rural and urban area, with a specific focus on social norms and social networks.
3.
Name of lead organization
: Trustees of the University of Pennsylvania
4.
Primary contact at lead organization
: Peter McNally
5.
Grantee location
: Philadelphia, PA (Pennsylvania, USA)
6.
Developing country where the research is being or will be tested
: India
7.
Start and end date
: November 1st, 2016 – October 31st, 2019
8.
Grant type
: Water, Sanitation, and Hygiene
9.
Grant size
: $3,786,558 (as per grant database:
www.gatesfoundation.org/How-We-Work/Quic...s/2016/11/OPP1157257
)
10.
Short description of the project
: Behavior change is now seen as the most important priority that remains to be tackled in India if progress is to be made on eliminating open defecation. To better facilitate effective behavior change, the goal of this three-year project is to study and ultimately intervene on the social factors that support open defecation in rural and urban India. We are hoping to study how various social factors, such as social expectations and personal relationships, affect one's propensity to engage in open defecation above and beyond infrastructure limitations. For example, does the fact that my mother thinks that I should not defecate outside make me want to use a latrine? Do I think that my neighbors use latrines, and does this expectation influence my desire to use one as well? If yes, mothers and neighbors could be important targets and agents to initiate and sustain behavior change in the community.
The project will consist of several phases. In the first phase, we will be mapping out and analyzing the social networks of various groups of people in Tamil Nadu and Bihar. Next, we will be assessing the same group of people's social expectations (as explained earlier). Based on what we learn about people's networks and expectations, we will consult on the design of an intervention to change those expectations and hopefully behavior. After the intervention, we will follow up to see how behavior and expectations have changed to assess the effectiveness of the intervention, where it worked and where it did not. We will also be conducting a mobile add-on project in which we hope to gather survey data via cell phone in addition to traditional in-person surveys.
11.
Objectives
:
• Develop, deploy, and analyze surveys that assess social networks and diagnose the nature of relevant collective behaviors (e.g., as social norms, descriptive norms, customs, or something else) across Tamil Nadu and Bihar.
• Identify social networks relevant to open defecation in Bihar and Tamil Nadu, including men and women as well as urban and rural subgroups.
• Determine the status of open defecation as a collective behavior. Is it a social norm, a descriptive norm, a custom, or something else? Are there any surrounding norms that support it?
• Based on the finding from our surveys, consult on the design of interventions to reduce open defecation encourage latrine usage.
• Evaluate the impact and sustainability of the intervention. Determine whether social norms and networks shifted as a result of the intervention and whether these potential shifts were the cause of changes in behavior.
12.
Research or implementation partners
: KANTAR Public (formerly IMRB International)
We're presently in the data collection phase of our project. As our surveys conclude and we analyze their results, we will produce and share reports on our findings.
You need to login to reply
jamespharper
Re: Investigating the social determinants of open defecation in India
20 Jul 2017 13:03
#22130
by

jamespharper
Thank you for sharing about your research in India. Behavior change, social norms and cultural influences are fascinating and so important to understand in development.

I am in the formative stages of my PhD research and am considering doing something similar in Cambodia, however focused on fecal sludge management. It would be very helpful and interesting to understand more about your methodologies, but I don't want to take up a lot of your time. Is there perhaps a document you could share (either publicly here or privately via a message) that would provide more details on the methodologies, staff requirements, NGOs you are working with, etc.?

Thanks for your help and good luck with your project! I look forward to the results.

Cheers,
---
James Harper, PE
PhD Student | Civil Systems
Department of Civil, Environmental and Architectural Engineering
University of Colorado at Boulder
Office: ECCE 156/160


This email address is being protected from spambots. You need JavaScript enabled to view it.


Mobile: +1 (858) 522-9249
You need to login to reply
vishakhagoyal

Regular forum user

Posts: 4
Likes received: 0
Re: Investigating the social determinants of open defecation in India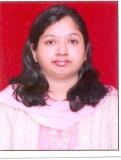 23 Jul 2017 06:25
#22152
by

vishakhagoyal
Hi,
I am Vishakha Goyal, working as Assistant Professor in economics.My key research area is sanitation behaviour in rural India. I want to associate with this project, please provide me more insight about this project.
On this topic there are different NGO who are working to improve the condition of sanitation in India like Arghyam, WASH
You need to login to reply
SudhirPillay
Re: Investigating the social determinants of open defecation in India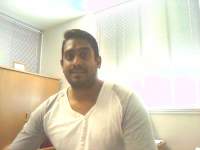 26 Jul 2017 10:51
#22170
by

SudhirPillay
This may be of assistance. Complements your research but not directly linked. More issue of OD even if there is toilet because of condition of toilet.
---
Physical Address:
Water Research Commission, 4 Daventry Road, Lynnwood Bridge Office Park, Bloukrans Building, Pretoria.

Postal Address:
Private Bag X03
GEZINA, 0031, South Africa

email:

This email address is being protected from spambots. You need JavaScript enabled to view it.


mobile: +27 (0)60 502 1841

This message has attachments files.
Please log in or register to see it.
You need to login to reply
Time to create page: 0.436 seconds