Localizing goal 6 of SDGs in local lives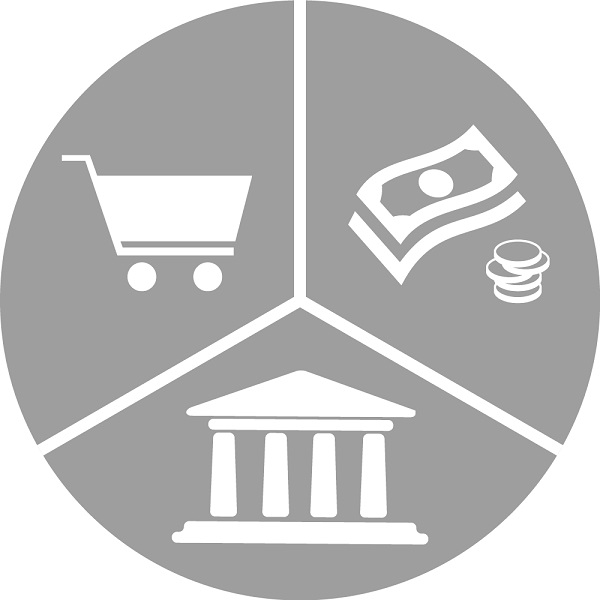 Localizing goal 6 of SDGs in local lives

27 Oct 2017 12:36
#23057
by

kocsy
On 18th October 20017 we selected 50 participants as SDGs champions for awareness workshop at Government Girls Secondary School, Abubakar Kigo Road, Kaduna Nigeria. The training was aimed at bringing closer, localizing, stepping down and spreading the message of SDGs to the root beneficiaries at grass root and by young people to young people. We ended up raising 17 local SDGs champions to drive on the message after the workshop, in and out of the school so that the conversation can continue.
The workshop was tagged - Play the simple part. Our target participants were aged between 10-18years, and girls at school- Government Girls Secondary School, Kaduna State, Nigeria.
We started the program with survey questionnaires to participants to answer, including the teachers too.
The pre- workshop questions were straight and simple as follow-
1. Have you heard about SDGs before?
2. If yes, where did you hear about it?
3. What do you think are SDGs from your view point?
Questionnaires responses were collated and almost all the participants have never heard of SDGs in their lifetime. Therefore, this program was a window for them to hear for the first of SDGs and what they are.
During the awareness workshop, we used local play to dramatize locally to their understanding the 17 SDGs and raised one evangel per goal. On the other hand, so many teachers that attended the program have heard about SDGs on news as news item but never knew what it is all about. This program also avail them room to know and understand it better.
Participants were so impressed to know of the goals, in particular goal 6 and were eager to know more by asking hard-nut questions. One of the girls asked us to explain the correlation of their bad condition pit toilet for over 1000 schools girls in their school without functional toilet and tie that to goal 6 specifically - clean water and sanitation.
To answer the question and correlation of the bad toilet with goal 6, 0n 23th October 2017, we forwarded a petition to the State Government on the bad condition of the toilet and two days after; have received speedy response and attention. On 26th October 2017, we joined the State ministry of works for on the spot assessment of the toilet. Good news is that a new toilet- is about being built at the school as date and is flushable, with wash hand basin. That's just one part localizing SDGs can do to the grass root.
However, the girls have told us how the bad toilet condition has reduced their attendance in school and how vulnerable they are to infection now and in future. They are so many other schools like this in so many local communities that only SDGs localization can change lives of the root beneficiaries.

Summarily, at the end of the workshop, post survey questionnaires were sampled to participants again, and they were asked
1. Do you now know of/ or what SDGs are?
2. Which of the goals can you recall?
3. How old would you be by 2030? And which goal will you play.
From survey responses, it was clear indications that participants are aware of SDGs now and understand what it is all about. They also understand the simple role they have to play; by passing along the knowledge gained to peers at school, at home, and in the community for full benefit.
In general, our findings is that, more need to be done on connecting the SDGs and the local people at grass root as SDGs seems so global than local. And that is what we want to reinvent. To us, that is our simple part to play. So what is the simple you can play because everybody has a simple part to play?

Data from survey result-
Number of participants – 50
Age – 10-18 years
Gender – female

Pre-workshop survey result.
Question 1.
 2 respondents have heard about SDGs before.
 48 respondents have never heard about it.
Question 2.
 1 respondent heard about it from parent.
 49 never heard it anywhere.
Question 3.
 3 respondents answered but got it wrong
 47 respondents said they have no idea.

Post – workshop survey result.
Question 1.
 47 respondents now know what SDGs are.
 3 respondents said they don't.
Question 2.
 48 respondents can recall one or more SDGs
 2 respondents cannot recall any.
Question 3.
 33 respondents were between 10-13 years old, and would be between 23 -26 years old by 2030.
 17 respondents were between 14 -18 years old, and would be between 27-31 years old by 2030.
This program was a pilot, and we intend reaching out to 100 schools in Kaduna State, Nigeria to spread the message of SDGs and goal 6 in particular to wipe up sleeping but relevance issues at local communities for local solutions. Can you support us?

See our program event, the school toilet in question as attached.
You need to login to reply
Time to create page: 0.385 seconds