How can I print a forum thread or save it to pdf file? How can I print a forum thread or save it to pdf file?
09 Jun 2015 10:06
#13602
by

muench
Edit on 26 June 2017: With the forum upgrade in April 2017 we have removed the button of "print of pdf". We might bring it back in future if there is popular demand. Meanwhile, you can still print a thread by clicking on the right button of your mouse anywhere on the page. However, the resulting pdf file or printed page won't look very pretty as we have not optimised that yet.

Dear all,

If you would like to print out a forum thread or save it as a pdf file, this is now quite easily possible. See the blue button below this post (and below any post) which says "Print or pdf"? Just click on that. It will allow you to print the entire thread of posts either to a printer that is connected to your computer or - if you have it set up like this - to print to a pdf file (which is similar to saving to a pdf file).

Note that if the thread spans over several pages, then the printing will only print the page that you are currently on.

This "print" button is actually the same as using the right mouse click button anywhere on the page, like in the grey area to the right of the post.

Unfortunately, printing to a pdf file by using the "print" command doesn't work with all browsers (e.g. it doesn't work with my version of Internet Explorer 11, I found) unless you have the right add-in installed. It does work fine though with Chrome as a browser and I haven't tried yet with Firefox.
With Chrome as a browser you just need to select "pdf file" from the list of printers, or it says "Save as pdf file" as an option after you have clicked on print.

Anyhow, please do try it out and give us feedback about this new functionality.

Regards,
Elisabeth
---
Community manager and chief moderator of this forum
(Funded via GIZ short term consultancy contract)

Dr. Elisabeth von Muench
Independent consultant located in Brisbane, Australia


This email address is being protected from spambots. You need JavaScript enabled to view it.

Twitter: @EvMuench
Sanitation Wikipedia project leader: en.wikipedia.org/wiki/Wikipedia:WikiProject_Sanitation
My Wikipedia user profile: en.wikipedia.org/wiki/User:EMsmile

The following user(s) like this post:
cecile
,
hajo
You need to login to reply
Re: How can I print a forum thread or save it to pdf file?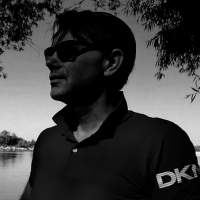 06 Jul 2018 12:58
#25559
by

vicWeller
Quite an old thread to start to argue but some amends need to be made here so far. Nowadays it's become way easier to print the website content to pdf yet it still goes bad for all the browsers, Edge does so especially bad. So it requires to fix centring and scaling for every print manually, I use this tool for such purposes
https://pump-it-up-job-form.pdffiller.com/
It's more about filling and signing forms as well as requires a subscription payment monthly yet it does this kind f business in pretty fast manner
You need to login to reply
Time to create page: 1.057 seconds