Where there are no sewers: The toilet cleaners of Lucknow, India - and Dalits in India and Pakistan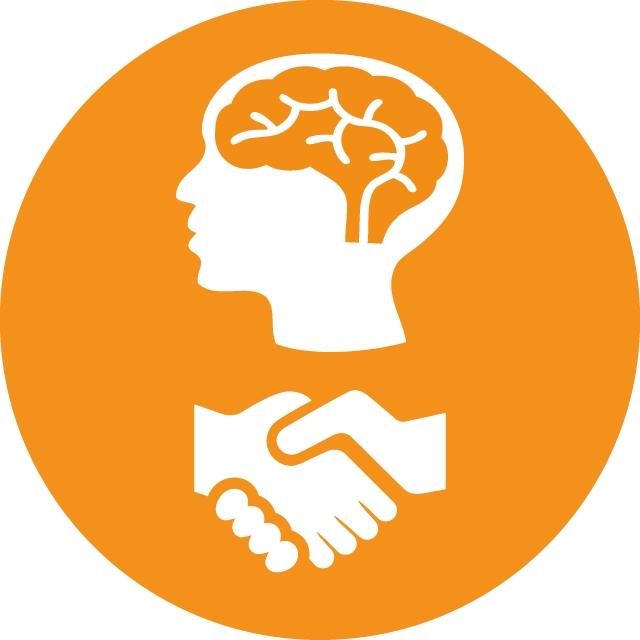 Re: Where there are no sewers: The toilet cleaners of Lucknow, India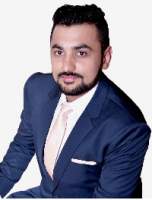 25 Jun 2018 18:48
#25454
by

muhammadwaseem
Dear Elisabeth,
My answers to your question/comments.
Is a "daliti" same as a "dalit"? If they are not Muslims what religious group do they belong to? Hindus?
There is no such word Dalit or Dalitis used in Pakistan (maybe in Karachi or some part of Sindh - because there are few hindu communities in the cities and villages). Dalit, meaning "broken/scattered" in Sanskrit and Hindi, is a term mostly used for the castes in INDIA that have been subjected to untouchability. In Pakistan there is no such a cast system as it is in India.
However, i think we are missing the point. It is not about Dalit it is all about human rights and unfortunately in Pakistan such sanitary job is done by minorities (most of the time). These minorities are not only Hindus but christians and other possible religious believers. Therefore, in Pakistani context we should be talking about minorities (and not Dalits) who are generally doing the job unhygienically.
I assume that the Pakistani laws are set up in a way that nobody is classified as a dalit anymore but all Pakistani citizens have equal rights (correct?). Nevertheless do people still identify themselves as a "dalit"? Why would they do so, could they not just say "I am the same as everybody else"? (this might be a naive question) There are no advantages of "being a dalit", only disadvantages, right?

Yes Pakistani law exactly says that about equal rights. Furthermore, it says that the human/religious rights will be given to the minorities. Maybe in smaller Hindu community they you will hear about the word "Dalit", i never heard of such word.
We have a similar discussion here:
forum.susana.org/71-behaviour-change-and...ing-behaviour-change
You need to login to reply
Re: Where there are no sewers: The toilet cleaners of Lucknow, India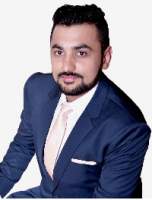 25 Jun 2018 18:55
#25455
by

muhammadwaseem
Dear Mr. Mughal,



Thank you for your informative post. I would agree and disagree with you.

In Pakistan, the job of manholes cleaning and pit cleaning is done, as you rightly note, by the dalitis. The dalitis are NOT Muslims. The local name of dalitis is "bhangies." I think, this local name is also used in India. As is the culture here, these dalitis cannot touch Muslims, or even Muslim utensils.


Bhangies is not alternative word for Dalits. Dalit is a cast and Bhangies is Alcoholic/drugs addict. I think its different. And the job is not only done by bhangies but professionals too however, they are also from minorities. Bhangies are unfortunately finacially forced to do this job to earn some money.
You need to login to reply
Re: Where there are no sewers: The toilet cleaners of Lucknow, India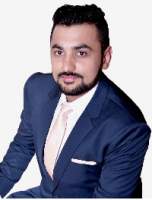 25 Jun 2018 19:27
#25456
by

muhammadwaseem
Dear Elisabeth,
Does that mean that you would not shake hands with a person who you know is classified as a Dalit if you met this person? Is it legal/acceptable for you not to do so or could the person protest and insist that he/she be treated like anyone else? Were you explaining a societal convention that some people follow and some people don't, or is it a "law"? What would hapen if you did shake hands with them?

As i mentioned no such word is used in Pakistan. Muslims can touch every human being as it is not forbiden in Islam or Pakistani Law. Regarding shaking hand with Bhangies (as Mr. Mughal mentioned), it is just unfortunately a cultural practice to not come close to a person who just cleaned a sewage pipes. Although cleaning in general is appriciated in Islam. Islam says "Cleanliness is half the islamic faith". Still majority of muslims culturaly do not follow this teaching of Islam. But this not different here in Germany. Let me please tell you one story to explain the situation. I was going with my German friend to take a S-Bahn (train) in Berlin at Zoologischergarten. He asked to open the main entrance door of the train station. I said why would you not open it yourself. "There are so many drug addicts and homeless people around thus touching the door all the time that is why i do not want to touch the door" he replied me.
Furthermore, I would like to give one more example from Germany, since you are German that would make it easy to understand the situation. Unfortunately minorities are forced to do such jobs in Pakistan as they are here in Germany (most of the public toilet cleaners are from african origin in Germany)
So it is just about culturally accepting the cleaners and sweapers in Pakistan. It has nothing to do with beliefs or laws.
And what is stopping a Dalit from moving to another city where nobody knows him or her and just lead a "normal life"? Or can you tell from the person's dialect that he or she is a dalit? Is it stamped into his passport?
As mentioned there is no Dalit concept in Pakistan. A sweage/toilet cleaner (from minority group) can move where ever he/she want and live a normal life untill neigbours find out that he still cleans the sewage pipes.
And this question of mine from an earlier post hasn't been answered yet:
I assume that the Pakistani laws are set up in a way that nobody is classified as a dalit anymore but all Pakistani citizens have equal rights (correct?).
Yes correct. Dalit is not used in Pakistan hence no legal definition of Dalit in Pakistani constitution.
You need to login to reply
Re: Where there are no sewers: The toilet cleaners of Lucknow, India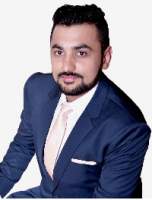 25 Jun 2018 19:50
#25457
by

muhammadwaseem
Dear Elisabeth,
I am a bit concerned about your statements here. What does it mean in practical terms when you say "People keep away from the sanitary workers"?
With sanitary workers, do you mean only people who empty pit latrines or also those who do maintenance on sewers or perhaps even maintain and operate wastewater treatment plants?
People would prefer to keep distance while having converstation. The same way when a person smelling badly and jumps into a train, other passengers would prefer to move to next compartment.
However, i would suggest to use an international sanitation termonologies (maybe from UNICEF) to not confuse the discussion. We are talking about informal emptiers of sewage pipes/pit latrines or house maids etc. I think what Mr. Mughal meant with sanitary workers is informal emptiers (so called bhangies, daily wagers from minority groups etc. who struggle to earn few bugs every day) who empty the pit laterin or clean the pipes without safety and unhygienically.
The maintenece of sewers is usually done by skilled labour not so called Dalit (or Bhangies). The repair and maintenece of sewers is a well accepted proffession (and culturally accepted). And the same for wastewater treatment plants (only skilled "Ausgebildet" people would do that).
This kind of intolerance and lack of human rights would probably then apply to the Dalits, since they are Hindus living in Pakistan. (my guess)
By law, every person from minority group (Hindi, Christian ...) has right to follow his beliefs and will not be forced to become a cleaner.
You need to login to reply
Re: Where there are no sewers: The toilet cleaners of Lucknow, India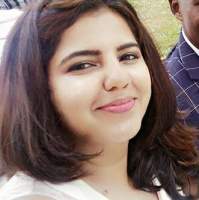 05 Jul 2018 10:31
#25548
by

shobana
Dear Sharada, Ashok and all,

My first question would be why we as sanitation professional should be using the term 'Dalit'. Muhammad had clearly explained what the term means. I would prefer using the legal term Scheduled Caste or SC although it may include people apart from Dalits.

It needs to be clear that manual scavenging was outlawed in 1993 and the ministry in India is trying to collect data and register manual scavengers .
But why does scavenging still exist? It is simply because nobody realises that a women who come to clean their toilet in the morning in a 'manual scavenger'. There is no recognition that this is banned or wrong and clearly there is no Government will to break the caste system encouraging this. Although SCs do have more opportunities and reservations ( affirmative action), the environment is not conducive enough for them to fully make use of the benefits for the past 40 - 50 years.
People would have to pay more to get honey suckers to do the job instead of just offering two pieces of bread to the night soil pickers.

Best,
Shobana
---
Shobana Srinivasan
SuSanA Secretariat, GIZ Eschborn
BORDA e.V Germany


This email address is being protected from spambots. You need JavaScript enabled to view it.

;

This email address is being protected from spambots. You need JavaScript enabled to view it.


Working as a part of Bill & Melinda Gates Foundation Phase 3 SuSanA project ( www.susana.org/en/resources/projects/details/127 )
You need to login to reply
Re: Where there are no sewers: The toilet cleaners of Lucknow, India
06 Jul 2018 09:42
#25557
by

Ashok
Dear All,
I am sure that, at least in terms of India, manual scavenging is going to be a thing of the past with so much pressure being built by the Government on constructing Toilets with flushing, may be pour flush but flush they must. Every household, rural and/or urban is being provided with a flush toilet.
The problem will arise when the time comes for emptying the leach pits or cleaning the septic tanks or sewers.
As suggested in international community that "pits will be free of all nuisance and can be emptied by the owner himself" will certainly not work in India and again a Bhangy has to be called in. But, by then, the process would change a lot and in all probability, some mechanization would come up so that the job becomes much more respectable as compared to manual scavenging and also it would be certainly not such a low paid job.
The present position is, and this is the main problem which no body wants to talk about, that bhangies do not want to leave there present job as it gets them so many benefits from the Government throughout their their life and the people in general just take them for granted as they are available for the asking.
They have been given a different, and hopefully all the time, a different identity but that only demarcates them more and more. HARIJAN by none other than Mahatma Gandhi, BAHUJAN by Kanshi Ram but the stigma remains. Such castes are scheduled in the Constitution of India and hence the word Schedule Caste, which is in no way legal.
Why do we have to differentiate them and us? As it is there are more than a thousand castes and sub castes in India among Hindus, Muslims, Christians, Sikhs, Gorkhas etc. etc. we do not want to put a new or different tag an any of them so what is so special about DALITS?
The answer, I think is very simple. We can not live with them and we can not live without them. Hence a gap is necessary!
Next five years are going to see a change beyond imagination as far as these people are concerned.
I am attaching a Photo which speaks for itself. A "DALIT" ( A sweeper in this case, with a broom talking to his relatives and going on with his chores on a scooter. ( This was captured by me on 9th June 2018 at 6 AM on Civil Lines Road in New Delhi). You can easily place him by his dress.
This attachment is hidden for guests.
Please log in or register to see it.
This message has an attachment file.
Please log in or register to see it.
You need to login to reply
Time to create page: 1.160 seconds