SDG 6.2 cannot be achieved without safe menstrual hygiene management for all women and girls (Zambia)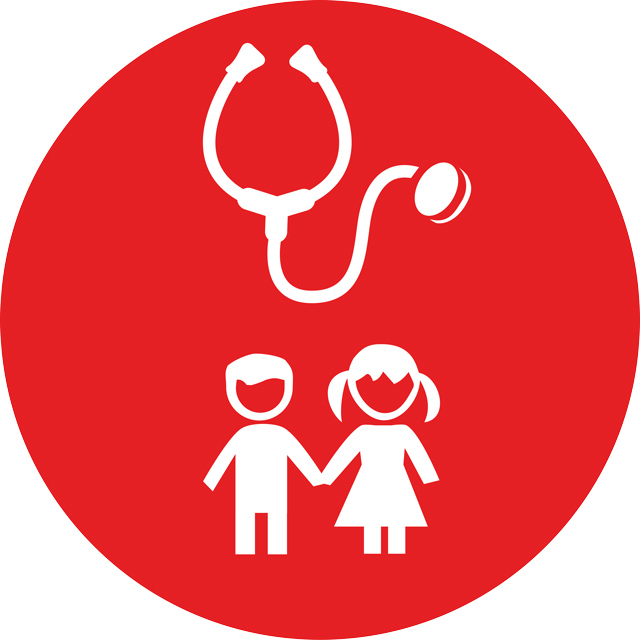 UN SDG 6.2 CANNOT BE ACHIEVED WITHOUT SAFE MENSTRUAL HYGIENE MANAGEMENT FOR ALL WOMEN AND GIRLS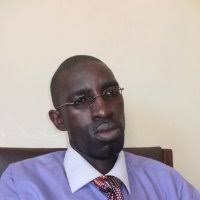 12 Oct 2018 15:29
#26252
by

Maboshe
Half of the world's population menstruates. Breaking the silence on menstruation can change women and girls' lives.
Integrating Menstrual Hygiene Management (MHM) in national policies across sectors will ensure that no one is left behind.
During our 2017 -2018 project implementation periods the Maboshe Memorial Centre (MMC) office was informed of girls and women in some of the organization operating zones using of cow dung instead of sanitary pads.
Menstruation is a dream-killer for most girls, as they are unable to attend school during menstruation. On the other hand, those who cannot afford a good menstrual pad, rely on old rags as alternatives. There is no denying the detrimental health impacts faced by poor girls and women due to these unhygienic practices. Without access to sanitary pads to contain the flow, girls stay home, half of girls in rural areas report missing 4 to 5 days of school each month when they're on their periods. Girls living in rural areas of Zambia have little or no access to, or cannot afford modern commercially-produced disposable sanitary pads and are taught by older women what to use instead. Torn cloths, cow dung, dirty rags or mattress pieces, newspaper or even sand and leaves instead (rather like a sarong) is traditionally used but this is bulky and doesn't stay in place so girls will stay at home, particularly from school during their menses. Doing this puts them at a huge risk of infection. This means that they miss lessons for around 1 week in every four - that's 25% of lessons or, during their four years of secondary education, a whole year of schooling. Educating a girl means that they will a higher income, healthier baby, and be more involved in community activities and often, it helps break the cycle of extreme poverty.
It's quite unfortunate that in rural areas of Mongu district in Zambia and in the 21st Century there are girls who cannot be able to gain access to sanitary towels.
Girls and women of all ages and mostly in the age of 10-19 years have resorted to use cow dung, which makes into a flat shape and hang it out on the sun to dry and others also use cow dung which is made into a powder after dried in the sun. They make several pieces of them so that they can be able to use them for about three (3) months. When they are on their period, they take the dried cow dung and place it on their inner wear and put some pieces of cloth on top of the dried dung. They said that the dung acts as a sponge and absorbs the blood when it passes through the cloth.
According to the findings done by the Maboshe Memorial Centre (MMC) from Doctors in obstetrics and gynecology, say girls and women suffer from gynecological diseases due to the improper use of sanitary products. World Health Organization (WHO) claims that 63% of gynecological diseases are caused by using poor quality sanitary products as girls and women are vulnerable to infection during this delicate period and weakened immunity can lead to more serious health threats.
The girls and women in our operation zones in the rural areas say that they use cow dung because they cannot afford to buy proper sanitary wear or pad. For a woman to keep clean and prevent any leakages they may need more than one sanitary towel and those with a heavy flow may need up to 4 of them. This can be costly and can lead to the spending of more than US$20 (K200) per month and this is relatively expensive to people who are living in rural areas. I believe that Maboshe Memorial Centre (MMC) is trying to lobby from government and the donor community to subsidize the prices of sanitary towels and make it more affordable to everyone.
In our opinion, when in Western Province, Zambia where some girls and women are still using cow dung, girls and women especially school going girls choose to remain home every month while on their period. This causes girls to miss out on a lot, some even remain at home for almost a weak depending on how different the menses vary. A woman in Kembi Village said growing up, menstruation was a taboo topic to talk about openly because with it came dire consequences like isolation and utter embarrassment and a girls in Kannde Village she stays home during her period due to an experience she would love to forget. She said, "I cannot forget the humiliation i experienced when my fellow pupils saw blood on my uniform and it being a mixed school the boys made fun of me." This experience shows exactly what happens to girls if they happen to soil their clothes while out in public.
International conventions and action plans elaborate on women's sexual and reproductive rights, but stop short of explicitly mentioning menstruation. If health education is provided in a community or school, the chapter on reproductive health is often skipped due to these taboos. Even development sectors such as Water, Sanitation and Hygiene (WASH) ignore girl's and women's need for safe spaces to manage Menstrual Hygiene and mechanisms for safe disposal of materials used to absorb menstrual blood — despite routinely dealing with infrastructure and taboo topics such as excreta. SDG target 6.2 puts a focus on ensuring sanitation and hygiene for everyone, everywhere, all of the time.
In Zambia we have started working to incorporate Menstrual Hygiene Management into our work with schools and health centres. We aim to provide a supply of re-usable sanitary pads to school girls, train health educators to deliver menstrual health education and hygiene training in schools and the community, to girls, boys and their families. This will raises awareness and breaks down taboos and discrimination against menstruating girls. Menstrual Hygiene Management will enable girls to manage their menstrual cycle with dignity, which will help keep them in school, furthering their education and improving their life chances.
Menstrual Hygiene Management (MHM) is top on the agenda for the Maboshe Memorial Centre (MMC) because MMC prioritize girls' education. That is why MMC is doing everything possible to ensure the girl child remains in school.
Maboshe Memorial Centre (MMC) feels that we have to break the silence and build awareness about the fundamental role that good Menstrual Hygiene Management (MHM) plays in enabling girls and women to reach their full potential in living a health life by promoting hygiene.
Issued by the Maboshe Memorial Centre (MMC)
Cell # + 260979997382, +260975077808 and +260954655071
MMC website: - maboshememorialcentremmc.yolasite.com
MMC facebook page: -
www.facebook.com/maboshememorialc
MMC twitter: -
twitter.com/mmc_office
MMC Blog:
maboshememorialmmc.blogspot.com/
MMC Linkedin:
www.linkedin.com/in/maboshe-memorial-centre-8272718a/
You need to login to reply
Time to create page: 1.452 seconds