Re: How can I format the text in my own post? (making words bold, underlined, using bullet point lists...) How can I format the text in my own post? (making words bold, underlined, using bullet point lists...)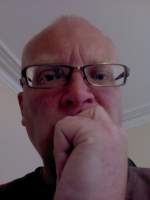 22 Jul 2014 12:26
#9435
by

joeturner
Hi F H Mughal,

No it is not English but it has a meaning in English - in this context the difference between the number of times your posts have been voted 'helpful' (green plus) vs 'unhelpful' (red minus). A high number means that everyone likes you.
You need to login to reply
Re: How can I format the text in my own post? (making words bold, underlined, using bullet point lists...)
22 Jul 2014 13:34
#9436
by

muench
Thanks, Joe, that's exactly right.
Mughal, we also explained more about these
Karma
points that you can allocate to other users here on the forum:
forum.susana.org/forum/categories/135-qu...e-qesteemq-of-a-user
In short: it's a way of "applauding" someone (the green plus to the left of the person's page) or not (the red minus).
The origin of the word karma is apparently from ancient India, see here:
en.wikipedia.org/wiki/Karma
On other forums I have seen the word "Kudos" being used.
Mughal, about your other question:
Is there a button here, which when clicked, leads the forum users to the publications this forum has?
No, this does not exist.
However, you can use the search function at the top right to search for topics (including titles of attachments if they were mentioned in the post).
In addition, we try to ensure that all important publications that users attach to their posts are also uploaded to the SuSanA library:
www.susana.org/library
(and the library has its own search function)
If we have missed any then please bring them to our attention so that they can be added to the library (
This email address is being protected from spambots. You need JavaScript enabled to view it.
).
We also spoke about this issue here on the forum:
forum.susana.org/forum/categories/148-yo...nd-attachments-later
Keep on asking your questions, Mughal, as others might have the same questions.
Don't forget to take a look at the Help Section in case a thread has already been started on that topic. In that case, you could put your question directly into that existing thread:
forum.susana.org/forum/categories/132-forum-help-section
Regards,
Elisabeth
---
Community manager and chief moderator of this forum
(Funded via GIZ short term consultancy contract)

Dr. Elisabeth von Muench
Independent consultant located in Brisbane, Australia


This email address is being protected from spambots. You need JavaScript enabled to view it.

Twitter: @EvMuench
Sanitation Wikipedia project leader: en.wikipedia.org/wiki/Wikipedia:WikiProject_Sanitation
My Wikipedia user profile: en.wikipedia.org/wiki/User:EMsmile

You need to login to reply
Time to create page: 0.607 seconds