SuSanA received grant by BMGF to further develop its global knowledge platform - project updates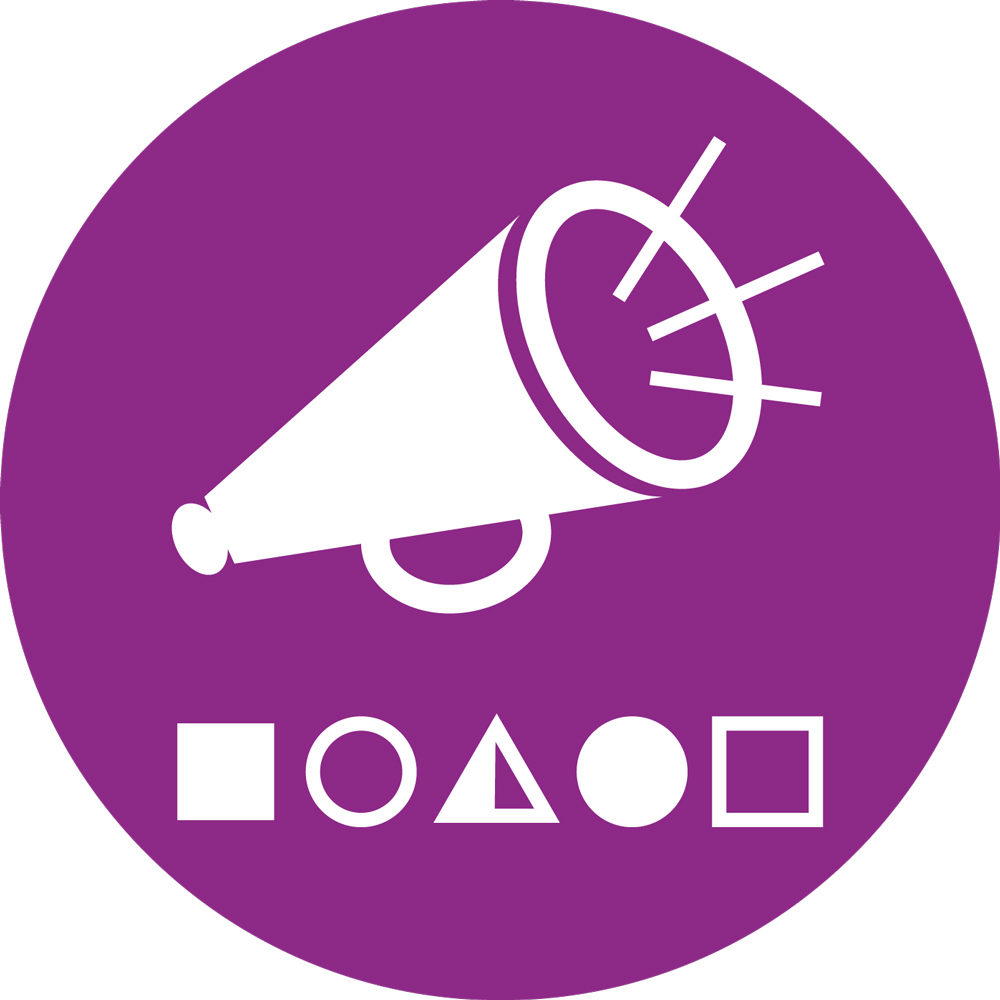 Re: Survey on Knowledge Exchange in the Sanitation Sector for Improvement of SuSanA Communication Strategy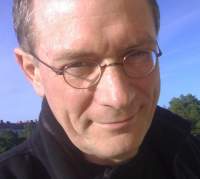 01 Sep 2017 12:20
#22505
by

arno
You need to login to reply
Re: Survey on Knowledge Exchange in the Sanitation Sector for Improvement of SuSanA Communication Strategy
04 Sep 2017 12:38
#22528
by

muench
Here is some additional background information about the survey and
why you should take it
(if you haven't done so already).
To date, we have received 2600 survey responses which is great. About half came from SuSanA members, the other half from non-members. We have 8500 SuSanA members, so that's a response rate of 15% so far for SuSanA members - thank you! The survey has been advertised via other networks as well (e.g. WSSCC, IRC) and we estimate that it might have reached 50,000 people.
Therefore, we are hoping for more responses to come in still
. Perhaps it helps if I provide a bit more background information on the survey (this is from my own understanding; I am not too deeply involved in this as is managed by others in the team, mainly Arno):
What is happening with the survey responses?
Our consultants, CAWST and seecon, are using the survey response data in their analysis. As a reminder, they won the bid for the tender (which was posted
here
) to produce "A Stakeholder Market Study – consisting of a baseline market assessment, a communications strategy for SuSanA and a template for measuring the impact of SuSanA on the targeted market".
What are the objectives of the survey?
The survey will help to develop a description/map of knowledge management within the sanitation sector. It will support a baseline market assessment for knowledge management and networking within the sanitation sector.
Objectives of this assessment include e.g. the following:
- To determine knowledge management (KM) practices, needs and interests of potential and existing members/users
- To understand better the strengths and weaknesses of SuSanA (from the perspective of members/users) (SWOT)
- To assess where regional chapters may achieve the greatest impact based on needs expressed by members/users
- To support the development of targeted communications strategies for existing and potential member/users
Respondents to the survey will prioritize for example which of the features of an online WASH information database is most important.
Please feel free to ask any questions you have about the survey here. Also if you have already taken the survey and have questions or comments please don't hesitate to put them into this thread here. We are always happy to hear from you!
The survey will most likely be open until end of October, even though CAWST and seecon are already using the responses received so far for their analyses. So the sooner you get your survey response in, the better for the analysis! Thanks.
Regards,
Elisabeth
You need to login to reply
Re: Enhancing the contribution of sanitation and hygiene knowlwege management to "sanitation for all" through improvement of SuSanA.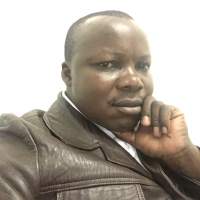 02 Oct 2017 12:05
#22818
by

simon
---
Simon Okoth
Senior Project Manager,
SuSanA Project Phase III, Stockholm Environment Institute (SEI)
Email:

This email address is being protected from spambots. You need JavaScript enabled to view it.

,

This email address is being protected from spambots. You need JavaScript enabled to view it.


Website: www.sei-international.org
Project link: www.susana.org/en/resources/projects/details/127
You need to login to reply
Re: Survey on Knowledge Exchange in the Sanitation Sector for Improvement of SuSanA Communication Strategy - Results now available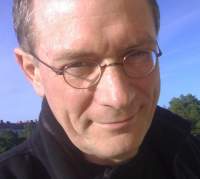 28 Nov 2017 20:48
#23306
by

arno
The SuSanA market survey (continued until October) was carried out by a consortium made up of CAWST and Seecon following competitive bidding. The work consisted of the following components:

1. A Knowledge Management (KM) needs user survey which was sent to the following mailing lists:
a. SuSanA, CAWST, and Seecon (about 25,000 unique emails),
b. 27 WaterAid Ghana staff
c. RSWN (approximately 3500 emails),
d. Newsletters for USAID (Sanitation Updates), WSSCC and GWP,
e. IISD WATER listserv,
f. LinkedIn lists for WSSCC and GWP,
g. Unicef country offices

2. Interviews of the following:
a. 30 professionals from within SuSanA partner organizations to better understand their KM needs and interest in SuSanA (chosen based on relative level of interest–both high and low)
b. 9 interviews from SuSanA core members and staff of the Secretariat to inform a SWOT analysis of SuSanA,
c. 8 key informants associated with the MENA and India regional chapters to assess regional potential

3. The above two activities (1&2) resulted in the following:
a. Market Study Report,
b. 10 identified "Personas" to support the development of communication strategy recommendationsc. and an analysis of SuSanA's regional outreach/targeting

4. SWOT analysis of SuSanA's main attributes

5. Comparison of over 120 WASH KM and networking organizations

6. The two above activities (4&5) resulted in a relative ranking to highlight the average, lead, and SuSanA's market values in key KM products and services

7. Mapping of 50 organisations that specialise in knowledge management surrounding SDG6 and those for other associated SDGs

8. Consultation and verification of tentative results with SuSanA Core Group representatives and development of elements for the communication strategy during a series of meetings in Stockholm.

9. Recommendations for the Communications Strategy

10. Performance Measurement System including KPIs (Logical Model, Performance Measurement & guidance for adaptation)

The member survey attracted about 1300 responses (15% response rate of the 8500 members that received emails) and the non-members survey about 1400 responses (7% response rate). Most responses were in English and carried out online (the survey was offered in French and Spanish and also offline). Of the 2700 responses, 77% completed the survey while 23% were left incomplete.

The work is continuing in the form of a SuSanA Strategy and Communications Plan both of which are being written.

Attached you will find the results of the online User Survey and descriptions of the SuSanA "personas" - the different sorts of professionals that are members that make use of SuSanA in their daily work. We would like to further develop these as a method to better understand the needs of the different members and users. And this may then allow for a crowd-sourced method of creating more detailed user profiles which in turn could lead to even more effective targeting and fulfilling of user needs.

Best wishes
This message has attachments files.
Please log in or register to see it.
You need to login to reply
Re: Survey on Knowledge Exchange in the Sanitation Sector for Improvement of SuSanA Communication Strategy - Results now available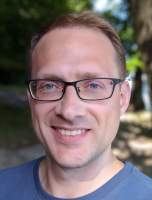 29 Nov 2017 05:32
#23311
by

JKMakowka
Some interesting results.

One thing that was pointed out is the higher participation of "policy" interested persons Vs. "design" practitioners in online forums. My guess is that this is more a reflection of the current state of the SuSanA forum rather than a general insight. I also guess that a few years back this would have been the other way around.
Not a bad thing or anything like that... just an interesting confirmation of a trend I noticed a while ago.
---
Microbiologist & emergency WASH specialist
WASH news aggregator at: news.watsan.eu
The following user(s) like this post:
muench
You need to login to reply
Re: Survey on Knowledge Exchange in the Sanitation Sector for Improvement of SuSanA Communication Strategy - Results now available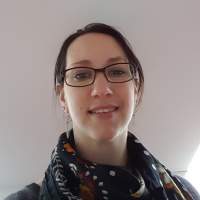 01 May 2018 11:39
#24951
by

eshaylor
Hi there,

As a follow on to the survey and to share the findings more widely, the attached poster was presented at the Emergency Environmental Health Forum in Berlin. It shows how SuSanA intend to use the results to tailor its services for users, and in this case, emergency sanitation practitioners.

At the forum I had some discussions with key members of the Global WASH cluster as to how SuSanA and the GWC can better support each other with sharing of documents and exchange of information. Along with the WG8 meeting we gained some insights as to how SuSanA can better serve the needs of the emergency sanitation community.

Regards
Esther
---
Esther Shaylor
Innovation specialist - WASH and Education
UNICEF Supply Division
This message has an attachment file.
Please log in or register to see it.
You need to login to reply
Re: New developments in the SuSanA Phase III Grant project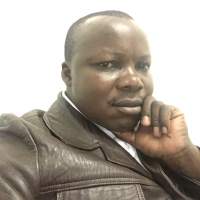 20 Jun 2018 15:10
#25415
by

simon
Dear SuSanA members,
On behalf of the Stockholm Environment Institute (SEI), the SuSanA Gates Project Consortium and the Project Advisory Board we would like to bring you up to speed with the progress made in this development project and update you on the changes aimed at supporting and strengthening SuSanA. The project set out to achieve the following three key outcomes:
1. Improved use of SuSanA Platform by identified target groups, through a clear communications plan and platform improvements.
2. Demonstrable improvements in the impact that use of the SuSanA platform has on members' work in sanitation.
3. Strengthened governance and institutional sustainability of SuSanA as reflected in an operational plan that includes a plan for funding the budget needed to assure the future of SuSanA.
To deliver the above, the project carried out a "user experience study" which led to revamping of the SuSanA website and Forum (
forum.susana.org/10-announcements-regard...dy-into-action#21078
). The other important undertaking during year one was the stakeholders' market study (
forum.susana.org/10-announcements-regard...s?limitstart=0#23306
) which was successfully completed leading to the development of a SuSanA Communications Plan with several annexes stemming from the market study work (see attached). Following a review of progress at the Gates Foundation in Seattle in October 2017 (after one year from the project start) a new and robust general strategy and "business plan" for SuSanA was pulled together (see attached). This exercise included developing a Theory of Change and Value Propositions for SuSanA. Finally a workplan was put together to implement much of the new strategy starting in 2018.
Indeed this process of internal development was new and enlightening for all involved with SuSanA and we feel very proud about how successful this has been in terms of providing SuSanA with a clear path for the future. The final part of the project will now focus on an organizational study and further improvements in the interface between users and the websites introducing more detailed user profiles, so-called "personas" -one of the recommendations from the communications plan. The present project with Gates Foundation support was originally meant to continue to September 2019 but
will come to an end one year early in Sept 30, 2018
. The main reason for this is to try to accelerate the process of change within SuSanA. In September 2018 there will be further recommendations regarding organization, governance and funding.* We hope then to be able to provide SuSanA with several new opportunities for its further development.
We invite any Forum members and SuSanA partners to comment on the work thus far.
Yours sincerely,
Simon/Arno
Attachments:
Communications Plan and Annexes
SuSanA Strategy
* See also in this thread: "Shaping SuSanA's Future - an invitation for feedback from all members",
forum.susana.org/10-announcements-regard...ack-from-all-members
---
Simon Okoth
Senior Project Manager,
SuSanA Project Phase III, Stockholm Environment Institute (SEI)
Email:

This email address is being protected from spambots. You need JavaScript enabled to view it.

,

This email address is being protected from spambots. You need JavaScript enabled to view it.


Website: www.sei-international.org
Project link: www.susana.org/en/resources/projects/details/127
This message has attachments files.
Please log in or register to see it.
You need to login to reply
Re: New developments in the SuSanA Phase III Grant project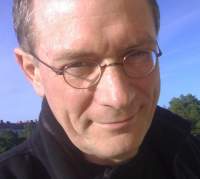 20 Oct 2018 16:52
#26304
by

arno
Dear SuSanA Members
As a follow up to the message by Simon Okoth from June 20, I can report that a consultancy called Sphaera from the US (
www.sphaera.world
) was engaged by BMGF to look into an accelerated organizational change for SuSanA. The report was released Oct 5, 2018.
This attachment is hidden for guests.
Please log in or register to see it.
Its recommendations are interesting such as changing SuSanA into a centralised cooperative organization with regional/national franchises and a streamlined governance structure.
The SuSanA Core Group saw a draft of the Sphaera report in August 2018 and did agree unanimously at the meetings in Stockholm that SuSanA is ready for both organizational and governance changes. The follow-up would require the setting up of an independent Task Force to carry out the 10-step process that was initiated by Sphaera. The first steps towards setting up such a Task Force are being taken now.
Best wishes
This message has an attachment file.
Please log in or register to see it.
You need to login to reply
Time to create page: 1.782 seconds