Modified treadle pump (pit pump) prototype - peddle powered gulper modification (Malawi)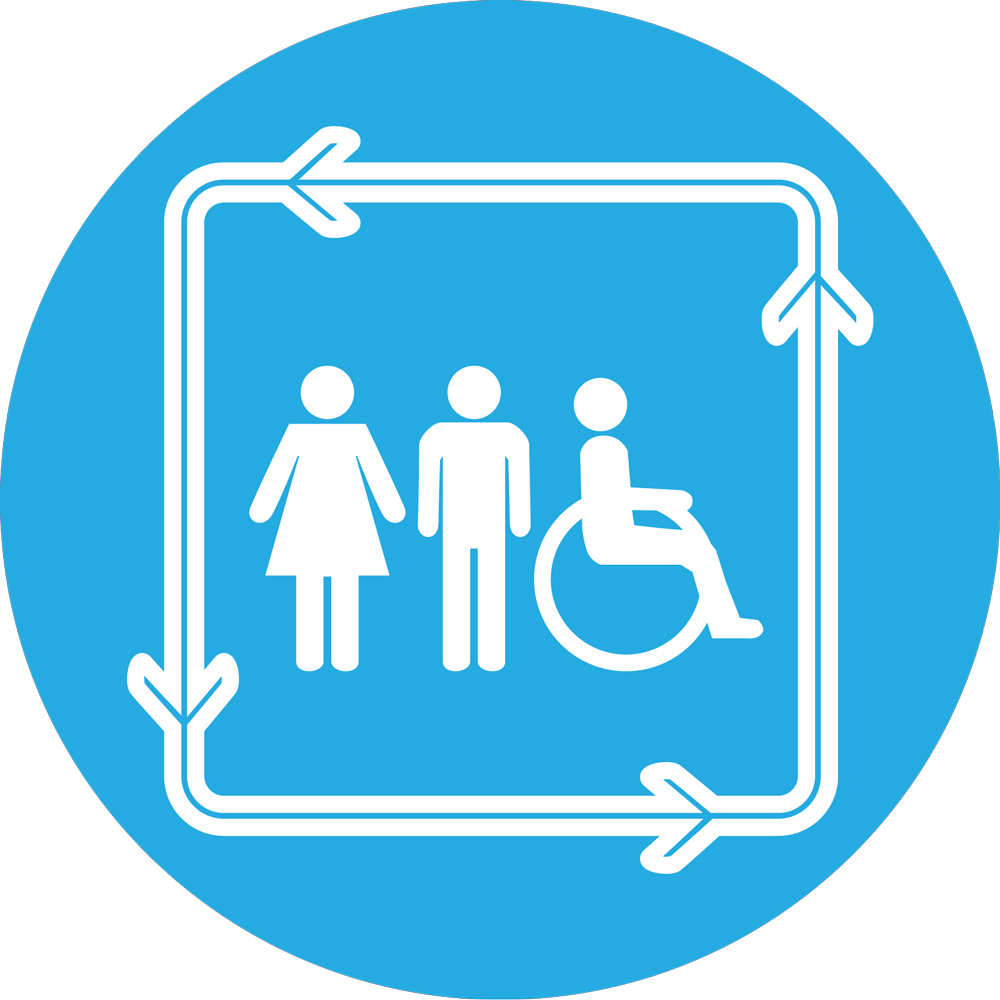 Modified treadle pump (pit pump) prototype - peddle powered gulper modification (Malawi)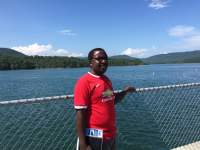 23 Oct 2014 09:50
#10663
by

willychipeta
Note by moderator: This thread is related to this research project:
forum.susana.org/component/kunena/99-fae...ty-and-policy-issues
See also related thread here:
forum.susana.org/forum/categories/99-fae...i-urban-mzuzu-malawi
++++++++++++
My name is Willy Chipeta and I am 28 years old and pursuing a Master of Science in Sanitation by Research through the Department of Water Resource Management and Development at Mzuzu University in Malawi. I started the program in February 2014 and plan to finish by December 2015.
In 2013, the Centre of Excellence in Water and Sanitation was awarded a research project on "Solutions for Pit Desludging and Subsequent Sludge Management in Low income Urban Settlements in Malawi" with support from the Water Resource Commission (South Africa). Through this project, the Centre has offered me a scholarship opportunity working towards developing innovative tools and techniques for emptying, transport and treatment of pit sludge at a small scale working towards overcoming the great deal of challenges in this sector.
The main focus of my research study will be investigation on design and development of low cost technologies for pit emptying in low income urban settlements of Mzuzu City found in the Northern Region of Malawi. It is envisioned the benefits of undertaking the investigation can offer varying opportunities.
The opportunities of technology include enabling access to high density peri-urban areas and safe removal of human excreta at a more affordable cost than is the case with existing technologies. Therefore the aim is to ensure continued use of sanitary facilities as well as reduce public health risks arising from improper human excreta management in the urban environment.
To this end, a modified treadle pump (pit pump) prototype has been developed in pursuance of the aforementioned opportunities. Instead of using a rope, a chain similar to the one used in a bicycle will be used to drive the pulley. The length of the pump will be reduced to make it portable to carry to site.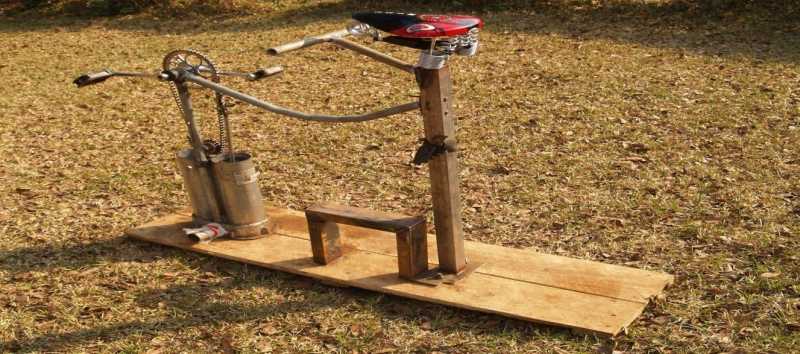 The dual advantage of this design is it can enable pumping from outside the latrine, decreasing potential contact with fecal sludge by pit emptiers and ensuring their safety from possible collapse of latrine while pumping. Materials can also be manufactured locally to ensure sustainable operation and maintenance.
I welcome your comments and suggestions on my technology, and look forward to meeting many of you at FSM3 in January 2015
You need to login to reply
Re: Pit Pump prototype testing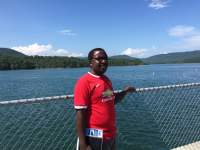 12 Jan 2015 07:19
#11566
by

willychipeta
At Mzuzu University we are undertaking research on solutions to pit desludging in urban informal settlements in Mzuzu city in the Northern part of Malawi. The research is funded by Water Research Commission.

As part of this research, my focus is development of pit emptying technology. To this end modification of treadle pump technology is investigated. The second prototype of the Pit Pump (modified treadle pump) has been completed with changes made after the first phase review and mud slurry test undertaken then. The issues noted included half cycle motion was tedious and resulted in awkward operation than envisioned design of a foot operated prototype that can possibly be less straining on the body that other existing technologies.

Hence in the second phase of the prototype incorporated a full cycle motion as done in conventional bicycle cycling making operations potentially simpler than in the first phase design.

Additionally, in the second phase design a motorbike chain was added as the bicycle chain kept breaking off when simulated cycle motion were attempted. Therefore it is envisioned that this addition will bring about more stability to allow more rigorous tests of the second prototype. Tests on mud slurry were then attempted but it was found that the welder had left out some bolts that held the base frame tightly hence experienced leakages of the mud slurry making accurate determination of flow rates not attainable.

See attached video of work in progress of prototype development and send me any comments and or ideas on more improvements needed as the testing continues

Willy Chipeta

Masters Student.
[attachment:1]WILLY.wmv[/attachment]
You need to login to reply
Re: Pit Pump prototype testing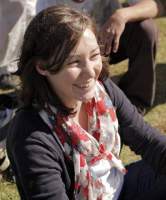 14 Jan 2015 06:43
#11599
by

nicolag
Hi Willy

Can't see that video but would love to.

You are focusing a lot on the pumping mechanism on the user side - does this mean you are quite happy with the method of emptying on the pit side or just choosing to improve one aspect?

What width pipe are you using and how are the valves coping with the waste?

Our work on the Rammer has paused over christmas but we're back to it now. We found that the blockages were relatively easily unclogged but the procedure of getting the rammer in and out to do the unblocking was a massive hassle.

We were also struggling with making a device with extendable length. We were concentrating on being able to get to the bottom of the pit, but our extensions made it almost impossible to empty the top of the pit.

Nicola
You need to login to reply
Re: Presentation on Development of Pit Desludging Technology in peri urban Mzuzu (FSM 3, Hanoi, Vietnam)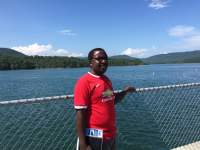 29 Jan 2015 08:25
#11793
by

willychipeta
Hi,

For all interested in development of pit desludging technologies, please find attached presentation made at FSM 3, Hanoi, Vietnam attached for review. More suggestions are welcome.

Some of the issues raised included size of the suction hose used which was 50 mm. It was observed that this size can easily blocked. Another observation was on operating mechanism as trialled with cycle motion was thought as being energy inefficient rather than conventional treadling which uses weight as added advantage.

These observation made are currently being incorporated in third phase design of the prototype that shall be trialled on simulated sludge (5 pits) according to Radford formula and 30 actual pit emptying tests within peri urban Mzuzu.

The observations made helped in refining the concept towards development of a potentially viable technology for pit emptying in peri urban Mzuzu.

More suggestions and or questions are welcome.

Video link below:-




This message has an attachment file.
Please log in or register to see it.
You need to login to reply
Re: Pit Pump prototype testing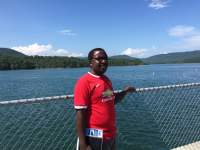 29 Jan 2015 09:14
#11797
by

willychipeta
Hi Nicola,
Sorry for the late reply due to absence as I attended FSM 3 Conference.*
I wrongly uploaded the video but have uploaded it on you tube (link: )
As regards your other areas for clarification, the focus has been on one aspect primarily the operational side in terms of operator use of the technology. This has been done to develop the technology in phases. We have only trialled it on mud slurry and the valves were coping very well as the flow rates noted so far were negligible hence looking into ways to improve.
The suction hose used was 50 mm as provided for irrigation purposes. But the size is to be changed after further analysis considering density variances and presence of trash as found in faecal sludge.
Please do share with me progress you are having with the Rammer
Willy Chipeta.
* See Willy's presentation here:
www.susana.org/images/documents/07-cap-d.../3-3-2-1Chipeta2.pdf
You need to login to reply
Re: PEDDLE POWERED GULPER MODIFICATION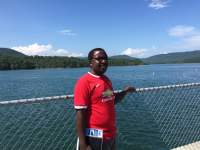 16 Sep 2015 11:27
#14974
by

willychipeta
Greetings to All,

This is to share progress on research progress. I have been exploring treadle pump modification but using suction power did not ably lift weak mud slurry hence was abandoned.

Recent efforts are on possible gulper modification using peddling mechanism than use hand operation. Any ideas on how to make this transition possible are welcome.

Warm regards,

Willy Chipeta

Masters Student in Sanitation at Mzuzu University, Malawi
You need to login to reply
Re: Modified treadle pump (pit pump) prototype - peddle powered gulper modification (Malawi)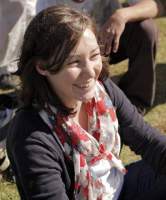 17 Sep 2015 07:35
#14997
by

nicolag
Hi Willy

What exactly are the flaws with the current Gulper that you are trying to improve on?

I never really understood the benefit of a treadle mechanism...of all the problems with Gulping, getting tired arms is not the worst!

The main issue we now have, is we have converted a version of the Gulper (the Rammer - which rams in, rather than relying on suction) to 3m (which perhaps overcomes the issue you mention). Then we have an issue because stroke length limits how deep you can go. Thats when you start need an alternative pumping mechanism - perhaps thats what your were thinking about anyway.

The photos attached are not our most recent version (with the extension) but i'll have some of that early next week.

Testing in Blantyre if you ever want to visit.
The following user(s) like this post:
willychipeta
You need to login to reply
Re: Modified treadle pump (pit pump) prototype - peddle powered gulper modification (Malawi)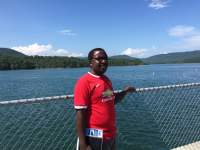 18 Sep 2015 07:17
#15027
by

willychipeta
Hi Nicola,

Thankful for your informative reply.

The gulper version we tested was the first one and not the rammer,

I found the task to be heavy when riser pipe is full with faecal sludge,

My thinking was that since arm muscles tire easily and are less powerful than leg muscles then we can potentially easy the emptying process including denser sludge in the bottom layers.

Please can you let me know on the dates for your testing and a letter of invitation can help in me requesting for permission to visit if possible.

I will try to attach a video of the idea that I had fabricated as part of my studies at Mzuzu University for your review.

Please send me your email so that I can send it to you and give me your honest thoughts about it.

Warm regards,
You need to login to reply
Re: Modified treadle pump (pit pump) prototype - peddle powered gulper modification (Malawi)
30 Oct 2015 13:15
#15709
by

muench
Dear Willy,
You have probably in the meantime already connected with Nicola by e-mail. But in case not (and in case other people also don't know):
Any forum member can contact any other forum member by using the "message" button which you see to the left of the person's post
(you need to be logged in to be able to send your message).
Therefore, there is no real need to ask for someone's e-mail address.

If you want to make it even easier for people to contact you, you can also add your own e-mail address in your forum signature. An explanation on how to do that is provided here:
forum.susana.org/forum/categories/134-us...-with-video-tutorial
Kind regards,
Elisabeth
---
Community manager and chief moderator of this forum
(Funded via GIZ short term consultancy contract)

Dr. Elisabeth von Muench
Independent consultant located in Brisbane, Australia


This email address is being protected from spambots. You need JavaScript enabled to view it.

Twitter: @EvMuench
Sanitation Wikipedia project leader: en.wikipedia.org/wiki/Wikipedia:WikiProject_Sanitation
My Wikipedia user profile: en.wikipedia.org/wiki/User:EMsmile

You need to login to reply
Re: Modified treadle pump (pit pump) prototype - peddle powered gulper modification (Malawi)
07 Nov 2015 15:00
#15817
by

awhitesell
Hi Willy,

How is the pump development going? I've been working on the design of a manual pump myself. I had a prototype of it at the toilet fair in India last year. There are some videos on the site that you can search for if you want to see what it looks like. I'm just finishing up a new design of the pump and over the next few months will be refining it. I'll post some pictures when it is ready.

Early on in the development of the pump I explored making it pedal powered. I liked the idea of riding up to a pit, engaging the pump mechanism and pedaling the bike to power the pump. I also looked at a pedal powered pump that was not integrated with a bike. It proved to be too complex and the mechanism wasn't ideally suited for pedal power. I may revisit the mechanism at some point but for the moment I'm going with arm power.

I watched your video and have some thoughts. Without actually working with your pump or at least seeing your detail drawings it's a little hard to evaluate but maybe this input will be useful.

1. The longer your stroke length is, the more efficient your pump will be (to a limit). The reason for this is every time you change direction, your one-way valves (check valves) need to open or close. Every time the are opening or closing, they are reducing your efficiency as material slips past them or they don't serve their purpose. If your cylinder were very short, the valves wouldn't have time to actuate. So the longer the better...

2. Except that you don't want a stroke length that exceeds the range of motion of the human providing power. More specifically, you don't want the stroke length to exceed that which the human can transmit through the mechanism when the human is keeping their stroke to the most efficient range. With arm power, at least on my pump, I consider that range to be about 20 inches. With leg power it might be 8-16 inches depending on the mechanism.

3. Since you are using pedal power, it's easy to argue that the ideal stroke is what a conventional bicycle has, after all, the geometry has had 100+ years to evolve and it hasn't changed much since early on. The next thing to define is the mechanism that converts your rotary petaling motion to the reciprocating motion of the cylinder.

4. Something to keep in mind while designing your system: the diameter of your piston (the bore) is important. The bore and the stroke are going to have a big impact on how much power your system needs and the design of your mechanism. You don't want the bore to be too large as the human powering the system may struggle or you'll need to gear the system. I suggest keeping the system as simple as possible so you'll need to carefully select your bore and stroke. My arm powered system has a bore of 70mm or so.

5. Another consideration is the design of the piston and the seals. Poor seal design will result in fluid or air getting past and a decrease in efficiency. Or, the seals will produce too much friction and require more power - the operator is going to get tired quickly.

6. You also need to prevent the piston from pivoting in the cylinder. If it pivots, it seizes. The design of the piston plays a part in this and so does the length of the piston rod. Ideally, the end of the piston rod will only experience vertical motion but that isn't necessarily practical. This is one of the very nice things about a two piston treadle pump; the piston stroke can be purely vertical. Anyway, you'll want to design your mechanism to reduce how much the piston rod and piston pivot. One way to achieve this is to maximize the distance between your rocker pivot point and the point where your piston rod attaches to the rocker. The "rockers" on your 2nd prototype are the 2 bars connected to the sprocket above the pump cylinders.

7. You should also try and get the point where the piston rod attaches to the rocker to be directly above the cylinder. You don't want it being off center throughout it's entire motion.

7. You mentioned that you are using a motorcycle chain instead of a bicycle chain because the bike chain was breaking. If the system is designed well, and the chain is properly aligned, a bike chain should be sufficient. I suspect you didn't have the chain rings / sprockets lined up. Or maybe it was a chain quality issue. Looking at one of the pictures, it seems that your piston rods are attached to the chain. Is that right? If so, I'm not surprised the bike chain broke, they really don't take side loads well. The approach you took in prototype 2 seems more sound.

8. What type of valves are you using?

9. Lastly, you are right. 2" diameter hose presents problems. We tested various sizes over the course of the Omni-Ingestor project and 3" seems like the right compromise.

Good luck with your work.

Cheers,

Andrew
---
Andrew Whitesell
President/Founder of Beaumont
You need to login to reply
Re: Modified treadle pump (pit pump) prototype - peddle powered gulper modification (Malawi)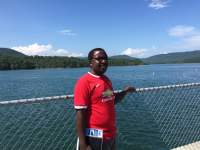 07 Dec 2015 09:13
#16179
by

willychipeta
Hi Andrew,

The sizes of the valves were 10mm.

warm regards,
You need to login to reply
Re: Modified treadle pump (pit pump) prototype - peddle powered gulper modification (Malawi)
24 Feb 2016 02:41
#17167
by

awhitesell
Hi Willy, how is the pump development going?
---
Andrew Whitesell
President/Founder of Beaumont
You need to login to reply
Time to create page: 1.875 seconds