New SuSanA Case Study on CLTS in Liberia - 100,000 people (CLTS+ implemented by Global Communities funded by USAID)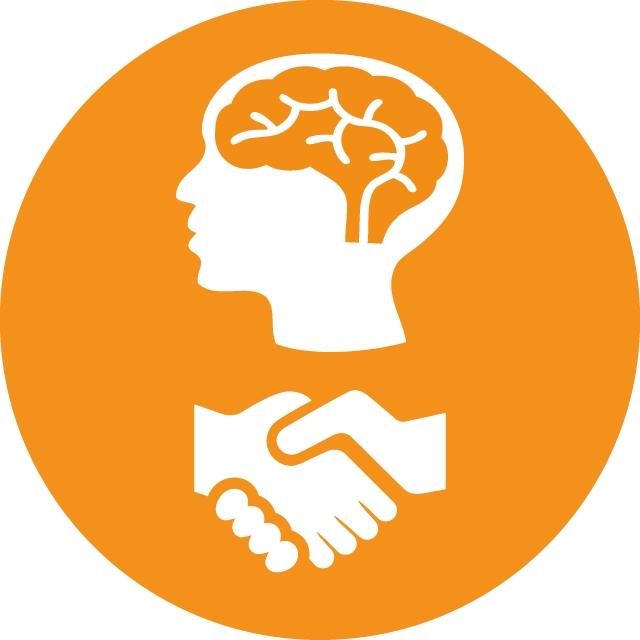 New SuSanA Case Study on CLTS in Liberia - 100,000 people (CLTS+ implemented by Global Communities funded by USAID)
02 Jun 2015 14:23
#13544
by

aurban
Please find here (
www.susana.org/en/resources/case-studies/details/2257
) Global Communities' new SuSanA case study focused on CLTS in Liberia and its application to Ebola response.
**********************************
Additional infos by moderator
Global Communities developed an innovative "CLTS+" approach by tailoring the proven CLTS methodology to community-specific needs in order to create a more sustainable and scalable program model for some of Liberia's most vulnerable communities.
The IWASH program goal was to make measurable, community-focused improvements in water supply, sanitation and hygiene in Bong, Lofa and Nimba counties in Liberia. Building on existing program frameworks. IWASH sought to:
Increase access to water supply, sanitation, hygiene education and household-level hygiene products.
Raise community knowledge and use of potable water supply options and storage technologies, sanitation facilities and hygiene practices.
Develop an enabling environment for WASH at the national, county, district and community levels.
Enjoy reading this very interesting new case study!
You need to login to reply
Re: New SuSanA Case Study on CLTS in Liberia - 100,000 people (CLTS+ implemented by Global Communities funded by USAID)
17 Jul 2015 09:33
#14224
by

muench
I am preparing myself for the upcoming webinar on "CLTS - monitoring what constitutes success" by reading through previous threads here in the category on CLTS.
I came across this SuSanA case study which has sadly gone quite un-noticed so far. Anyone interested in CLTS and "CLTS plus" (i.e. CLTS with modifications), longer term impacts and the situation in Liberia really should take a look. It is very well written and clear.
CLTS+ is defined here as:
++++++
Global Communities developed an
innovative "CLTS+" approach by tailoring the proven CLTS
methodology to community-specific needs in order to create a
more sustainable and scalable program model for some of
Liberia's most vulnerable communities
[...]
CLTS+ builds on standard CLTS through the addition of three
key components: 1.)
modified technologies
responsive to the
Liberia context; 2.) the development of
Natural Leader
Networks
(NLNs); and 3.)
systematized coordination with
existing government and traditional structures
.
Each will be described in the following two sections. Programming through
the CLTS+ methodology proved significantly more effective,
and Global Communities continued to trigger and bring to ODF
status more than 280 communities in total and exceeded its
ODF targets
Sanitation-specific results of this large scale project include:
284 communities verified open defecation free (ODF), 80.7% of 351 total triggered communities (target 70%)
73% of ODF communities have maintained that status for one year
Established six district-level Natural Leader Networks
comprised of 582 natural leaders in total
106,564 individuals gained access to improved sanitation facilities and practice safe hygiene
158,500 people have access to improved drinking water
112 CLTS ambassadors have been trained
50 entrepreneurs are active in WASH commerce
+++++++++++
Measuring one year after is good, but of course one wonders: what happened 2-3 years later? Will it be a downward trend for the ODF communities or not?
I have some further questions for Alice:
Did you see the points made by David Crosweller about using CLTS in another Ebola-affected country -
Sierra Leone
- here:
forum.susana.org/forum/categories/5-clts...and-the-role-of-clts
David was quite critical of CLTS in his posts there, would be interesting to hear your views? Do you think the "plus" part of your CLTS+ approach would alleviate some of his concerns? Would be great if you could make a post in the other thread
I have also added your project to the SuSanA project database by now. It now comes up when someone searches e.g. for Liberia:
www.susana.org/en/resources/projects?search=liberia
Please tell me if the project entry looks OK for this and I would like to add your organization's logo and a project website link (if available) as well.
I hope you can join us at the upcoming webinar about measuring success of CLTS, please see details here:
forum.susana.org/forum/categories/5-clts...-at-1500-london-time
Kind regards,
Elisabeth
---
Community manager and chief moderator of this forum via SEI project ( www.susana.org/en/resources/projects/details/127 )

Dr. Elisabeth von Muench
Independent consultant in Brisbane, Australia


This email address is being protected from spambots. You need JavaScript enabled to view it.

Twitter: @EvMuench
Sanitation Wikipedia project leader: en.wikipedia.org/wiki/Wikipedia:WikiProject_Sanitation
E-mail me to get involved:

This email address is being protected from spambots. You need JavaScript enabled to view it.



You need to login to reply
Time to create page: 0.876 seconds