Updated standard set of Powerpoint slides to explain SuSanA Updated standard set of Powerpoint slides to explain SuSanA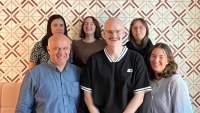 24 Sep 2014 12:07
#10293
by

secretariat
Dear SuSanA community,
A new version (2014) of the "Set of standard Powerpoint slides to explain SuSanA" is now available in the SuSanA library (link below).
www.susana.org/en/resources/library/details/1302
This standard set of powerpoint slides about SuSanA has been developed by the SuSanA secretariat to provide a more detailed overview on SuSanA and to ensure that all presenters preparing presentations on SuSanA have a common style and standard.
These slides were designed to give all SuSanA and working groups presentations a similar "look and feel" which will help promote SuSanA further.
The new version from 2014 contains the following subsections:
1. Cover Pages
2. Definition of Sustainable Sanitation
3. Structure and the five roles of SuSanA
4. What is SuSanA?
5. SuSanA Partner Organisations
6. The 5 key messages of SuSanA
7. SuSanA Library
8. SuSanA Online Platform (Website, Social Media)
9. SuSanA Forum
10. Get involved
11. Annex
It took us plenty of time to compile the map, which shows a country-wise SuSanA partner organisations active worldwide. This map paves way to identify the flow of support from our partner organisations and the headquarters of our partners.
The forum chapter is a new addition and reveals many interesting facts about the SuSanA forum, its development and gives an idea about the future of SusanA.
Any old data can be accessed from the 2012 version.
Comments and feedback are welcome as always.
I also want take this opportunity to say good-bye as my internship ends this friday and I will go on with my master degree in "International Area Studies" in October. It was a great pleasure to work at the SuSanA secretariat and even to meet a few of you at the 18th SuSanA meeting in Stockholm!
(posted by Friederike, intern at GIZ and at the SuSanA secretariat)
---
Posted by a member of the SuSanA secretariat held by the GIZ Sustainable sanitation sector program
Located at Deutsche Gesellschaft für Internationale Zusammenarbeit (GIZ) GmbH, Eschborn, Germany
Follow us on facebook: www.facebook.com/susana.org and twitter: twitter.com/susana_org
The following user(s) like this post:
muench
You need to login to reply
Re: Reply: Updated standard set of Powerpoint slides to explain SuSanA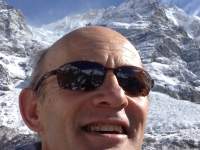 25 Sep 2014 03:06
#10298
by

petecranston
Hi
Great work Friederike and all at the secretariat. I found it a really interesting and useful intro. Two notes:
Why not upload a standard version into Slideshare.net? As I am sure you all know, presentations can be viewed in place on slideshare, for those with browsable Internet access (and you can embed the viewer into the Susana site, so people would watch it there). It can also be downloaded from there and another, though small, advantage is that the community on Slideshare is another potential audience.
I looked for some of the maps displaying the network on the Susana site and couldn't find them. Are they available there, and if not, what about adding them into the 'about' or 'partners' sections?
Cheers
Pete
Pete Cranston
Euforic Services
twitter: @petecranston
skype, delicious & linkedin: petecranston
The following user(s) like this post:
muench
You need to login to reply
Re: Reply: Updated standard set of Powerpoint slides to explain SuSanA
25 Sep 2014 10:40
#10301
by

muench
Dear Pete,
Putting this important presentation about SuSanA also on
Slideshare
is a good suggestion, I think. I don't think the SuSanA secretariat has used Slideshare yet (?). I have never uploaded anything to there either, only accessed other people's ppts on there. There is actually a "Slideshare community" out there?
If SuSanA members have Slideshare accounts would you suggest that they also upload it or is it better if only the secretariat uploads it?
I would also like to thank Friederike for the hard work she did on updating these powerpoint slides. As you can imagine, it was quite tedious work because every single number on every slide had to be checked and updated... The screenshots from the SuSanA website used in this ppt are still screenshots from the old website layout, so I can see the need for another update coming up soon.

I helped Friederike with some of the slides. In particular the slides in
Chapter 9 about the Discussion Forum
were updated by me.
You can see just that chapter here:
www.susana.org/_resources/documents/defa...02-7-1412002229.pptx
or attached to this post here:
This attachment is hidden for guests.
Please log in or register to see it.
About the mentionend map:
Friederike mentioned a map of partner organisations but I think she actually meant a map of
members
(i.e. individuals).
I think you are referring to the map on slidge 39 (in chapter 4)?
I have put my answer for this into this existing thread where we discussed the map before (just to keep things neat and tidy):
forum.susana.org/forum/categories/148-yo...er-forum-users#10302
Regards,
Elisabeth
This message has an attachment file.
Please log in or register to see it.
You need to login to reply
Re: Reply: Updated standard set of Powerpoint slides to explain SuSanA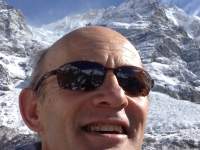 26 Sep 2014 04:17
#10310
by

petecranston
Hi

Elisabeth, I think it'd make sense to set up a secretariat account (free) on Slideshare, so that other items, like updated from different WG, can go in the collection. And the 'community' is more of a generic social media community. The ability to instantly view presentations means slideshare is good content for Tweets and FB posts, for example, so people tend to visit from there. But slideshare presentations also come up quite high in google searches, depending on the title of the slide and the tagging you do. So traffic continues to build, in the classic way, over time.

And thanks for the link to the maps discussion. When that is resolved, I'd be interested to see it

Cheers

Pete
You need to login to reply
Time to create page: 0.998 seconds