Putting a stop to open defecation: A Behavior Change Model (question from Ghana)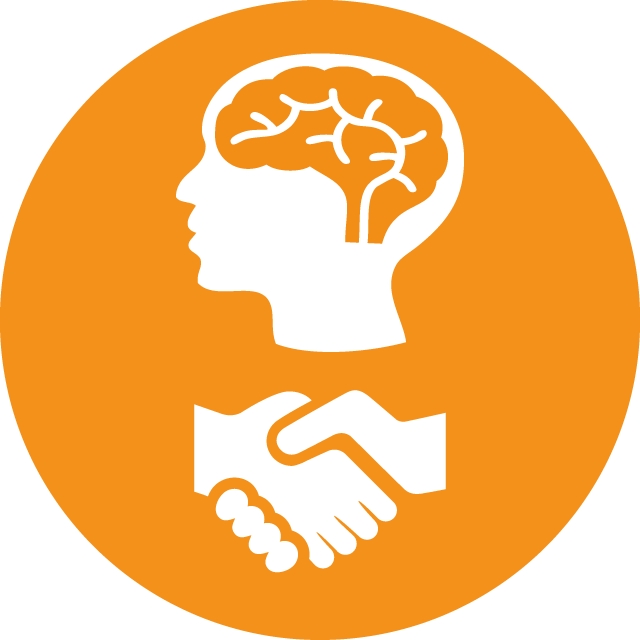 yaib

Topic Author

Regular forum user

Posts: 3
Likes received: 1
Putting a stop to open defecation: A Behavior Change Model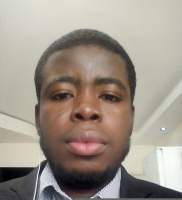 20 Apr 2017 09:10
#21290
by

yaib
I am Ibrahim Yakubu From Ghana, a student at Tehran University of Medical Sciences pursuing A Masters program in Health Education.
I intend to work on sanitation(open defecation)in Gushegu District of Northern Ghana for my thesis and probably roll the project out to cover the entire District with the aim of putting an end open defecation.
In the mist of inadequate water supply to the District, there has been the practice of open defecation by the people. A report in 2010 on population census revealed that nine(9) in every ten(10) people did not have toilets in the District, based on this the government of Ghana in collaboration with NGOs implemented a program called Community Led Total Sanitation Project(CLTPS) where people were supported to construct household toilets. In its ranking of the 216 Districts in Ghana on Sanitation,health,education and governance, UNICEF ranked Gushegu District the 210th in 2016. Poor sanitation is part of the reasons why the District has scored such a low mark.
The question now is;
How many households has a toilet after(CLTPS)?
Those who have household toilets, are they using it?
why are people still practicing open defecation upon the implementation of total led community sanitation program?
how effective will behavior change model put a stop to open defecation?
What support do I need for this project?
1. Health Education materials
2. funds to support data collection and health education campaigns
3. hand washing equipment to be placed at public toilets
4. Any relevant resources that can help this project.
I therefore put this up for discussions, supports and ideas on how this project could be achieved.
Thank you.
Yakubu Ibrahim
Health Tutor(MOH)Ghana
RN Dip(GN),B.ed(Health Science), Msc Health Education(Candidate)
This email address is being protected from spambots. You need JavaScript enabled to view it.
+233207787877//+989901070592
The following user(s) like this post:
DianeKellogg
You need to login to reply
muench
Re: Putting a stop to open defecation: A Behavior Change Model
01 Jul 2017 01:59
#21934
by

muench
Dear Yakubu,
Welcome to the Forum! This is pretty ambitious - you said:
and probably roll the project out to cover the entire District with the aim of putting an end open defecation.
How is your thesis work funded and which institution are you doing it with?
How successful has CLTS been in Ghana in general or in that particular district? Do you have any data on that? Why are you mentioning handwashing equipment in particular in your post?
Please let us have more information so that we can help you better. I think this discussion forum is a great place for students to get connected with others working on similar topics, so I very much welcome your initiative to post about your planned thesis work here! We haven't had that many people posting from Ghana. There are 210 SuSanA members in Ghana:
forum.susana.org/forum/statistics?statsview=2
Kind regards,
Elisabeth
P.S. I have moved your post into this sub-category on CLTS. We also have a sub-category on behaviour change where it could also fit:
forum.susana.org/71-behaviour-change-and-user-psychology-issues
You need to login to reply
yaib

Topic Author

Regular forum user

Posts: 3
Likes received: 1
Re: Putting a stop to open defecation: A Behavior Change Model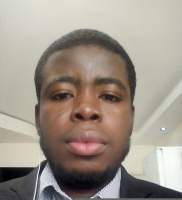 02 Jul 2017 17:53
#21942
by

yaib
Dear Dr. Elisabeth.

Thanks for your interest in my project.

I am a student at Tehran University of Medical Sciences, Iran but the project will be carried out in my home country- Ghana. the university has some funds for thesis but usually it covers papers, printing and binding of documents. This funds when provided would not be adequate for my project because I am not just looking at collecting data but also to provide some health education and to provide an environment that could trigger behavior change. For example, emptying of public toilets and placement of hand washing equipment at the public toilets. In view of this am searching for funds to augment or complement what the University would be providing for the project.

The Implementation CLTS has moved from 300 communities in 3 regions in pilot projects to in 2010 to over 5,000 communities in 9 regions in 2015. there has been some improvements in sanitation practices and some few communities have been declared free of open defecation. However, in Gushegu District, there is inadequate information on the performance of CLTS . Consultation with authorities has not provided any meaningful information. A sweep through the community reveals that some households have latrines while majority don't. In some areas withing the community one can not walk 50 meters without seeing feces even-though there are public latrines. A behavior change intervention could help.

For a behavior change intervention regarding open defecation and use of latrines, one would want to include hand washing to ensure a full adherence to sanitation and hygiene practices of participants. Since most of the community members do not have access to private latrine but could use the public latrines, hand washing equipment at the public latrines will offer users opportunity to wash their hands after defecating.

I would be glad to connect with SuSanA members in Ghana.
Thank you once again for your interest in my Project.
Regards,
Ibrahim.
You need to login to reply
DianeKellogg
Re: Putting a stop to open defecation: A Behavior Change Model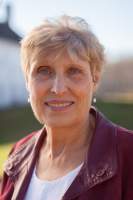 05 Jul 2017 16:37
#21975
by

DianeKellogg
An excellent thesis project. I always appreciate having posts like this on the Forum so people doing similar work can find each other, and compare notes. I will email a couple of friends and make sure they've seen your post, and your questions.
have you taken a look at the CLTS Knowlege Hub, at this link:
www.communityledtotalsanitation.org/country/ghana
It has quite a bit of information on CLTS projects in Ghana. You can also do a search of the SuSanA library, using the search bar that comes up on the home page of SuSanA.org
I assume you have personal ties to the Northern Region? I follow a number of CLTS projects in Ghana, but as an observer not as an actor or initiator. (I help entrepreneurs start toilet companies, so CLTS leaders come to us..) From what I can tell, the real key to success is in who the initiator and leader of the project is.
The most promising project I know of is not terribly far along, but that is one of it's most promising features: they are in no hurry. The turtle approach doesn't startle anyone and therefore doesn't "earn" the kind of passive aggressive resistance CLTS sometimes faces. In this case, CLTS was initiated by highly respected members (at least 3 or 4) of the community itself, not by an "outsider" coming in to trigger. (Who came up with that word?) They aren't working toward deadlines, which unfortunately are usually provided by grants supporting CLTS. The leaders are, in a sense, "following." The leaders are listening to why OD is an essential part of daily life and showing by their actions that they are also "hearing." The community is working together to figure out how to finance household toilets, and they are working together to choose the "best" one.
Please re-post updates as your project progresses.
---
Diane M. Kellogg
Bentley University Management Department
Partner, Kellogg Consultants
The following user(s) like this post:
muench
,
yaib
You need to login to reply
yaib

Topic Author

Regular forum user

Posts: 3
Likes received: 1
Re: Putting a stop to open defecation: A Behavior Change Model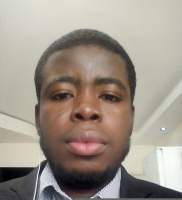 08 Jul 2017 14:32
#22016
by

yaib
Thank you Madam Diane Kellogg, I appreciate your efforts.

I would be very glad if you could link me up with SuSanA members in Ghana. Yes, I am familial with Northern Ghana because that's where i hail from. I have already looked at the link you provided, thank you.

Hoping to get in touch with you and SuSanA members from Ghana.

Regards

Ibrahim
You need to login to reply
Time to create page: 0.373 seconds