The Ruby cup and MHM experiences from Kenya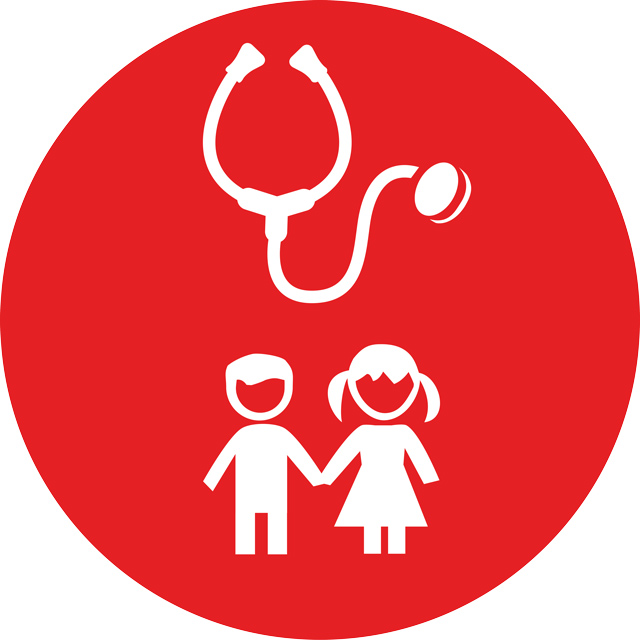 The Ruby cup and MHM experiences from Kenya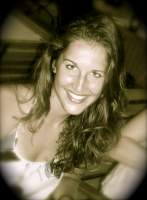 06 Dec 2011 16:42
#710
by

Maxie
(
Note from moderator:
to read the conversation on the Ruby cup business idea that preceded this post please have a look here:
forum.susana.org/forum/categories/24-men...ess-idea-in-kenya#22
)
Hello everyone!
It is so great with this vast interest about our project on the SuSaNa site. I haven´t been posting updates recently but now it is time for an update and comments on your questions that are really hitting the point.
Status of the Ruby Cup business is that we have established our corporate infrastructure here in Kenya, which took some time, have received our final version of the Ruby Cup and it is working great! We have received very positive feedback from wmen that tested the Ruby Cup in Nairobi:
"I was out an entire night with the Ruby Cup and I danced and danced and it didn't leak!", Bilha (24), University student, Nairobi.
"I inserted my Ruby Cup in the morning and in the afternoon, I was worried if it would leak but when I checked it, it wasn't even half full", Grace (27) working mother, Nairobi East-lands.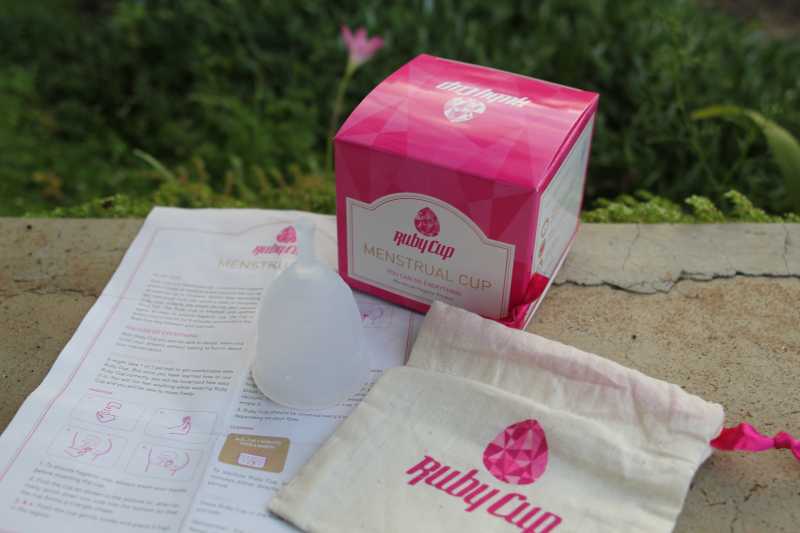 We also received our packaging (see the picture attached) and expect market entry by january/february next year. We are very excited!
In regards to the questions that Sally asked I will try to answer them as best as I can.
Sally, you mention hygiene and washing hands as a potential risk factor that could make the usage of Ruby Cup dangerous to girls and women in areas with water scarcity or even for girls and women that lack general education about handwashing and personal hygiene.
This is why we are working together with partner organisations, like Unicef WASH (Water Sanitation and Hygiene) and begin in areas where education about these issues exist and where latrines and water supply is secured.
Also, our mission is to facilitate menstrual hygiene through education, which is why we are working with the direct sales models and peer-to-peer education in order to make sure that all our customers get the right education about menstrual hygiene and hygiene in general through our women vendors, who will be educated in these areas. We know that education about hygiene is crucial in order to ensure proper usage.
In regards to water, Unicef in fact conducted a study showing that in comparison to other menstrual hygiene products, a menstrual cup is the product requiring least water. In many poor communities, scarcity of water is a daily challenge. Compared to cloth or re-usable pads, Ruby Cup only uses water once a month for boiling, and is thus the solution that uses the least water.
The problem with re-usable pads are twofold: the water is scarce and not necessarily clean, so the pads are not being washed properly, which breeds bacteria. Also, they are not being hanged outside where the sun can dry them (which would sterilize them through the sunlight) but hid somewhere inside the house, where they don´t dry properly. The risk of infections from re-usable pads, it has been shown, is thus quite high in especially arid areas and where social stigma about menstrual hygiene are prevalent.
In regards to insertion, I will post the following quote by a woman from Kibera:
Joanne: "Here, there is no problem with inserting something, but I think it takes some time for me to get used to it. But if I have other women I can ask, I know this will be okay and even more healthy for me" Kibera, Kenya, June 13th, 2011
Insertion is an issue in some communities and not so much in others. This is a risk for our business, but our ambition is only to provide one solution to women and girls that really need it and that feel comfortable with inserting something. We know that a menstrual cup will not be used by every single girl/woman in Kenya and other developing countries, just like some prefer pads over tampons. We will be happy if we can help some girls and women with our product and totally accept the fact that for others pads (re-usable or biodegradable) are the preferred solution.
Also, you touch upon virginity, or more correctly, the intactness of the hymen that is required before marriage in many regions and cultures. The menstrual cup cann affect the hymen as well as doing sports or riding a matatu can potentially break it. We communicate oplenly that if girls are concerned about their hymen, they should not use the Ruby Cup before their first sexual intercourse. For most girls and women that we have talked to, however, the hymen was not an issue. However, we need to communicate open how the Ruby Cup may affect it.
For your interest:
The cultural acceptability has been tested through three studies (formal and informal). From 2008 – 2010, the African Population and Health Research Center (APHRC) made a formal study with a sample size of 55 school girls and 45 women in urban slums in Kenya and the findings included that acceptability of a menstrual cup was 97% positive.
Moreover, there exists one school in Western Kenya, where menstrual cups are donated informally by a British woman. Girls choose this school over others precisely because they receive a menstrual cup, which allows them to attend school without worrying about leakages.
Finally, through a partnership between a Swedish NGO and a Kenyan young woman, the acceptability of menstrual cups was tested on five secondary schools around Nairobi, with 10 girls on each school, receiving extremely positive feedback and demand from other girls, which she was unfortunately unable to attend, due to lack of affordable menstrual cups on the market in East Africa.
That said, in general, the Ruby Cup business is a learning experience for all of us and we will take it step by step with close monitoring about the implications of providing Ruby Cups to girls and women in Kenya. We do not wish to do any harm. We wish to help and if we achieve doing so through the Ruby Cup, we have helped to make a little difference in this world and to girls and women that today struggle with accessing sanitary products.
Warmest greetings from Nairobi!!
Maxie
---
Maxie Matthiessen
Co-Founder of Ruby Cup by Makit Ltd


This email address is being protected from spambots. You need JavaScript enabled to view it.


+49 (0)176 2765 2953

www.ruby-cup.com
www.facebook.com/rubycup
The following user(s) like this post:
muench
,
tmsinnovation
,
Doreen
You need to login to reply
Re: The Ruby cup and MHM experiences from Kenya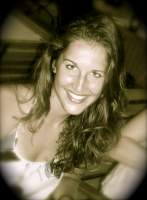 07 Dec 2011 10:30
#715
by

Maxie
Hello again,
If you are interested in reading more articles about menstrual hygiene management, please take a look at the two following links on this site:
Acceptabilty study by APHRC:
www.susana.org/library?search=APHRC
Other publications on Menstrual Hygiene Management in the SuSaNA library:
www.susana.org/library?search=MHM
Happy reading!
---
Maxie Matthiessen
Co-Founder of Ruby Cup by Makit Ltd


This email address is being protected from spambots. You need JavaScript enabled to view it.


+49 (0)176 2765 2953

www.ruby-cup.com
www.facebook.com/rubycup
You need to login to reply
Re: The Ruby cup and MHM experiences from Kenya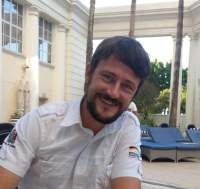 29 Feb 2012 19:59
#1130
by

tmsinnovation
Hi Maxie and the Makit / Ruby Cup team

How are things going in Kenya?
Are you managing to keep the momentum up that you built up last year?
Give us an update on your progress.

Hope all is going well!
---
Trevor Surridge
Sanitation Advisor
GIZ Water and Sanitation Program
German Development Cooperation

GIZ Water Programme office
Chaholi Rd. No 5, Rhodes Park
Private Bag RW 37x
Lusaka, Zambia
You need to login to reply
Re: The Ruby cup and MHM experiences from Kenya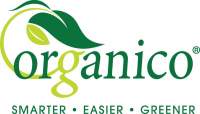 03 Mar 2012 11:04
#1147
by

nazir
Dear friends.
A South African company also manufactures these products. Might be a cheaper option.
www.miacup.co.za/
Thank You.
Nazir.
You need to login to reply
Re: The Ruby cup and MHM experiences from Kenya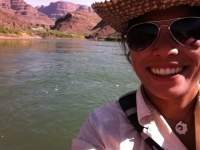 07 Mar 2012 20:24
#1152
by

MonikaR
This is really exciting! Like Elizabeth, I swear by the Diva Cup and haven't gone back after starting using it 4 years ago. I hope that social norms and taboos will not prevent discussions from happening about reproductive rights and the dispersal of the Ruby Cups.

Does anyone know about any such projects going on in Haiti? I'm down here working on Emergency EcoSan and the topic of pads in the compost pile comes up because the plastic lining does not compost. We sift the compost anyways for trash, but it would be great to spread the menstrual cup joy. Cheers!

Monika
You need to login to reply
Re: The Ruby cup and MHM experiences from Kenya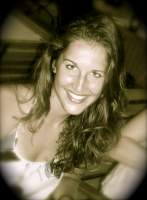 11 Apr 2012 15:56
#1401
by

Maxie
Hey everyone,
Thank you for your interesting posts!
Dear Monika, I have not heard about any menstrual cup projects in Haiti. Would you like to start one with Ruby Cup? We are currently engaged in projects and pilots in South Africa, Uganda and abviously Kenya with different organisations and in different cultural settings.
Dear Nazir, I was just on the Miacup website and the current price is 50 USD (
www.miacup.co.za/eng/store/where.php#status
)
Ruby Cup goes at 1/5 of that price and from what we understand, Miacup targets high income areas. Our target group are particularly girls and women in low income areas that are little educated and have little knowledge about menstrual hygiene in general. The Ruby Cup package comes with educational material about menstrual hygiene and we do capacity building for lead users/teachers.
Please read my following post for further information:
forum.susana.org/forum/categories/24-men...mit=12&start=12#1087
or please feel free to conatct me:
This email address is being protected from spambots. You need JavaScript enabled to view it.
Cheers,
Maxie
---
Maxie Matthiessen
Co-Founder of Ruby Cup by Makit Ltd


This email address is being protected from spambots. You need JavaScript enabled to view it.


+49 (0)176 2765 2953

www.ruby-cup.com
www.facebook.com/rubycup
The following user(s) like this post:
tmsinnovation
You need to login to reply
Re: The Ruby cup and MHM experiences from Kenya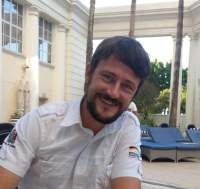 24 Apr 2012 11:42
#1451
by

tmsinnovation
---
Trevor Surridge
Sanitation Advisor
GIZ Water and Sanitation Program
German Development Cooperation

GIZ Water Programme office
Chaholi Rd. No 5, Rhodes Park
Private Bag RW 37x
Lusaka, Zambia
You need to login to reply
Re: The Ruby cup and MHM experiences from Kenya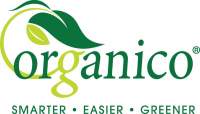 24 Apr 2012 18:30
#1457
by

nazir
Hi Maxie

I have had some communication with Miacup and all they looking at is the possibility in having agents. They are actually not equipped to find real solutions for disadvantaged communities and I believe your option would be better.

Thank You.

Nazir.
The following user(s) like this post:
Maxie
You need to login to reply
Re: The Ruby cup and MHM experiences from Kenya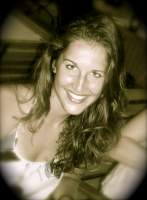 26 Apr 2012 19:46
#1466
by

Maxie
Thanks so much for the information, Nazir. Good to know!

Hope to stay in touch through this forum and please keep me updated about other news regarding menstrual cups in low income areas.

Maxie
---
Maxie Matthiessen
Co-Founder of Ruby Cup by Makit Ltd


This email address is being protected from spambots. You need JavaScript enabled to view it.


+49 (0)176 2765 2953

www.ruby-cup.com
www.facebook.com/rubycup
You need to login to reply
Re: The Ruby cup and MHM experiences from Kenya
19 May 2012 21:26
#1561
by

muench
Dear all,
Here is some more feedback from the 15th SuSanA meeting which was in conjunction with the 4th Africa Water Week in Cairo last week.
I chaired a session where one of the presentations was on "Menstrual Hygiene Management in Africa" (session details here:
www.susana.org/lang-en/meetings/may-2012-cairo-no-15
-- all presentations and the video footage from this session (!) will be uploaded next week).
It was Lindlyn Moma from WaterAid who gave this presentation. Lindlyn is orginally from Cameroon and is currently working on a regional program in Southern Africa. Before her presentation I mentioned the Ruby Cup to here. She immediately picked up on this aspect and built it into her presentation, including 2 photos of the Ruby Cup. Her presentation is available here:
This attachment is hidden for guests.
Please log in or register to see it.
Here is what impressed me about this presentation in this particular session:
Lindlyn's passion and
being so brave to break this taboo
in front of a crowd of mostly policy makers, members of ministries, water utilities and so forth - her presentation was the only one in this entire Africa Water Week which mentioned menstrual hygiene. As is common, sanitation played a lower key role at the Africa Water Week compared to water - but more than at the last Africa Water Week which I attended. And hygiene topics were even less prominent on the agenda, except for our session.
When she was finished with her presentation I - as the chairperson - asked if there were questions or comments from the audience. I thought that probably everyone would be too embarrassed to ask a question about menstrual hygiene management... But not so! And guess what: She received about 3-4 questions (
all by men
if I remember right!) and
all the questions were about the menstrual cup
(not about the rest of her presentation)! It still strikes me as odd that menstrual cups are still so little known all over the world despite being around for decades actually (what has gone wrong with the advertisting of this product?).
I always stress that the menstrual cup will of course not be the solution for every women (many women don't want to insert anything). But what it does do: it seems to be a great
entry point for further discussion on MHM
! Why? Well I think it gets people interested - is is an exciting, interesting, different option. People are kind of bored/uninterested to talk about pads (washable or not), also pads are somehow inherently disgusting (when soaked with blood). Whereas the cup is a much "cleaner" solution. And what I like about the cup: we are discussing a product here which can be used by women in developed and in developing countries alike. This is not the case with the reusable, washable pads - which would never get popular amongst European women, I would say.
As Doulaye Koné said about toilets in the same session: why are we trying to push a type of toilet (pit latrines) onto people which we would never want to use ourselves?
Just to re-iterate: I am not saying that the cup will be the right option for every women. I just find it interesting how it provides an entry point to further discussions (and gets even men curious!) - as I witnessed in this session last Thursday in Cairo. Maybe it's just due to mentioning the word "silicon" which sounds modern.
Regards,
Elisabeth
---
Community manager and chief moderator of this forum via SEI project ( www.susana.org/en/resources/projects/details/127 )

Dr. Elisabeth von Muench
Independent consultant in Brisbane, Australia


This email address is being protected from spambots. You need JavaScript enabled to view it.

Twitter: @EvMuench
Sanitation Wikipedia project leader: en.wikipedia.org/wiki/Wikipedia:WikiProject_Sanitation
E-mail me to get involved:

This email address is being protected from spambots. You need JavaScript enabled to view it.



This message has an attachment file.
Please log in or register to see it.
The following user(s) like this post:
Doreen
,
Maxie
You need to login to reply
Re: The Ruby cup and MHM experiences from Kenya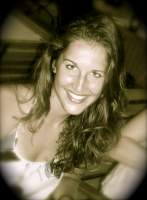 24 May 2012 06:50
#1577
by

Maxie
Dear Elisabeth,
Thank you for this very interesting blog post. I am grateful for your introduction of Ruy Cup to Lindlyn. Amazing that she included it in her presentation right away. I hope she reads this and knows how grateful we are about that.
Funnily enough, we share similar experiences to those you experienced during the presentation in Cairo. First of all, the concept of a menstrual cup is fairly new in many settings and as such, it always spurs curiosity and arises interest amongst people. Especially the fact that it can be re-used up to 10 years makes that people usually become very fond of the concept. Moreover, we experienced that often men are amazed by the benefits of menstrual cups, especially from an economic point of view. Men can see the cost-benefit advantages and are less concerned about cultural barriers and hygiene than women.
For your information: Ruby Cup is going to be avalibale both online in two weeks on
www.ruby-cup.com
and we are going to kickstart sales in Kibera and Kuwarangware in collaboration with Mchanga and Livelyhoods (
www.livelyhoods.org
), respctively.
I have attached two pictures of our power Ruby Sales Ladies, and will share more information from the women-to-women sales process, including our learnings on the way, as we go along.
So long,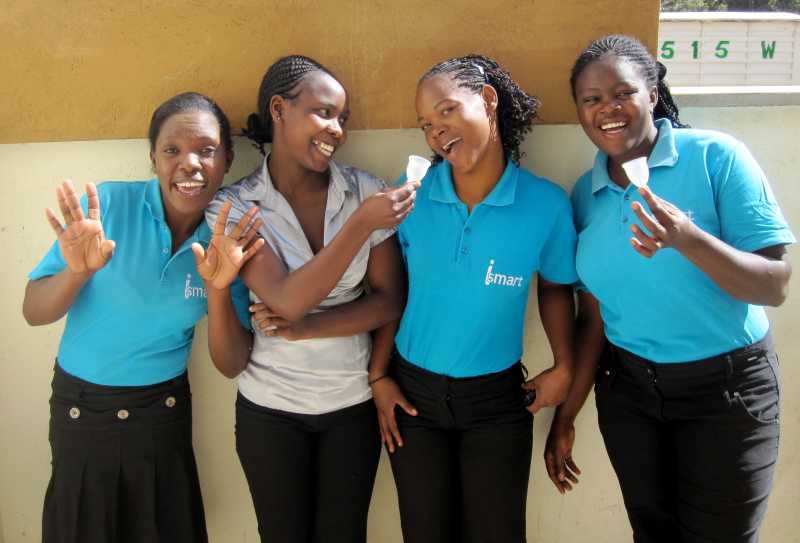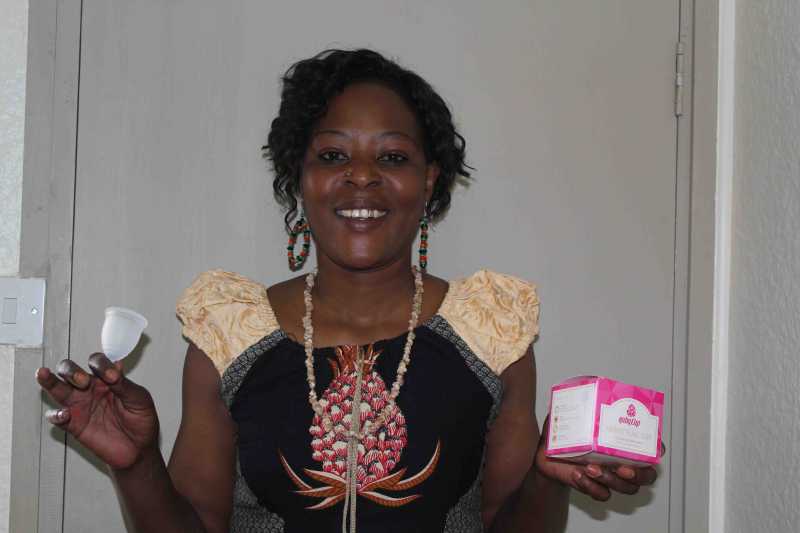 sunshine greetings from Nairobi!
Maxie
---
Maxie Matthiessen
Co-Founder of Ruby Cup by Makit Ltd


This email address is being protected from spambots. You need JavaScript enabled to view it.


+49 (0)176 2765 2953

www.ruby-cup.com
www.facebook.com/rubycup
The following user(s) like this post:
muench
,
tmsinnovation
,
Doreen
You need to login to reply
Re: The Ruby cup and MHM experiences from Kenya
07 Jun 2012 18:22
#1639
by

jkeichholz
The following user(s) like this post:
tmsinnovation
,
Doreen
You need to login to reply
Time to create page: 1.577 seconds