Up-scaling Basic Sanitation for the Urban Poor in Kenya (UBSUP) (Water Services Trust Fund and GIZ, Kenya)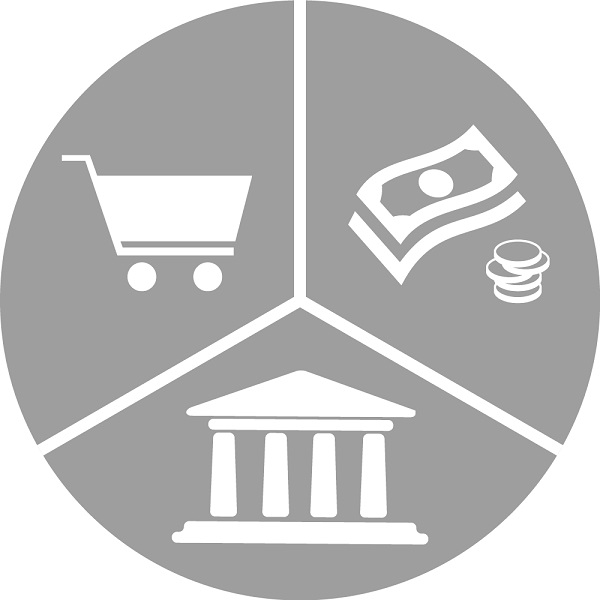 Re: Up-scaling Basic Sanitation for the Urban Poor in Kenya (UBSUP) (WSTF and GIZ, Kenya)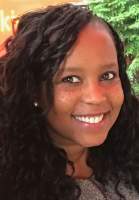 06 Feb 2015 15:32
#11925
by

Doreen
Dear Elisabeth,

Thank you for your questions. Here are the answers below.

First statement: 20 water service providers have been selected for award. When awarded, the 20 water service providers will proceed to implement in the first UBSUP call.

Question 1: What exactly would they implement? Would all 20 water service providers implement the same technology and systems?

Answer: An UBSUP project to be implemented by an awarded WSP, comprises of construction of household/ plot level toilets, training of the emptiers (both manual and mechanised) thus strengthening the emptying process for both UBSUP constructed toilets and improved existing toilets, Transportation (mechanized) and disposal of the emptied sludge at UBSUP financed decentralized treatment facilities. At the end of the chain (the lst component of a decentralized treatment facility), there is value addition, to enable reuse of the compost and dried sludge.

The technologies to be implemented will vary:
a) There is a menu of toilet technologies to select from based on specific criteria such as availability of water etc.
b) Financing of a decentralized treatment facility for water companies that do not have existing facilities. Based on the technologies selected in A it could be a simple drying bed or a standard decentralized treatment facility for waste water system which can also be fitted by a biodigester if there is a need for gas.

Question 2.How much money would each be awarded?
Answer: This is dependent on the technologies proposed

Question 3.Do you have particular mechanisms in place to avoid corruption disturbing your process?
Answer Yes we do. The Urban Project concept procedures have proven to be successful in mitigating corruption in water companies. This has been successfully piloted in UBSUP

Second statement: decentralised treatment facilities are currently under construction within those three towns that will cater for the existing and newly constructed sanitation facilities.

Question 4: Which technology or technologies did you select to treat the faecal matter (it is the dried faeces from the UDDTs that will be treated here, right? Or also conventional faecal sludge?).
For the UDDTs, composting beds shall be used, for the wet toilets such as pour flush and cistern, a conventional DTF comprising settlers, ABR and drying reed bed will be used.

2.Do you have any photos from the construction process that you could share?
To be provided in my next post.

Thanks and best regards,

Doreen
---
Doreen Mbalo

Sustainable Sanitation Programme and Sustainable Sanitation Alliance (SuSanA) Secretariat
Advisor
Deutsche Gesellschaft für Internationale Zusammenarbeit (GIZ) GmbH
E

This email address is being protected from spambots. You need JavaScript enabled to view it.
The following user(s) like this post:
muench
You need to login to reply
Re: Up-scaling Basic Sanitation for the Urban Poor in Kenya (UBSUP) (WSTF and GIZ, Kenya)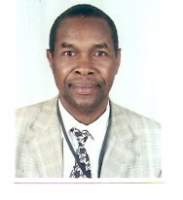 09 Feb 2015 12:17
#11965
by

mwaniki
Hi Simon,
Kindly note that Africa Water, Sanitation & Hygiene in its Sept- Oct 2012 edition carried an article entitled "Up-scaling Basic Sanitation for the Urban Poor in Kenya (UBSUP - Kenya)" by Doreen Mbalo and Cees Lafeber under the auspices of GIZ.
Its available on our website
www.afriwater.org
download Sept- Oct 2012 edition pdf version pp 28-30 from publications.
Kind regards / Mwaniki
---
Am the publisher of the Africa Water,Sanitation & Hygiene and the C.E.O. of Transworld Publishers Ltd.,Nairobi-Kenya.
The following user(s) like this post:
Doreen
You need to login to reply
Re: Up-scaling Basic Sanitation for the Urban Poor in Kenya (UBSUP) (WSTF and GIZ, Kenya)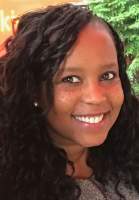 15 Jul 2015 13:47
#14202
by

Doreen
Dear Colleagues,
I am happy to inform you that all the tools and documents for the UBSUP programme have now been uploaded in the Kenya Water Fund website. Here is the link to the SafiSan toolkit:
waterfund.go.ke/safisan/
We have categorized the tools in different modules so that it is easier for the water service providers to navigate them:
1. Application Forms
2. Data Collection
3. Project Implementation
4. Operation of SafiSan projects
5. Project Evaluation
6. Design, Technical Drawings and BoQs
Please go through them and let us know what you think. In addition, you may notice that we also have the following toolkits in the Water Fund website
1. Water Supply Toolkit:
waterfund.go.ke/toolkit/
2. Public Sanitation Toolkit:
waterfund.go.ke/sanitation/
Thanks and best regards,
Doreen
---
Doreen Mbalo

Sustainable Sanitation Programme and Sustainable Sanitation Alliance (SuSanA) Secretariat
Advisor
Deutsche Gesellschaft für Internationale Zusammenarbeit (GIZ) GmbH
E

This email address is being protected from spambots. You need JavaScript enabled to view it.
The following user(s) like this post:
muench
You need to login to reply
Re: Up-scaling Basic Sanitation for the Urban Poor in Kenya (UBSUP) (Water Services Trust Fund and GIZ, Kenya)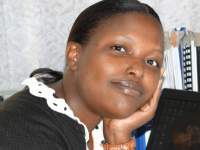 17 Aug 2017 08:46
#22374
by

MauaCharlotte
Dear SuSanA members
The UBSUP team would like to give you an update on the current situation of the UBSUP programme. As a reminder, the Upscaling Basic Sanitation for the Urban Poor (UBSUP) is a sanitation programme, which began in 2011, through the Water Sector Trust Fund (WSTF) whose mandate, among others is to finance urban low-income areas and implemented by regulated Water Service Providers (WSPs/utilities). UBSUP is aimed at improving access to household sanitation in the poor urban areas of Kenya. The concept covers the entire sanitation service chain from toilet to treatment and its implementation is based on four key pillars: Preparatory study, technology, Social Marketing and business and financing.
In 2013, UBSUP was piloted in 3 towns (Nakuru, Embu and Ongata-Rongai). This pilot phase enabled to fine-tune the concept especially in regards to the choice of technology, but also looking at the marketing strategies, business and financing aspect.
The water utility promotes and implements the project in the urban low-income areas through innovative social marketing techniques (door-to-door, community gatherings, road shows, etc.) aimed at increasing the demand for improved sanitation. Households are encouraged to construct either pour flush toilets connected to sewer or septic tank, or UDDTs. The toilet must have a permanent superstructure (concrete or masonry walls) and respect the building standards (quality, dimensions, etc.). Once the construction of the toilet is complete, the water utility comes in for inspection. If the structure is approved, the household receives a post-construction incentive -$200 for a new toilet or $150 for a rehabilitated toilet- that corresponds, to approximately half of the construction cost (The current exchange rate in Kenya is 1 dollar= 100 Ksh).The service of emptying and transporting the wet sludge (from septic tanks) is usually provided by private vacuum tankers, which are registered with the water utility or by the water utility themselves. A group of entrepreneurs equipped with a customized three-wheeled called Sanigo (provided by UBSUP), undertakes emptying and transportation of the dry sludge (from UDDT). This group of manual emptiers called Sanitation team, are trained and supervised by the water utility. They collect the dry sludge from the vault of the UDDT and process it to produce co-compost. In case the town is not equipped with a treatment facility, UBSUP supports the construction of a Decentralised Treatment Facility (DTF) which is a small scale treatment plant located conveniently within the town that caters for faecal sludge from dry and wet toilets brought in by vacuum tankers or a Sanigo. The DTF has a standard design, which allows for a daily discharge of 22m3 of wet faecal sludge, it comprises six sequenced modules providing physical and biological treatment (no electricity or chemical additive).
The programme engages the Social Animators and artisans who are recruited and trained by the WSP, to ensure there is demand and good quality sanitation facilities. WSTF has also put in place the monitoring mechanisms of the projects implemented through the online platform and have County Resident Monitors who ensure implementation is as planned.
WSTF went to scale in 2014 with 20 additional water service providers that have been awarded after the 1st call for proposal. To date (July 2017) UBSUP has been implemented in 23 towns, it has initiated the construction of over 9,700 household toilets and 7 Decentralised Treatment Facilities, serving 122,000 beneficiaries and offering business opportunities.
---
Charlotte M. M. Nyatichi
GIZ Water Sector Reform Programme, Kenya
Up-scaling Basic Sanitation for the Urban Poor (UBSUP)
Technical Advisor- Social Marketing

M +254 (0) 723 571 463
E

This email address is being protected from spambots. You need JavaScript enabled to view it.




This email address is being protected from spambots. You need JavaScript enabled to view it.


I www.giz.de
The following user(s) like this post:
Doreen
,
alexandra85
,
Bizuneh
You need to login to reply
Re: Up-scaling Basic Sanitation for the Urban Poor in Kenya (UBSUP) (Water Services Trust Fund and GIZ, Kenya)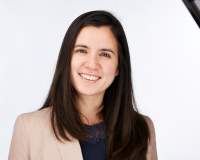 18 Aug 2017 08:06
#22386
by

alexandra85
Here are some photos to illustrate Charlotte's update.
If you want more information about UBSUP and if you are planning to attend the Stockholm World Water Week 2017, please visit the WSTF exhibition booth No. 43 (opp. Congress Hall). We will also have a couple of interesting events:


24th SuSanA meeting: presentation of the UBSUP video, on Saturday 26.08.2017, from 13.00 to 14.30, at SEI
Showcase: "Unravelling the MagiCube: Kenya's approach to up-scaling water and sanitation", on Monday 28.08.2017, from 14.00 to 15.30, City conference centre, room NL353
Oral presentation on "Reuse-oriented faecal sludge management in Kenyan towns", on Wednesday 30.08.2017, from 11.00 to 12.30 at City Conference Centre, room FH202


Aerial shot of the DTF in Chuka © GIZ/Berea


Exhauster discharge at the DTF in Nakuru © GIZ/Berea


Operators at the DTF in Machakos © GIZ/Berea


Beneficiary of an UBSUP toilet in Chuka © GIZ/Berea


Beneficiary of an UBSUP toilet in Nakuru © GIZ/Berea


Sanigo to transport the dry sludge from UDDT © GIZ/Berea


Social animators marketing the UBSUP toilets in the low income area of Machakos © GIZ/Berea


Water Services Providers inspecting the toilets under construction © GIZ/Berea
---
Alexandra Dubois

Technical Advisor
Deutsche Gesellschaft für Internationale Zusammenarbeit (GIZ) GmbH
Nairobi, Kenya

The following user(s) like this post:
Doreen
You need to login to reply
Re: Up-scaling Basic Sanitation for the Urban Poor in Kenya (UBSUP) (Water Services Trust Fund and GIZ, Kenya)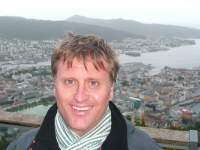 19 Sep 2017 19:57
#22698
by

jsauer
Congratulations on this very interesting program. It's great to see the updates and it looks like a lot of great activities are happening. Sorry I missed you in Stockholm.

Two important questions:

Question 1) I went back to an earlier post and i was wondering if you have an update against the Key Performance Indicators that were initially listed. In addition to the update, it would be great to get an idea of what's worked, what some of the key challenges and barriers have been, and how is it looking on the sustainability front?

"Objectives of the programme

1. The project is successful when it provides sustainable sanitation for over 800,000 people and safe water for 200,000 in the urban low income-areas in Kenya and will have achieved satisfactory performance if 600,000 are reached with sanitation and 100,000 with safe water.
2. A monitoring system for tracking access to safe water and basic sanitation facilities of urban low income area dwellers is in place and accessible to the public (i.e. an online database).
3. Sector institutions, civil society organizations and small-scale private entrepreneurs have the capacity to actively participate in the provision of basic sanitation to the urban low income areas and cooperation with research institutes results in improved sanitation options.
4. A sanitation up-scaling concept in line with the sector reforms ensures sustainable use of facilities and is used for the further development of the sub-sector."

Question 2): What were the findings on the different technologies? It was mentioned that the program would focus on "Sanitation technical options (hardware): The Proposed Programme focuses on adaptable technologies and specific solutions developed for areas with high population densities, unfavorable soil conditions, high water tables, etc. This includes adaptable and affordable designs such as EcoSan facilities, etc."

I'm particularly interested what besides EcoSan was tested and / or developed? What solutions for various environments mentioned above did the program find? For the EcoSan options, what is the sustainability looking like and how were some of the initial behavior change challenges addressed?

Thank you so much for your input.

Best,

John
---
John Sauer
Senior Technical Advisor - Water, Sanitation and Hygiene
Population Services International
1120 19th Street, NW, Suite 600
Washington, DC 20036 | tel: 917-548-7779 | skype: john.sauer7960 | twitter: johnwsauer | email:

This email address is being protected from spambots. You need JavaScript enabled to view it.
You need to login to reply
Re: Up-scaling Basic Sanitation for the Urban Poor in Kenya (UBSUP) (Water Services Trust Fund and GIZ, Kenya)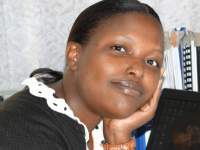 21 Sep 2017 09:55
#22722
by

MauaCharlotte
Thank you John for your questions and remarks.
Key Performance Indicators of the UBSUP programme have been reviewed over time given the complexity and dynamism of the programme. As of now, the objective that has changed is that of the coverage. The programme now aims to reach 400,000 people with sustainable sanitation and 200,000 people with safe water. Currently over 122,000 people have been reached with sanitation and 200,000 with water through the various water projects that WSTF has.
What has worked so far for the programme is that:
1. Implementation is carried out by the Water Service Providers (WSPs) who have the mandate to provide water and sanitation in various jurisdictions. The residents of the low income areas are able to apply for the construction of the toilet of their choice(dry or wet system), receive the technical support from the WSP and later get a Post Construction Incentive (PCI) once the completed construction has been approved.
2. Through this result based approach the programme is able to ensure that the toilet meets the set standards and it actually exists before the money is paid out.
3. The use of Sanitation Marketers on the ground has been of great importance as they are able to create awareness and sensitize residents on the need for good sanitation and also market the programme. The residents are able to receive the right information about the programme and have people who they can consult on one on one basis if need be.

The key challenges and barriers that can be highlighted are:
1. In some of the low-income areas, the residents are poor and cannot afford to first construct the toilets and get paid the PCI later.
2. Not all the WSPs are fully committed towards the programme as they have other day-to-day activities to carry out and on-site sanitation is not seen as a priority in the WSP mandate. Moreover, the programme has no direct incentive for the WSP in terms of money.
3. The programme cannot fund the construction of toilets for all the low-income areas in Kenya. A selective process has to take place and this may end up leaving some areas out.

Initially when the programme began, the main toilet technology that was tested and piloted was the double vault UDDT. One thing noted was that most people did not know how to use and maintain the UDDT. It was therefore necessary to create awareness and train the people on the usage.
Over the cause of piloting, we realized that not all people were responsive to the UDDT, we therefore incorporated wet systems into the programme. Currently, apart from the UDDT, the residents of the low-income areas are also constructing pour or cistern flush toilets linked to the septic tanks or the sewer.
More residents are embracing the flush systems as they are easier to use, more common and socially accepted and the number of people who can use the toilet is not as rigid as the UDDT.
For more information on the UBSUP programme please refer to the following links:
• UBSUP SuSanA project profile www.susana.org/en/resources/projects/details/100
• UBSUP key documents in SuSanA library www.susana.org/en/resources/library/details/2448
• UBSUP SuSanA case study www.susana.org/en/resources/library/details/2861
• UBSUP toolkit on WSTF website www.waterfund.go.ke/safisan/


---
Charlotte M. M. Nyatichi
GIZ Water Sector Reform Programme, Kenya
Up-scaling Basic Sanitation for the Urban Poor (UBSUP)
Technical Advisor- Social Marketing

M +254 (0) 723 571 463
E

This email address is being protected from spambots. You need JavaScript enabled to view it.




This email address is being protected from spambots. You need JavaScript enabled to view it.


I www.giz.de
The following user(s) like this post:
alexandra85
,
jsauer
You need to login to reply
Re: Up-scaling Basic Sanitation for the Urban Poor in Kenya (UBSUP) (Water Services Trust Fund and GIZ, Kenya)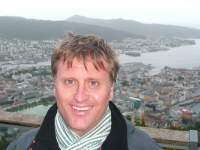 23 Sep 2017 19:52
#22745
by

jsauer
Hi Charlotte,

Thank you so much for replying. These are very helpful answers and there is incredible learning here. Everyone on SuSanA should read this post.

Best,
John
---
John Sauer
Senior Technical Advisor - Water, Sanitation and Hygiene
Population Services International
1120 19th Street, NW, Suite 600
Washington, DC 20036 | tel: 917-548-7779 | skype: john.sauer7960 | twitter: johnwsauer | email:

This email address is being protected from spambots. You need JavaScript enabled to view it.
The following user(s) like this post:
muench
,
alexandra85
,
MauaCharlotte
You need to login to reply
Re: Up-scaling Basic Sanitation for the Urban Poor in Kenya (UBSUP) (Water Services Trust Fund and GIZ, Kenya)
28 Sep 2017 21:11
#22797
by

muench
---
Community manager and chief moderator of this forum via SEI project ( www.susana.org/en/resources/projects/details/127 )

Dr. Elisabeth von Muench
Independent consultant in Brisbane, Australia


This email address is being protected from spambots. You need JavaScript enabled to view it.

Twitter: @EvMuench
Sanitation Wikipedia project leader: en.wikipedia.org/wiki/Wikipedia:WikiProject_Sanitation
E-mail me to get involved:

This email address is being protected from spambots. You need JavaScript enabled to view it.



You need to login to reply
Re: Up-scaling Basic Sanitation for the Urban Poor in Kenya (UBSUP) (Water Services Trust Fund and GIZ, Kenya)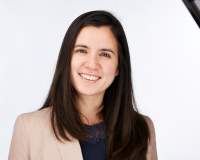 16 Jan 2018 06:40
#23680
by

alexandra85
---
Alexandra Dubois

Technical Advisor
Deutsche Gesellschaft für Internationale Zusammenarbeit (GIZ) GmbH
Nairobi, Kenya

You need to login to reply
Re: Up-scaling Basic Sanitation for the Urban Poor in Kenya (UBSUP) (Water Services Trust Fund and GIZ, Kenya)
22 Mar 2018 02:30
#24504
by

muench
Very nice video about UBSUP, thanks for posting, Alex!

Just a small question: The first post of this thread gave the time line for UBSUP with these start and end dates:

Start and end date: For GIZ part: Start : 6/30/2011; End 6/30/2017 - and for WSTF part: Start : 6/22/2011; End 5/14/2016

Does that mean UBSUP already finished last year or did you get an extension?
By when would the target of 400,000 people reached with sanitation services be achieved?

And could someone from the team from time to time post some updates about the performance of the 7 decentralised treatment facilities for the fecal sludge that you have built? I am sure many people would be quite interested to learn from your experiences - including what is not going well and what failures you might experience. I can image that the fecal sludge treatment plants are not all "plain sailing".

Regards,
Elisabeth
---
Community manager and chief moderator of this forum via SEI project ( www.susana.org/en/resources/projects/details/127 )

Dr. Elisabeth von Muench
Independent consultant in Brisbane, Australia


This email address is being protected from spambots. You need JavaScript enabled to view it.

Twitter: @EvMuench
Sanitation Wikipedia project leader: en.wikipedia.org/wiki/Wikipedia:WikiProject_Sanitation
E-mail me to get involved:

This email address is being protected from spambots. You need JavaScript enabled to view it.



You need to login to reply
Time to create page: 1.325 seconds