SIMPLY STATED: The world thinks diarrhoea can be solved by taking antibiotics. How did we get this so wrong?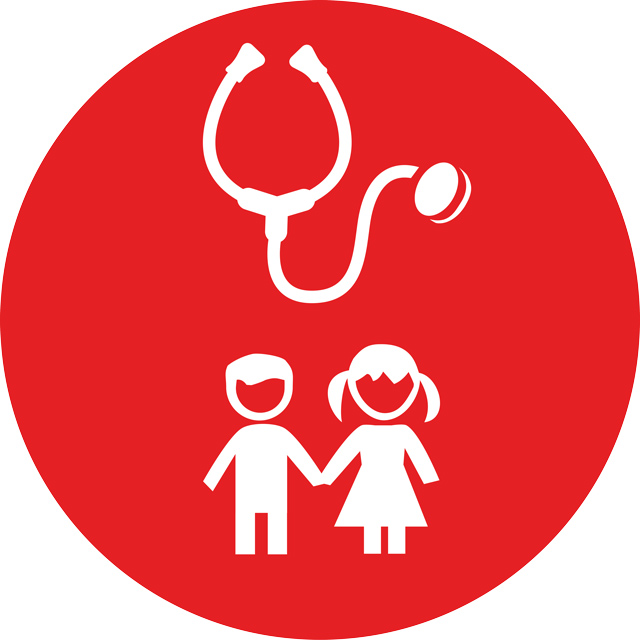 SIMPLY STATED: The world thinks diarrhoea can be solved by taking antibiotics. How did we get this so wrong?
19 Feb 2017 11:43
#20506
by

arno
SIMPLY STATED: The world thinks diarrhoea caused by inadequate sanitation can be solved by taking antibiotics. How did we get this so wrong?
While FSM4
www.fsm4.susana.org/
is ongoing in Chennai and the focus is on India, here are some sobering findings regarding the increase in antimicrobial resistance caused by overzealous use of antibiotics to combat diarrhoeal and other infections.
THE IMPACT OF WATER AND SANITATION ON DIARRHOEAL DISEASE BURDEN AND OVER-CONSUMPTION OF ANTIBIOTICS
Pablo Araya, Julia Hug, Genevieve Joy, Felicia Oschmann, Susana Rubinstein
London School of Economics and Political Science. 2016
amr-review.org/sites/default/files/LSE%20AMR%20Capstone.pdf
Infectious disease control through improved water, sanitation and hygiene (WASH) infrastructure needs to be placed at the centre of the antimicrobial resistance (AMR) agenda. The spread of infectious diseases caused by inadequate WASH standards is a major driver of antibiotic demand in developing countries. Growing usage of antibiotics together with persistent infectious disease levels have led to a dangerous cycle in which reliance on antimicrobials increases while the efficacy of drugs diminishes.
The 15 yr project to reduce use of antibiotics and instead increase WASH capacities to combat diarrhoea.
• What are the costs of providing universal, safe access to water and sanitation for the countries?
• How much would access to WASH reduce diarrhoeal diseases in these countries?
• How would the reduction of diarrhoeal disease likely impact the overuse of antibiotics?
Possible impact by 2030
__________________________________________
THE ROLE OF SANITATION IN THE DEVELOPMENT AND SPREAD OF ANTIMICROBIAL RESISTANCE
by ANTOINE ANDREMONT & TIMOTHY R WALSH. 2015
www.globalhealthdynamics.co.uk/wp-conten..._Andremont-Walsh.pdf
Of greatest concern is the production and gross environmental contamination with fluoroquinolones (e.g. ciprofloxacin), once considered the perfect antibiotic. Studies have shown therapeutic levels of ciprofloxacin in Indian rivers and if the elegant studies of Beaber and colleagues are extrapolated to South Asia, this would indicate a colossal level of gene transfer happening in and between bacteria in this part of the world. This antibiotic load or pressure is further exacerbated by the levels of poorly degraded antibiotics contained in peoples normal flora that either enter sewerage treatment plants or worryingly, through open defecation. The published information about water and sewage decontamination procedures with respect to antibiotic resistance remains extremely scarce, and it is urgent to design actions to fill this critical gap. Specifically, the activities should provide a meta-analysis of current national and international activities concerning the situation of waste disposal including the availability of suitably clean potable water, and its relation with the spread of antibiotic resistant organism among humans and animals. Related to this meta-analysis, is information on antimicrobial resistance and whether community carried AR/community acquired infections is a key concern.
AMR vectors diagram
_________________________________________________________________
ANTIBIOTIC RESISTANCE IN INDIA: DRIVERS AND OPPORTUNITIES FOR ACTION
Ramanan Laxminarayan, Ranjit Roy Chaudhury
March 2, 2016
dx.doi.org/10.1371/journal.pmed.1001974
journals.plos.org/plosmedicine/article?i...journal.pmed.1001974
Environmental antibiotic pollution encourages the transfer of resistance genes to human commensal and pathogenic bacteria. In particular, waste water treatment plants serving antibiotic manufacturing facilities have been implicated in the transfer of resistance genes into human microbiota and pose a serious threat to antibiotic effectiveness given the size of India's pharmaceutical sector. There are no regulations governing the discharge of antimicrobial waste into the environment, and these are needed. Currently, India does not have regulatory provisions for the use of antimicrobials in cattle, chickens, and pigs raised for domestic consumption. Recent studies in various regions of India have discovered antimicrobial residues in food animal products (such as chicken meat and milk) [25], indicating that antibiotic use in food animal production is widespread. There are no standards for tolerance of antibiotic residues in poultry, although such standards do exist for seafood.
Increased usage of antibiotics in India
_________________________________________________________________
FOREIGN TRAVEL IS A MAJOR RISK FACTOR FOR COLONIZATION WITH ESCHERICHIA COLI PRODUCING CTX-M-TYPE EXTENDED-SPECTRUM -LACTAMASES: A PROSPECTIVE STUDY WITH SWEDISH VOLUNTEERS by Thomas Tängdén, Otto Cars, Åsa Melhus and Elisabeth Löwdin. ANTIMICROBIAL AGENTS AND CHEMOTHERAPY, Sept. 2010, p. 3564–3568.
India has highest risk for foreign travelers re being infected by AMR bacteria. Prevalence of "extended-spectrum beta-lactamase" (ESBL)-producing Enterobacteriaceae is increasing globally, and community-onset infections with ESBL-producing Escherichia coli are a major clinical concern in many countries. Considering the high rate of acquisition of ESBL-producing isolates and the extent of international travel in many countries, it is obvious that global efforts are needed to meet the emergence and spread of CTX-M enzymes and other antimicrobial resistances. Further international cooperation on rational antibiotic use and control is urgently needed.
A small study with great implications.
_______________________________________________________________
2015 WHO EMERGING WASH ISSUE AND NEED FOR RISK EXPOSURE ASSESSMENT
apps.who.int/iris/bitstream/10665/204948...SH_14.7_eng.pdf?ua=1
Concern is antibiotics and antimicrobial agents, their metabolites, AMR bacteria and AMR genes and enzymes (plasmids) andhuman excreta-related environmental exposures. Water and sanitation are the first lines of defence.
___________________________________
MAY 2016 UK REVIEW ON AMR
amr-review.org/sites/default/files/16052...per_with%20cover.pdf
predicts 10 million will die per yr due to AMR by 2050. Rates are 700.000 per yr now.
______________________________________
GLOBAL MAPPING OF ANTIBIOTIC RESISTANCE
resistancemap.cddep.org/index.php
---
Arno Rosemarin PhD
Stockholm Environment Institute
Linnegatan 87D, Box 24218
10451 Stockholm, Sweden


This email address is being protected from spambots. You need JavaScript enabled to view it.
The following user(s) like this post:
muench
You need to login to reply
Re: SIMPLY STATED: The world thinks diarrhoea can be solved by taking antibiotics. How did we get this so wrong?
12 Apr 2017 22:40
#21217
by

muench
Hi Arno,
This is all very sobering and scary indeed. One would hope that the medical or public health community would start to scale down antibiotics use and rather push for more WASH in developing countries. - Do you see any such developments?

What does all this mean for us as sanitation experts? Is there anything that we should do differently or on top of our normal work with regards to promoting the importance of WASH?

We've been pushing for more funding for WASH for so long... Do you think this additional factor (antimicrobial resistance (AMR)) will make a difference? I hope so, but am not sure.

India seems to be at the forefront of both: high prevalence of open defecation and untreated wastewater in rivers; and high over-use of antibiotics. A very bad combination!?


Regards,
Elisabeth
You need to login to reply
Re: Reply: SIMPLY STATED: The world thinks diarrhoea can be solved by taking antibiotics. How did we get this s o wrong?
14 Apr 2017 12:28
#21237
by

neilpw
Elisabeth: "India seems to be at the forefront of both: high prevalence of open defecation and untreated wastewater in rivers; and high over-use of antibiotics. A very bad combination!?"
Yes indeed. There is gross mismanagement of childhood diarrhoea in India, both within the home (where up to 4 in 10 mothers withhold fluids, thereby tragically increasing risk of death through dehydration) and by healthcare workers (both in the allopathic and ayurvedic traditions), where most cases are inappropriately treated with antibiotics and few are treated according to WHO guidelines with ORS and zinc.
[1]
www.hifa.org/about-hifa/why-hifa-needed
[2]
bmcinfectdis.biomedcentral.com/articles/10.1186/1471-2334-11-32
The discussion forums HIFA (global health) and CHIFA (global child health) look forward to possibility of collaborating with SuSanA to address this issue.
Best wishes, Neil
Dr Neil Pakenham-Walsh MB,BS, DCH, DRCOG HIFA Coordinator Co-director, Global Healthcare Information Network Chair, Dgroups Foundation (
www.dgroups.info
) Corner House, Market St Charlbury, Oxfordshire OX7 3PN, UK
E:
This email address is being protected from spambots. You need JavaScript enabled to view it.
T: +44 (0)1608 811899 W: <
www.hifa.org/
>
www.hifa.org
Tw: @HIFA_org FB: HIFAdotORG
[]
With thanks to our financial contributors for 2017: British Medical Association (main funder), Africa Health, Afro-European Medical & Research Network, Association for Good Clinical Practice in Nigeria, Canadian Society for International Health, Chartered Society of Physiotherapy, Child Family Health International, Commonwealth Nurses & Midwives Federation, Council of International Neonatal Nurses, ecancer, Equal Health (Physicians for Haiti), EUCLID School of Global Health and Bioethics, Foundation for Mother and Child Health, Global Health Media Project, Haiti Nursing Foundation, International Child Health Group, International Society for Social Paediatrics and Child Health, Joanna Briggs Institute, Kaicombey Foundation, Knowledge Transfer Africa Ltd, LiveWell Initiative, Liverpool School of Tropical Medicine, Medic to Medic, Medic Mobile, Network for Information and Digital Access, One World Medical Network, Palliative Drugs, Pan African Medical Journal, Special Programme for Research and Training in Tropical Diseases (TDR), The Lancet, The Mother and Child Health and Education Trust, Virtual Development, Wiki Project Med Foundation, World Health Organization, Your MD, Zambia UK Health Workforce Alliance.
---
Neil Pakenham-Walsh is the coordinator of the HIFA campaign (Healthcare Information For All) and co-director of the Global Healthcare Information Network. He is also currently chair of the Dgroups Foundation ( www.dgroups.info ), a partnership of 18 international development organisations promoting dialogue for international health and development. He started...
You need to login to reply
Time to create page: 0.673 seconds